BRYAN ADAMS: RECKLESSLY ROCKIN'
By Paul Freeman [April 2015 Interview]
When Bryan Adams rocks you, you stay rocked. He has launched his "Reckless Tour," celebrating the 30th anniversary of his fourth album, "Reckless," which spawned such enduring hits as "Run to You," "One Night Love Affair," "Somebody," "Heaven," "Summer of '69" and "It's Only Love" (a duet with Tina Turner).
The newly released editions include a scorching, live 1985 concert recorded at London's Hammersmith Odeon, as well as seven very worthy bonus tracks.
An activist, Adams has worked on behalf of environmental and animal rights causes. His charitable efforts are now focused on his Bryan Adams Foundation, which seeks to advance education opportunities for children worldwide.
He has won tons of awards over the years, including the Order of Canada, the Grammy and 20 Junos. He has been nominated for the Academy Award three times.
Adams continues to tour extensively, but found time to become an acclaimed photographer, to record an album of covers, "Tracks of My Tears" (released last September), work on a new album due in autumn, 2015, and chat with PCC.
POP CULTURE CLASSICS:
It's hard to believe, it's been 30 years since "Reckless" was first released. It must be gratifying to see how incredibly well your songs hold up.
BRYAN ADAMS:
Yes. And when we put together the re-package last year, it was really fun to find all these other songs that were sitting around. There were like seven or eight songs that we included in the new package, which had just been sitting there [chuckles]. And it was quite a story, putting the whole thing together, because, when I went back to try to find the tapes and the artwork and everything, the record company had lost everything. Luckily I had copies in my vault.
PCC:
The bonus tracks on the new edition, do you think they add to the context, give the listener a fuller understanding of where you were at musically at the time?
ADAMS:
Totally. I wish that I'd put a double album out.
PCC:
How has your approach to music or your philosophy of music evolved over the years?
ADAMS:
It's devolved. [Laughs]
PCC:
In a good way.
ADAMS:
Yeah, I think I know what I'm doing now... a little more than I used to. It comes with experience. It's really hard to say. I think the whole process of writing songs - lately, I've been working with Jim Vallance again on my new album. We were the songwriters on "Reckless," We've had such a great time putting this new record together, which is coming out in October And it's got to be fun. Writing songs has to be a really fun experience. Otherwise, it's not worth doing.
PCC:
This album you've been working on, is it a return to roots in some ways?
ADAMS:
You know what? It's not. It's produced by Jeff Lynne. And it's been a really interesting collaboration. He's taken our shitty demos and turned them into really great songs.
PCC:
Does he take what your vision was and enhance that, rather than fitting the material into the Jeff Lynne sound?
ADAMS:
Well, I think it's a very interesting marriage, because it's the combination of his sound and my sound.
PCC:
For you, the songwriting process, does it usually begin by finding a message, an emotion, a line, a title, a guitar hook?
ADAMS:
That's a good question. Let me think about that… It tends to sort of start with a bit of music and then that tends to become enhanced as you try to find a nice lyric that works with it. And usually it also hinges on a song title.
PCC:
When you're writing, do you even think about the timelessness factor? Or are you just thinking about what works for you in the moment?
ADAMS:
Well, I wish I could say I write songs for other people… but I don't. I write songs for myself. And I have to like it. And so once I get to the point where, yeah, I like it now, then it's finished.
PCC:
Being back on tour with the full band, playing the sheds, is that energizing? Is it still exciting to you?
ADAMS:
Yeah, totally. For the last four or five years, I've been doing acoustic shows and then, in the summertime, put the band back together and going, doing sort of summer shows. But with the advent of the 30th anniversary of this album, I've been touring with them since last October.
PCC:
Are there elements of making music now that are actually more fulfilling, in a different way, than the exhilaration of breaking out in your 20s?
ADAMS:
Well, the set list is better now. I think that sort of sums it up, really. Back then, I only had four albums. Now I've got 12…14.
PCC:
Your first American tour, being on a tour with The Kinks, what do you remember about that experience?
ADAMS:
Well, playing with The Kinks was my first opening position. And it was really hard work. Talk about having no songs. We were literally going out there on the basis of having a bit of a radio hit with a song called "Lonely Nights." And I had to make it up the rest of the way [laughs]. I mean, I had a couple of albums out, but nobody would have known them. So it was really hard work. I learned how to get through a set list really fast, I'll tell you that.
PCC:
Were you able to learn anything from a band like The Kinks? Was it intimidating to be on the bill with them at that early point?
ADAMS:
Massive respect for the songs. I mean, I would just sit there in awe, listening to the hits these guys had. And one after another. And it was just like, "Wow! Imagine having those songs. Imagine having that repertoire." And I was just like elbowing my guitar player, going, like, "See - that's a great riff!" Dave Davies once mistook me for his guitar roadie.
PCC:
You worked with so many great artists. Who made a lasting impression on you? Which experiences did you learn from?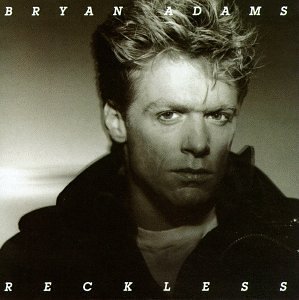 ADAMS:
Let's just run the gamut, I mean, talk about all the different support things I did back in the day. There wasn't really one act, one person who didn't have an influence. We toured with Journey for a long time. A lot of people remember that tour back in the early 80s. And I was just amazed at Steve Perry - every night, the guy sang so well. But my influences stem from a broader base than the acts I toured with. And that's why it was quite interesting going out with The Kinks, because that's more where I came from, in terms of my musical influences. But I remember that Foreigner gave me an opening slot back in the day. And I was just so grateful, because it made such a difference to get accepted. And the way that worked was, I just happened to have written some songs for Mick Jones' friend, Ian Lloyd. And Mick knew that and he came to see me play one night in a club and then a few months later, we were on tour with Foreigner, because I guess he liked my songwriting. It was all because of Mick. So I was just really grateful and thankful that I got the chance, because it was just such a big, big thing for a nothing songwriter from Vancouver.
PCC:
By the time you had the big international success with things like "Reckless" and "Cuts Like A Knife," were you prepared for that level, because you'd already established yourself in Canada and paid your dues?
ADAMS:
Well, there's a whole thing about paying your dues. I mean, yeah, you pay your dues, but do you ever stop really paying your dues, as a musician? I don't think so. You keep having to pay your dues. Those early days were sort of the foundation days of my records. You can sort of feel the momentum growing, from one tour to the next, one record to the next. And by the time "Reckless" had come out, we had a really strong sort of ground base. And, like I said, I could really feel like we had some momentum, to the point where, I remember when Jim Vallance and I used to write songs, actually when we were working on "Cuts Like A Knife," I'd say, "Jim, you know, they're going to play this song. I know they're going to play this. People are going to like this song." And sure enough, they did. I couldn't say I could do that now. It's such a different world now, the way people are, and radio, and records. And I could write a song and really like that song, but I can't guarantee that anyone's ever going to hear it. Whereas, back in those days, I could say, "Oh, yeah. People are going to hear this song - for sure."
PCC:
By the time the stardom really hit, were able to handle it, because you'd built the foundation?
ADAMS:
I think so. I mean, I was really lucky that I had good people around me. I had a great bunch of people to hang out with. And if I ever did get out of line, it was like, "Well, f—k off! [Laughs] "Who do you think you are?" Yeah, that's right.
PCC:
You've been generous in using your celebrity to give back, a lot of humanitarian work. What was your mission in forming The Bryan Adams Foundation?
ADAMS:
Well, there is just such an inundation of requests that people give you, when you become in the spotlight. You literally get a letter a day or more, people asking for things. A donation for this or that. Will you sign this or that? This charity or that charity. So when I put the foundation together, it was just really so I could have a place to focus on the things I like to do. And when the requests come in, I just say, "Well, really, this is where I'm putting my time." I can't do everything.
PCC:
You've been associated with PETA. You're a vegan. Are you coming from a place of "Oh, well, whatever people want to do, they're going to do"? Or does it deeply disturb you, when even compassionate people seem not to make the connection between animal slaughter and the food on their plates?
ADAMS:
I don't think it's possible to ever change that on a very wide scale. I think that people will always eat animals. It seems to be ingrained in the human psyche. However, you can change and influence the people around you. And so I do my bit in a small way, with my family, for example, or certain friends. And you can tell, when someone's ready for it and when they're not.
PCC:
So many achievements, so many honors, what has been the most validating for you?
ADAMS:
Being able to pay the rent. Being able to pay my rent from doing the thing I love the best. That's the most gratifying award that I've ever gotten.
PCC:
And when the fans tell you what your music has meant to them, what most deeply resonates with you?
ADAMS:
Yeah, I mean, it's always a story. When I go out and play and hear everyone singing back and you hear that sort of tone, when everyone hits that note together, it's kind of magic. So I kind of feel like, when I do those things, somehow, we're all sort of creating a little magic together. And it doesn't really happen anywhere else, where people actually go out and really sing together. I live in England and you hear it in football. People sing a lot at football games here. But you don't hear it in the pub anymore. I guess the only time people really do sing together is perhaps the sort of karaoke bars… or the odd "Happy Birthday" here and there. To really get out and just let your lungs go, it only happens in concerts. I just think it's magic. Or as close as we'll ever get to magic.
PCC:
After all you've achieved are there still goals you're reaching for?
ADAMS:
One day at a time, man. That's it. I know there's all kinds of stuff booked and plans and all this, but, for me, it's just today and tomorrow and hopefully, we'll make something happen every day. I'm quite excited about the new album. I think it's my best work. So I'm really stoked about putting that out.
PCC:
I can't wait to hear it.
ADAMS:
Oh, man, I'm so excited about it [chuckles] And the daunting thing is that, the way that the record business is, I don't know that anyone's going to hear it. But I guess it doesn't really matter, as long as you're happy. You make the best effort you can and let come what may.
PCC:
So is the greatest challenge at this point, getting the music across? And the greatest reward knowing that what you're doing is, in fact, good music?
ADAMS:
Well, knowing that you're making good music and you feel like putting it out, is a big step. The reward would certainly be if people heard it. I would be happier, if people heard it. I mean, the whole thing about buying records, it doesn't happen anymore. So I'd just be happy if they heard it.
For tour dates and the latest news, visit www.bryanadams.com.