CASSADEE POPE: THE VOICE THAT DESERVES TO BE HEARD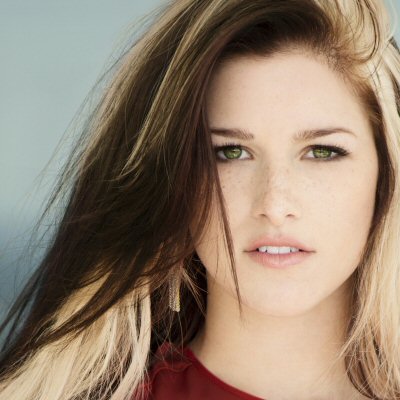 Courtesy of Republic Nashville

By Paul Freeman (April 2014 Interview)

Cassadee Pope isn't just a voice. She's THE voice. The 24-year-old singer-songwriter was the big winner on the third season of NBC's hit show "The Voice." The victory was no fluke. Pope's single "Wasting All These Tears" went platinum. Her debut album, "Frame By Frame," is also a smash. She's currently featured on the Tim McGraw tour.

Pope was raised in Florida and attended Wellington Christian School. Pope's initial musical success came with the pop-punk band Hey Monday. They released an album in 2008. After going solo, auditioning for "The Voice" changed Pope's life. All four judges offered Pope a place on their teams. She chose country singer Blake Shelton.

Following that triumph, Pope agreed to star in CMT's documentary series, "Cassadee Pope: Frame By Frame."

Having completed a tour with Rascal Flatts, Pope is looking forward to hitting the road with Tim McGraw. But she paused to chat with Pop Culture Classics.

POP CULTURE CLASSICS:
The success of your debut album, has that resulted in a combination of excitement and relief? Did you feel a lot of pressure going into the studio?

CASSADEE POPE:
I've definitely felt both excitement and relief from the success of "Frame By Frame." This is the most personal body of work I've ever created and each song tells a different story of my life. I'm really looking forward to playing these personal songs live on the Tim McGraw tour.

PCC:
Do you feel you've revealed a lot of yourself in the songs?

POPE:
I've written about the things I feel comfortable revealing on my album, "Frame By Frame." I'm a girl who goes through a lot of the same experiences as the fans and I know by sharing my music about those experiences, it lets people know they're not alone.

PCC:
What's the most personal song to you?

POPE:
The song "11" is the most personal track to me because it talks about my parents' divorce and how that experience shaped me as a person. I'm touched that so many people have connected to that song in particular and how it may make a difference in people's lives.

PCC:
Have you found that even the most personal lyrics seem to connect universally with listeners?

POPE:
I think people can hear when something is truly from the heart and that's what draws them in. Every song means so much to me and tells my story. Even if fans haven't gone through those exact things, they still feel my soul.

PCC:
What was the reality series experience like for you? Did you feel vulnerable? DId it make fans feel close to you?

POPE:
Doing the CMT docu-series was one of the best decisions I have made. I was hesitant at first because I knew my privacy would be limited, but once I got comfortable with the crew and the cameras, I was able to show my authentic self. The fans that knew me already loved seeing my goofy side and a behind-the-scenes look into the music industry. The fans that didn't yet know me got a great look at where I come from and my country roots. I'll be honest... at times it was a bit stressful. I was on my first ever country radio tour, touring with Rascal Flatts, in the middle of choosing the first single ("Wasting All These Tears") AND I was filming a docu-series. But, it was an amazing journey - all captured - leading up to the release of my album, "Frame By Frame." I'm so grateful for the partnership I've been able to have with CMT.

PCC:
Growing up in Florida, did you always feel you were on the path to a music career? Who were your primary inspirations?

POPE:
I started taking voice lessons when I was four and from that moment on, I knew I was going to be in music. My first major inspiration was my sister, Ashley. She was taking voice lessons first and I wanted to try it. I grew up listening to and singing country music. Because of my age, I grew up listening to Shania Twain, Faith Hill, Tim McGraw, Rascal Flatts and Martina McBride. But once I heard those artists, I went back and started listening to classic artists like Loretta Lynn, George Jones, George Strait and Patsy Cline. I remember watching "American Dream" and falling in love with her story and her music. Country has always been a passion of mine.

PCC:
Did you learn a lot from your time with Hey Monday that you can use in your career now?

POPE:
I learned so much during my time with Hey Monday. When you're 18 years old and traveling the world, it's impossible not to grow up fast. I learned how to be around certain kinds of people, how to connect with the fans on a deeper level, I picked up little tips on how to tour comfortably (such as traveling with your own towel), and I built up my endurance. I love being on the road and meeting new people. Touring with Hey Monday was much different than opening for country artists like Rascal Flatts and Tim McGraw. But for me, it's all about giving my all every single night.

PCC:
How difficult was the decision to leave Hey Monday? DId you have any doubts about your future?

POPE:
Leaving Hey Monday was very difficult for me. That band was like my baby. When you sacrifice everything for something, it's really hard to know when to let go. As unsure as I was about pursuing a solo career, I was certain that I needed to make a change. The thing I was most scared of was letting the fans down. They were definitely upset about Hey Monday ending, but I received so much support, when I started my solo career and that made all my doubts disappear. I knew we were all in it for the long run.

PCC:
Are you equally at home and fulfilled singing pop-rock and country? What are the elements of country music that you find most satisfying?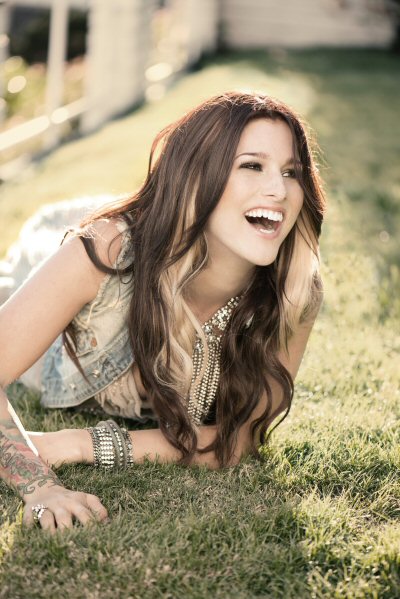 Courtesy of Republic Nashville

POPE:
Country music has always been a part of me and my upbringing … It's where it all started for me. I've always written about my personal life and loved to tell stories. I'm most at home in country music.

PCC:
What were your expectations, going into "The Voice"? Was it nerve-wracking, putting yourself on the line like that? Did you grow as a confident artist during that time?

POPE:
Going into "The Voice"' I had no idea that I would make it as far as I did, let alone win! Seeing those four chairs turn around gave me this validating feeling that going solo was the right choice. A few months before I even knew I was going to do the show, I uprooted my life and moved from Florida to LA. I tried pursuing a solo career with no support and it was a struggle. Nobody seemed to understand me or my music and I was stumped. "The Voice" couldn't have come at a better time.

PCC:
What were the key things you learned from working with Blake Shelton? Will you still seek advice from him?

POPE:
Blake taught me that being yourself is the best thing you can do as an artist. He is completely himself and doesn't apologize for it. More than anything, he's just a great cheerleader. Hearing someone that successful say "you're great" or "go with your gut" goes a long way. We still keep in touch and I'll always appreciate him as a mentor and a friend.

PCC:
Is there still more to learn, touring with an artist like Tim McGraw? What are the things you most admire about him?

POPE:
Touring with Rascal Flatts was an absolute pleasure for so many reasons. Not only are they some of the nicest guys I've ever met, but so is their crew. They taught me how important it is to surround yourself with good people. It makes for a really fun touring environment. As for touring with Tim McGraw, I've been a fan for a long time. I'm most excited to learn from him and his live show. He's such an amazing entertainer, so I plan on watching every night and taking notes. It's like a front row seat!

PCC:
Your explosive success, has it seemed surreal? A whirlwind? What have been the most difficult adjustments?

POPE:
I'm so grateful for the achievements so far. Especially when "Wasting All These Tears" went platinum. I've gotten messages from fans and they've shared their stories about how this song has helped them through break-ups or helped them get over someone. It's so rewarding to know that the lyrics mean so much to so many people and they can relate.

PCC:
What have been the greatest satisfactions in your career so far? The greatest challenges?

POPE:
The greatest satisfactions so far have been hearing my songs on the radio, having my album debut at #1, having "Wasting All These Tears" go platinum and going on tour with Rascal Flatts and Tim McGraw.

Being away from my family and friends for long periods of time gets a bit hard, but I focus on how grateful I am to have this life and a career doing what I love.

PCC:
What do you hope to accomplish long-term through your music?

POPE:
I hope more and more people connect to my music and lyrics. There's nothing more exciting than looking out into the crowd and seeing everyone singing along to my songs. My goal is to travel and play my music around the world. This is a life choice for me … I want to do music for the rest of my life.

For the latest tour dates and news, visit www.cassadeepope.com.