CHRIS LANE: FALSETTO LEADS TO TRUE STARDOM
"Fix" Puts Country-Pop Singer in the Fast Lane to Success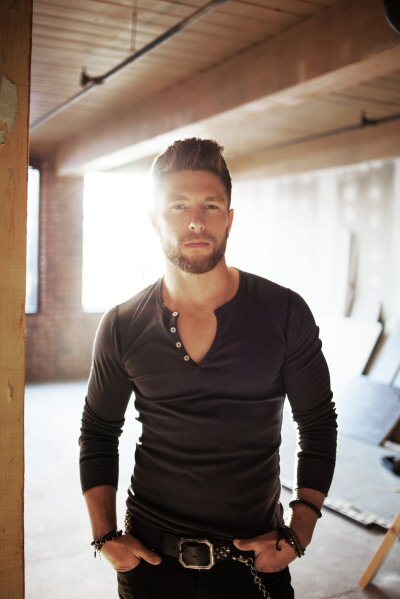 Photo by John Ryan Flaherty
By Paul Freeman [July 2016 Interview]
It pays to aim high. Using his upper register, country singer Chris Lane has hit the top levels of the charts.
When Lane began recording his smash new EP, "Fix," he had no intention of using the falsetto that has become his signature vocal sound.
"At first, I was going in a little bit of a different direction. One day I was walking around in the back of the studio and I was singing an Usher song, just like nonchalantly. And I sang this high falsetto run and my producer [Joey Moi] turned around and was like, 'What was that?! That's what we should be doing!' About a week-and-a-half later, I recorded the song 'Fix' and everybody was happy with the way it turned out.
"We had changed my style to be more fitting to my personality and what I truly love. And we felt like we had something that, at least for country music, was unique with the whole falsetto. And we tried to take that and run with it."
Falsetto vocals had long appealed to Lane. "I've always been a huge fan of Garth Brooks and Alan Jackson and George Strait and all those guys. That's what I grew up on. But I also loved Usher and Justin Timberlake. So I just thought that blending the two would create a cool sound. And, from the shows, it seems like people are liking it. So I'm continuing that through the album, which will come out late summer. I can't wait for people to hear the sounds I've been working on.
"It won't be in every single song, but I would say that for most of the songs that I'll release to radio, it'll have some falsetto, even if it's just a small part in there, because we want that to be the way that people know that it's me, when they hear it, especially as a young artist, when your brand is new."
The song "Fix," written by Sarah Buxton, Jesse Frasure and Abe Stoklasa, combines pop, dance and country elements. It is resonating strongly with listeners.
"I certainly had confidence in the song," Lane says. "It truly hit me in the right way and it felt really good. I wanted to record songs that make people move or dance or whatever it may be. That's what I love to do on stage. And you truly never know how a song is going to do, when you release it. But I had high hopes for the song. And it's really cool, to see people show up at the shows night after night and they're screaming the words of the song. I've never had that before. So it's an exciting time for me right now.
"Fix" is about being all the rush your lover needs. "One of my favorite lines in the song is the one about 'your Walter White high.' I hear people referencing that all the time, saying, 'Oh, wow, that's a really cool line. I never thought to put that in a song or even heard that in a song.' So people do like the clever lines."
Many celebrities have declared "Fix" to be one of their favorite songs, among them Selena Gomez and Pretty Little Liars' Lucy Hale. "I'm just blown away by that, people that I'm a fan of, a fan of their songs, I could never have imagined at the beginning that that would ever happen," Lane says.
Now on tour with Rascal Flatts, Lane has also opened for other top acts, including Florida Georgia Line.
"Being able to stand off to the side of the stage or out front and just watch, has been really big for me, especially for learning. Before all this, I stood behind my guitar a lot. Now I barely have it on. And I learned from watching Florida Georgia Line every night. The energy that they possess on stage, that's something that I wanted in my show. It really helped me to watch every night."
It was a Keith Urban concert that first inspired Lane to pick up the guitar. "I became a huge Keith Urban fan. It's just his charisma on stage. He was just so entertaining. That was the sole reason I even wanted to learn to play the guitar, which, inevitably turned into all of this. And it still blows my mind."
That inspiration came around the same time that ACL injuries put an end to Lane's college sports career.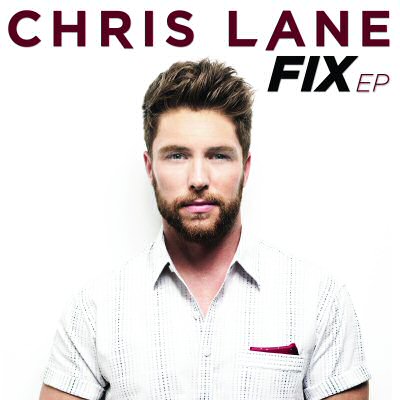 Photo Courtesy of Big Loud Records
"My true dream, ever since I was a kid, was to play professional baseball. It's something that I worked my whole life for. But that didn't work out with the knee surgeries and whatnot. As bummed out as I was to not be able to play sports again, I probably never would have picked up the guitar and none of this would even have happened. There's a plan for everything and I'm certainly glad that all that happened. Music's a little bit easier on my knees," Lane says, laughing.
He and his twin brother Cory auditioned for season seven of "American Idol." They performed an original rap. It did not go over well. Lane laughs. "To be honest with you, we were just dumb and thought it would be funny to get on TV. And that's basically all there is to it."
But back home in Kernersville, North Carolina, their musical pursuits developed quite nicely.
"When we graduated from college and both moved back home and helped my Dad with his landscaping business, at that point, I kind of knew how to play the guitar. I was still learning. Cory sat down and just started trying to learn how to play the drums. We would sit at my parents' house and jam all the time. We learned about 10 songs and, at that point, I thought, 'Well, maybe I should get a show playing in front of people and he could play with me. It just started out basically as a little two-man jam cover band. And then I picked up a band along the way. It still blows my mind that it turned into all of this.
"We're best friends and I wouldn't want to share this with anybody else. He's the hardest working guy I've got. It's great to have your twin brother out on the road."
Tons of guys fronting cover bands want to make the leap to stardom. Almost none do. Chris Lane made it happen.
Early on, however, Lane did not harbor big dreams. "To be honest, I didn't think a lot about it at that point, because I was just having fun. I didn't take it too serious. It was just another way for me to make money on the weekends and I was having so much fun doing it. I developed a true passion for it in the midst of all of that, that I didn't know that I had. And that's what drove me to start thinking, 'Wow, maybe I should try to turn this into something.
"Luckily, a decent amount of people were showing up to the shows every night, so I was starting to branch out into different states, building up a following, still as a cover band. Then I thought, 'Well, maybe I should try to write my own music. That would be the next step.' I wanted to move on. So I wrote 11, 12 songs. Myself and a buddy of mine, we sat there and recorded them. It kind of is what it is. The songs aren't that great. They don't sound that great. But you've got to start somewhere. And that eventually led me to where I am now."
While playing cover band gigs, Lane realized that infusing each show with plenty of energy is a key. "That's when I'm at my best. And that's the kind of music that I want to record. Especially in a three-hour set, when you're a cover band, it's all about finding different ways to keep people engaged for that long. That's certainly helped me to where I'm at now.
"So I try to keep it as fun and energetic as possible. I'll even throw in some fun, throwback covers, maybe a Backstreet Boys or 'N Sync and let people sing along. They seem to have a lot of fun with that. I used to do stuff like that when I was a cover band and I saw how well it works and I wanted to keep that kind of stuff in my set to this day. And still people respond to that in a big way. So I probably will never stop that."
After being signed, Lane moved to Nashville. He has played the Grand Ole Opry. "I'll be honest, the walk from the side of the stage to that circle in the middle, and all that history around it, turned me into a nervous wreck," he says laughing. "What a true honor. My parents were blown away, when I got the call to go play. And it was a special moment for me, one I'll never forget, that's for sure."
Lane is eager to get the full album released. And yes, it will feature his trademark falsetto.
"I believe in these songs. I've been playing several of them out at my shows and I've gauged the reaction as to what people seem to be into and what people seem to not be into. That's how I went about putting together my record. I want to keep it as upbeat as possible… and fun. And that's the approach that I took. I just hope that people respond to that."
He understands the importance of relating to his fans. "It's always been that way for me. Whether it's through the music or whether it's after the shows or at a meet-and-greet, whatever it is, I'm always trying to connect with the fans in different ways and to stay engaged, that's for sure. I'm super thankful that people choose to spend their money on the weekend to come out to the shows. I certainly would not be able to do this without them. Country music fans are seriously the best, I mean like faithful to the core, from the very beginning. It's awesome."
At 31, Lane is ready to take the next step. "I'm loving the Rascal Flatts tour that I'm on now. I'm super thankful for that. I mean, it wasn't that long ago I was paying for a handful of Rascal Flatts shows and watching them at the same amphitheaters that we kicked the tour off. So that's been a crazy, full-circle moment for me.
"But I want to always be moving ahead, hopefully end up on some more big tours and maybe in the next couple of years, be headlining a tour of my own. You never know. But that's the goal - get some singles out on the radio and keep this thing going!"
For the latest news and tour dates, visit www.iamchrislane.com.