DARLENE LOVE: RECOGNITION AT LAST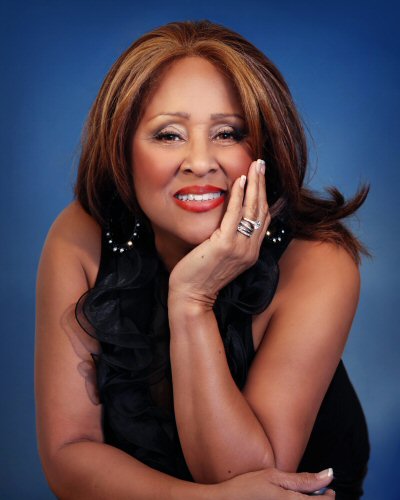 Photo Credit: Gor Megaera
By Paul Freeman [March 2011 Interview]
For the past half century, when a record producer wanted to lift a song to a glorious new level of vocal splendor, the solution was simple: All you need is Love.
In addition to singing lead on such Phil Spector-produced classics as "He's A Rebel," "Wait 'Til My Bobby Gets Home" and "(Today I Met) The Boy I'm Gonna Marry," Darlene Love has provided vocal backing to an astounding array of artists, including Elvis Presley, The Beach Boys, Tom Jones, Sam Cooke, Sonny & Cher, Johnny Rivers and Dionne Warwick.
You can experience her own favorite tracks thanks to the new Sony Legacy release, "The Sound of Love: The Very Best of Darlene Love."
Perhaps best known by the general public for playing Danny Glover's wife in the "Lethal Weapon" movies, Love is only now gaining widespread acknowledgment for her vast musical achievements.
That's changing, as evidenced by the fact that, on Monday, March 14, Love will finally be inducted into The Rock and Roll Hall of Fame.
Her journey to the Hall began in church, where she sang gospel throughout her childhood. During her last year of high school, Love joined The Blossoms vocal group. Her days with Phil Spector [who changed her last name from Wright to Love] were filled with triumph, but always on the edge of turbulence.
On several hits, Love sang lead, but then saw Spector release the records under the name of one of his other acts, The Crystals. She knew this was the plan on 'He's A Rebel." But "He's Sure The Boy I Love" came as a unwelcome surprise. Spector had told her it would be issued with her name on it.
As a member of The Blossoms, Love backed a bevy of stars on the rock 'n' roll TV series "Shindig." She also sang with Elvis Presley, including his historic 1968 comeback special.
With Spector, she did record a classic that eventually helped raise Love's profile - "Christmas (Baby Please Come Home)." For the past 25 years, during the holidays, she has performed the show-stopping number on David Letterman's show.
Not all of Love's holidays have been bright. In the early '80s, following a divorce, as a single mother, she had to clean houses to make ends meet.
Bruce Springsteen and Steve Van Zandt convinced her to move to New York in 1983. There she found success in clubs and on Broadway, appearing in "Grease" and "Hairspray."
The last few years has seen a major resurgence of interest in Love. She has filmed the "Concert of Love" for DVD release and it's airing on PBS stations this month. A Darlene Love biopic is in the works.
Pop Culture Classics was delighted to have the opportunity to talk with one of the greatest singers in rock 'n' roll history.
POP CULTURE CLASSICS:
We're really enjoying listening to all the irresistible tracks on 'The Sound of Love.'
DARLENE LOVE:
Yeah, that was the idea. They wanted me to choose the favorite songs that I had. It was really great that they gave me the opportunity to do that.
PCC:
And it's amazing how timeless they are. They just seem so fresh.
LOVE:
Yes, it is amazing, because I'm in Los Angeles right now and we're in the process of doing a movie about my life. And we've been listening to the original tracks and, my God! I'm so excited, because they sound so good. They sound so fresh!
There's no way you can do a movie about Darlene Love and not use those tracks. You can't recreate this.
PCC:
So how far along is the biopic project?
LOVE:
Well, we have a script. And now we're right in the process of finding a director. We're interviewing. It's an independent film. Small budget. Very small budget - five to 20 million. [Laughs] Small budget? But we're in the process of finding people. And it's been wonderful that a lot of the people we've talked to are interested in doing this. Now we just have to sit down and figure it out. And figure people's time schedules. And you go from there. Probably in about a month, we will be able to send out the final draft before it gets to the director. Because once the director's on board and he gets it, he makes the final cut. And then that's after we find the actors and all that stuff. I'm really excited.
PCC:
I'm sure. Have you fantasized about who you'd like to see play Darlene Love in the movie?
LOVE:
Well, we have a few actors we're thinking about, but we don't want to say, because they don't know yet. [Laughs] So we don't put it out there before it's time to ask them. We have several people that we would like to, but we want to hand them the part. We don't want them to audition for it. So when we get to that part, I hope we get the people we want. And now that we don't have to find a singer, it's gotten wider, the circle of people we can get to play this role, because they'll just lip synch to my songs.
PCC:
Well, certainly no one sings like you do.
LOVE:
[Laughs] Sony and EMI convinced me of that!
PCC:
It must gratifying, always having been an artist's artist, now getting the public recognition you've long deserved.
LOVE:
It is. I almost can't put it in words. The industry knows who I am. For the past 40 years, everybody in the industry has known who Darlene Love is, because I have touched their lives and they have touched mine. It's the public, John Doe, who knows the sound, knows the voice, but doesn't know the person who sang those songs. When you say Darlene Love and you play 'Da Doo Ron Ron,' they go, 'Oh, that's who she is!'
Or, if they see 'Lethal Weapon,' it's funny, because then they go, 'She sings, too?' And that's the great thing about what's going on right now in my life.
PCC:
The induction into the Hall of Fame, what does that in particular mean to you?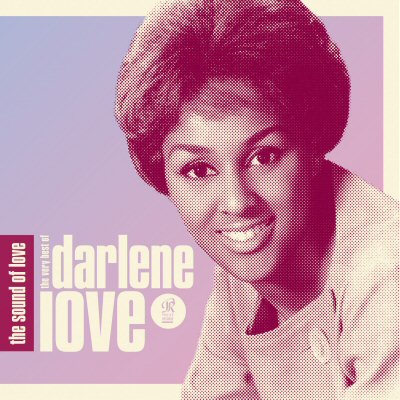 LOVE:
Well, it legitimizes me to the world, not just to the industry people. It's saying, 'Okay, you've done great work. You've worked with all these people. They've been a part of your life. They've been a part of your career. And it just says, 'Okay, we recognize the fact that you've done that. Now here, we want to reward you. To me, it means the Grammys, the Academy Awards, the Image Award, all of those awards wrapped up into this one award. When you win a Grammy, you win it for a particular song. When you an Oscar, it's for a particular movie. When you are inducted into the Rock and Roll Hall of Fame, it takes all of that stuff in consideration to me, in that one little statue that they give you. It doesn't get any better than that. It's like a baseball player or football player or basketball player. The way they feel when they're inducted, that's exactly the way I feel when I'm inducted into the Rock and Roll Hall of Fame.
PCC:
Going back to your roots, was it the church music that gave you the power of the heart in your vocals?
LOVE:
Yeah, because I didn't even realize that I was a good singer, until I was a teenager, 17, 18 years old, how powerful my voice was, where, even recording with Phil, he tried to make my voice sound even younger but speeding up the track a little bit, just so my voice wouldn't sound so mature. I had been singing in church for 10 or 15 years.
One thing about people that sing in church - it seems like they sing forever. [Laughs]. Their voices just go on and on and on. I've been blessed to be able to keep my voice intact and do all the things I'm supposed to do to keep my voice singing the way it is today.
PCC:
So there's no big regimen? It's more just about knowing how to treat the voice?
LOVE:
Yeah, and it's funny, because I have a throat doctor and a vocal coach. And they say, 'Everything you come in here for us to do, you've done. I don't know how you've done it, how you learned it.'
My father is a preacher and I have brothers who are preachers. And if you wanted to be heard in the Wright family, you had to talk loud. [Laughs] So I always talked loud. And I have an unbelievable laugh. It's one of those laughs that is infectious.
So I had to teach myself to talk soft and quiet and not to laugh so loud, when I'm working. Vocal rest is the only thing you can do for your voice, to make your voice stay. When I did Broadway, I did vocal rest all day long until it was an hour or two before show time. I'd drink anywhere from six to 12 glasses of water a day. I'd do a lot of steam. That was the only way I knew my voice could stay - by trail and error. You try this, you try that. And, if I'm having problems with my throat, and it doesn't feel its best, the way I think it should feel, I go to my voice doctor. And he'd say, 'Well, what have you been doing?' And I'd tell him and he'd say, 'Well, that's all you can do. I can't give you any pills or any medicine to get your throat back to where it's supposed to be.' They can shoot you with a steroid, but you don't want to keep doing that continuously to your voice.
So you go on vocal rest. My friends know, when I'm working, very rarely does anybody call me before four or five in the afternoon. And when I answer the phone, it's always, [very softly] 'Hey, how you doin'?' And they go,' What's the matter?' And I say, 'Nothing. I'm on voice rest.' [Laughs] So I really had to teach myself how to take care of my voice.
PCC:
And have you always viewed the voice as a gift?
LOVE:
Yes, I always say it's the one thing that God gave me that no one can take. No man. No Phil Spector. Nobody. They can take everything else. They can steal your car. Steal your husband [Laughs]. But that's one thing that is mine, that nobody can take away from me. And that's the thrilling thing about having the gift that I have. If I take care of it... I was a smoker for 25 years. I haven't smoked in 20 years. I was never a heavy drinker. And I've always believed, when I was working, when the show's over, I go home. I couldn't hang out like other people, because I was older than most of the people I was working with, especially when I was doing Broadway. Those kids would be hanging out, saying, 'Come on and go with us.' I'd say, 'Child, I gotta go home.' [Laughs]
I'd have me a glass of wine, look at the television for an hour or so, take a hot bath and go to bed. And that was my life while I was doing shows on Broadway or when I was getting ready to do my Christmas shows that I do every year. I do what I can to take care of my voice.
PCC:
You mentioned your Dad. Your parents didn't allow rock 'n' roll in the house?
LOVE:
Not at all. My mother and father didn't allow any of that music in the house. My girlfriend came over to the house one day and she brought the record over, 'Annie Had A Baby.' [Hank Ballard and the Midnighters, 1954]I don't know if you remember that song. [Laughs] Back in the day. My mother came home and she heard that music playing and she was wondering where it was coming from. And she found the record. She took that record off of the record player and threw it across the room. 'I told you 'bout playin' that devil music in my house!'
So I had to deal with that for a while, until I met The Blossoms. And all music is not hell music. We were singing cute little songs. Songs like The Four Lads and The McGuire Sisters would sing. That's the kind of singing we were doing in that time. So I could never see anything wrong with that music. I think our parents felt that, when you heard that music, it would taint you, make you do all kinds of things you ain't supposed to be doing. And for years, we only listened to people like Nat 'King' Cole, Perry Como, those kind of songs. But nothing very hard. Not hardcore, as they called it, rhythm & blues.
PCC:
But that kind of upbringing, the church, your parents, that solid core, did that help you survive in such a crazy business as rock 'n' roll?
LOVE:
Yes, that is the core of my life. My faith in God and my spiritual upbringing has helped me not to go out on the limb. You're like a fish, you get thrown out there. And right when I would get near the edge, that would reel me back in.
A lot of times, I didn't enjoy hanging out and being around smoking and gambling and the drugs that I was around. I just didn't like being around it. So I never put people down for it. I just went, 'Oh, I've got to go home. My Mom wanted me to come home early.' I'd make some kind of excuse. And I would go home. In my mind, I thought, if I ever did get involved in drugs, I would be one of those people on the street, begging. So I never could see myself like that, therefore, I stayed away from it. [Laughs]
PCC:
With The Blossoms, did you know right away this was something special, the chemistry you had?
LOVE:
That was probably the point where I really believed that I could actually make a living as a singer, that this would be a great way to make a living. I didn't like school. I got out of school. I graduated, but that was as far as I wanted to go. I just wanted to make a living as a singer, because I started singing professionally with The Blossoms, my last year of high school. And that's all I wanted to do, just sing. It just thrilled me to see what your voice could do for people, to see how they changed through the changing emotions of the song. And that's all I ever wanted to do. And at that point, I realized I could be a singer and I could make a living being a singer, when I joined The Blossoms.
PCC:
You sang on so many different styles of records. Were you aware of the need to adapt?
LOVE:
Well, that was a surprise to me, too. [Laughs] To be a great backup singer, you have to be able to adapt to change. I mean, we sang with Gene Autry [Laughs]. So whether it was Luther Vandross or Aretha Franklin, Tom Jones or Elvis, we were able to adapt.
When Phil first got with me, he didn't tell people I was black. He didn't say I was black, he didn't say I was white. When our record went out, we didn't sound like a black group. So therefore, they would play our records on the pop station, because, in the '50s and the '60s, we had rhythm & blues stations and the Top 40. The Top 40 was all white. And rhythm & blues was all black. That's why it was amazing when the rhythm & blues stations started playing The Righteous Brothers. You didn't see them. You hear them and think, 'That has to be a black man.'
PCC:
So you were opening doors and breaking down barriers.
LOVE:
Exactly. It was wonderful, the television show that The Blossoms did in the '60s, 'Shindig,' they had a very hard time, the producers, keeping us on that show. They loved the show and they thought it was great, but they said, 'We can't use the black girls, because this show's going to be going out nationally. And these people are just not going to stand for seeing black people on the stage with white people.' And the producer was from London. His name was Jack Good. And he said, 'Well, if you don't want my girls, you can't have my show,' because he thought of us as one of the greatest background singers he had ever heard and we could adapt and sing backup behind anybody. He wanted us, he said, and he needed us. But he finally got them over. It was ABC. And we were on the show and not one time, from the day that show went on the air, till it went off, did anybody ever think about the black girls being on that show or not being on that show because they were black. That's what they thought the people would say and do. You can't ever judge what people will do. It it's good music, it's good music, whether they're black or white.
PCC:
So they weren't concerned about having people like Sam Cooke and Chuck Berry performing on the show, they were just worried about black artists being on stage with white artists at the same time?
LOVE:
Exactly. Exactly. 'Shindig' was one of those big shows that were so big and so powerful, they just all intermingled. With the white singers, we'd get a solo spot, like with The Righteous Brothers, we did a Ray Charles song and each one of us had a step-out part. And nobody said anything of it. And this was '64, '65. So it was mainly the stations that were worried that it wouldn't be accepted by the white population, especially in the South.
But they forget that, when Dick Clark was on, it was the same thing. You never saw any black people in the audience. It was all white children in the audience. He had a black performer, but he was on stage. And, if you remember, they sat and watched. They didn't dance, they didn't do anything. Dick Clark would introduce them, they would sing their song and go off the stage, because this was in the '50s. So Dick Clark knew he couldn't mix it. You could have that person on the stage, but not black children in the audience.
So I came up with all of that. But I understand it. I was born and raised in Los Angeles, but I understood the South. That's what made it so great - I keep changing the subject on you...
That what made it so great working with Elvis Presley. He told us a story that was amazing, how he had always loved black gospel singers. And he would go to their churches, but he didn't go in. Back in the South then, they didn't really have air conditioners, so they kept their windows open. So he would go up to the windows and just listen to the songs, but he would never go in. And that is so sad, because that music is for everybody. Why couldn't Elvis just go in that church and enjoy, just because it was a black audience?
PCC:
You must have had a great rapport with him, given his love of gospel.
LOVE:
Yeah, it was great, because, once he found out I was a gospel singer, and I had been singing gospel, he would go and get his guitar and say, 'You know this song?' And he loved all the old gospel songs. And so did I. And he'd go get his guitar and we'd go over in the corner and just sing. And they'd say, 'Okay, everybody on the set, we're ready to do another take.' And he'd be, 'Okay, we'll be right there. Just a minute longer!' [Laughs]
So on the set, working with Elvis, was just fantastic. Knowing Elvis and working with him and being able to interact with him, people didn't understand that even the people who worked around him, they were amazed that he was so drawn to us. And we were like the only black people there that did gospel music... so why would he go to anybody else?
He found out that I was a gospel singer and he just wanted to be a part of knowing a little bit about that and touching it, even for just a couple of hours that we were together. So it was a connection between me and him that I've never really had with anybody else. Because the gospel singers that I was around, even if they were white, we intermingled. But with Elvis, it was different, because he was not known as a gospel singer. But everybody now knows that was his favorite love of music - gospel. So for him to be able to be around a black gospel singer who knows all about gospel and who could sing it, was wonderful.
PCC:
I guess music was his one source of joy, since he had no opportunity for a normal life.
LOVE:
No, and it was really sad with him, too, because there was always so many people around him, protecting him. And I think, at the beginning, they did that to make a mystique. It'd be like, 'Elvis is over here. You can't go over here.' And then he broke away from them, even just to go to another corner, to do that singing, they could see his love of it. And he didn't care if you were black, white, pink or orange. He just wanted to enjoy that moment. And he was able to fulfill that moment in his time. And, knowing Elvis, I guarantee you that he would never forget that as long as he lived, because he loved gospel music.
PCC:
What were your impressions of Phil Spector? Did you admire his talents as producer enough to overlook his quirks and eccentric behavior?
LOVE:
In the beginning, when I first met him, he wasn't like that. He was trying to make a name for himself. He'd had a little success with The Crystals, but the records weren't that big. And then he got his first number one hit. Phil Spector had three number one hits before he was 25 years old. So that was unheard of. And that moment, I think, catapulted him into what he turned out to be. Because, in the beginning, he was just this man who knew what he wanted. He loved the musicians. He loved the singers. He loved me. And he was just a normal producer man, except when he wore a suit and tie, which seemed a little quirky, because everybody came in jeans, very relaxed.
I was probably one of the first people to recognize the fact that he had a wig on. There was just something about him. Just too smooth. No hair ever out of place, always laying in exactly the right spot. One day, I was staring at him. 'What's the matter? What's the matter?! Is something wrong with my hair?' I said, 'No, no, no. I was just looking at it. It looks nice.' [Laughs]
But he was great to work for. One of the great things about working with Phil, is he knew what he wanted. He didn't have to ask nobody, 'What do you think about this?' He knew. 'This is where I want the pianos. I want the girls to sing here. I want your voice to do this,' which was amazing. What he did with three tracks, they're doing now with 200 tracks.
PCC:
And he was the one who changed your name?
LOVE:
He changed my name. He loved the gospel singer Dorothy Love Coates. And he asked me if I liked Love as last name. Did I know the group? I said, 'I know the group. I've seen them work before. And he asked if I liked the name. I said, 'Sure. It's a great name.' But I was 19 years old. What did it matter if you changed it or not? A hit record is a hit record.
I didn't think anything would come of it. But the longer I worked with him and got to know him, and his little ways, the things he did, I went to the court and had my name legally changed to Darlene Love [Laughs]. That's how much I knew he could come back years later and say, 'I own that name.' You don't have no right to use it.' So I got him on that one.
PCC:
You ended up having to fight to get your royalties, didn't you?
LOVE:
I did. I was probably the only person that went to court and sued Phil Spector that won my case. As a matter of fact, I know I'm the only one who won a case against him. And they were so sure that I was going to lose, the whole idea that I beat him, I think put them all in shock, because they didn't think I had a leg to stand on. But one of the other girls in The Blossoms, I don't know how, I think that was nothing but God, I had been moving around all those years, from apartments and finally got a home, and things got mislaid and misplaced, but she only moved one time. And she kept stuff. And she found in her trunk, an old contract from Phil Spector. That's what made me win my case. And even with that, they still didn't think I was going to win.
PCC:
What about these instances where he would have you sing lead and then list it as The Crystals on the label? Wasn't that frustrating?
LOVE:
The first time he did it, no, because I went into the studio knowing I was going to record this song that would be released under the name of this other group he had in New York, The Crystals. So that didn't bother me. What bothered me was later on, when he changed my name, and he said, 'The next one is gonna be yours. And your name is gonna be on that record.' I said, 'Wow, thanks,' because I know, but I had never met anybody that knew he was going to have a hit record. He said, 'This is going to be a hit.' Other people have said that, but they weren't hits. Some of them didn't even make the charts. And when he said it, it happened.
So I wanted to make sure I was under contract with him after that. And we fought over the contract. 'I'm going to give you the contract, but I want you to sing this song now.' And finally, when I did sign a contract, we went in and recorded the song, 'He's Sure The Boy I Love,' it was supposed to be Darlene Love. And it came out, I was riding down the street in my car, comes the disc jockey on the radio, saying, 'The song is the new release by The Crystals.' I thought, 'Wow. I wonder when they did this? I don't remember them coming into town.' Because this is where Phil Spector did all his recording, here in Los Angeles, at Gold Star. And it was 'He's Sure The Boy I Love.' Well, now I was pissed. [Laughs]
And after that, people asked, 'Well, why did you stay with him?' For one thing, I was under a seven-year contract with him and I couldn't really go anywhere else. My whole thing was, stay with him, and he kept saying, 'This one is yours' and 'This one is gonna be yours.' He comes up with a song like 'Zip-a-Dee-Doo-Dah,' which is a fantastic rendition of that song he did. And he made up the name of a group, Bob B. Soxx and the Blue Jeans.
And the amazing thing, when he finally did '(Today I Met) The Boy I'm Gonna Marry,' and 'Wait 'Til My Bobby Gets Home,' he put it on the label Darlene Love and they were like Top 30, Top 40. They weren't as big as The Crystals' records, which was very frustrating to me. And I think probably frustrating to him, too, because once he decided to put out a record under my name, it didn't go Top 10. And I think that was very frustrating for him. I think that's why he kept on doing other things. He recorded The Ronettes. Tina Turner. The Righteous Brothers. And they were having such success. And he couldn't get success with me. I think he did all he possibly knew how to do, to get a big, big hit on me. And he did, without knowing that he did, with the 'Christmas, Baby Please Come Home.' That song is the song that really catapulted me to where I am today, because it's one of the songs that everybody knows that I sing [Laughs].
PCC:
Well, that's certainly become a highlight of Christmas, seeing you perform that on the Letterman show.
LOVE:
The David Letterman show. We put it on the map. And it's amazing with that song, because, every year, people wait for that song to come on, that same song, on the David Letterman show. They look at it and say, 'Well, let's see what they're going to do this year.' We do the same thing. But they always say, 'It's better than it was last year!' I say, 'You're right! It sure was!' [Laughs]
PCC:
Well, you just think, it can't possibly be as good as I remember it. And then it always blows you away each time. Such a knockout!
LOVE:
It's amazing, because that's the only real time that the David Letterman show gives Paul Shaffer the chance to have as many people as he wants, a choir. I remember one year, one of those wars they were having, the Gulf War, and he had the singing sergeant on, backing me on 'Christmas, Baby Please Come Home.' So you never know what Paul is going to do.
He rehearses the band and the singers like they never did that song before, like it's the first time they're learning it. I think that's what makes it better every year. And I think the fact that God has given me this wonderful, wonderful voice, that I want every year to do that song. And it's amazing, in 25 years, I've never been sick, that I couldn't do that song on this show. This year will be the 25th year. And I think people are even amazed with that. 'People get sick. And especially in the wintertime. But you've never been sick! You do that song every year!'
PCC:
I had read that you originally recorded the lead vocal on 'Da Doo Ron Ron.' Is that true?
LOVE:
That's very true. That was one of those times, me and Phil were fighting. I told him I wasn't going to sing another song until I had my contract. You know, I'll be singing this song and I'll be riding down the street and it'll be under somebody else's name. I'm not going to do it.' But we had already been recording 'Da Doo Ron Ron' and we had a couple good takes on it. We weren't through with it yet.
But I had done the whole song. We really were done with it, but he wanted to do another take, there was something he couldn't hear. And I kept saying, 'Phil, where is the lawyer who's supposed to be bringing the contracts for us to sign?' The lawyer never showed up. So I left the session. And the next time I heard 'Da Doo Ron Ron, La La Brooks' lead was on there, which was a shock to me. So he just took my voice off and put hers on. And he left my voice on just enough to give that song what it needed. I was really hurt about that one, because I really loved 'Da Doo Ron Ron.'
PCC:
Out of all the singles of that era, which, in retrospect, meant the most to you?
LOVE:
Actually, '(Today I Met) The Boy I'm Gonna Marry.' Because, even today, would you believe, I still sing that song and people hire me for weddings to sing that song. [Laughs] Matter of fact, in a couple weeks, I'm doing some girl's wedding in Long Island. And they asked my agents, 'Do you think Miss Love would mind if I got up there and just sang the one line, 'Today I met the boy I'm gonna marry'? They said, 'Well, honey, you'll have to ask Miss Love, because I don't know how you sound. You're hiring her and you're paying her a lot of money. She doesn't know what you sound like. So maybe you guys get together and rehearse and it comes out all right, she'll let you. You have to realize, she doesn't want to look bad. And she doesn't want you to look bad either. So, if it comes out that you've got a pretty good voice, and you need to sing this song, I'm sure she wouldn't mind if you sing a couple of lines to your husband.' [Laughs]
PCC:
They should have you at the royal wedding.
LOVE:
[Laughs] That would be wonderful!
PCC:
It must have been such an exciting time in the '60s, with all the great songs coming out of the Brill Building and so much happening in pop music then.
LOVE:
Yeah, it was a very exciting time, because everybody was young and most of the people that were writing weren't thinking about the money then. They just wanted to get their songs out. They just wanted somebody great to sing their songs. And that's all they really thought about till later, when they realized they wasn't makin' no money! [Laughs]
PCC:
Where there periods when you had to go outside the music world to make ends meet?
LOVE:
Oh, yes. Especially in the early '80s. I went through a very difficult time and I decided to go on and try to be a solo artist. And was the hardest time for me, really, because people didn't really know me as the girl who recorded 'He's A Rebel' or 'Da Doo Ron Ron.' or 'He's Sure The Boy I Love.' And they said, 'Well, you can always go out as a Crystal.' I said, 'But I'm not a Crystal. I just recorded those songs. It was my voice.
It got so bad one time, for me and my children, when me and my husband had gotten divorced, I actually had to go out and do day work.
PCC:
Yes, I thought I had read that you were actually cleaning Beverly Hills houses at one point.
LOVE:
That's right. That's when I was doing it. I had to do something to survive at that time. I wasn't a person to call people at that time, bur believe me, I ended up calling people to help me, because I said, 'Okay, this is not what I'm supposed to be doing.'
It was amazing, because this was during the holiday season. I was actually cleaning this woman's house and 'Christmas, Baby Please Come Home' came on and I looked up, looked at myself in the mirror and said, 'This is not who I'm supposed to be. I'm supposed to be singing now. What kind of message do you need to say, 'Okay girl, get up, come on'?
And at that point, until today, I've never taken anything for granted. I just struggled through it all with my children and made a way for me, no matter what it took - singing on cruise ships, singing at weddings, birthday parties, bar mitzvahs - you name it, I have done it .[Laughs]
PCC:
But there was also Broadway. That must have been a thrill, being involved in those productions.
LOVE:
And that is another thing. The biggest thing I did for my career was moving from Los Angeles to New York. California is not a place where you can work in clubs, because it's just not that kind of scene. When people came here, they'd play the Forum or places that held 30,000 people. And my name wasn't such that I could work at those kinds of places.
So once I moved to New York, I could go to a place like The Bottom Line that held like 500 people, clubs like that. And I became very successful at that, because of people like Bruce Springsteen and Steve Van Zandt, who talked me into moving to New York City. I ended up moving there in 1983. And I stayed. It was the best thing I could have ever done for myself.
PCC:
And how much did the 'Lethal Weapon' movies boost career?
LOVE:
It was amazing about them, too. I got that job, because the casting director was a fan and he used to see me work at The Bottom Line all the time. And he called my office and asked my agent if I'd be interested in being in a movie. Had I ever thought about acting? They said, no, but what do you want her to do? And they were getting ready to do 'Lethal Weapon' with Mel Gibson and Danny Glover. And asked me if I would be interested in playing Danny Glover's wife. I said, 'You've got to be kidding! When does the movie start? [Laughs] If you think I'm good enough, then I'm good enough.'
And it was amazing, because I got a whole brand new audience, because they didn't know I was a singer. And it was amazing. I would meet people and they would say, 'You were in that 'Lethal Weapon' movie. You were great. And you're a singer, too?' And I'd say, 'Yes. That's what I do. I am a singer.' So that really did help, too. It made people think, She can act, she can sing, she does Broadway, she does television, she does records.' I have done it all and that's why the Rock and Roll Hall of Fame is so special to me.
Most people, they were movie stars, but they weren't singers. Or they did TV and they didn't do movies. But I have been blessed to be able to do all of it. And do all of it well. And I think it's because I just wanted to do it. I wanted people to know I had such a talent. But I wanted them to remember my voice. And this is what I believe is going to happen, with the Rock and Roll Hall of Fame. People will go, 'Oh, boy, yeah she do sing, don't she!' [Laughs]
PCC:
With Broadway, I guess you got to experience both ends of the spectrum - 'Hairspray' being so huge and 'Carrie' having the huge expectations, but not that kind of success.
LOVE:
It is amazing. Broadway is a real special gift to people, because you never know what's going to happen with a Broadway show. And it's so expensive. They can spend $50 million just opening the door the first night. And it can fail. That night it can close. That happened to me with 'Carrie.'
And then I've been blessed to be in things like 'Grease.' And the biggest thing I did was 'Hairspray.' But even with that, they wanted to hire me for the role in the very beginning, but the producer said I wasn't big enough. They needed a black woman that was big on her own. And after the show became a hit, they hired me and put me in a fat suit. Now you figure! [Laughs]
PCC:
And now you have the big PBS concert about to air.
LOVE:
And that's wonderful, because we wanted to do a great television show, DVD. And I do my Christmas show every year at the Bergen Performing Arts Center in New Jersey. And when I leave a show, they say, 'Why couldn't you sing this song?' 'I like this one, why couldn't you sing that one?' That was the whole idea - doing all of those songs and doing them great, with a great band, with great lighting, great camera work.
I don't think it can get any better than that. It's one of the best things I've ever thought about doing. I've always wanted to film one of my shows, but it costs a lot of money [Laughs] to say the least. But the producers wanted to do it, so we found the money to do it.
So it was easy to do it, because I was prepared to do it, the last 20 years. But we just couldn't find financing to do it. So we did it. And we did it right. The right way. It wasn't half done, two cameras or whatever. We found a great producer, great director, great camera work. And it all came together. And it's wonderful, because now, being in our business now, you can't just go with having a hit record. You don't have record stores anymore. You don't have radio stations anymore. We used to do a tour, in the early years, of radio stations. You don't have that today. You have to think of other ways to be creative. And with the DVD I did, Public Television bought it for the next two-and-a-half years. So it'll be playing on the various stations. We've got 48 stations right now. And hoping to pick up more once they start playing it. Actually, it's the day after the Rock and Roll Hall of Fame that it'll be physically released to everybody. It's a pretty big deal for me.
PCC:
You really have done it all. So are there still goals you want to achieve?
LOVE:
I would say, it's only recognition. That's the only thing that's still lacking. And it's funny, because my husband uses the analogy of the bumble bee. His body is supposed to be too big to fly. But he doesn't think about that. He just flies. And he says, 'You don't think you're a star yet. You're just like that bumble bee. You just have to do it.' [Laughs]
PCC:
Do you feel that you're at the beginning of a brand new chapter of the Darlene Love story?
LOVE:
It's amazing. But I really, really do. I will be 70 years old in July. And I never thought this was going to happen. I thought if it was going to happen, it would have to happen by the time I was 50. But for all of this to be happening now, for the last couple years, it's overwhelming to me. People say you seem so excited. Will you stay this way? And I say, 'Well, I'll probably stay this way until after the dinner. And then maybe I'll come down.' But right now, I'm enjoying it. I'm flying. [Laughs]
PCC:
Over the course of your career, what have been the greatest satisfactions and the greatest challenges?
LOVE:
All of it. Because one time, you think this is going to do it. I thought the 'Lethal Weapon' was going to do it. And it's never what you imagine it's going to be. I knew one day I would get in the Rock and Roll Hall of Fame, but I didn't know when. Or what was going to get me there. It ended up being a lot of fans that are stars, like Bruce Springsteen and Steve Van Zandt, Paul Shaffer, a lot of people in the business. They took a hold of it and ran with it.
I was the only person at the Rock and Roll Hall of Fame 25th anniversary concert at the Garden, that was not in the Rock and Roll Hall of Fame. And a lot of people saw me and remembered who that girl was, Darlene Love, who was singing with Bruce Springsteen. And I tell you, out of all the things I've done over the years, between singing at the White House for President Clinton and doing that show with Bruce Springsteen, are probably the highlights of my life.
You never know what's going to happen, but if it's gonna happen, I'm ready, whatever it is. [Laughs]
PCC:
It must feel good in addition to all the successes you've had on your own, you've contributed so much to so many artists, The Beach Boys, Tom Jones, Sam Cooke, to be a part of all that history, whether people are aware of it or not.
LOVE:
Yeah and I think that's the fact that makes me so happy. I was a part of all their lives. And every time I did something with one of them, it made me more eager to do the next thing. And I can attribute my success to working with all of those people. When you break it down, I have not just been a singer/artist, I have worked with all those people and they, too, made my life what it is today. I tell them, I'll either cry for five minutes or just say thank you. [Laughs]
For more on Ms. Love, visit www.WhoIsDarleneLove.com.