DEJA RE-VU
Pop Culture Classics' Recommended CDs, DVDs and Books
By Paul Freeman


DVDs


"THE DECLINE OF WESTERN CIVILIZATION"
Emit a celebratory scream and explode into slam dancing, because Shout! Factory has just released filmmaker Penelope Spheeris' two brilliant rockumentaries individually (a box set came out in summer, 2015). She pulls us right into the searing center of the punk scene's grime, grit and guts in 1981's "The Decline of Western Civilization." Focusing on the L.A. bands, Spheeris gets up-close and personal with such seminal groups as Black Flag, X, Germs, Circle Jerks and Fear. Concert segments and insightful interviews fully capture the genre's volatile moments. Extras include commentary tracks by Spheeris and Dave Grohl. The sequel moved its lens to the metal years, later in the decade. This one is brimming with colorful characters like Ozzy Osborne, Alice Cooper, Paul Stanley, Gene Simmons, Steven Tyler and Chris Holmes of W.A.S.P. Remastered, both films look fantastic. Bonus features include previously unseen footage and audio commentary. These are must-have discs for anyone who's partial to punk, mad about metal, or simply has curiosity about rock history. They stand as important societal documents.
"MIDNIGHT RUN: COLLECTOR'S EDITION"
It may not have been a commercial blockbuster along the lines of screenwriter George Gallo's "Bad Boys" or director Martin Brest's "Beverly Hills Cop," but "Midnight Run" stands as one of the best action-comedies ever made. It has received a welcome Blu-Ray release from Shout! Factory. With plenty of snap from Gallo's script and perfect pacing by Brest, the film provides a skillful balance between the action and comedic elements. The rousing road movie's plot revolves around a former Chicago cop, now a bail bondsman's bounty hunter, bringing in a fugitive accountant who stole millions from a mob boss. They're being chased by FBI, cops, gangsters and even another bounty hunter. What makes the movie unforgettably fun is the friction-filled interaction between its two stars - Robert DeNiro and Charles Grodin. Here DeNiro shows his comedy chops without going over the top and makes the most of dramatic moments. But it's Grodin's brilliance that provide most of the laughs. His subtle, spot-on reactions to DeNiro's fuming and emotional outbursts are priceless. The strong supporting cast includes Joe Pantoliano, John Ashton, Dennis Farina and Yaphet Kotto. The bonus features are a big plus. In addition to a making-of featurette, there are a number of very entertaining interviews, including DeNiro, Gallo, Kotto, Ashton and especially Grodin and Pantoliano. And the movie itself, you'll want to watch again and again.
NEIL YOUNG & CRAZY HORSE - "RUST NEVER SLEEPS"
Now available on Blu-Ray, as well as DVD, the 1979 concert film provides ample evidence that Young & Crazy Horse stood among the greatest bands of their time… or any time, for that matter. The stunning sound in this remastered release, allows all of the musicians' nuanced performances, as well as their rock 'n' roll power, to shine forth. And it's all of the musicians, not Young only, who dazzle here - guitarist Frank Sampedro, bassist Billy Talbot and drummer Ralph Molina. And each of them provides vocal backing, as well. This band influenced generations of music to come. Innovative for a concert film, "Rust" benefits from a quirky theatricality. But it's the music that makes it timeless. It opens with an acoustic set from Young. And then the full band blazes through classic material, reaching into and beyond the then current "Rust Never Sleeps" album, to offer a broader spectrum of Young's unique musical personality. Among the highlights - "Cinnamon Girl," "The Needle and the Damage Done," "My My, Hey Hey (Out of the Blue)," "Sugar Mountain," "The Loner" and "Like A Hurricane." This is Young at his most riveting.
"HUMAN HIGHWAY"
If you only know this 1982 cult classic from its ancient VHS version, you're in for an ecstatic awakening. The newly restored Blu-Ray and DVD release looks and sounds great. And Young's revised cut is breezier and more coherent. But don't worry, it's still a wonderfully weird trip. Starring, co-written and co-directed by Neil Young (using the pseudonym Bernard Shakey), the movie serves as wild psychedelic comedy, sci-fi spoof, anti-nuclear diatribe, environmental cautionary tale and satire on rock stardom. Dean Stockell and Russ Tamblyn lent their talents to the film, both on screen and in the creative process. Young is endearing as the kind-hearted nerd Lionel Switch, garage mechanic. Charlotte Stewart ("Eraserhead," "Twin Peaks," "Little House on the Prairie" is perfect as the girl of his dreams. Also adding to the fun are Dennis Hopper, Sally Kirkland, folkie David Blue and the band Devo, who help the film attain rare heights in the categories of bizarre and surreal. The Devo/Neil Young production number of "My, My, Hey Hey (Out of the Blue)" is a mind-blower. They also transform The Kingston Trio's classic "Worried Man" into something that's frenetic, freakish and utterly irresistible. "Human Highway" zigs and zags insanely, but endlessly imaginative, it's a trip well worth taking.
"INVASION OF THE BODY SNATCHERS: COLLECTOR'S EDITION"
If you snooze, you lose… your very soul! Don Siegel's 1956 "Invasion of the Body Snatchers," based on Jack Finney's chilling book, drew on the paranoia of McCarthyism. It's a sterling example of what science-fiction filmmaking can and should be. Philip Kaufman's 1978 version, set in San Francisco, is also thought-provoking, as well as goosebump-inducing. With a screenplay by W.D. Richter, it brings ample terror, and a healthy dose of humor, to the theme of conformity running rampant and individuality dying. Alien pods take over human bodies one at a time. Glassy-eyed friends, neighbors, even spouses, can no longer be trusted. An extraordinary ensemble cast gets every bit of fear and fun out of the proceedings. Top-notch performances come from Donald Sutherland, Brooke Adams, Art Hindle, Leonard Nimoy, Veronica Cartwright and Jeff Goldblum. And there's a great cameo from Kevin McCarthy, star of the '56 original. The score by jazz great Denny Zeitlin is very cool. The new Shout! Factory Blu-Ray makes all the sounds (especially on the 5.1 DTS-HD Master Audio track) and sights more vibrant than ever. And the extras in this "Collector's Edition" add immeasurably to the whole experience. Among the bonuses are insightful interviews with Hindle and Adams, as well as Richter and Zeitlin, commentary tracks (including one with Kaufman) and some terrific featurettes, plus a complete episode of early TV's "Science Fiction Theatre," based on a Finney short story.
"THE GOLDEN AGE OF MUSICALS"
With a list price of just $19.98 (and it's being discounted on several sites), this five-DVD set from Film Chest Media Group is an amazing bargain. It contains 17 musicals originally released between 1937 and 1957. Included are big budget hits like Fred Astaire in "Second Chorus," Martin & Lewis in "At War With The Army," Judy Garland in "Till the Clouds Roll By," Danny Kaye in "The Inspector General," "Road to Bali" with Hope and Crosby, and the all-star "Stage Door Canteen." But there's also a lot of fun to be had via the B-pictures. For instance, there's 1941's "All American Co-Ed" with Johnny Downs in drag as the title character, supported by great character actors. You'll enjoy The Andrews Sisters, Harry James, Joe E. Lewis and the Three Stooges' Shemp Howard in "Private Buckaroo." 1938's "The Duke is Tops" features the film debut of Lena Horne. You get more than 25 hours of laughs and razzle-dazzle musical production numbers. What more could you ask?

CDs


FRANCESCA ANDEREGG - "WILD CITIES"
The remarkable young violinist takes listeners on an exhilarating musical journey on her new album. Collaborating beautifully here with pianist Brent Funderburk, she explores works by five equally adventurous American composers - Hannah Lash, Ted Hearne, Ryan Francis, Clint Needham and Reinaldo Moya. With minimalist composer John Adams as a touchstone, each piece has its own personality and Anderegg's intensely distinctive style complements them all. Tracks veer daringly from classical to world folk to electronica directions. The album is a paen to the open road and Anderegg makes every unexpected twist and turn memorable.
CHIP TAYLOR - "LITTLE BROTHERS"
Chip Taylor carved out a place in rock history by penning such classic songs as The Troggs' "Wild Thing," The Hollies' [and Evie Sands'] "I Can't Let Go" and Merrilee Rush's sweetly soaring "Angel of the Morning." But if that's all you know of this songwriter, you're missing a ton of treasures. For decades, Taylor has been writing and recording Americana albums, wonderful and warm, witty and wise. He actually retired from performing for nearly 20 years, but returned to do a songwriters' tour, then teamed up with Carrie Rodriguez, beginning in 2001, for some sparkling albums. The songs on his latest, solo work "Little Brothers," are deeply personal. Taylor delivers them casually, conversationally, in his wonderfully lived-in, life-filled voice. Taylor's three granddaughters sing backing vocals on two tracks. Family is a focal point throughout. He reflects on his childhood on the title track. And the album cover shows him with his two brothers - actor Jon Voight and volcanologist Barry Voight [Taylor was born James Wesley Voight]. The singer-songwriter honors his wife Joan with the lovely "Time Goes By," which describe's a love that lasts through years. Taylor earns chuckles, singing about how to survive trials and tribulations in "Enlighten Yourself." This is a pleasing album that will make you ponder. Taylor has also just released an uplifting EP "I'll Carry For You," whose title track was inspired by Canada's sibling golf pros, Brooke and Brittany Henderson, who caddy for one another. Both new works prove once again that Taylor is a remarkably honest artist whose work achieves a rare intimacy with his listeners.
CARLA BLEY/ANDY SHEPPARD/STEVE SWALLOW - "ANDANDO EL TIEMPO"
In celebration of her 80th birthday, the indomitable, entrancing pianist Carla Bley recorded her brilliant new compositions, joined by two longtime musical friends - bassist Steve Swallow and saxophonist Andy Sheppard. They open with a contemplative "Sin Fin." There's a lusciously lilting, hauntingly sultry quality to "Potacion De Guaya." A tantalizing tension runs through "Camino a Volver" "Saints Alive!," despite the exclamation point in its title, is an elegantly designed and delivered piece that relies on subtle, nuanced interplay among these outstanding musicians. And the set closes with the mesmerizing, evocative "Naked Bridges/Diving Bridges." Bley and company give us all something to celebrate here.
SARA WATKINS - "YOUNG IN ALL THE WRONG WAYS"
Watkins, the incredibly gifted singer/songwriter/fiddler, has created memorable recordings, both with Nickel Creek and on her on solo releases. With this phenomenal new album, she continues her musical development, reflecting her own emotional journey. Continuing to veer a bit more towards rock than bluegrass, she wrote or co-wrote all of the diverse songs here. Coming after a breakup, they're simmering with jagged feelings. Her vocals convey that with genuine fire. "Move Me" burns with intensity. "Say So" is engaging. There's a wistfulness to the country-ish "Like New Year's Day." And "The Truth Won't Set Us Free" is a dramatic, rousing country-rocker. The exquisite "The Love That Got Away" is a heartrending highlight. "Without a Word" is another beauty. The Punch Brothers' Gabe Witcher produced and the superb backing musicians include Heartbreaker Benmont Tench on keyboards. Writing and singing these songs must have been cathartic for Watkins. Listening to them will have a similar impact on her audience.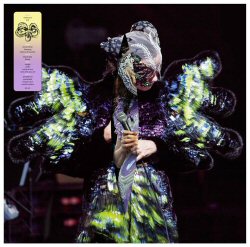 BJORK - "VULNICURA LIVE"
Breakup albums are certainly nothing new. But, as with everything she does, Bjork takes a familiar genre and stands it on its head, making it thrillingly fresh and challenging. Emotional upheaval can lead to extraordinary artistic achievement. That was certainly the case with 2015's "Vulnicura," which spans the life and death of a relationship. This new live album (on One Little Indian Records) creates new excitement from the riveting "Vulnicura" songs. Bjork's voice has never been a more powerful, imaginative and versatile instrument. She gets every ounce of drama out of each composition. The music brims with darkness, anger, strength, vulnerability, pain and sensuality. Ultimately, Bjork displays a defiant resilience. Strings and beats unpredictably mesh to immerse the listener in a sea of sounds. Among the dazzling renditions are "Stonemilker," "History of Touches," "Atom Dance" and "Quicksand." The Venezuelan producer Arca and The Haxan Cloak add to the electronic and rhythmic inventions of the complex, symphonic art-pop. A number of new versions of older Bjork numbers are also performed in this electrifying set. On the song "Come To Me," she soars to even greater heights than she attained with this number originally. "Wanderlust" and "Mutual Core" are equally entrancing. "Vulnicura Live" is available on CD, double-vinyl and in a limited edition luxury box (complete with CD, vinyl, six photos and a Bjork paper mask). This live performance is a must-have for all Bjork aficionados.
BILL LLOYD - "LLOYD-ERING"
Bill Lloyd, master of country, pop and rock (well known as half of the Foster & Lloyd duo), has written a lot of terrific songs. So when it comes time for a cover album, he knows how to choose real gems. And he makes them his own. That's the process of "Lloyd-Ering." He delivers a winning version of The Beatles "Across The Universe." But there are also far more obscure treasures here. He starts off with the catchy Bobby Fuller Four number "Let Her Dance." "The World Turns All Around Her" is a lesser known Byrds wonderment, complete with glorious harmonies and crisp Rickenbacker riffs. He also reinterprets songs associated with Harry Nilsson, The Hollies, Badfinger, The dB's, Todd Rundgren, Wreckless Eric, Raspberries and Lovin' Spoonful you might not have heard before. Though the source material spans decades, it's all cohesive and quite appealing, thanks to Lloyd's tuneful touch.
DANNY WEINKAUF - RED PANTS BAND"
Grammy winner Weinkauf, longtime bassist for They Might Be Giants, wrote several of the band's popular children's tunes, including "I Am a Paleontologist." He also wrote the ditty "B is For Build" for "Sesame Street." His own new kindie album "Red Pants Band" is sure to delight families. Top tracks include the winsome "Look at the Clouds," the zestful "Botany," the breezy "Helicopter," the rocking "Picky Eater," a joyous "One Big Happy Family" and one about Mom's special gift - "Eyes in the Back of Her Head." With loads of energy, clever lyrics and irrespressible melodies, these songs will instantly hold the kids' attention. And parents will soon be singing and bouncing along, too.
CLINT MORGAN - "SCOFFLAW"
Clint Morgan sings outlaw country tunes of men gone wrong… way wrong. And he does it right. An all-star crew of musicians plus guest Maria Muldaur help Morgan deliver a rousing, bluesy, rocking, boogying set of the gritty songs. Morgan shows a fierce, gruff, early Johnny Cash kind of vocal delivery, especially on "Bad Man Blues." And it's highly effective." "I Got a Gun" has a honky tonk feel. Waco" slowly turns up the heat. "Thief in the Night" is another burner, as is Morgan's killer verion of Bob Dylan's "Wanted Man." There's a classic rockabilly energy to numbers like "A Sackful of Cash," "Wild One" and "D.B. Cooper Blues." Horns add to the power of David Allan Coe and Guy Clark's "I Love Robbing Banks." Morgan finds redemption in the country/gospel of "Softly and Tenderly, Jesus Is Calling" and "I Done Made It Up in My Mind" (joined by Muldaur). A talented singer, songwriter and piano player, Morgan should be a very wanted man in music circles, following this strong album.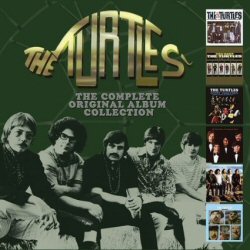 "THE TURTLES - THE COMPLETE ORIGINAL ALBUMS COLLECTION"
Come out of your shells - The Turtles are back! Even those of us who have slowed down a bit will be happily dancing together as we play through this joyous collection. The six-CD box set is comprised of the band's six albums released from 1965 to 1970. The group's first three hit-filled albums - "It Ain't Me Babe," You Baby" and "Happy Together" - are presented here in both the original mono and stereo mixes. The other three - "The Turtles Present The Battle of the Bands" (in which they portray a different fictional band on each track), "Turtle Soup" (produced by The Kinks' Ray Davies) and "Wooden Head" all boast rare bonus tracks, including previously unreleased material. The compilations were overseen by head Turtles Mark Volman and Howard Kaylan. Their label, FoEdCo, in association with Manifesto Records, also gives fans another gift in celebration of the band's 50 anniversary - a two-CD set of "All The Singles," which includes every A and B side recorded in that period, all presented in their original mixes. The Turtle tracks demonstrate a unique appeal, filled with harmony and humor, as well as a growing musical sophistication, as the band progressed from album to album. Don't crawl - run to rediscover The Turtles!
HEART - "BEAUTIFUL BROKEN"
Newcomers to the Rock and Roll Hall of Fame, the veterans of the music scene remain remarkably vibrant. The new album is one of their best in years. It includes strong new material, as well as reworked versions of vintage songs whose original recordings did not satisfy the sisters Wilson. With creative control, they've definitely done things right this time around. The title track, formerly a bonus tune from 2012's "Fanatic," benefits in its new incarnation from an edgy contribution by Metallica's James Hetfield. "City's Burning" from 1982's "Private Audition," also gets an incendiary performance."One Word," from that album, gets a gentle touch, Tasteful strings complement now "Language of Love" from the "Passionworks" album. From that same record, "Johnny Moon" is given a haunting quality. From the "Bebe Le Strange" album, "Down On Me" sizzles in bluesy fashion. "Sweet Darlin'" soars with sweet strings. The transcendent "Heaven" (heard previously on "Alive in Seattle") has a flavor of India that helps transport the listener. Ann Wilson's vocals are stellar throughout. And Nancy Wilson shines on the one of the new songs on this album, the romantic, piano ballad "Two," written by R&B sensation "Ne-You." Performing songs old or new, this Heart keeps beating strong as ever.
RAE FITZGERALD - "POPULAR SONGS FOR WHOLESOME FAMILIES"
Fitzgerald, from Missouri, shows us tantalizing musical talents with this album of dreamy, moody folk-pop. Her perceptive, poetic lyrics are deeply personal, but very relatable. And her elegant melodies will haunt you. Sparse, well arranged instrumentation add to that quality. And Fitzerald's softly sensual, expressive voice, often sumptuously soaked in reverb, will entice you to join her on a rewarding musical journey. Among the most bewitching tracks are "Earth, everything," "Your Side of the Mountain" "Lost in a Ukranian Village," "Tower" and "Magic Town."
"SHE LOVES ME" (2016 BROADWAY CAST RECORDING)
This Broadway revival brought a welcome rediscovery of this too-often-ignored musical comedy gem. It's based on Mikos Laszlo's vintage play "Parfumerie," which was adapted into the films "The Shop Around The Corner" with Jimmy Stewart and Margaret Sullivan, "In The Good Old Summertime" with Judy Garland and Van Johnson and "You've Got Mail" starring Tom Hanks and Meg Ryan. The plot revolves around two lonely hearts who become romantic pen pals, and then, unknowingly, co-workers. With book by Joe Masteroff, lyrics by Sheldon Harnick and music by Jerry Bock, the story was transformed into the zesty, feel-good musical "She Loves Me," which originally reached Broadway in 1963. This newest production bubbles with vitality, thanks to a top-notch cast. And this cast recording is a marvelous souvenir. Laura Benanti's glorious voice is showcased on gorgeous numbers like "Will He Like Me?" and "Dear Friend." Zachary Levi brings an amiable, ingenuous energy to the title tune. Jane Krakowski's verve makes "I Resolve" another memorable track. And humor abounds in songs like "Where's My Shoe?" and "A Trip to the Library." Those who love Broadway musicals should adore this version of "She Loves Me."
"ET TU BRUCE"
The London band's eponymous new album draws from classic rock 'n' roll, but has a fresh, exciting sound all its own. "The Light" proves to be a brilliant opening track. "Make Up My Mind" is as irresistible as a British Invasion era hit. The intricate harmonies of "I Know Helena" call to mind early recordings of The Association. Driving rhythm propels the lively "Reptiles." "Hey Blue" could have been a George Martin-produced America number. "The Back of Me" packs a John Lennon-like bite. The beautiful "The Flood" closes this exceptional album in memorable fashion.
JUDY HENSKE & JERRY YESTER - "FAREWELL ALDEBARAN"
This long lost 1969 treasure has been beautifully brought back to life by Omnivore Recordings, remastered and with bonus tracks. A husband and wife duo at the time, Henske and Yester had already become cult folk-rock icons. Henske had an amazing voice and a gift for penetrating, often witty lyrics. Yester was an exceptionally inventive and intuitive musical artist, also a fine vocalist. Yester (co-founder of The Modern Folk Quartet and one of the producers for The Association, which featured his brother Jim Yester) co-produced this album with The Lovin' Spoonful's Zal Yanovsky. It was released on Frank Zappa's label. But it received little promotion and was a commercial disappointment. Artistically, it's a triumph. Perhaps too adventurously eclectic for the mainstream, the album is a joy to behold, bouncing boldly from rock to folk to bluegrass to sunshine pop to psychedelic influences. Henske demonstrates that she could belt in rock-blues style with the best of them on "Snowblind." "Lullabye" is exquisite, with baroque touches. Glorious harmonies run through "St. Nicholas Hall," soaring behind an astonishing Henske lead. Another immensely powerful vocal lifts "Rapture." There's a down-home, Dillards-like feel, given some trippy twists, in "Raider." Yester delivers a plaintive vocal on "Mrs. Connor." Then the couple lets their imaginations run wild on the closing track, "Farewell." Five instrumental demos are provided as bonuses, offering further insights into the true originality of this classic creation.
"BECOMING THE BEACH BOYS"
"Becoming The Beach Boys: The Complete Hite & Dorinda Morgan Sessions" is a a chunk of rock 'n' roll history that will fascinate the band's devoted fans, as well as studious music buffs. There are nine songs on this two-CD collection, spread over 63 takes, presenting rough demos, flubbed efforts, all the way through to the masterful master takes. More than 40 of these takes were previously unreleased. We also get to hear chatter leading into and out of takes. These were recorded in 1961 and 1962 in the home of producer Hite Morgan and his songwriter wife Dorinda. This was just before The Beach Boys signed with Capitol Records and broke through to major stardom. Mike Love, Brian Wilson, Carl Wilson, Dennis Wilson and Al Jardine ranged in age from 15 to 20. But, backed by the barest instrumentation, the magic of their harmonies was already evident. We can hear the blossoming of future hits like "Surfin'," "Surfin' Safari" and "Surfer Girl." There also lesser known numbers like "Lavender," which reflects Brian's fascination with vocal groups like The Four Preps and The Four Freshman. Brian pays tribute to his first girlfriend on "Judy." "Beach Boys Stomp" (aka "Karate) is a Carl Wilson instrumental. The Morgans' son Bruce wrote "Barbie" and "What Is a Young Girl Made Of?" Brian is joined by Carl, Al and the Wilsons' mom Audree on the former. Brian handles the vocal on the latter. Those two tunes were released as a 1962 single under the name Kenny & The Cadets. This Beach Boys collection provides remarkable insights into the foundations of one of rock's most influential bands.
AMY BLASCHKE - "BREAKING THE BLUES"
Originally from Seattle, now based in L.A., the singer-songwriter presents a set of enthralling, melancholic, melodic folk-rock songs. She sings convincingly, with intimacy and authenticity. There's a country lilt to wistfulness of "Park by the Zoo," "Across The Sky" and "Be The Love I Need." A gracefulness glides through "Timeless Groove." "Exploding Roses," with an ardent vocal, engaging piano lines, strong drumming and a breathtaking melody, stands out. The loveliness of "Peace Keeping" will stay with the listener. The title track and "Running My Heart to You," which have more of a rock edge, will grab you, as well. Blaschke definitely deserves your attention.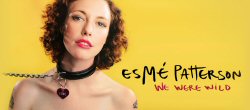 ESME PATTERSON - "WE WERE WILD"
Patterson delivers a dynamic set of appealing, uninhibited rock-folk. The Portland, Oregon-based singer-songwriter displays a spirited, pretty voice and a knack for creating engaging tunes and smart lyrics. It'll take but an instant before you're nodding your head and tapping your feet. And she gives you plenty to think about, as well. There's wit, whimsy, wonder and woe. Patterson can wrench your heart, take your breath away or immerse you in joyfully rocking sounds. And in whichever direction she takes you, you'll want to come back for more. Every song is absolutely first-rate, but among the most impressive are "Feel Right," "No River," "Francine," "Find It," "Yours and Mine" and the title track. Track this album down. Now.
JON BALKE - "WARP"
The Norwegian pianist/composer has always boldly carved out his own distinctive musical territory. He is known for his work with the Magnetic North Orchestra. And his new work, "Warp," is as intriguingly magnetic as it is challenging. His evocative compositions incorporate classical, world, electronica and jazz flavors. And then, underneath them, he stirs in a cornucopia of sounds - field recordings, vocals and his daughter Ellinor's spoken words. The results can be avant-garde or eerily beautiful. "Kantor" will haunt you. "Slow Spin" captivates. Balke's percussive playing brings a touch of tension to "Shibboleth." "This Is a Movie" is another compelling track. And there is, in fact, a very cinematic quality to this entire album. It will transport you to unexpected musical places. Each time you listen, you'll find subtle sounds you didn't notice at first, cleverly concealed, now adding new colors to the experience.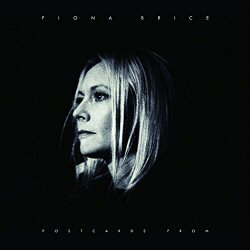 FIONA BRICE - "POSTCARDS FROM"
The classically trained composer/violinist has orchestrated arrangements for many notable artists, including Anna Calvi, Vashti Bunyan and Jarvis Cocker. Her violin has complemented the music of diverse performers, such as Kanye West, Beyonce, Gorillaz and Robbie Williams. Her debut solo album, "Postcards From" brings her fully into the spotlight and she does indeed shine. The album, created over a five-year period, offers 10 brilliant compositions, primarily named for the places in which they were born. They more closely reflect Brice's emotional state while she was there, rather than the individual city's characteristics. These pieces are classically oriented, but express pop and soundtrack sensibilities, too. Brice plays organ and piano, as well as violin. In the process, she conjures stunning, deeply moving musical moments. Among the vivid and poignant tracks are "Berlin," "Paris," "Tokyo," "Denton" and the lushly atmospheric "Glastonbury." A myriad of moods are captured over the course of the album. Brice inspires awe as we travel through her emotions… and our own.

BOOKS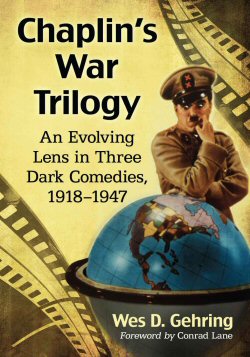 CHAPLIN'S WAR TRILOGY: AN EVOLVING LENS IN THREE DARK COMEDIES, 1918-1947
By Wes D. Gehring [McFarland, www.mcfarlandpub.com; 800-253-2187]
Author Gehring, who has penned many perceptive cinema tomes, presents a fascinating examination of the work of one of filmdom's true geniuses, Charlie Chaplin, focusing particularly on the dark comedy aspects. Gehring places Chaplin's creations in context, detailing the societal and artistic events swirling around him through these decades. The book's core most closely studies three war-related pictures. 1918's "Shoulder Arms" with its trench-based gags, cheers on the Allied forces, in a time when Chaplin was much involved with the war bond drive. This is one of Charlie's most effective uses of his iconic Tramp character. 1940's "The Great Dictator" is a masterpiece, delivering anti-war sentiments. In it, Chaplin plays two roles - the malevolent, mad Hitler-like fascist leader and a Jewish barber. As in "Shoulder," one inspired moment of hilarity follows another, but there's pathos underneath it all. 1947's "Monsieur Verdoux," accepted as a classic only long after its release, presents subtler humor as a man murders women for their money. The character sees his crimes as insignificant, when viewed in light of big businesses profiting from war. Even as Chaplin - writer, director and star- depicted the most beastly elements of man's nature, he made us laugh. Even in the most dire, doom-filled subjects, he found the funny. Soul-saving silliness could survive even in the face of death. He was a pioneer in many areas of movie-making, dark comedy prominent among them. Chaplin's stylistic approach influenced countless filmmakers, among them Stanley Kubrick, Orson Welles and Ingmar Bergman. After reading Gehring's fine book, you'll be eager to return to Chaplin's films, to reexamine them with a new understanding and appreciation. He makes us aware of the timelessness of both the inventive humor and the profound messages in Chaplin's masterfully made works.