DEJA RE-VU
Pop Culture Classics' Recommended CDs, DVDs and Books
By Paul Freeman


DVDs

"MAYA THE BEE MOVIE"
This warm-hearted film, with its gorgeous animation, is a delight for children and parents alike. It's the honey-sweet story of little bee Maya, who just can't play by the hive's isolationist rules. Though she's warned not to trust other insects, she befriends a violin-playing grasshopper, a dung beetle and a hornet. When Maya and her pals are accused of stealing the Royal Jelly, they have to prove their innocence by solving the mystery. The well-told story is merry and meaningful. Shout! Factory has made Maya available in 3D, blu-ray and DVD. Adorable extras include bloopers, an episode from the series, and an interview with Maya herself.
"THE ADVENTURES OF CHUCK & FRIENDS: DAY AT THE RACES"
Chuck and his buddies - Digger, Handy, Rowdy, Biggs, Boomer and Flip - are back for 10 fabulously fun adventures, as well as a bonus sing-along. Chuck may want to be a snazzier model, but we like him just the way he is. Who knew a dump truck could be so genial? Tots will love the appealing characters and the colorful, energetic computer-generated animation. Voice talent includes Lauren Holly ("Chicago Hope," "Dumb and Dumber," "Picket Fences").
"I AM STEVE MCQUEEN"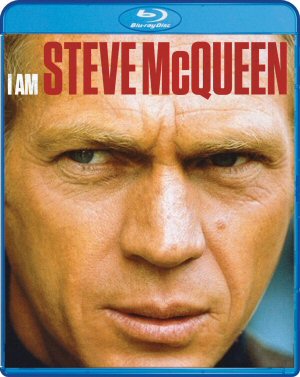 This documentary, released on Blu-Ray by Shout! Factory, is a fascinating look at McQueen, the king of cool. There are interviews with his intimates, including former wives Neile Adams McQueen and Ali McGraw, as well as his widow, model Barbara Minty McQueen. McQueen's son Chad and grandchildren offer fond recollections. Insights are also offered by Pierce Brosnan, Robert Vaughn, Gary Oldman, Norman Jewison and other Hollywood luminaries. There are also interview clips of the man himself, reflecting his no-nonsense, take-no-prisoners, chip-on-the-shoulder attitude. McQueen was a rebel, a bad boy, a hooligan, and one hell of a presence on screen, from TV's "Wanted: Dead or Alive" to the big screen's "Magnificent Seven," "Great Escape," "Sand Pebbles," "Le Mans," "Bullitt," "Thomas Crown Affair," "The Getaway" and "Papillon." His searing charisma has never diminished. Off-screen passions for race cars and motorcycles often translated into on-screen thrills. McQueen's real-life story is as exhilarating as any of his films.

"THE MYSTERY OF LORD LUCAN"
In 1974, an upper crust London family's nanny was savagely murdered. The prime suspect, John Bingham, the 7th Earl of Lucan, vanished. The mystery remained unsolved. This riveting two-part, true-life ITV drama is now available as a two-disc set from Acorn Media. The first disc tells, through flashbacks, of the ironically nicknamed aristocrat "Lucky" Lucan's collapsing marriage, his gambling addiction, the violent tragedy and the disappearance. Based on John Pearson's book, adapted by Oscar-nominated screenwriter Jeff Pope ("Philomena"), the story is told in mesmerizing fashion. The superb cast includes Rory Kinnear ("Skyfall," "The Imitation Game," "Penny Dreadful"), Catherine McCormack ("Braveheart"), Christopher Eccleston ("Doctor Who," "Shallow Grave"), Michael Gambon ("Harry Potter") and Paul Freeman ("Raiders of the Lost Ark"). The second disc presents a fictional trial of Lord Lucan, based on the evidence, research and forensics. The cast includes Anthony Head ("Buffy The Vampire Slayer"). After viewing these expertly crafted dramas, you'll want to hit the internet and learn even more about the perplexing case.

"EDDIE AND THE CRUISERS"/"EDDIE AND THE CRUISERS: EDDIE LIVES!"
This new Blu-Ray double feature gives us the full story of fictional rocker Eddie Wilson, whose car hurtled over a Jersey bridge in 1963. In the first film, released in 1983, rough-hewn Eddie (Michael Pare), who has melodies and rhythms rushing into his head, teams with college boy Frank Ridgeway (Tom Berenger) who has a knack for lyrics. Reaching the top of the charts, Eddie isn't satisfied and feels compelled to create a masterpiece, "A Season in Hell," the title take from poet Arthur Rimbaud. Eddie would rather be dead than conform to commercial formula. At the end, we're not sure. Is he dead? Were the master tapes destroyed? Doubts persist, as with Jim Morrison, a real-life rock enigma. The story takes melodramatic turns, but director Martin Davidson captures the raw energy of real rock music. That's ironic, as Pare is lip-synching. But the sound and the songs - though they seem more Springsteen-inspired than early 60s style - are fantastic. The material and performances come courtesy of John Cafferty and The Beaver Brown Band, with Southside Johnny Lyon as technical advisor and Kenny Vance as music supervisor. Pare and Berenger are magnetic as the creative odd couple. Strong support is delivered by Joe Pantoliano, Matthew Laurance, Helen Schneider (herself a rock artist), Ellen Barkin and John Stockwell. The surprisingly involving 1989 sequel, again starring Pare, finds the reclusive Eddie working as a construction worker in Montreal. The lure of music proves irresistible. Laurance returns as the former Cruiser bass player, now relegated to playing Holiday Inns. And Beaver Brown Band's Michael "Tunes" Antunes is back, utterly convincing as a Clarence Clemmons-like saxophonist who takes a tragic path. Watch for an appearance by Bo Diddley. In DTS-HD Master Audio 2.0, both movies sound electrifying.

"FROM A WHISPER TO A SCREAM"
Lethal injection is only the beginning. The execution of his niece [Martine Beswick] spurs Vincent Price into telling Susan Tyrell about the terrifying history of a small Tennessee town. The four dark tales and low-budget, but effective effects make for grisly, campy fun. Clu Gulager is wonderfully creepy as a sexually repressed fellow who gives his grown, invalid sister baths and fantasizes about a co-worker. Humiliation leads to a chain of violence. Terry Kiser ("Weekend at Bernie's") plays an inept con man who gets shot and floats into a nightmarish situation involving a voodoo priest [Harry Caesar]. It's the movie's most unnerving segment. A carnival freak show provides the chills in the next episode. The final tale, featuring Cameron Mitchell, takes place during the Civil War and introduces the hardened Union sarge to some disturbing waifs. Jeff Burr's sharp direction and an exceptional cast makes this well worth watching. Scream Factory's new Blu-Ray release includes commentary tracks, full length documentaries - one on teens (including Burr) making Super 8 films in Georgia in the 70s, the other on the making of "From A Whisper To A Scream."

"SUPERCAR" THE COMPLETE SERIES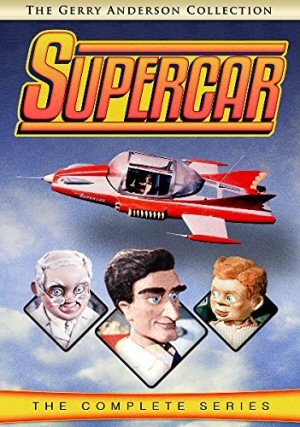 Timeless Media Group has made all 39 episodes of this classic, imaginative 1961-62 series available in this five-DVD set. Land, sea and air - Supercar is there! And a sensational vehicle it is. It's piloted by the daring Mike Mercury, who defends the good throughout the world, battling such villains as Masterspy. The memorable puppet characters also include MIke's little sidekick Jimmy, Mitch the chimp and scientists Rudolph Popkiss and Horatio Beaker. Via "Supermarionation," the fantasy transports viewers through incredible, futuristic adventures. Extras include an interview with the show's visionary creator, Gerry Anderson, an audio commentary with his wife Sylvia and a visit with Derek Meddings, whose special effects genius fueled the series.

"ESCAPE FROM NEW YORK"
It's the near future. Manhattan has been transformed into a maximum security prison. And Air Force One has crashed right into the middle of the resident crazies. Anti-hero Snake Plissken has 24 hours to save the President. It's amnesty if he succeeds. Death if he fails. John Carpenter's dystopian vision seems to have been somewhat influenced by George Miller's original "Mad Max." Carpenter's throbbing score for the film, heavy on percussion, organ and bass, boosts the undercurrent of tension. Kurt Russell, doing a spot-on Clint Eastwood voice, creates an icon in Snake Plissken. He has never been cooler. Terrific supporting performances are delivered by Isaac Hayes, Adrienne Barbeau (then Mrs. John Carpenter), Ernest Borgnine, Harry Dean Stanton, Season Hubley, Donald Pleasance and the great Lee Van Cleef. And Frank Doubleday's unhinged performance as the wild-haired Romero is classic. The new Blu-Ray Collector's Edition from Shout! Factory, looks and sounds terrific. The two-disc set is loaded with attention-worthy extras, including three informative commentary tracks - one with Carpenter and Russell, another with Barbeau and d.p. Dean Cundey, the third with Debra Hill and production designer Joe Alves. There's a glimpse into the 1981 film's special effects, a featurette, a deleted scene, and separate interviews with other contributors, including composer Alan Howarth, who discusses scoring the film.

"INVADERS FROM MARS"
Scream! Factory has given Tobe Hooper's colossally campy remake of the 1953 sci-fi classic a long overdue Blu-Ray release. The 1986 version is colorful and deliciously over the top, in terms of acting and effects. It resembles a 50s E.C. "Weird Fantasy" comic. The invasion of the monstrous Martians is told from a boy's point of view (played by Hunter Carson, whose mother Karen Black co-stars). The kid is not only one step ahead of his parents in recognizing the danger, but also advises the Marine commander. Hooper creates a fun, imaginative, scary romp here, unlike his better known films "Texas Chainsaw Massacre" and "Poltergeist." The cast also includes Timothy Bottoms, Laraine Newman, Bud Cort and Louise Fletcher. Extras include a wonderful featurette that includes interviews with Hooper, Carson and many of the effects artists. Great anecdotes and insights.

"A PLACE TO CALL HOME: SERIES ONE"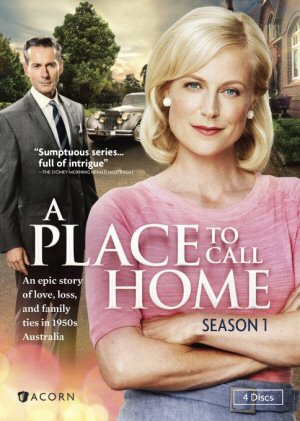 From the opening moments of the first episode of this Australian television drama, you'll be completely engaged. "A Place To Call Home," set in picturesque rural New South Wales, during the 1950s, presents a compelling cast of characters, played to perfection by a highly skilled ensemble. The plucky protagonist, widowed nurse Sarah Adams (Marta Dusseldorp) possesses a pure soul and an indomitable spirit that makes men melt and women warm to her… exempt for those who are outraged by her honesty and unshakeable sense of independence. Having withstood Nazi horrors during WWII, Sarah doesn't crumble in the face of pressure or injustice. Her sincerity, kindness and integrity prevail. One of the men who fall under her spell is a steadfast doctor (Craig Hall), who's ruggedly handsome and a recovering alcoholic. There's also a dapper patrician widower (Brett Climo). Unfortunately, his hoity-toity mother (Noni Hazelhurst) is determined to keep Sarah, who's privy to a family secret, out of their lives. Mumsy has enough to worry about, with Australian society's changing climate, a closeted gay grandson (David Berry), his naive wife (Arianwen Parkes-Lockwood) and a granddaughter (Abby Earl) in love with the hunky immigrant (Aldo Mignone) who tends the stables. The Acorn four-disc set will leave you craving more stories of love and loss involving these enthralling characters.

"MURDOCH MYSTERIES: THE MOVIES"
Set in Toronto in the 1880s, this smart, distinctive detective series quickly becomes addictive. These three 90-minute Canadian TV movies, based on Maureen Jennings' novels, are filled with mystery, suspense and compelling characters on both sides of the law. Work is all police detective William Murdoch (Peter Outerbridge) has. The sensitive, empathetic Irish Catholic still pines for his tragically deceased fiancee. In the first film, he teams with the city's first female coroner (Keeley Hawes), who revives his sense of romance. This tale involves a young woman found naked and dead on a cobblestone street; the second tells of a young policeman's apparent suicide; the third embroils our hero in a case of abortion, blackmail and homocide. The resolute Murdoch inevitably clashes with this superior on the force, Inspector Brackenreid (Colm Meaney). Outerbridge, Hawes and Meaney are all immensely appealing. Guest stars are equally good, especially Flora Montgomery as a prostitute possibly connected with a series of murders. The show's period sets and costumes are as impressive as the performances.

STEVE VAI - "STILLNESS IN MOTION: VAI LIVE IN L.A."
This two-DVD set from Sony Legacy (also offered as a double-CD package) was recorded at Club Nokia in 2012, during Vai's worldwide "Story of Light" tour. It offers irrefutable evidence of Vai's electric guitar virtuosity. Backed by a ferociously rocking band, Vai dazzles on each and every one of the tracks. Imaginative direction captures the excitement and gives the viewers close-up shots of Vai's fret wizardry. VaI's resume includes stints with Frank Zappa, David Lee Roth and Whitesnake. He has forged his own style, bursting with variety and verve. He plays not only with speed and power, but a storm of emotion. The set opens with a recent number, "Racing The World," which revs things up. Other highlights include "Whispering A Prayer" and "John The Revelator" with a powerhouse performance from guest vocalist Beverly McClellan.

CDs



OLIVIA CHANEY - "THE LONGEST RIVER"
Whether on covers, traditional numbers or her own beautiful compositions, such as "The King's Horses" and "Swimming in the Longest River," London-based folk artist Chaney is moving and persuasive, her voice gliding, pure and crystalline. She plays guitars, dobro, glass harmonica, harmonium and keyboards. She builds on a folk foundation, adding pop and jazz flavors. Her intelligent, sincere, lovely music is extraordinarily enchanting. Other highlights include "False Bride," "Waxwing" and "Holiday." This is an immensely winning debut album.

THE SUSAN KREBS CHAMBER BAND - "SIMPLE GIFTS"
Blending jazz and chamber music turns out to be a brilliant notion. Krebs' marvelous voice is embraced by piano, woodwinds, violin, viola and percussion. The ambiance is intimate and inviting. Each of the eight tracks is a gem. Among the charmers are "Abbey Lincoln's "Throw It Away," "So Many Stars," penned by Alan & Marilyn Bergman and Sergio Mendes, as well as Johnny Mercer's "Once Upon a Summertime." This album is a gift to be cherished.

BOB GINGERY - "TRAVELER"
Gingery, a gifted bassist, joined by bandmates - Jon Irabagon on sax, Mike Baggetta on guitar and Mark Ferber on drums - makes a striking debut, exuding a sense of freedom, exploring interesting time signatures, while establishing engaging melodies and harmonies. The strong original material quickly captures the imagination. Outstanding tracks include "Second Nature," "Boot Hill" and "Past Lives." Originally from the Bay Area, now based in New York, Gingery, with "the Traveler" album, takes a big step towards carving out his own musical territory.

"KATHRYN CALDER"
Neko Case isn't the only wondrous vocalist to emerge from Vancouver's The New Pornographers. Kathryn Calder enchants on this sterling self-titled album, her third solo work. She pours her innermost thoughts and emotions into these captivating songs. Throbbing rhythms energize "Take A Little Time" and "My Armour." Gentleness makes the eloquent "Song in Cm," "Arm in Arm" and "Remembering" memorable. Her voice, soft and sweet, enhances the delicacy of her elegantly crafted compositions. You'll feel privileged to share in Calder's intimacy and introspection.

MICHAEL DES BARRES - "THE KEY TO THE UNIVERSE"
Now in his 60s, Michael Des Barres' voice can still soar over driving hard rock sounds, just as it did in his Silverhead and Power Station days. The sizzlers include "I Can't Get You Off My Mind," "Maybe Means Nothing To Me" and "Liberty Train." He wails with abandon. He can effectively pull off a power ballad, such as "Roomful of Angels" or "It's Just A Dream." On the closer, "Supernatural Lovers," an insistent funk feel backs Des Barres' recitation of lines like "guilty of love, I stand accused." "Yesterday's Casanova" is a great look back at bygone glories. With this potent album, the actor/singer proves he's still got plenty of punch.

'DION - RECORDED LIVE AT THE BITTER END, LIVE AUGUST 1971"


Dion DiMucci made his mark with 50s Doo-Wop classics like "A Teenager In Love" and early 60s rock classics such as "Runaround Sue," "The Wanderer" and "Ruby Baby." By 1971, Dion had evolved into an acoustic folk-rock-blues-jazz approach in the Tim Hardin vein. It worked beautifully for him. That's clear from this remarkable live set at New York's Bitter End club. With his blues runs and fingerpicking providing all the instrumentation he needs, Dion's incredibly soulful and expressive voice interprets songs penned by Leonard Cohen, Bob Dylan, Chuck Berry and Sonny Boy Williamson, as well as performing a tremendously poignant rendition of his smash "Abraham, Martin and John" (which was written by Dick Holler). Stir in some Dion originals, such as the uplifting "Brand New Morning," as well as some of his Top 10 tunes, and you've got an unforgettable set. Dion is a timeless titan. Thanks to Omnivore Recordings for giving us this rare musical treasure.

DWIGHT YOAKUM - "SECOND HAND HEART"
Yoakum returns with more of a rock, reverb-infused sound on this new album, one of his best in years. Hooky tunes such as "In Another World" and "She" have a Traveling Wilburys-like flourish. The Everly Brothers could have used songs like "Dreams of Clay" and the title track. Numbers like "Liar" and "Man of Constant Sorrow" are reminiscent of early Beatles covers of Carl Perkins. There are still hints of Yoakum's Bakersfield/Buck Owens roots on numbers like "Off Your Mind" and "The Big Time." He closes the album with the soaring, beautiful "V's of Birds." It's a dynamic set from Yoakum, whose vocals are as penetrating as ever. Country-rock at its finest.

"GUITAR HEROES"
On July 12, 2013, four guitar legends teamed for an unforgettable performance. The thrilling set can now be enjoyed via this new CD release. This fab four of Telecaster magic - James Burton (one of the founding fathers of rock 'n' roll guitar), Albert Lee, Amos Garrett and David Wilcox - is obviously having a great time. And listeners will, too. The opener is the rollicking "That's All Right (Mama)," appropriate, because Burton played for years with both Ricky Nelson and Elvis, who both did unforgettable versions of the Arthur "Big Boy" Crudup song. Other rockin' classics include "Susie Q," (Burton played the famed riff on the Dale Hawkins original), "Flip, Flop, Fly" and Tony Joe White's "Polk Salad Annie.' "You're The One" and Ray Charles' "Leave My Woman Alone" take a bluesier direction. The guitarists' country flavor comes to forefront on "Country Boy" (which was co-written by Albert Lee). "Comin' Home Baby" is an arresting instrumental. And there's an affecting cover of Santo & Johnny's "Sleep Walk." Jimmy Seals' "Only The Young" is another beauty. Wilcox's tune "Bad Apple" fits right into this memorable collection. The album includes interviews with all four players and that's a tremendous bonus treat. This album is rockabilly paradise!

EYAL VILNER BIG BAND - "ALMOST SUNRISE"
On his second album, Vilner, the superb Israeli-born composer/arranger/saxophonist is bolstered by a bigger big band. The results are exhilarating fun. Six of the 13 tracks feature vocals. And Charenee Wade, Nadia Washington and Robert Turner are top-notch on numbers like the Billie Holiday classic "Lush Life" (a knockout performance by Wade) and "Centerpiece." Other high points include Duke Ellington's "It Don't Mean A Thing," the Nat King Cole/Irving Mills finger-poppin' pleasure "Straighten Up and Fly Right," Benny Golson's "Stablemates," Clark Terry's "Tee Pee Time" and Vilner's own gorgeous "Almost Sunrise" and his scampering "The Rabbit." Many of the instrumentalists, including Vilner himself, deliver vivid solos. This album is a wonderful reminder of what was so magical about the swing era.

BETH HART - "BETTER THAN HOME"


With this superlative blues/soul/rock album, Hart displays heart aplenty. Personal and powerful, these songs reach out from the darkness and rise up, defiantly resilient, surging and uplifting. Her lyrics are unrelentingly honest, her melodies heart-rending. And there's genuine passion in every note she sings. Several of these numbers, such as "As Long As I Have A Song." "Mechanical Heart" and "We're Still Living in the City" deserve to attain the status of pop standards. Hart has climbed to new peaks as both singer and songwriter. "Better Than Home" reflects a great artist baring her soul. Touching and tender. Tough and true. Profoundly moving.

ICP ORCHESTRA - "EAST OF THE SUN"
The new studio album from Amsterdam-based ICP (Instant Composers Pool) is inventive and invigorating. Their legendary drummer Han Bennick helps fuel this rambunctious musical journey. Co-founder/pianist Misha Mengelberg wasn't available, due to illness, but gifted guest Guus Janseen fills in admirably. Horns and strings mesh in marvelous style, bringing an original perspective to every tune. There's a sense of fun throughout. The title track becomes a wild romp that's irresistible.

WILLA MAMET & PAUL MILLER - "LET SOMEBODY LOVE YOU"
This is Americana music, unadorned and undeniably beautiful. Vocalist Willa Mamet, originally from Vermont, now based in Oakland, and acoustic guitarist/harmony singer Paul Miller, still a Green Mountain State resident, team to create gently captivating music. Mamet's vocals are pure, persuasive and pleasing. The duo chose their material well. Among the beauties are Gillian Welch's "Wichita," Joni Mitchell's "River," Richard Thompson's "Dimming of the Day"and Paul Simon's "American Tune." Miller does a fine job, singing lead on Jim Lauderdale's "The King of Broken Hearts." Mamet's rendition of The Eagles' "Desperado" is a stunner. This tuneful twosome shows that no frills are needed to enthrall listeners.

TOOTS LORRAINE - "MAKE IT EASY"
Toots Lorraine knows how to belt the blues! She's got a hot band, including guitarist Chad Mo. Kid Andersen guests on guitar, vocal and piano. The album was recorded at his California studio. But it's Lorraine herself who powers this record - emotive, fiery, yet polished. She works wonders with tunes like Howlin' Wolf's "Built for Comfort," Big Joe Turner's "Low Down Dog" and Big Mama Thornton's "Let Your Tears Fall Baby." "Wrong Side of Love" is another one that will rivet you. Her originals are just as spirited as the covers.

"BILLIE HOLIDAY: THE CENTENNIAL COLLECTION"


The 100th anniversary of Billie Holiday's birth is definitely cause for celebration. The focus here on this 20-track Sony Legacy release is on her prime years, mid-1930s through mid-40s. This draws not only from her Columbia recordings, but also from labels like OKeh and Brunswick. Holiday's recordings have influenced pop, R&B and jazz vocals ever since. Her intuitive phrasing and stylistic freedom, drenched in heart-wrenching emotion, are just as moving and sigh-inducing today as they were 75 years ago. Every performance on this album is a finely etched treasure. The classic Holiday performances include "Summertime," "You Go To My Head," "God Bless The Child," "Gloomy Sunday," "All of Me," "Strange Fruit" (the 1939 single version) and "Lover Man." The sound is alive with love, aching, yearning, desire, pain. And this is as good a one-disc Holiday set as you're going to find.

KERI JOHNSRUD - "THIS SIDE OF MORNING"
Keri Johnsrud demonstrates an extraordinarily pretty and evocative voice. Each delivery is spot-on. Just an importantly, on this album, she displays a rare songwriting gift. She has co-written these 10 exquisite numbers with pianist Kevin Bales. Though some of the sounds are sweetly sorrowful, hope shines through. Among the string of jazz-pop pearls here are "When Morning Dawns," "A Thousand Tears," "Your Way" and "Little Dream." Each number is distinctly fetching, but offers rhythmic, harmonic, dynamic, sonic or melodic surprise. Backed by an excellent, subtly sensuous band, Johnsrud's sound is fresh and freeing.

ALISON FAITH LEVY - "THE START OF THINGS"
The kindie queen, beloved for her recordings with The Sippy Cups, is back with another heaping helping of pop positivity. Kids will welcome the encouragement these songs offer and warm to the idea that there is a power in being themselves. "Are You Happy?" exhorts them to let their feelings out. Other catchy ditties include "Pull Your Weeds," "The Froggy Dance," "If You Want to Sing Out, Sing Out," "T.L.C." and "Rainbow Tunnel." Levy is also a skilled storyteller, as in "Ballad of Boo Ghosty." The sounds are instantly appealing, exuding influences like girl groups, Carole King and even Broadway.

GHOST TOWN BLUES BAND - "HARD ROAD TO HOE"
The Memphis septet knows how to stir up excitement! They meld blues, rock and country in their own unique way. Whatever the mood, whatever the tempo, the songs grab the listeners' minds and hearts and won't let go. The recipe includes grit, a sense of fun and unwavering authenticity. Among the memorable cuts are the rollicking "Big Shirley," the horn-heated "Hate To See Her Go" and the mournful "Road Still Drives The Same" with its tearful slide guitar. Songwriter/vocalist/guitarist Matt Isbell (whose company makes some ultra-cool cigar box guitars) leads the charge throughout, but the whole group is right in step. Their's may be a hard road to hoe, but Ghost Town Blues Band's path is paved with righteous sounds.

LARRY CORYELL - "HEAVY FEEL"
This Coryell album was recorded in one day. And the resulting sounds deserve to be heard forever. Coryell can coax an amazing array of sounds, emotions and expressions from his electric guitar. It's eclectic electric. His technique is awe-inspiring. But it is indeed, his fluid feel that makes the music glow. He's adeptly aided by three top-notch players - bassist Matt Montgomery, drummer Mike Hughes and saxophonist George Brooks. "Ghost Note" will truly haunt you, as will the wistful "River Crossing."Coryell goes heavier on the effects-enhanced title track. "The Way It Was" is a gently breeze. "Footpath to Oasis" takes a more exotic detour and it's beguiling. A master improviser, Coryell composes rhythmic, melodic, groove-enhanced songs that will get inside your head. When it comes to jazz-rock guitar, Coryell continues to be the man.

"THE COMPLETE TONY BENNETT/BILL EVANS RECORDINGS
Concord/Fantasy has just released "The Complete Tony Bennett/Bill Evans Recordings" on vinyl, bringing a renewed warmth and nostalgia to this classic collection. These two legends recorded two albums, 1975's "The Tony Bennett/Bill Evans Album" and 1976's "Together Again." Here they're combined with outtakes and alternate takes, making up a four-LP box set. There's a wonderfully casual air as these two masters collaborate. And some of their verbal interplay is captured. Evans' sensitive touch at the piano brings out some of Bennett's most moving singing ever. Cole Porter's "Dream Dancing," a bonus track from the second album, is one of the many gems. Other memorable tracks include "Young and "Foolish," "The Days of Wine and Roses" and "Some Other Time." Great song, great artists - what more do you need?

BUFFY ST. MARIE - "POWER IN THE BLOOD"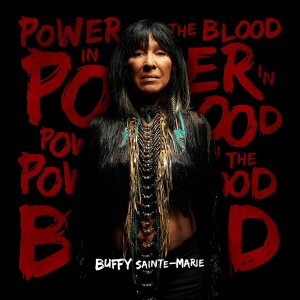 This distinctive singer-songwriter/activist has been making records for over 50 years. In her 70s, she still has that intensely affecting fast vibrato and that fearless pursuit of justice. On the title track, written by British band Alabama 3, St. Marie angrily laments the ills and inequities in our modern society. Her own "Generation" also dives into societal/political issues. Global oneness is touted in her "We Are Circling." Her Native American roots are honored in "Ke Sakihitin Awasis (I Love You Baby)." "Orion" radiates a celestial beauty. St. Marie rediscovers two of her classic tunes, "It's The Way" (and there's a righteous, defiant individuality proclaimed in that one) and "Not The Lovin' Kind," and they still have an emotional impact. She brings the whole album a contemporary edge and it never seems forced. Her music, as always, is honest, thought-provoking and inspirational. Having emerged from the 60s folk scene, she respects traditions, but boldly embraces unconventional rock influences. Over the years, St. Marie has written such diverse songs as "Up Where We Belong," "Until It's Time For You To Go" and "Universal Soldier.'" Her studio albums have been few and far between in recent decades. Welcome back to one of our most important artists.

ROOMFUL OF TEETH - "RENDER"
Vocalizing has never seemed more astonishing. Roomful of Teeth's eponymous 2012 debut album not only won a Grammy for Best Chamber Music/Small Ensemble Performance, but also earned a Pulitzer Prize for band member Caroline Shaw's composition "Partita for 8 Voices." "Render," the group's second album, is equally thrilling. Another avant-garde exploration of a cappella possibilities, it utilizes a wide array of vocal techniques, including throat singing, yodeling, whistling and chanting. Breath can become a percussive force. The classically-trained, Massachusetts-based ensemble takes choral music to another level. Its musical archeological digs can unearth sounds that feel futuristic. Listeners will dig the rising sounds, which glide from gorgeous and joyous to eerie and other-worldly. Without words, the final track, "The Ascendant: Surviving Death," speaks ominous and uplifting volumes. "Render" will make your jaw drop, your mind expand and your ears perk up ecstatically.

JAMIE LIN WILSON - "HOLIDAYS & WEDDING RINGS"
Jamie Lin Wilson built a reputation as a superlative singer, backing Texas artists like Robert Earl Keen and being part of the female quartet The Trishas. Her debut solo album shows she's ready for stardom. It's pure pleasure to experience her voice. A skilled songwriter, she conveys the power of passion and the full consequences of love undone. It's an honest portrayal of life's highs and lows. The hard-to-forget country tunes here include "Just Like A Heartache," "Roses By The Dozen," "Here Tonight" and "Whispers On My Skin." "You Left My Chair" is a sad, wistful reminiscence. On "Just Some Things," about two unfaithful lovers, she duets with the song's co-writer, Wade Bowen. Winning melodies and perceptive lyrics, channeled through Wilson's appealing voice, make this album well worth seeking out.

MARTIN GORE - "MG"
Depeche Mode's inventive songwriter has released an intriguing new instrumental album. He wanders through an amazing assortment of synth sounds, often sounding like he's immersed in a sci-fi adventure. There are 16 electronic explorations here. Each immediately imprints its own unique identify. The tasty tidbits will tickle the listeners' imaginations. Freed from any pop band constraints, Gore has fashioned an album that cultivates many moods and holds a compulsive allure. Climb aboard his way-out-there vehicle and enjoy the ride!

CARLY SIMON - "THE BEDROOM TAPES - SPECIAL EDITION"


Simon's songs on this album, recorded in her Martha's Vineyard home, are deeply personal and immensely impactful. The brand new special edition re-release of this beautiful album (first issued in 2000) includes two bonus tracks - "Grandmother's House" and "When Manhattan Was A Maiden." The original release marked her writing and recording homecoming, following her battle with breast cancer. It was a triumphant return. Her thoughtful folk-rock-pop is in fine form. Among the divinely crafted and sung songs are "So Many Stars," "Scar," "I Forget" and "Whatever Became of Her." Simon's homage to Gershwin, "In Honor of You (George)," marks the first time the Gershwin estate has permitted his name to be used as a co-writer. He's in good company here. Simon's son Ben Taylor contributed background vocals on the album. And the great drummer Steve Gadd lends his talents, as well. Fifteen years after its initial release, "The Bedroom Tapes" remains a remarkably intimate, timeless, profoundly touching work. The album can be purchased through Simon's website, www.carlysimon.com.

OTIS TAYLOR - "HEY JOE OPUS RED MEAT"
Time to get down and dirty. Otis Taylor's blues is the real deal. At times, it's the surreal deal. His music goes one step beyond. It can be daring, atmospheric. He takes tradition and expands it, carrying it over the rock horizon. The Colorado artist once jammed with Jimi Hendrix. That made such a lasting impression, he's included "Hey Joe" on this new album. Twice. Whether using his wonderfully weathered, earnest voice or relying on eloquent guitar lines to express everything, Taylor casts a powerful spell. Top tracks include "Sunday Morning," "The Heart Is a Muscle (Used For The Blues)," "Peggy Lee" and the evocative "They Wore Blue." The cornet that steals into "Cold and Midnight" will send chills up your spine. Guests on the album include Warren Haynes and Langhorne Slim. This is a meaty album, indeed.

"JOHN MAYALL'S BLUESBREAKERS: LIVE 1967"
A Dutch fan captured these performances on a one-channel, reel-to-reel recorder. And that's fine. Because Mayall's 1967 Bluesbreakers' musical grit, grime and nastiness requires no fancy technology. Just close your eyes and picture yourself in some dingy, smoky London venue, bobbing your head to the urgent sounds of Peter Green's guitar, Mick Fleetwood's drumming and John McVie's bass. Harmonica master Mayall sure knows how to put together a band for the ages. They raise the temperature to boiling with T-Bone Walker's "Stormy Monday," Willie Dixon's "I Can't Quit You Baby," Otis Rush's "All Your Love," plus "Have You Ever Loved A Woman," notably recorded by Freddie King and Eric Clapton. The Bluesbreakers do right by another King classic, "San-Ho-Zay." Green's guitar really sizzles on "Looking Back." Mayall and his Bluesbreakers influenced countless rock bands, from their own time, right through today. This music will still be relevant and riveting years from now.

KEITH JARRETT - "CREATION," "BARBER/BARTOK/JARRETT"
ECM marks Keith Jarrett's 70th birthday with two simultaneous album releases. "Creation" is the innovative pianist/composer's first new solo recording in four years. This draws from six solo concerts, with Jarrett meticulously assembling segments of improvised compositions into cohesive, dramatic form. Pure genius. On the second album, classical in nature, Jarrett skillfully puts his own stamp on the jazz-friendly works of Bela Bartok and Samuel Barber. Swelling in support on these live recordings are Rundfunk-Sinfonieorchester Saarbrucken for Barber and New Japan Philharmonic Orchestra for the Bartok. The Tokyo encore is Jarrett's own phenomenal, improvised "Nothing But a Dream." It's ravishing. It's Jarrett's birthday and the gift is ours to treasure.

JEFF BECK - "PERFORMING THIS WEEK…LIVE AT RONNIE SCOTT'S" - DELUXE EDITION"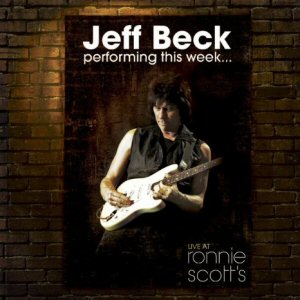 Beck has always been a whirlwind on guitar. He takes the listener on daring adventures. And he's at the height of his powers in these 2007 performances at Ronnie Scott's famed club in London. Eagle Rock Entertainment has just made a special edition available, which gives fans a far more complete experience of the historical shows. You can choose digital audio or a two-CD set. A 3-LP edition will also be available for vinyl buffs. The material spans Beck's hits and features guest appearances by Joss Stone (who scores on a rendition of "People Get Ready"), Eric Clapton, Imogen Heap (on the exquisite "Blanket" and a surging rendition of "Rolllin' and Tumblin'") and Big Town Playboys. The interplay between Clapton and Beck, both former Yardbirds, is spellbinding. On the Stevie Wonder tune "Cause We've Ended As Lovers," Beck allows jazzy and bluesy runs to flow. "Stratus" gives Beck an opportunity to shred. He pierces the stratosphere on "Big Block." "Blast From The East" gives audiences a big bang. There's a reggae energy to "Behind The Veil." "Angels (Footsteps)" ascends ethereally. In addition to his own compositions, Beck offers powerful interpretations of Jimmy Page, John McLaughlin, Billy Cobham and Jan Hammer tunes, as well as a reflective take on Lennon-McCartney's "A Day in the Life." With Big Town Playboys, Beck brings his own electricity to such familiar rockabilly numbers as "Train Kept A' Rollin", "My Baby Left Me" and "Matchbox." On every track, explosive and innovative sounds of Beck's wailing guitar reach out to you, luring you in. His playing can be nuanced, as well as explosive. It's live… and oh, so alive! You'll feel like you're right there, in the front row of Ronnie Scott's, soaking up every second of his stringed sorcery.

PAT BENATAR & NEIL GIRALDO - "35TH ANNIVERSARY TOUR"
From "Shadows of the Night," the opening track of this 35th anniversary concert package vocalist extraordinaire Benatar and guitar wizard Giraldo take flight. They complement one another perfectly. Another highlight is a live version of "Promises in the Dark," their first co-write and a song that originally leapt out of their 1981 "Precious Time" album. Other irresistible tracks include "All Fired Up," "Sex as a Weapon," "Hell Is For Children" and the anthemic "We Belong." Disc 2 begins with a fierce rendition of The Rascals' classic "You Better Run." It builds from there with "Hit Me With Your Best Shot." and "Love Is A Battlefield," leading to a climactic "Heartbreaker." All 14 songs are also included on the well-shot, excitement-packed DVD that's part of the package. Through the entire concert, the duo and their rock-solid band sound as young and vibrant as ever.

"THE KINGBEES"
Thirty-five years after its initial release. The Kingbees' debut album sounds as fresh and exciting as ever. In the 80s, when pop music was mired in a fog of over-production, the trio sprang forth with raw, righteous rockabilly. It was fueled by the kind of energy that was born in the mid-fifties with Elvis, The Crickets and Carl Perkins and faded out after the early British Invasion. But frontman/guitarist Jamie James, bassist Michael Rummans and drummer Rex Roberts found the fire and deliver some scorching sounds. Their unpretentious original numbers seem like they were uncovered from a bygone era. Top tunes include "My Mistake" (which earned attention as a single), "Ting-A-Ling" and "Follow Your Heart." In addition to the original album, the Omnivore Recordings reissue includes the band's original five-song demo and three live songs - "Bo Diddley," Eddie Cochran's "Something Else," and "Not Fade Away," made famous by Buddy Holly and, later the Stones.

AMY BLACK - "THE MUSCLE SHOALS SESSIONS"
Some amazing sounds have emanated from Muscle Shoals, Alabama over the years. And Amy Black has now created a dozen more reasons to cherish the musically ripe region. Having already recorded an EP there, she returns for a full album of soulful, gospelish, urgent numbers. With Ann and Regina McCrary testifying in harmony behind her, Black serves up delectable versions of classics like Sam Cooke's "Bring It On Home To Me" and the traditional "You Gotta Move." Black brings her own burning authenticity to Mel & Tim's, "Starting All Over Again" and Dylan's "Gotta Serve Somebody." Other highlights include Black's own undulating "Get To Me" and the scorching "Woman on Fire." It's a powerhouse album from start to finish.

THE SKYLARKS
The L.A. Americana band brings listeners 10 instantly engaging tunes. Their new eponymous album offers such winners as "Our Own Enemy," "Almost Like A Breeze," "Sheer Bliss For Me" and "No One Else But Me." Lead singer/acoustic guitarist/songwriter Sam Mellon and his skilled, cohesive bandmates have already garnered radio airplay, as well as placements in TV shows and commercials. With winsome harmonies, touches of pretty pedal steel and an unassuming charm, The Skylarks display the kind of crossover appeal stirred up by 70s California country-rock groups like the early Eagles, Rick Nelson's Stone Canyon Band and Poco.

BOOKS



BORN WITH TEETH
By Kate Mulgrew [Little, Brown and Company]


Throughout her acting, Kate Mulgrew has displayed a rare skill, intelligence and honesty, as well as a pure passion for her craft. Those qualities translate into her prose, which makes for an exceptionally compelling memoir. She tells beguiling tales about her career, including studies with Stella Adler, stage work, the soap "Ryan's Hope," the "Mrs. Columbo" series and her iconic role as the first female starship commander, Captain Kathryn Janeway, in "Star Trek: Voyager." But even more fascinating is Mulgrew's candid account of her personal life - growing up in a colorful Irish family, her romances and parenting. As a young woman, she gave up a newborn daughter for adoption. The ongoing guilt she battles, the search to find the girl, and the ultimate reunion, prove particularly poignant. "Born With Teeth," penned with bite, as well as plenty of heart, allows the reader to enjoy a rich self-portrait of a woman of great distinction and determination.

LOUIS ARMSTRONG: THE SOUNDTRACK OF THE AMERICAN EXPERIENCE"
By David Stricklin [Rowman and Littlefield]
This outstanding Satchmo biography, now available in paperback, makes clear how this dynamic musician both reflected and impacted the society around him. He rose from the nation's mire of prejudice and, through his talent and personality, became globally embraced. He was truly an ambassador of good will. A trumpeter, bandleader and charismatic entertainer was a great musical innovator (particularly during the early portion of his career), who had a massive, widespread influence, extending far beyond the jazz world. He spent his life breaking down barriers, musical and otherwise. He poured every ounce of his soul into his horn. With a big, booming, raspy voice, warm eyes and spectacular smile, brought joy to audiences for decades. Stricklin's book gives us a detailed view of the man, his music and his times.

"ONE LUCKY BASTARD: TALES FROM TINSELTOWN"
By Roger Moore [Rowman & Littlefield Publishers, Inc.]


He's James Bond, Simon Templar and Beau Maverick. Roger Moore is also a world-class raconteur. And his urbane charm, wit and style make every page of this book a delight. In this highly entertaining collection of memories, Moore recounts random stories from throughout his career, from the early days of television, through his international film stardom. He relates eventful episodes involving co-workers and friends. Also included are legendary tales he has heard over the years. On occasion, they're touching, as in Moore's fond stories of Sir John Mills and director Michael Winner. Other friends 007 could count on for stellar companionship included David Niven, Jack Hawkins and Gregory Peck. Often the tales are quite ribald. These scintillating scenarios feature such colorful characters as Tallulah Bankhead, Tony Curtis, Lana Turner, Liberace, Errol Flynn, Joan Collins and dozens of other stars. His Ribald tidbits abound. The quoted expletives (not deleted) might seem shocking, coming from a Saint. But Readers will consider themselves lucky to have the opportunity to share in Moore's marvelous anecdotes. The more Moore, the merrier!

DARK SPARKLER
By Amber Tamblyn


Too often glitter leads to grief. "Dark Sparkler" tells of 25 actresses who fiercely fought for fame, then fell victim to its shadowy underbelly. Suicide, murder, madness and overdoses - accidental and otherwise - are only a few of the dangers that lurk in the wake of prominence. Teased by the allure of immeasurable love, these women were disintegrated by a cold, hard machine. The women were devoured - alive and then dead - by an insatiable paparazzi and public. Used, abused, discarded. Flames extinguished far too soon. Among those who are revived, each in a uniquely intriguing poem, are Marilyn Monroe, Jayne Mansfield, Frances Farmer, Brittany Murphy, Thelma Todd, Sharon Tate and Jean Harlow. Lesser lights, those who couldn't quite reach… or hold onto Tinseltown's teat, would-be goddesses, such as Barbara La Marr and Peg Entwistle, also merit memorialization. And there are children robbed of childhood - Anissa Jones, Dana Plato, Bridgette Andersen. A sensitive and intelligent actor ("Joan of Arcadia," "House"), Tamblyn writes with affection, anger and understanding, as well as a rare elegance and eloquence. Her sad, beautiful, disturbing poems, emotion-packed and thought-provoking, stark, sensual, resonating with tragic truths, will haunt you. Tamblyn's piercing lines draw you in, tantalizing, titillating, fascinating. Then other carefully strung words will make you cringe, turn away in horror, guilt, shame. Stanzas will spur your compassion, will tear your heart apart, will give you deep new perspectives on Hollywood, on celebrity, on the hungers and hurts. Striking artwork by such notables as David Lynch, Marilyn Manson and the poet's father, Russ Tamblyn, creatively enhance the mood. And as Diane di Prima's spot-on foreword suggests, after reading "Dark Sparkler," you'll want to run to your favorite search engine, yearning to learn more about the lesser known names, each with her own spellbinding, cautionary tale. Then you'll run back to study Tamblyn's vibrant verses again, seeking to expand on the profound insights. Her dark verses, melancholic, mournful, meditative pay homage to these poor lost souls… while reminding us of our complicity in their tragedies.