DEJA RE-VU
Pop Culture Classics' Recommended CDs, DVDs and Books
By Paul Freeman


DVDs


"ENOUGH ALREADY!"
This enchanting, award-winning, animated musical story, based on a classic folk tale, opens with the Pirkei Avot quote, "Who is rich? Those who are happy with what they have." A farmer and his family were content living in their overcrowded house. But entreaties from his children and advice from a wise village elder, the Rebbe, lead to grander expectations. Is an influx of animals - goat, sheep, rooster, cow, chicken - into the home a solution? How much is enough? The kids begin to realize that maybe they didn't have it so bad at the outset. It's amusing, warm and meaningful. Clever songs and klezmer score enliven the proceedings. The lesson learned is - be grateful for what you have. The whole family will enjoy this SISU Home Entertainment release.
"THE BAT"
Film Detective has just released a high-definition transfer of the 1959 movie. That crispness heightens the chill factor of this thriller, which stars Vincent Price as a country doctor and Agnes Moorehead as a mystery writer. The shadowy killer known as The Bat uses steel-claw gloves to slash the throats of his helpless female victims. The flick offers scares aplenty. Watch for Little Rascal Darla Hood, all grown up, meeting a nasty end. The movie's jazz theme was performed by swing star Alvino Rey. It adds up to low-.viewer's appreciation of this powerful performer.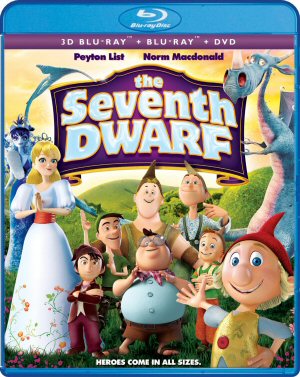 "THE SEVENTH DWARF"
This is a witty and wonderful computer-animated movie, rated PG, that will delight children and please parents, as well. Our charming protagonists are Princess Rose (better known as Sleeping Beauty) and Jack, the kitchen boy who's smitten with her. After young dwarf Bobo accidentally precipitates a disaster, courtesy of a cursed needle, he and the other six inept, but well-meaning diminutive ones set out to save our heroes from the villainous Dellamorta and her dragon (voice by Norm MacDonald). Guest stars include Snow White, Cinderella and Red Riding Hood. There are plenty of chuckles, sweet moments and cute songs. The voice cast also includes Disney Channel's Peyton List and cult singer Nina Hagen. The film is available from Shout! Factory on 3D Blu-Ray, DVD and digital.
"PAT METHENY: THE UNITY SESSIONS"
Up close and personal - that's the perspective that the new Pat Metheny Blu-Ray/DVD from Eagle Vision provides. These are riveting live performances, but not recorded in a concert setting. The jazz guitar virtuoso Metheny, winner of 20 Grammys, is joined on stage by fellow musician greats plus cameramen. So we get fluid, close-up views, as if we are standing on the stage ourselves. Artfully lit, it's incredibly intimate and involving, revealing the passion, intensity and talent of these artists. Picture and sound (be sure to experience the available DTS-HD Master Audio 5.1 track) are superb. And Metheny's touch on the fretboard is infinitely elegant, expressive and inventive. Each nuanced performance here is a polished gem.
"THE SAINT" - SEASONS 1 & 2
Simon Templar (a timeless character created by Leslie Charteris), dapper and daring, is played to perfection by Roger Moore at his most charming. A hint of a smile, a raised eyebrow, is all Simon/Roger needs to captivate women… and viewers (particularly when he breaks the fourth wall, candidly conveying his witty thoughts to the camera). Yet when danger comes, he's ready for action, knocking out the villain, then casually taming an out-of-place lock of hair. He's equally adept at handling guns and girls. Ladies line up! Criminals beware! Shout! Factory has released a package of the first two seasons of the series, which started in 1962. Starring pre-Bond Moore, they're in black-and-white, but the episodes are quite colorful and endlessly entertaining. A number of lovely guest stars pop up on these discs, including Shirley Eaton (the gold-embossed girl of "Goldfinger") and Honor Blackman (Pussy Galore, also in "Goldfinger"). Extras include audio commentary on nine episodes, including tidbits from the marvelous Mr. Moore himself.
MYSTERY SCIENCE THEATRE 3000 - VOLUME XXXIV
Celebrate the release of this volume, which contains four of the most hilarious MST riffstravaganzas. Two feature Joel Hodgson (from way back in the Comedy Channel days) and two with Mike Nelson (Sci-Fi Channel, prior to it becoming SyFy, itself worthy of a riff). The 1957 Roger Corman epic voyage flick "Viking Women Vs. The Sea Serpent," starring Susan Cabot, is a hoot-and-a-half, as is the short "The Home Economics Story." 1958's "War of the Colossal Beast" is the titanically tacky sequel to "The Amazing Colossal Man," so it's ferociously funny fodder for our crew. And the short subject, "Mr. B. Natural," is one of our faves. Bizarro songs highlight "The Undead," a DOA Corman movie about a woman (Alison Hayes), who travels back in time only to be accused of witchery. And the 1956 monster movie "The She Creature" is the final beauty of a bomb in this laugh-filled package. Best of the set's extras is a documentary on A.I.P., the classic B-picture studio.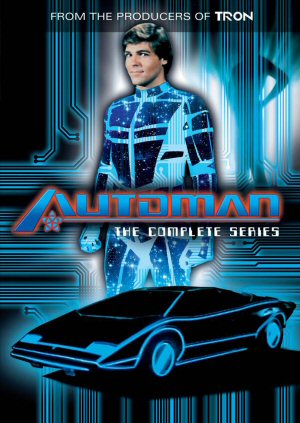 "AUTOMAN"
80s cheese can age well. There's great, campy fun to be had in the 13 episodes of this Glen A. Larson "Automan" sci-fi/cop series. A nebbish computer whiz (Desi Arnaz Jr.) designs Automan, a holographic crime fighter (Chuck Wagner). Cursor the droid helps them defeat the baddies. The show got a needed boost from "Tron"-inspired special effects and a supporting cast that includes Robert Lansing, Gerald S. O'Loughlin and eye candy Heather McNair. Like all the other 80s Heathers, McNair is hot, wide-eyed and appealing. Though the quickly canceled "Automan" does not rank among Larson's classics, it does offer lots of amiable action, adventure and comedy. It's worth watching for the lineup of guest stars alone - Patrick MacNee, Sid Haig, Clu Gulager, Delta Burke, Michelle Phillips, Glenn Corbett, Richard Lynch, Ed Lauter, John Vernon and Brett Halsey. Bonus features on this four-disc Shout! Factory set include a documentary filled with informative interviews with Arnaz, Wagner, McNair and Larson.
"MANIMAL"
Shout! Factory brings us another winningly off-beat 80s TV series. He's half man, half animal (in other words - a guy!). Dr. Jonathan Chase (Simon MacCorkindale) is a shape-shifter. He can turn himself into any animal of his choice. What better way to solve crimes? This sleuth tends to morph into a hawk or panther, rather than a weasel. Good decision. The transformation sequences were designed by Academy Award-winner Stan Winston. Chase is assisted by an arresting NYPD detective, played by Melody Anderson. Extras include an interview with producer Glen A. Larson.
"BR5-49: ONE LONG SATURDAY NIGHT"
BR5-49 immediately leapt to the forefront of the retro traditional country movement, when they debuted in 1996. With boundless energy and a genuine love of the genre, they earned renown for their rousing live performances. Bear Family Productions has released on DVD and CD their terrific full performance on Germany's "Ohne Filter" TV show. Several of the included tunes had never been released on any BR5-49 album. Among the highlights is Moon Mulligan's driving "Cherokee Boogie." "Bettie, Bettie" is an homage to the provocative pin-up queen, Ms. Page. "Hometown Boogie," also penned by band member Chuck Mead and previously unreleased, is another winner. The band gives a punky, rockabilly edge to some of their songs, such as their original, "Little Ramona (Gone Hillbilly Nuts)." They perform top-notch covers of tunes made famous by Hank Williams, Carl Perkins, Carl Smith, Hackshaw Hawkins, Bob Wills, Johnny Horton, Gram Parsons and Webb Pierce. In addition to all 19 songs from the TV program, added as a bonus are four numbers recorded on the soundboard at a Japan concert, including "Knoxville Girl" and "Sweet Georgia Brown." The band's name, BR5-49 was taken from a "Hee-Haw" skit and their music is definitely fun. But they've got serious musical chops.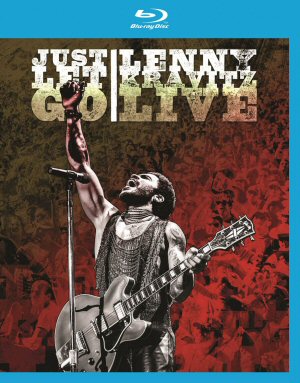 LENNY KRAVITZ - JUST LET GO
Zoe Kravitzs father sings? Seriously, this new Blu-Ray/DVD release from Eagle Rock Entertainment, packs plenty of rock n roll punch. Lenny just lets go and delivers dynamic, impossible to resist set. The crowd goes wild for such hits as Fly Away, American Woman and Let Love Rule, And the disc captures all of the excitement. Kravitz also serves up numbers from his more recent Strut album. After 25 years of stardom, he has good reason to strut. Interviews and rehearsal footage add to the viewers appreciation of this powerful performer.

CDs


TERRI LYNE CARRINGTON - 'THE MOSAIC PROJECT"
The three-time Grammy-winning drummer, composer, singer and producer pieces together elements of funk, R&B and pop, as well as jazz, on her new, collaborative project. The album features such guest vocalists as Natalie Cole, Chaka Khan, Oleta Adams, Valerie Simpson, Nancy Wilson, Lalah Hatahway, Paula Cole, Chante Moore and Ledisi. Carrington's own vocal performance on "Can't Resist" is quite irresistible. Carrington puts her distinctive and alluring stamp on material by Duke Ellington, Al Green, Lennon & McCartney, Irving Berlin and Esperanza Spalding. She also includes several top-notch originals, such as her ultra-cool instrumental "Insomniac" and the aptly titled "Wistful." It's a diverse and delightful collection of songs.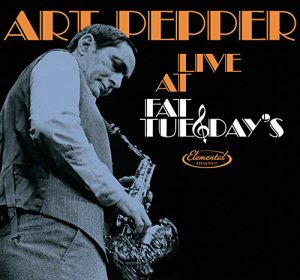 "ART PEPPER LIVE AT FAT TUESDAY'S"
These tracks were recorded during a 1981 performance, near the end of Pepper's too-short life. But his alto sax, though sometimes a little rough, sounds very ready to go, to the outer reaches, to explore, to walk on the wild side. He had been to prison, been through heroin and the music echoes the pain, as well as the defiant sound of the survivor. Joining him on this exciting excursion are pianist Milcho Leviev, bassist George Mraz and drummer Al Foster. Pepper takes the tunes, including his long-revered numbers - "Red Car" and "Make a List, Make a Wish" - into unexpected places. His sax solos surge with raw emotional power. This live set is a tremendous find for jazz buffs. And the accompanying booklet is highly informative.
"FRANK SINATRA: A VOICE ON THE AIR (1935-1955)"
This wonderfully nostalgic four-disc set from Columbia/Legacy is a must-have not only for Sinatra aficionados, but for anyone with any interest in pop/jazz history. These vintage radio show segments immediately transport the listener to another time. The performances display Sinatra at his purest, the tone smooth and supple, before added decades of Scotch and cigarettes gave it a different texture. But even the young Frankie had a mastery of technique… and phrasing in particular. His renditions of ballads make the swooning of bobbysoxers completely understandable. The tenderness of "I Heard You Cried Last Night" and the yearning of "The Way You Look Tonight" remain as sigh-inducing as ever. Duet partners on the discs include Doris Day, Peggy Lee, June Hutton, Nat "King" Cole and Jimmy Durante. Inclusion of comedy bits and commercials make it an even more immersive experience.The tracks have been restored beautifully. It's an ideal way to rediscover Ol' Blue Eyes at the height of his vocal magic.
SUNSHINE COLLECTIVE - "UP TO SOMETHING GOOD"
The sunshine kindie pop on this album will have children dancing merrily and will bring smiles to the faces of moms and dads. It's catchy, fun music with strong hooks and infectious beats. "The Ride" drives along breezily. "Run For The Sunshine" and "The Open" are equally hard to resist. "Love Is The Way," "Waiting To Say Hello Again" and "Take Me Away" provide gentle, pretty interludes. There's a New Orleans, jazz lilt to "Misplaced Love." Sunshine Collective [L.A.-based husband-and-wife team Stephanie Richards and Brian Arbuckle] has put together an album that serves up warm, wondrous enjoyment from start to finish.
MAIA SHARP - "THE DASH BETWEEN THE DATES"
This outstanding singer-songwriter returns with one of her finest albums. Sharp seems to have an infinite ability to conjure up magical melodies. And her lyrics are eloquently expressed. Her songs have been recorded by such artists as Bonnie Raitt, The Dixie Chicks, Cher, Trisha Yearwood, Paul Carrack, Kathy Mattea, Edwin McCain and Mindy Smith. But none can top Sharp's interpretations of her own material. This album's title track is a power-packed ballad. Sharp is at her loveliest in "Underneath." The romantic, sensual and fun "Nothing But The Radio" is another high point, as are "You Know Where I'll Be" and "Stay." Filled with memorable songs and strong, convincing vocals, this is an album you should dash out to get.
"THE NUTCRACKER"
Maestro Classics has done it again! These releases bring young people a true understanding of beloved musical works. If you are about to take your children to see "The Nutcracker" on stage, or if the family has already attended a performance, listening to this new album will enrich the experience tremendously. The narration by Jim Weiss, who has exceptional storytelling skills, provides the full background for the entrancing Tchaikovsky composition. The music is beautifully performed by the London Philharmonic Orchestra, conducted by Stephen Simon. Kids can close their eyes and use their imaginations to realize the adventures of Clara, Fritz, the Mouse King, the Sugar Plum Fairy and all of the colorful characters. The one-hour performance is ideal for classrooms, as well as homes. Share this joyful entertainment with your family.
ORAN ETKIN - "WHAT'S NEW? REIMAGINING BENNY GOODMAN"
A brilliant clarinetist, Etkin can elegantly recall the royally swinging style of Benny Goodman. But he's equally adept at painting other lovely musical landscapes. On this album, he explores many moods. Etkin's interpretations of classics like "What's New," "Why Don't You Do Right," "Sing Sing Sing" and "Where or When" are fresh and thoroughly engaging. On "After You've Gone," his flowing reed lines are complemented by a beautiful Charenee Wade vocal. Classical, New Orleans, African and Eastern European flavors add to the colors on Etkin's jazz palette. His playing is exceptionally expressive. And his own compositions, such as "When Every Voice Shall Sing," are just as memorable as the standards.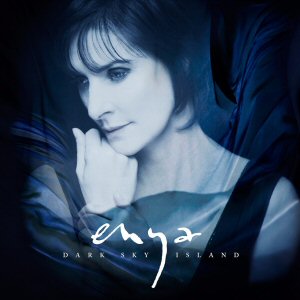 ENYA - "DARK SKY ISLAND"
There must be a trace of trepidation as you prepare to first play the album by the Grammy-winning Irish vocalist. After all, it's her first in many years. Will she succumb to trends, try to chase musical fashion? Fear not. Enya's gorgeous sound remains exactly as it last floated through our consciousness. It's ethereal, lush, luminous and timeless. Lavishly produced, the celestial new album offers one exquisite experience after another. Within seconds, you'll be completely under Enya's spell, lost in the velvety drama of her songs. Among the breathtaking tracks are "So I Could Find My Way," "Even in the Shadows," "Echoes in the Rain" and "I Could Never Say Goodbye." Sighing, you'll float away, far from worldly concerns, as you melt into Enya's new music.
JACO: ORIGINAL SOUNDTRACK:
The soundtrack for the documentary about bass god Jaco Pastorius will enthrall even those who hadn't previously embraced his work. He was a genius on the electric fretless bass. He dazzled in terms of technique, as well as his inspired harmonic sense. Pastorius classics here include "Continuum" and the clamoring "Crisis." Herbie Hancock joins Pastorius on the grabbing big band number, "Liberty City." Also present are several tunes from the bassist's years with Weather Report, among them, "Teen Town" and River People" (the latter a live performance). The inventive Pastorius bass lines graced other artists' sessions and on this collection, you'll discover the enhancements he offered Joni Mitchell (on "The Dry Cleaner From Des Moines") and Ian Hunter ("All American Alien Boy"). The album also includes performances by next-generation artists who were influenced by his work, including Rodrigo Y Gabriela, Crosses, Tech N9ne, the group Mass Mental (which includes Red Hot Chili Peppers' Flea and Metallica's Robert Truijillo), and Jaco's daughter, the impressive singer Mary Pastorius. Jaco Pastorius died tragically at age 35 in 1987, but he made an impact that will last as long as there is music in the world.
WEATHER REPORT - "THE LEGENDARY LIVE TAPES: 1978-1981"
This four-disc set from Sony Legacy proves Weather Report stands as the cream of the jazz-fusion crop. The illustrious lineup from these years - saxophonist Wayne Shorter, keyboardist Joe Zawinul, drummer Peter Erskine, percussionist Robert Thomas, Jr. and electric bassist extraordinaire Jaco Pastorius - drew inspiration from one another, intuitively interacting musically. Among the highlights are the lush "A Remark You Made" and a daring, 17-minute version of "Madagascar." There are also outstanding renditions of the group's best-known numbers, such as "Birdland" and "Boogie Waltz." This release encompasses an amazing breadth of tone, atmosphere and feel. It's adventurous and mesmerizing throughout.
PLAINSONG - 'REINVENTING RICHARD: THE SONGS OF RICHARD FARINA"
Richard Farina recorded two cherished albums in the mid-60s with his wife, Mimi (Joan Baez's sister). He also wrote an important novel, "Been Down So Long It Looks Like Up To Me." Days after the book was published, he perished in a 1966 motorcycle accident. He was 29 years old. But his influence on the folk music scene survived him. It continues today. British folk icon Iain Matthews re-teamed with his Plainsong band to honor Farina on this splendid album. They bring out the nuances of Farina's literate, clever lyrics and winning melodies. There's a breezy, jazzy feel to "Sell-Out Agitation Waltz." A doo-wop-flavored vocal backdrop enhances the bluesy "One Way Ticket." Other standouts include "Pack Up Your Sorrows," "Almond Joy," "Children of Darkness" and the paen to outsiders, "Hard Loving Loser." Matthews' appealing voice and fine guitar work, complemented perfectly by his Plainsong mates (Andy Roberts and Mark Griffiths) do justice to Farina's legacy. These versions offer a modern-sounding production and arrangements, while remaining true to the purity of Farina's work, as well as the music's folk origins.
"THE CLASSIC CHRISTMAS '80s ALBUM"
The holidays are a great time to bask in a bit of nostalgia. And this album is the perfect musical way to do so. Gather friends and recall the tinsel-topped times of the 80s as you listen to a diverse batch of tasty holiday treats, among them the roots rock of Dave Edmunds' "Run Rudolph Run" and the new wave of Billy Squier's "Christmas Is The Time To Say 'I Love You.'" 80s favorites Hall & Oates bring a 60s charm to "Jingle Bell Rock." While you're wrapping, rap to RUN-DMC's "Christmas in Hollis." Whitney Houston brings emotional R&B power to "Do You Hear What I Hear?" There's a Phil Spector-ish glory to The Pointer Sisters' "Santa Claus Is Coming to Town." Chuckle to Buster Poindexter's "Zat You Santa Claus" and Bob & Doug McKenzie's "Twelve Days of Christmas." Add some boy band syrup with New Kids On The Block's "This One's For The Children." The Bangles' "Hazy Shade of Winter" remains as irresistible as ever. And The Hooters lend a traditional reverence to "Silent Night." Also represented on the 15 tracks are Fishbone, Wham!, The Waitresses and Ray Parker, Jr. If your tastes run more towards Celtic, R&B or folk/pop, Legacy Recordings has released several other holiday titles this year - The Classic Christmas Album by Celtic Thunder, The Classic Christmas Album by Earth, Wind & Fire, The Classic Christmas Album by Sarah McLachlan
ROCKABYE BABY! - "LULLABY RENDITIONS OF SUBLIME"
You're a Sublime fan and you want to share your musical tastes with your babies, but you're afraid edgy ska-punk might damage their little psyches? No worries. These simple, gentle, instrumental versions of tunes like "Badfish," "Smoke Two Joints" and "40 Oz. to Freedom" will make your infants docile and ready for dreamland. The Rockabye Baby! series (which has included nursery interpretations of The Beatles, Kanye, Tool and Queens of the Stone Age) is the brainchild of Lisa Roth, David Lee Roth's sister.
THE JUNIOR LEAGUE - "ALSO RANS"
Led by singer/songwriter/multi-instrumentalist Joe Adragna, The Junior League makes rock-pop that has 60s-style, enticement, excitement and catchiness. But the songs benefit from a sense of freshness and inventiveness, as well. They have smart lyrics and engaging melodies. Among the songs that will linger in your mind are the winsome "Broken and Mine," the magical "Disappearing Act," and "Smarter Than That," with its Kinks-style brashness. "If It's You" has a Beatle-esque guitar hook. There's a wistfulness to "The Long Goodbye." You'll also be caught up by the luminosity of "The Stars in Your Eyes." Vocal harmonies help make "Before You Go" and "Please (I Need You To)" particularly pleasing. On this, the fifth Junior League album, Adragna is joined by Scott McCaughey (Young Fresh Fellows, The Minus 5), Jay Ferguson (Sloan), Boz Boorer (Morrissey, The Polecats) and Deni Bonet. This is a League well worth joining!
KIM NALLEY - "BLUES PEOPLE"
Nalley has the kind of big, bluesy voice that makes you gasp in admiration. You'll get chills up your spin as you listen to the gospel-fueled "Trouble of the World," "Amazing Grace" and "I Shall Be Released." You'll never hear a more soulful rendition of "Movin' On Up" (which served as the theme song of "The Jeffersons" TV sitcom). There's a sultry sensuality to Nalley's performance on "Sugar in My Bowl." Nalley's interpretation of the classic "Sunday Kind of Love" is a wonderment. The social relevance of Nalley's own compositions, "Ferguson Blues" and "Big Hooded Black Man," bring a different kind of power to this extraordinary album.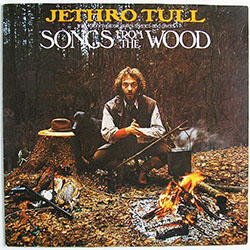 JETRHO TULL - "TOO OLD TO ROCK 'N' ROLL, TOO YOUNG TO DIE!"
Behold - Tull, the magnificent! Ian Anderson and Jethro Tull were already in an adventurous mode, trying to stretch the boundaries. They had explored the possibilities of concept albums, both tongue-in-cheek and earnest in nature. And this 1976 album was meant to pave the way for a stage musical, which seemed to make sense. The band had a natural theatricality about it, courtesy of the mad movements of flute player/vocalist Anderson. But the stage version never happened. And the album tended to be viewed as a curiosity in the Tull body of work. But in retrospect, made more clear via the new two-CD/two-DVD Chrysalis set, "Too Old" is a rock classic. The material holds up brilliantly. As many of the masters were mysteriously missing, the band relies here, to a large extent, on versions recorded for a TV special. In 5.1 surround, those tracks sound amazing. Memorable material on the album includes "Quizz Kid," "Pied Piper" and "Crazed Institution." Then there are the outtakes. Previously unreleased, alternate versions of some of the songs make for interesting extras. "Salamander," in an acoustic rendition, is riveting. The package includes a DVD of the Tull TV special, as well. An 80-page booklet puts it all in context. This is a lavish new visit to a great album, originally released nearly 40 years ago, that was too young to die.
WENDY DEWITT WITH KIRK HARWOOD - "GETAWAY"
Bay Area pianist/vocalist Wendy DeWitt (who was part of Hank Ballard's band) sure knows how to boogie. Teamed with nifty Norton Buffalo drummer Kirk Harwood, she delivers a rousing set of blues and boogie-woogie. DeWitt wrote eight of the 11 numbers here. They're impressive - authentically emotive lyrics and strong, stirring melodies. A Willie Dixon cover is equally dynamic. Guitarist Steve Freund's tasty licks add to the sizzle. Among the album's highlights are "Built to Last," "Never Be Too Much," "I Want To Believe You," and "Everybody's Crying for Something." Guitar, bass and horns bring extra spice, but the combo of just piano and drums packs equal wallop. Throughout, DeWitt's earthy, soul-fueled vocals excite, as does her rollicking work on the keys.
ROY ORBISON - "ONE OF THE LONELY ONES"
Talk about unearthing a rare treasure! Roy Orbison's sons recently discovered an entire album that had never been released. And it's a great one. Recorded in 1969, "One of the Lonely Ones" should have been one of Orbison's shining moments. But his record company didn't release it. There has never been a more emotion-drenched voice than that of Roy Orbison. And this record came at a most emotional point in his life. Having lost his first wife, Claudette, in a tragic 1966 accident, he met Barbara in 1969. She would become his second wife and remain at his side until his own death in 1988. So there was joy in his heart. And then, while on tour in England, two of his young sons died in a fire in Tennessee. In the wake of this horribly wrenching event, Orbison recorded this album. And he'll bring tears to your eyes with plaintive performances like the one he delivers on Rodgers & Hammerstein's "You'll Never Walk Alone." Other top tracks include "Say No More," "Leaving Makes The Rain Come Down," and "After Tonight." The heartbreaking title track and "The Defector" brim with impassioned power. The album offers more than timeless ballads. "Child-Woman, Woman-Child," is a good example of the Orbison rock style. A resilience and faith in love and life glow through the sadness, as in the closing tune, a bittersweet "I Will Always." Newly remastered, the songs all sound wonderful. Thank heavens this lost gem was finally found and made available.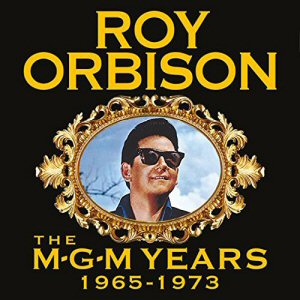 ROY ORBISON - "THE MGM YEARS 1965-1973"
Once you've experienced the musical peaks of "One of the Lonely Ones," you'll want to indulge in the full Orbison treasure chest that is "The MGM Years." Though his most commercial years were those with Sun Records and the Monument label, on MGM, Orbison created many absolutely gorgeous tracks. In those years, 1965-1973, his vocals were still pure, exuding power and glory. The Big O's voice, a unique instrument, was a big as ever. 153 songs are included in this lavish box set. It was lovingly assembled under the supervision of Orbison's three sons. You'll find the dozen MGM album releases (including the rare "Fastest Guitar Alive" soundtrack), as well as a collection of B-sides and singles. Remixed and remastered, each track on this 13-CD set glistens with new life. Orbison's legacy continues to loom large.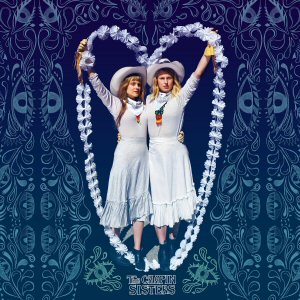 CHAPIN SISTERS - "TODAY'S NOT YESTERDAY"
This sparkling set, the duo's first album of original tunes in five years, should win them lots of new fans. The excellent folk/rock/country material reflects the life changes the Chapins have gone through, including breakups and moving from L.A. to New York. They bid farewell to the left coast with "Angeleno." Such songs as "Autumn," "Child," "Trees Fall Around," "Sleep In" and "There Will Be A Time For Us" emit an inviting radiance. On the closing "We Will Not Stop," in particular, an irrepressible spirit shines through. Abigail and Lily Chapin (Tom's daughter's, Harry's nieces) writing moving music and sing sweet, elegant harmonies. Their sound inspires.
"LAURIE BERKNER'S FAVORITE CLASSIC KIDS' SONGS"
Long a favorite of children and parents, Berkner has put together an enchanting collection of 51 favorite traditional kids songs, along with half a dozen of her originals, for this winning two-CD package. Among the delightful ditties performed by Berkner and her buoyant band are "Over in the Meadow," Alouette," "The Animal Fair," "Froggie Went a-Courtin'," "Bicycle Built for Two," "I Gave My Love A Cherry," "Little Boy Blue" and "Sing A Song of Sixpence." Your wee ones (and you) will be singing along for hours on end.
THE POP UPS - "GREAT PRETENDERS CLUB"
There's plenty of energetic fun to be had on this kindie/dance album. The beats will have your tots moving from start to finish. And the vocal harmonies add to the appeal. Pleasing tracks include "Treasure Hunter," "We Live in and Orchestra" and "Make A Rainbow." It's the Pop Ups' fourth album and they continue to understand what keeps kids entertained.
KIM SIMMONDS & SAVOY BROWN - "THE DEVIL TO PAY"
Like so many British Invasion-era bands, Savoy Brown dug deep into the roots of American blues, adding their own rock fire. Today, Kim Simmonds (vocals, guitar, harmonica), continues to celebrate those traditions. There's an authenticity that pours forth from each note on this new album. Whether the song is undulating, like "Grew Up in the Blues," slow and simmering, like "Ain't Got Nobody," or soulfully rocking, like "Bad Weather Brewing," Savoy Brown captures the blues' emotional essence. "Evil Eye" will hypnotize you. Simmonds does "When Love Goes Wrong" just right. As they say on the next-to-final track, there's "Nuthin' Like The Blues."
RHONDA VINCENT - "CHRISTMAS TIME"
Bluegrass and country fans will warm to Vincent's latest Christmas album. Imbuing them with her own down-home style, she offers heartfelt renditions of traditional favorites, such as "God Rest Ye Merry Gentlemen," "Jingle Bells," "Away in the Manger" and "Angels We Have Heard on High." One a medley on which she''s accompanied only by piano, shows off Vincent's sweet, compelling voice. On an all-star "Twelve Nights of Christmas," Vincent is joined by Dolly Parton, Willie Nelson, Charlie Daniels, The Oak Ridge Boys, Ronnie Milsap, Gene Watson, Bill Anderson, Larry Gatlin, Jeanne Seeley, Lorrie Morgan and Pam Tillis. There are some wonderful Vincent originals, as well, such as "Dreaming of Christmas." The joys and warmth of the holidays glimmer from every track.
STRING CHEESE INCIDENT - "RHYTHM OF THE ROAD: VOLUME 2, LIVE IN LAS VEGAS"
Double your pleasure, double your fun with this double-disc set, volume two of the jam band's on-the-road live adventures. The cool performances here, drawn from two Las Vegas shows in 2001, include the churning "Sittin' On Top of the World," a cool "Cedar Laurels," a fun and funky "Got What He Wanted," a jazz-colored "Black & White," the rocking "Howard," the rootsy Americana cover of "Just Like Tom Thumb's Blues," the harmony-enhanced "Let It Go" and a ska-infused "Shantytown." In addition to all the fan favorites present on this set list, some of the songs had not been previously released, officially. Among those are "Windy Mountain," "Turn This Around" and "Dirk." The indomitable spirit of the Colorado band, as well as their sense of musical joy, emanate from every note on both discs.
PATTY GRIFFIN - "SERVANT OF LOVE"
With a career of revelatory songs and spellbinding vocals, Griffin has set the bar high. But she reaches it again on this new album. Arrangements are subtle and subdued, allowing her penetrating voice and eloquent lyrics to linger in the listener's ear. The title track softly sears. "Everything's Changed" and "250,000 Miles" mesmerize. There's a bluesy twinge to the laments "Good and Gone" and "Hurt a Little While." A rock edge electrifies "There Isn't One Way." "Snake Charmer" rolls through like a country train. "You Never Asked Me" is one of the quiet, contemplative, poignant moments. The poetic, touching "Shine A Different Way" closes an extraordinary album from a phenomenal artist.
LEE MICHAELS - "HEIGHTY HI: THE BEST OF LEE MICHAELS"
This 20-song CD presents some of the best and biggest songs of the vocalist/keyboardist's career. Of course, there are the mega-hits, "Do You Know What I Mean" and "Heighty Hi." But other numbers here are striking and make a lasting impression, among them, "If I Lose You," "Hello," "No Part of It," 'Hold On To Freedom" and "What Now America." "The War" remains relevant. Michaels delivers a righteous "Can I Get A Witness." "The Carnival of Life" has a "Strawberry Fields"-like psychedelic swirl. His soaring Hammond B-3 chords, funk feel and soulful voice make each recording distinctive. Michaels was a popular artist on A&M from 1968-1973. He retired from the music business in the early 80s, becoming a successful restaurateur. It's fun to share in some of his delectable musical creations again.

BOOKS


"RISE AGAIN: A GROUP SINGING SONGBOOK"
Edited by Peter Blood & Annie Patterson This handsome, spiral-bound book contains words and chords for almost 1,200 songs. It's ideal for musicians, teachers, camp counselors and families who want to share the joys of favorite tunes. A variety of genres are included - folk, blues, Broadway, country, bluegrass, jazz, Motown, gospel, rounds and traditional ballads. The songs are grouped in categories, such as Dignity & Diversity; Dreams & Mystery; Earthcare; Peace; Funny Songs; Home & Roots; Hope & Strength; Lullabies; Play (children's songs); Travelin'; Struggle; and Work. There are ditties from centuries past, as well as songs from the swing, surf, British Invasion and Millennial eras. The list of songwriters is staggering, including such diverse artists as Townes Van Zandt, Merle Haggard, Hank Williams, Kris Kristofferson, Woody Guthrie, Pete Seeger, Willie Dixon, Eric Andersen, Meredith Wilson, Gilbert & Sullivan, Jackson Browne & Glenn Frey, Stephen Stills, Paul Simon, Bob Dylan, Cat Stevens, Jim Croce, John Fogerty, Neil Diamond, Brian Wilson, Carole King, Cyndi Lauper, Elvis Costello and Billie Joe Armstrong. Tune up your guitar, warm up your voice, gather your friends and open this book for endless hours of musical fun!
YOU'VE HEARD THESE HANDS
By Don Randi with Karen "Nish" Nishimura
Yes, you have heard these hands. You've celebrated, cried, danced and sung to the songs these hands have artfully played. These hands have helped to create the soundtrack of your life. Pianist/keyboardist/arranger/producer Don Randi played on tons of iconic tunes, including "You've Lost That Lovin' Feelin'," "Be My Baby," "Good Vibrations" and "These Boots Were Made For Walkin'." He consistently demonstrated a rare gift for inventing melodic and harmonic lines that would linger in listeners' hearts and minds. As an integral part of not only the legendary group of L.A. session musicians The Wrecking Crew, but also Phil Spector's Wall of Sound, Randi backed such artists as Elvis Presley, Frank Sinatra, Petula Clark, Linda Ronstadt, The Association, The Everly Brothers, Buffalo Springfield, Herb Alpert, The Beach Boys, The Ronettes, Rick Nelson, Tom Jones, Dusty Springfield, Sarah Vaughan, Dionne Warwick, Duane Eddy, Bobby Darin and Neil Diamond. And that's only the tiniest tip of the gold record iceberg. Pop music fans will be wide-eyed over the insights he offers into the making of so many Top 10 records. He affably offers memorable anecdotes about many of the stars and producers with whom he has worked, singing their praises. He rarely has a negative word to say… except for a fabulous depiction of the demanding diva Raquel Welch. Randi is also an acclaimed jazz artist who operates the revered Southern California venue The Baked Potato and the book contains interesting info on that aspect of his life, as well. The man has a rare talent and passion for music, as well as an encyclopedic knowledge. His memoir makes for wonderful reading.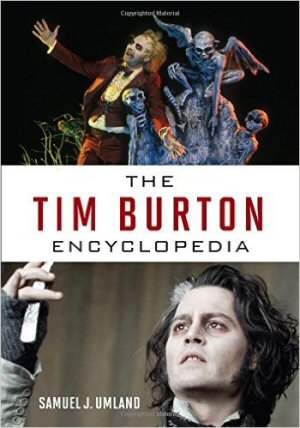 THE TIM BURTON ENCYCLOPEDIA
By Samuel J. Umland [Rowman & Littlefield]
Tim Burton is the among the most unique, original and imaginative filmmakers of our time. In his filmic worlds, Innocence and darkness clash against a backdrop of visual splendor and surreal atmosphere. Author Umland examines, in great detail, every aspect of Burton's kaleidoscopic work. He travels from A to Z, beginning with A113, the number of the artist's homeroom at CalArts, where he studied character animation, to Richard Zanuck, who produced six of Burton's directorial efforts. Umland touches on not only each of the features Burton has directed (through 2014's "Big Eyes"), but also Burton-related home movies, Disney animation, commercials, video games, television programs and more. Also included are movies on which Burton received a producer credit, such as "Abraham Lincoln: Vampire Hunter" and "Cabin Boy." Unexpected entries provide pleasurable points of interest, such as "Beetlejuice Goes Hawaiian," a glimpse into an unproduced sequel screenplay. All of Burton's key collaborators get their own entries including Michael Keaton, Helena Bonham Carter, Jack Nicholson, Danny Elfman and yes, the filmmaker's on-screen alter ego, Johnny Depp. Also included are screenwriters, production designers, etc., who have contributed substantially to Burton's oeuvre. Fans of Burton, and of film in general, will find Umland's detailed work a bonanza, when it comes to more fully analyzing and appreciating one of modern cinema's most innovative storytellers.
WOUNDS TO BIND: A MEMOIR OF THE FOLK-ROCK REVOLUTION
By Jerry Burgan with Alan Rifkin
For those of us who grew up with the magical music of the 60s, this book is riveting and revelatory. It's a rare opportunity to really get inside the experience of being in a million-selling band. Jerry Burgan co-founded We Five and he tells the group's story in fascinating detail - all of the exhilaration, all of the pain. Burgas left Southern California an innocent and launched the band in the Bay Area, where he had to grow up fast. It was the era of drugs, racial unrest and the Vietnam War. And then there was the murky maze of the music business. Burgan was teamed with the group's tortured, creative genius, Mike Stewart, who was trying to climb out of the shadow of his brother John Stewart, a member of the legendary Kingston Trio. The musically adventurous We Five was managed by the Trio's overseer, Frank Werber, a larger-than-life figure on the local music scene, a man who wanted desperately to be at the forefront of the pop revolution, but was mired in promotional ideas of the past. We Five was among the first to meld the earnestness of folk with the excitement of rock. With the versatile, vivacious vocals of charismatic Beverly Bivens in the spotlight, the group garnered attention. Bivens paved the way for the female rockers who came after her, such asGrace Slick and Linda Ronstadt. Burgan recounts We Five's interactions with contemporaries like The Byrds, Mark Lindsay and The Rolling Stones. We Five captured lightning in a bottle with the pioneering, genre-crossing folk-rock masterpiece "You Were On My Mind," a brilliant reworking of a Sylvia Tyson tune. But matching that commercial success again proved to be an impossible task. That makes for a major test of perseverance and dedication to the craft. When fame and fortune are fleeting, does music remain the focal point of these artists' lives? We Five's original clean-cut image was supplanted by something more experimental, even psychedelic, but not everyone one the outside was accepting. Stewart and Bivens, if there were any justice, would be viewed as music icons today. Instead, they're footnotes in pop history. Burgan had to cope with the band's mind-blowing, warp speed takeoff, followed by a perplexing fade. And maybe it's only love and marriage that saved him from becoming a rock casualty. He tells We Five's tale in a touching, thought-provoking, very personal style. He starts his narrative in the 60s, but Burgan soon takes us into timeless territory.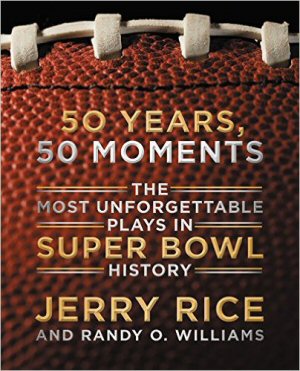 50 YEARS, 50 MOMENTS: THE MOST UNFORGETTABLE PLAYS IN SUPER BOWL HISTORY
by Jerry Rice and Randy O. Williams
Discussing the 50 most memorable plays over the course of half a century's worth of Super Bowls is bound to spark entertainingly heated debate. When these gridiron moments are compiled by 49er great Jerry Rice, a Super Bowl MVP and later an NFL analyst, the subject becomes even more tantalizing. Pertinent quotes from the players and coaches who participated, help to maximize the drama of each historic, big game instant. Relive the thrilling touchdowns, the incredible catches, as well as the heartbreaking interceptions and fumbles. And the photos are fantastic. You don't have to be a fanatical football follower to enjoy this handsome and engaging book.
JIM HENSON AND PHILOSOPHY: IMAGINATION AND THE MAGIC OF MAYHEM
Edited by Timothy Dale and Joseph Foy
Jim Henson was more than an entertainment giant. His wildly imaginative works brought children and adults profound life lessons, both directly and subtextually. It wasn't all about the profit sheet for him. Education and enlightenment, having a positive effect, motivated Henson. His flights of fantasy had much to say about our reality. Films and television bearing the Henson imprint often offered profound insights into such subjects as diversity, brotherhood, tolerance, individuality, identity and community. From his puppeteering roots he built a dazzling empire. His Muppets and "Sesame Street" creations continue to have a major impact around the world. But he also was involved in such adventurous projects as "The Dark Crystal," "Labyrinth" and "The Storyteller." Yes, Henson could make us laugh, but he could also make us cry, think and dream. And the material in this thoughtfully assembled book helps detail Henson's genius, his admirable qualities, as an artist and as a man.
EXPERIENCING DAVID BOWIE: A LISTENER'S COMPANION
By Ian Chapman
David Bowie is one of the most daring and influential artists of his generation. Ian Chapman, musicologist and musician, serves as our tour guide, taking us through the ever-evolving art of Bowie. Chapman goes into great detail about every studio album, as Bowie glides from music hall to metal, glam to soul, disco to electronica. Bowie's compulsion to innovate becomes clear. And Chapman includes in this study an exploration of the visual aspects, so vital to Bowie's impact. The book gives us a far deeper understanding of a complex musical force.
SUMDUMHONKY
by Lloyd Price
The Rock and Roll Hall of Famer's autobiographical essays prove to be vital reading. Known for such classic 50s and 60s R&B hits as "Lawdy Miss Clawdy" and "Stagger Lee," Price grew up in the Deep South. Here he confronts the racism-induced humiliations, injustices, rage and scars he encountered over the decades. But the world did change. And Price's music, as it crossed over, helped to change it. Though the author's anger still simmers, he offers humor and insight, as well, in this compelling book.
GREAT BRITONS OF STAGE AND SCREEN
By Barbara Roisman Cooper [Rowman & Littlefield]
For anyone with even a casual interest in the theatre, this collection of interviews is a must-read. The author's conversations with leading lights of the British stage brim with insights into not only these gifted actors, but also the craft itself. Cooper's cast is illustrious indeed. Among the players - Peggy Cummins, Sinead Cusack, Samantha Eggar, Stephen Fry, Julian Glover, Jeremy Irons, Sir Derek Jacobi, Felicity Kendal, Sir Ben Kingsley, Sir John Mills, Alfred Molina, Lynn Redgrave, Jean Simmons, Richard Todd and Michael York. Each found the lure of acting irresistible and remain thrilled by connecting with the texts, bringing the lines to life, whether penned by Shakespeare or Stoppard. Simon Callow compares discovering the nuances of a character to learning a foreign language. There are remembrances of collaborations, most often nurturing, occasionally antagonistic. And they reference such other theater legends as Laurence Olivier, Alec Guinness and Paul Scofield. Some interviewees touch on other intriguing aspects of their careers, such as Isla Blair's recollections of working with Christopher Lee on a Hammer Dracula flick, as well as on-set interaction with Paul McCartney during "A Hard Day's Night." Several of the subjects are known as screen stars, as well as stage greats, among them Dames Joan Collins and Angela Lansbury. But it's the magic, mystery and majesty of the theatre that remains the focus. Though treading the boards can be terrifying, it can also be immensely exhilarating and satisfying. As Callow eloquently describes his profession/art to the author, "We have it within us to summon up some of the energies of the universe and profoundly resonate with our fellow human beings." Cooper has done her homework, so her questions open up a wealth of interesting areas. TCM's Robert Osborne contributed an admiring foreword. Filled with juicy tidbits, thoughtful perspectives and colorful anecdotes galore, her book is a delight from start to finish.