DEJA RE-VU
Pop Culture Classics' Recommended CDs, DVDs and Books
By Paul Freeman


DVDs


"MYSTERY SCIENCE THEATER 3000: VOLUME 2"
Hallelujah! Volume 2 is back in print! And it's packed with hilarity for all. MSTies will get misty. "Cave Dwellers (aka "Blade Master"), a Conan knockoff, is the adventure of muscle-bound Ator. The villain looks like a rejected Sacha Baron Cohen character. Joel and the bots have some choice comments between film segments. The made-in-Spain "Pod People" rips off "E.T." and, inexplicably crosses that kid-friendly notion with a killing-filled horror plot. As is pointed out by the crew, the movie is rated D… for dumb. With a rock band lumped into the proceedings, you'll hear the song "Burning Rubber Tires," which is often referred to in later MST episodes. 1979's "Angels Revenge" (aka "Angels Brigade") which, yes, is a low-budget, high-camp homage to a certain Aaron Spelling series about sexy crimefighters. Fading stars who show up in this merry mess include Arthur Godfrey, Jack Palance, Neville Brand, Peter Lawford, Pat Buttram, Alan Hale, Jr. and Jim Backus. Also included in this four-disc set is a DVD crammed with riotously funny vintage short subjects, such as "Body Care and Grooming," "A Date With Your Family" and "Chicken of Tomorrow." In this release's new bonus material, there are some amusing Mike Nelson wraparounds, something MST aficionados will appreciate adding to their collections.
"BLACK WORK"
If you enjoy a good crime thriller, you'll relish this three-part British TV mystery mini-series, now available on DVD, courtesy of Acorn Media. Police constable Jo Gillespie (Sheridan Smith) has become romantically entangled with a fellow cop. But when her husband, an undercover policeman, is murdered, she is shattered. With the investigation bogging down and strange circumstances emerging, Jo is determined to find the killer. But as police corruption begins to look like a possibility, she doesn't know whom she can trust. Sheridan Smith (brilliant in a TV portrayal of Cilla Black and hilarious in "Gavin & Stacey"), proves riveting here. She's strong and determined, but vulnerable and very human. She'll keep you riveted while the tension starts to build as the episodes progress and secrets are uncovered. Douglas Henshall (Taran MacQuarrie in "Outlander"), Matthew McNulty ("The Paradise") and Geraldine James (Lady Ascot in "Alice in Wonderland") are part of the excellent supporting cast that help make this drama so compelling.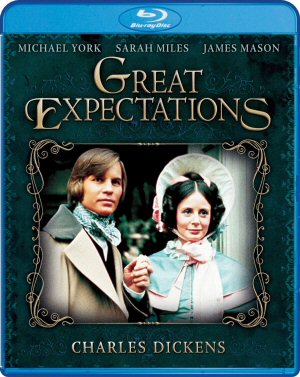 "GREAT EXPECTATIONS"
It's certainly difficult to live up to the dramatic heights achieved by David Lean, in his 1947 adaptation of the Dickens classic. But this version, made for television, proves to be quite entertaining. Now available in Blu-Ray from Shout! Factory, it's a simplified and sentimentalized take on the intricately woven novel. Michael York plays the grown-up Pip. Sarah Miles portrays Estella both as a girl and grown woman. Margaret Leighton is memorable as the long ago-jilted Miss Havisham. Joss Ackland gives a strong performance as Joe Gargery. The topnotch supporting cast also includes James Mason, Robert Morley, Anthony Quayle, Rachel Roberts and Peter Bull. The Maurice Jarre score adds to the pleasure of the production.
"VILLAGE OF THE DAMNED - COLLECTOR'S EDITION"
John Carpenter's 1995 remake of the 1960 thriller about dangerously creepy children makes for effective horror. He keeps the suspense pulsating. And there are good performances from Christopher Reeve and Kirstie Alley. Mark Hamill has a juicy supporting role. Linda Kozlowski, MIchael Pare and Meredith Salenger are also featured. In Shout! Factory's new Blu-Ray release, the picture looks great and the 5.1 audio helps raise the viewer's tension level. The film's music score is another factor in making sure you're on the edge of your seat. It was composed by Carpenter with the aid of The Kinks' Dave Davies. Special features include a making-of documentary, vintage interviews, behind the scenes footage, theatrical trailer and more.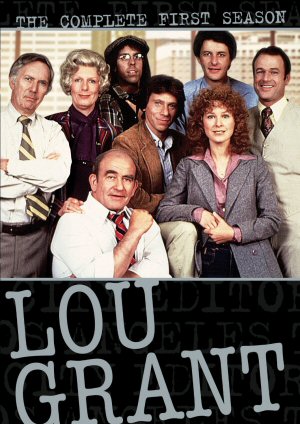 "LOU GRANT: THE COMPLETE FIRST SEASON"
It's long overdue, but Shout! Factory has finally made available one of TV's great drama series - "Lou Grant." The show, which ran from 1977-82, has never before been released on DVD. The role of Lou Grant originated on "The Mary Tyler Moore Show" and was subsequently given a far more serious treatment in this series. Ed Asner won Emmy Awards for both incarnations of the character. After leaving the wacky world of TV news, the tough, determined Grant tackles the demanding job of city editor for a Los Angeles newspaper. The show provides a realistic view of that era's print journalism. Among the first season's subjects are Neo-Nazis, earthquakes, CIA intrusions, mental hospital abuses and battered wives. Linda Kelsey, Mason Adams and Robert Walden were among Grant's co-workers. Nancy Marchand plays the haughty, but well-meaning publisher. She won Emmys as Outstanding Supporting Actress in a Drama Series in four of the five years. As a bonus feature, a new interview with Ed Asner offers fresh insights.
"NEWHART: SEASON FIVE"
Season five of "Newhart," now available on DVD from Shout! Factory, offers lots more laughs and eccentric charm at New England's Stratford Inn. As the innkeeper, Bob Newhart's sharp wit is always irresistible. And the late Mary Frann provides the perfect balance as the sweet, sweater wearing wife. The wonderful supporting cast includes Peter Scolari, Tom Poston, William Sanderson and Julia Duffy. The fifth season's comic situations include a wine-tasting class, Dick contemplating living out his fantasy of being a cowboy, a 100th birthday party, a swanky literary gathering, and Larry, Darryl and Darryl at a hollering contest. It's all definitely worth revisiting.
"SOUTHLANDER: DIARY OF A DESPERATE MUSICIAN"
This 2001 film deserves cult status and its release on DVD and digital platforms by MVD Entertainment Group makes attaining that recognition more likely. The indie film, directed by Steve Hanft, who has helmed many music videos, explores L.A.'s underground music scene. The plot revolves around a struggling keyboard player, Chance (Rory Cochrane, who played Tim Speedle on "CSI: Miami"), trying to find a distinctive sound. It comes to him in the form of a futuristic Moletron synthesizer. When it goes missing, his quest to get it back focuses on The Southlander, a classified newspaper. On the road to the instrument's recovery, Chance encounters Beck, Beth Orton, (who plays a significant role) Hank Williams III, Union 13, Billy Higgins and Elliott Smith, all of whom contribute musical performances. There are also cameos from Laura Prepon and Ione Sky. Lawrence Hilton Jacobs III ("Welcome Back Kotter") plays a derailed former funk star. This release's extras include deleted scenes, uncut musical performances, director's commentary and more.
"THE TERROR"
The Film Detective has released a Blu-Ray edition of 1963's "The Terror," transferred from 35mm archival film elements. Wanting to make use of sets left over from one of his previous horror productions, Roger Corman quickly signed up Boris Karloff and Jack Nicholson and came up with an eerie little low-budget film. Nicholson portrays a Napoleonic calvary officer who encounters a mysterious woman (Sandra Knight). The baron of a nearby castle (Karloff) believes her to be the ghost of his late wife. The officer suspects she's being victimized by the mad baron. Though Corman received sole directing credit, there were other hands involved, including Nicholson and Francis Ford Coppola. The picture quality in this release is an upgrade from previously available versions. The sound comes across very well in DTS-HD Master Audio 2.0. It's fun to watch Nicholson so early in his development as an actor, and Karloff, still so marvelously menacing in the latter stages of his illustrious career.
"12 SCI-FI CULT CLASSICS COLLECTION"
Here's a real bargain for fans of 50s and 50s science-fiction flicks. Film Chest Media Group has packaged 12 films onto three DVDs. Most are campy fun features from the Atomic Age, drive-in fare like "The Wasp Woman," "The Brain That Wouldn't Die," "Destroy All Planets" and "Teenagers From Outer Space." But also included is the 1927 silent masterpiece "Metropolis."

CDs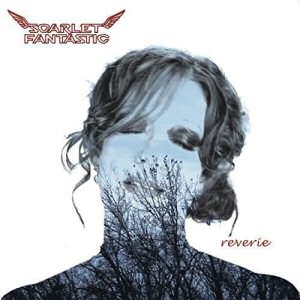 SCARLET FANTASTIC - "REVERIE"
You'll quickly find yourself fully immersed in the reverie of these 12 gorgeous songs. Maggie K De Monde is the imaginative force behind the project. And anytime De Monde makes new music, it's a joy to the world. She and Rick P. Jones released a Scarlet Fantastic album in 1987. They had previously teamed in UK pop trio Swans Way. So it's been a long time since De Monde last wrapped herself in the Scarlet Fantastic monicker. The new creation floats through the worlds of alt-folk, indie rock and cabaret. It's genre-defying and heart-embracing. It exudes a dramatic majesty in the vein of Maria McKee's classic "High Dive" album. De Monde's voice is lovely, supple and expressive. Her songwriting is glorious - emotionally powerful, melodically memorable and lyrically graceful. There's a Kurt Weill sort of theatricality to some of the songs, but a beautiful authenticity courses through the entire album. Though an occasional noirish quality adds shadings, a genuine optimism shines through. With the opening number, "Take Me Away," De Monde whisks us into her own magical universe. "Church Bells and Starlings" sounds heavenly. In the stirring "Grace," she sings of overcoming strife, letting go of fear and finding the extraordinary within the ordinary. "Taste of You" exudes an enticing sensuality. De Monde reminds us, in "Live For Now," that our precious lives, fleeting and unpredictable, shouldn't be lived according to what other people might think. The album offers a gorgeous interpretation of "Nature's Way," from California band Spirit's 1970 LP, "Twelve Dreams of Dr. Sardonicus." "Beyond Pluto" is delightfully fantastical, pondering the notion of sending an LP into space, where an alien will scrape its fingernail around the grooves, like a record needle, thus hearing the song and experiencing the aching it reflects. On "Sand," De Monde teams with Dominic Silvani from The Avon Guard. His Nick Cave-like gruff tones provide a perfect contrast with De Monde's singing style, recalling vintage Lee Hazelwood/Nancy Sinatra duets. Cool rhythmic accents and a hot sax solo contribute to the redemptive "Phoenix." Fingerpicked guitar and De Monde's pretty vocal open "Last Train," which escalates in instrumentation and intensity as it travels along. De Monde moves the listeners with "You Will Get Through," an uplifting number that builds to a gospel fervor. This extraordinary album closes with the exquisitely sparkling "Crystalline." You'll immediately want to experience the whole creation again, savoring all dozen delights. "Reverie" is a cause for rejoicing. It's De Monde's piece de resistance.
PETE AVES - "SEE HOW"
You may know Aves from his work with Nick Lowe, Petula Clark or Lee Hazelwood, as well as his impressive guitar contributions to The High Llamas. But if you haven't acquainted yourself with his solo albums, you're really missing something special. The latest, "See How," brims with wonderful, diverse songs and performances, comfortably traversing pop, country and folk territory. Aves plays almost all of the instruments here and his guitar lines are nuanced and memorable. But it's his vocals that provide much of the ample charm. It's warm, weathered and engaging. It's vulnerable yet with a compelling edge. That's true of his honest, reflective, revealing lyrics, as well. They can be withering; they can be witty; but they always ring true. And the melodies are exceptionally appealing. Aves will win you over right from the start with "Just Like A Song." "Cold Llamas" is a winsome tour through a remote, wintery portion of the U.S. A soft, samba undercurrent courses through the belated self-awareness blues of "God Bless The Poor." In the wistfulness of "Rien de Rien," there's a hard-to-shake ache of regret. Aves sweetly reassures his sleeping child with "To His Recumbent Infants." There's a surprising, delightful cover of Pharrell Williams' "Happy," which Aves makes his own. His two kids contribute to that track in endearing fashion. His acoustic guitar rings beautifully and lushly on the lovely "Blues For Bob & Cliff," with its yearning for England. Aves anticipates the inevitably sorrowful end of a love story in "Words, Idle Words." Irreconcilable differences simmer in "The Complaintant." The closing number, "Baybee Dayz" moves on, buoying the listener with its rocking jauntiness as it expresses a father's worldly optimism. Throughout, unexpected instruments - mandolin, pedal steel, even trombone - pop up to provide perfect accents. With disarming candor and insight, the bittersweet album delves into life's trials and tribulations, but ultimately shines with its own brand of positivity. It's a low-key, high-reward record. Be sure to see for yourself how "See How" makes a lasting impression.
BLACK OLIVE JAZZ- "EXOTICA"
The seductive voice of Bay Area artist Kay Kostopoulos works wonders on a pleasing selection of tunes. Her vocals are extraordinarily expressive, as she explores the drama of each lyric. And the jazz arrangements she created with saxophonist Noel Jewkes captivate throughout. The lilting lovely piano work of Grant Levin also complements Kostopoulos' voice. Intricate rhythm patterns add to the enticing quality of the sound. Kostopoulos transports the listener to exotic worlds with such numbers as the sensually undulating "Bali Hai," as well as "A Night in Tunisia," Caravan" and "Never Never Land." Her voice wends intoxicatingly through the melody of "Lotus Land." Her rendition of Billy Strayhorn's "Passion Flower" mesmerizes. There are two beautiful Kostopoulos/Jewkes originals - "Wisteria" and "Cleopatra and the Viper." "Out of This World" is another high-light. The Black Olive Jazz of Kay Kostopoulos is a cocktail sure to make you forget your troubles.
"COLVIN & EARLE"
When two great artists combine for a duo album, it isn't always a match made in heaven. But for country-rock fans, the teaming of Shawn Colvin and Steve Earle is everything they could have hoped for and more. The voices of these two Americana giants merge in glorious harmony. Both exceptional songwriters, their new tunes here register strongly. Among the memorable tracks are the lively "Come What May," the spirited "Tell Moses," the relationship song "The Way That We Do" and the plaintive "You're Still Gone." There are also terrific covers of The Stones' "Ruby Tuesday;" Emmy Lou Harris' "Raise The Dead;" an irresistible rendition of Sylvia Tyson's "You Were On My Mind," a 60s pop smash for We Five; and John D. Loudermilk's "Tobacco Road," which was transformed into a rousing 1964 hit by The Nashville Teens (ironically they were an English band). Buddy Miller's astute production enhances the musical prowess of the two talents here, never getting in their way. Pleasing melodies, potent lyrics and powerful vocal performances make this album a winner. Let's hope this is the first of many studio collaborations between Colvin and Earle.
TANYA DONELLY - "SWAN SONG SERIES"
The set collects the series of five EPs Donelly released over the past few years, along with seven new songs. As a solo artist, as well as in her work with Throwing Muses, The Breeders and Belly, Donelly has been difficult to pigeonhole. That's an admirable trait. And this inventive artist demonstrates her diverse creativity on these tracks, as well. Collaborating with many different talents, including her husband Dean Fisher, Donelly delivers intriguing recordings that span alternative rock, pop and folk, and even sonic strangeness. The instrumentation varies wildly, incorporating, at various points, strings, horns, sitar and special effects. And it all seems organic. One of the riveting previously unreleased numbers is "Send Me Your Next Nightmare" (teaming her again with Belly-mate Tom Gorman). This three-CD release from American Laundromat Records is a reminder of how entrancing an artist Donelly can be. She may have titled this her "Swan Song Series," but this material indicates she potentially has many years of exciting music still in her.
"CHAIM TANNENBAUM"
It's never too late to fulfill a dream. At 68, Chaim Tannenbaum has released his debut album. And it's an impressive one, for an artist of any age. Tannenbaum had backed such artists as Kate and Anna McGarrigle and Loudon Wainwright III for many years. But his focus had been primarily on his day job as a Philosophy professor at a Montreal college. Now he thoughtfully offers listeners an appealing collection of folk tunes. High points include his own "Brooklyn 1955," the late Kate McGarrigle's "(Talk to Me of) Mendocino," and the traditional "Mama's Angel Child." There's a warm and sincere quality to Tannenbaum's voice and his music. This is a welcome and overdue coming out party.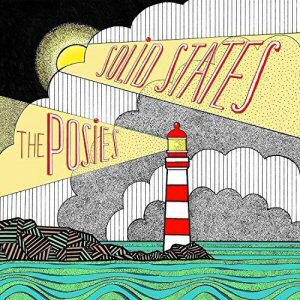 THE POSIES - "SOLID STATES"
The Posies are definitely not posers. They're the essence of what power-pop should be all about - great hooks, indelible melodies, canny song structure, clever lyrics, engaging vocals and impeccable production - familiar, yet inventive. The band hadn't released an album since 2010, but, fueled by foundering members Jon Auer and Ken Stringfellow, they return in top form. The record abounds with impossibly catchy numbers like "We R Power!" and "The Definition." Then there are soft, sweet songs like "Scattered." "March Climes" is a breezy beauty. "Sound of Clouds" is perfectly pretty. "Radiance" shines. You'll be humming these tunes long after you've finished listening to this eminently satisfying album.
DARRYL PURPOSE - "STILL THE BIRDS"
Purpose takes flight on a compelling new collection of songs. The singer-songwriter has a soothing voice that recalls that of James Taylor. His songs are skillfully crafted, authentic and involving. Among the highlights here are "Evergreen Avenue," "Everywhere at Once (Love Is)," a gentle "The Birds" and the dramatic Civil War tale "Shiloh." Eliza Gilkyson guests on the sweet "The Meaning of My Love." Purpose's music is mellow and meaningful.
PETE SEEGER - "PETE-PAK"
In 1996, Pete Seeger recorded an outstanding album, titled simply "Pete." It featured Seeger classics, such as "Kisses Sweeter Than Wine," "To My Old Brown Earth" and "The Water Is Wide," as well as previously unheard numbers like "Huddie Ledbetter Was a Helluva Man." Seeger's heartfelt singing and plucky banjo-playing were enhanced by the backing of various vocal choirs and the participation of admiring musician friends - Joanie Madden (pennywhistle), Howard Levy (harmonica), Paul Winter (soprano sax), Paul Preston (mandolin). The album won the Grammy for Best Traditional Folk Album. Now, 20 years later, it has been newly remastered. The 18-track CD has been packaged with a DVD of a 1982 Connecticut festival performances by Seeger, Paul Winter Consort, singer Susan Osborn and Brazil's Pe de Boi Samba Band. It's Winter's own Living Music label that has made this historic CD/DVD package available.
SHOOTER JENNINGS - "COUNTACH"
On his latest album, Jennings pays tribute to the innovative producer/composer Giorgio Moroder. It's definitely not what you would expect from the son of outlaw country icon Waylon Jennings. Actually it's Waylon's voice that opens the album. But Shooter is his own man artistically and embraces experimentation. Showing he's an adventurous artist, Jennings delivers a genre-shattering excursion that mixes country, rock, soundtrack music and electronica. Guests include Marilyn Manson, country-rocker Steve Young and Brandi Carlile. They help Jennings bring new ideas to diverse classic numbers like "The Neverending Story" and "Cat People." Even when Jennings seems to be offering a straight-up country tune like "Born To Die," he will suddenly veer it in a different direction, using surprising effects. It sounds strange. And it is. But it works. His previous release was a George Jones tribute. Who knows where Jennings will go next?
"ALLIGATOR RECORDS 45TH ANNIVERSARY COLLECTION"
Since 1971, the Alligator Records label has been making sure that great blues-oriented music is heard. It has risen from humble beginnings to become an American institution, in the best sense of the term. This terrific collection, celebrating the company's 45th birthday, is packed with great blues-rock, R&B and traditional blues numbers. The set gets off to a rollicking start with Lil' Ed & the Blues Imperials delivering "Hold That Train." Other highlights include Shemekia Copeland's soulful "Devil's Hand," Mavis Staples' fervent "Will The Circle Be Unbroken," Marcia Ball's rousing "The Tattooed Lady and The Alligator Man" and a sizzling "Cotton Mouth Man", served up by James Cotton with his guest Joe Bonamassa. Among other artists featured on this new release are such prominent performers as Charlie Musselwhite, Elvin Bishop, Lee Rocker, Anders Osborne, Rick Estrin & The Nightcats, Joe Louis Walker, Roomful of Blues, Koko Taylor, Delbert Clinton, Albert Collins, JJ Grey & Mofro, Curtis Salgado, Kentucky Headhunters, Guitar Shorty and Johnny Winter. Also on hand, Alligator's first artists - Hound Dog Taylor and The Houserockers. Every one of the 37 tracks is a gem. Happy anniversary, Alligator!
TEDDY THOMPSON & KELLY JONES - "LITTLE WINDOWS"
Kelly Jones is known for such winning pop efforts as "SheBANG!" Teddy Thompson, son of folk legends Richard and Linda Thompson, has carved out a reputation as an outstanding artist in his own right. Together Thompson and Jones have teamed for this terrific country-pop album that sounds like a long-lost classic from the late 50s. Thompson's plaintive vocals grab the listeners' emotions and hold on tight. Jones wraps some stirring harmonies around them. Their voices blend beautifully. And, as both are gifted writers, they have come up with some great songs. "Never Knew You Loved Me Too" and "Don't Remind Me" could have been early Everly Brothers hits. "Make A Wish On Me," with its Bo Diddley beat, is infectious. "Better at Lying" is the kind of duet ballad George Jones and Tammy Wynette would have loved. "Wondering" is a breezy, upbeat tune. "I Thought That We Said Goodbye" is as pretty a tune as you could ever hope to hear. "As You Were" has an irresistible Buddy Holly vibe. "Only Fooling" is a mid-tempo sizzler that benefits from hot and twangy guitar licks. "You Can't Call Me Baby" rolls along with a Buck Owens sort of drive. On the lovely "You Took My Future," the two voices soar, needing only an acoustic guitar to complete the emotional impact. This album is country-pop music the way it used to be… and still should be.
MARTINA McBRIDE - "RECKLESS"
Though Martina McBride might not be dominating the charts these days, as she did earlier in her career, the female country-pop artist is still capable of making magnificent music. Her voice is as powerful and pleasing as ever. The new album is filled with strong songs and dynamic, elegantly delivered McBride vocal performances. The title track is an exhilarating love song. The bittersweet "We'll Pick Up Where We Left Off" is a beauty. Other top tracks include "Just Around The Corner," "That's The Thing About Love," "Everybody Wants To Be Loved" and "Low All Afternoon," a heart-wrencher about the other woman. Buddy Miller joins McBride on "The Real Thing" and Keith Urban helps make "Diamond" sparkle. The intimate piano ballad "You and You Alone" ends the album on a note of perfect serenity. As always, it's a pleasure to listen to McBride.
ALEX MANDEL - "AS LONG AS WE BREATHE"
Mandel is known for his film-scoring work, for leading the band on NPR's "Snap Judgment LIVE!," as singer/songwriter/guitarist of the group The Echo Falls, and, oh, yes, as the fellow who penned such memorable tunes as "Touch The Sky" for Pixar's "Brave" animated feature. Now he's channeled his abundant talents and eclectic musical tastes into this fine solo debut album. It incorporates pop, rock, folk and world music influences, all shaped into distinctive and absorbing sounds. Melodies and rhythms are sophisticated and inviting. Lyrics are well crafted and intelligent. "Brave" star Julie Fowlis joins Mandel on the gorgeous ballad "The Road." "A Town Called Love" has a pensive folk-rock magnetism. An exotic allure swirls through "Golden Gate Bridge." "City By The Bay" and "Indispensable" are among the other memorable tracks. Mandel's voice is appealing throughout. "As Long As We Breathe" is a breath of fresh air.
ANAT FORT & GIANLUIGI TROVESI - "BIRDWATCHING"
This gently beguiling jazz album truly takes flight. The music reaches great heights, though many of Fort's exquisite compositions express a deep desolation. But there is beauty to be found in melancholy. Joining Israel's Anat Fort, a subtly expressive pianist, are her exemplary trio members, double bassist Gary Wang and drummer Roland Schneider, as well as featured guest, alto clarinetist Gianluigi Trovesi. "Earth Talks" is an idyllic blending of keyboard and clarinet. "Inner Voices" spontaneously speaks volumes. Among the other arresting pieces are "Not The Perfect Storm," "Meditation For A New Year," "Jumpin' In," "Murmuration" and "Song of the Phoenix." "Sun" closes the album with a tranquil radiance. When you're in the mood for reflection, this is the album to lead you to quiet revelations.
RACHEL EFRON - "ANGEL NO MORE"
If you haven't yet discovered Rachel Efron, this is an ideal time. She has just released a a spellbinding new EP. Upon hearing her voice, sweetly powerful and exceptionally expressive, you'll be completely swept up in her music. That will happen within the first few notes. And her songwriting - drawing from pop, alt-folk, Broadway and jazz influences - is brilliant, sophisticated and complex, yet instantly accessible and immersive. Each subtle, emotional moment is eloquently enhanced by her sensitive touch on the piano. Nuances are added by guitar, bass, drums, trumpet and trombone. "Angel No More," "Terrible Thing To Dream," "Love, I Think It Can Wait" and "Anyway" all sculpt their own distinctive identities.
"BRIGHT STAR" (ORIGINAL BROADWAY CAST RECORDING)
Steve Martin is far more than a wild and crazy guy. He has been a music guy for many years and recent collaborations with Steep Canyon Rangers and members of Nickel Creek resulted in some amazing bluegrass recordings. But Martin attained even greater heights, when he teamed with Edie Brickell, who penned enthralling lyrics for his marvelous melodies. Martin and Brickell reach a new level with the moving, memorable compositions for their Broadway musical debut, "Bright Star" (they co-wrote the music and story; Martin wrote the book; Brickell wrote the lyrics). The music merges elements of Americana and traditional show tunes to great effect. The tale, inspired by a real-life event, revolves around the aftermath of an out-of-wedlock child being abandoned. It's set in North Carolina's Blue Ridge Mountains, at the end of World War II, where we meet an aspiring writer and the female publisher of a magazine. The narrative flashes back to the 20s to reveal the publisher's sad love story. Carmen Cusack conveys all of the feeling of songs like "If You Knew My Story" and "Way Back In The Day." One of the show-stoppers is Hannah Elless' stunning vocal performance on the poignant "Asheville." "Sun Is Gonna Shine" is the uplifting number you'll be humming long after the album ends. The show's themes of redemption, forgiveness and optimism shine through in this album version. It's a joy to experience.
JEFF BUCKLEY - "YOU AND I"
Like his father, Tim, also a fantastic singer-songwriter, Jeff Buckley died way before his time. This never-before-heard collection of early demos reveals the raw, ravishing talent of this young man. Unadorned, he needs only a guitar to complement the spectacular instrument that is his voice. His jazzy take on Dylan's "Just Like A Woman" carries all of the song's aching loveliness. Buckley gets his funk on for Sly's "Everyday People." His angst matches that of The Smiths on their "I Know It's Over" and "The Boy With The Thorn In His Side." Buckley goes bluesy on "Don't Let The Sun Catch You Cryin'," a number once recorded by Ray Charles. The two original tunes on the album help to elucidate the artist's evolution. "Grace" later become one of his most cherished songs. "You and I" is the other presented here. In this nascent form, it's a heavenly melody that, as he explains on this track, emerged from a dream. These historic recordings, long gathering dust in a vault, expand our understanding of an ethereally beautiful artist.
BILL EVANS - "SOME OTHER TIME: THE LOST SESSION FROM THE BLACK FOREST"
Recorded in Germany in 1968, this studio album, by one of the jazz genre's most influential legends, had never been released until now. The brilliant pianist is backed here by two other greats - drummer Jack DeJohnette and bassist Eddie Gomez (both of whom are interviewed in the accompanying 40-page booklet). The two-CD set includes the trio's unique, adventurous interpretations of such familiar tunes as "You Go To My Head," "What Kind of Fool Am I," "Baubles, Bangles and Beads," "My Funny Valentine" and "On Green Dolphin Street," as well as performances of Evans originals - "Very Early", "Turn Out the Stars" and "Walkin Up." The music still sounds fresh and exciting half a century after it was recorded.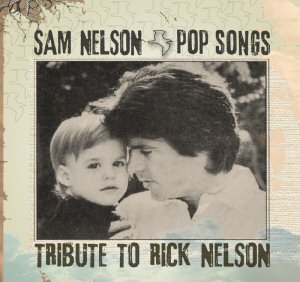 SAM NELSON - "POP SONGS: TRIBUTE TO RICK NELSON"
Twins Gunnar and Matthew Nelson have been harmonizing on recreations of their Dad Rick Nelson's hits for a number of years. Now Sam Nelson, the Rock and Roll Hall of Famer's youngest son, has released a nine-track EP paying tribute to Rick. And it's a heartwarming, welcome musical gem. Sam's dulcet voice is very similar to his father's. He captures the spirit of the original recordings, while bringing his own warm personality to the tunes. As a rock 'n' roll performer, Rick Nelson has achieved, retrospectively, much of the deserved respect he was denied during his lifetime. But he's still under-appreciated as a songwriter. Sam helps to remedy this by including several gorgeous, but not well known Rick originals - "Easy To Be Free" (from his 1969 "Rick Nelson in Concert - The Troubadour" 1969 comeback album"), "How Long" (from 1970's "Rick Sings Nelson") and "Last Time Around" (from 1971's too-long-ignored classic "Rudy The Fifth"). Sam revives all of the gentle magic of these songs. Sam's rendition of "Are You Really Real?" from the "Garden Party" album will waft its way into your memory with the otherworldly loveliness he gives it. Rick's signature song "Garden Party" party is here, reminding us of the late artist's philosophy - "You can't please everyone, so you've got to please yourself." The Jordanaires, who backed Rick, as well as Elvis, make a guest appearance on this track, as well as on another classic, "Lonesome Town." Also on the set list are the rare Rick single, "Try (Try To Fall In Love)," a very pretty country-rock ballad; and "Sweeter Than You," Rick's sigh-inducing 1959 Top 10 hit, penned by Baker Knight. Sam serves up winsome vocals on both. He also includes one new, original song of his - "It Rolls Away" - which fits perfectly with the vintage Rick material. Known for his recordings with L.A. indie rock band H Is For Orange, Sam shows his softer side with this record… and it's an apt, worthy homage to the man he called "Pop." In the digital booklet, you'll notice a line in Rick's handwriting, which daughter Tracy found after road warrior Rick was killed tragically in a 1985 plane crash. It says, "The Creative Soul… May it ever fly free." To purchase this remarkable tribute EP, which encourages a fuller appreciation of Rick Nelson's soaring creativity and amazing body of work, go to www.samssong.com.
SUNNY OZELL - 'TAKE IT WITH ME"
New York's Sunny Ozell, born and raised in Reno, has a genuine country lilt to her voice and a magical way of capturing the emotional essence of a diverse collection of outstanding songs. With experience in jazz and other genres, her voice is vibrant and versatile. Ozell works wonders with Leon Russell's "Manhattan Island Serenade." Sunny gets blue and torchy on Ray Charles' "Come Back Baby." On the title track, penned by Tom Waits, Ozell delves deep into the heart of the material. She finds the full gospel force of Hank Williams' "I Saw The Light" and Pops Staples' "Move Along Train." Ozell turns up the heat for the rockabilly of "Git Gone," then caresses the tenderness of the T Bone Burnett/Roy Orbison song "Kill Zone." Other top numbers include "Family Tree," Randy Newman's "Louisiana 1927" and "Only in the Movies." Ozell's husband is "Star Trek: The Next Generation" star Sir Patrick Stewart. Now she's trekking towards her own musical stardom.
"FOXTAILS BRIGADE"
The inventive folk-rock-chamber pop band from Oakland, Ca., continues to dazzle with their new, eponymous album. The songwriting has never been better. With imaginative instrumentation and arrangements enhancing Laura Weinbach's striking vocals, the new record is a tour-de-force. The opening track, the engagingly quirky "We Are Not Ourselves," is sort of Norman Rockwell morphing into "American Horror Story." There's an off-beat, dark whimsy to "Nun But The Lost" and a structure that defies definition. Equally eccentric is "Dirt Bags and Dozers." "No Fate" has a New Wave energy. Weinbach's voice is at its most enchanting on "Watch Me," "Last Still Standing" and "Last of a Dying Breed." Other fetching tunes include "Perfect Execution" and "Don't Look Down." "Far Away and Long Ago" will transport listeners into its own little world. Foxtails Brigade should be marching towards much wider recognition.
KAT PARRA - "SONGBOOK OF THE AMERICAS"
The voice is an instrument. And Kat Parra is a virtuoso. The San Jose jazz vocalist displays her artistry on her latest album, "Songbook of the Americas." She draws from Latin American and other world music influences. There's an organic flow to Parra's singing style that captivates. One of the highlights is her presentation of original lyrics, vocalese and scatsinging on "Wouldn't It Be Sweet?," her interpretation of Charlie Parker's "Au Privave." In similar fashion, she makes Eddie "Cleanhead" Vinson's "Four" very much her own. Parra's transformation of "Besame Mucho" is sensational, as is her thrilling version of Meredith Wilson's "Till There Is You." You've never heard these familiar tunes performed like this before. In fact, "Besame" includes a passage using Japanese bamboo flute! "Veinte Anos," a song written by Cuba's Maria Teresa Vera is another sterling moment. For "Dame La Mano," Parra composed the melody to envelop the words of Chilean poet Gabriela Mistral. Adding to the musical magic on the album are trombonist Wayne Wallace, pianist Murray Low, Venezuelan singer Maria Marquez and the great duo Tuck & Patti. But it's Parra's show. And she deserves much applause.
"CHARLIE FAYE & THE FAYETTES"
Prepare yourself for some fun time-tripping! Charlie Faye and her singing compatriots, Betty Soo and Akina Adderley, take us back to the heyday of girl groups, performing catchy original numbers that could have been smashes in the sixties. You might think you're listening to The Supremes, The Ronettes, The Crystals or The Cookies. The vocals shine on this polished pop-soul material. The backing band is outstanding, as well. Among the tracks that will shimmy into your memory are "It's All Happening," "Loving Names," "Coming Round The Bend" and "See You Again."
DARIA - "STRAWBERRY FIELDS FOREVER: SONGS BY THE BEATLES
Daria has reimagined Lennon/McCartney songs, giving them jazz twists and often utilizing bossa nova or Afro-Cuban rhythms. Approach the project with open minds and ears and the results will be rewarding. The tunes take on an entirely different feel. The vibrant, inventive vocalist gives "Can't Buy Me Love" a very cool sound. "The Fool On The Hill" is impeccably arranged. "Helter Skelter" really cooks. "She's Going Home" is a moving ballad, as is "Julia." Daria retains a taste of the psychedelic in her "Strawberry Fields Forever." Whether she swings or sways, she engages the listener. After a decade of providing backing vocals for Dan Hicks, Daria belongs in the spotlight.
JOHN MAYALL'S BLUESBREAKERS - "LIVE IN 1967 - VOLUME TWO"
Mayall recently got hold of these recordings - one-channel, reel-to-reel tapes - nearly fifty years old, and restored them. Blues fans will savor these long-buried treasures. Mayall's compadres in the British band were future Fleetwood Mac members Peter Green, John McVie and Mick Fleetwood. While not the greatest fidelity, the raw emotional power of one of the world's all-time greatest blues bands comes through just fine. On Volume Two, three Mayall originals are featured - "Tears In My Eyes," "Chicago Line" and "Please Don't Tell." Other top tracks include "Stormy Monday," "Sweet Little Angel," "Ridin' On the L&N" and Sonny Boy Willamson's "Your Funeral and My Trial." Green's amazing guitar chops are showcased on "Greeny." After all these years, the music is as vital as ever.

BOOKS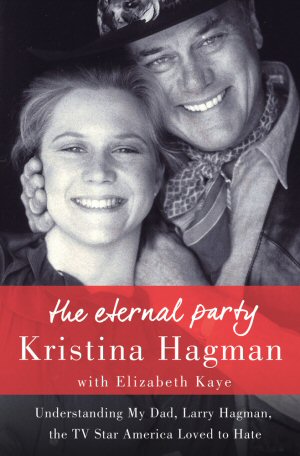 "THE ETERNAL PARTY: UNDERSTANDING MY DAD, LARRY HAGMAN, THE TV STAR AMERICA LOVED TO HATE"
By Kristina Hagman with Elizabeth Kaye [Thomas Dunne Books]
Kristina Hagman tells her family's story with remarkable candor, focusing on the life of her father, actor Larry Hagman, TV's Major Tony Nelson and J.R. Ewing. Kristina re-veals that her dad was quite dissimilar to those memorable characters. With a personal motto of "Have fun, don't worry, be happy," he did his best to, indeed, make life an eternal party. He drank wine and beer to great excess. In fact, Kristina says she almost never saw him sober. Larry Hagman even drank heavily after his liver transplant. He also used pot and LSD as means of self-medicating and self-exploration. He encouraged his daughter, as well as his wife, to explore these substances, as well. Though he was a caring, attentive parent, sometimes his irresponsible attitudes put his child in terrible jeopardy. Nonetheless, when, on his death bed, her father, no longer lucid, begs for for-giveness, Kristina doesn't know why. In the book, she delves into the possibilities. Despite all his flaws, including serial adultery, she feels deep love and forgiveness for him. Examining his history, especially his difficult relationship with his mother, Broadway legend Mary Martin, helps us understand this would-be Peter Pan. The book also depicts her own journey, leading to her finding inner peace and a career as a gifted painter. For Hagman's "I Dream of Jeannie" and "Dallas" fans, the compelling "Eternal Party" is filled with surprises. You may hate to love Larry Hagman after reading this biography, but his charm and joie de vivre still make him irresistible.
"LISTEN DO YOU WANT TO KNOW A SECRET?"
THE AUTOBIOGRAPHY OF BILLY J. KRAMER
By Billy J. Kramer with Alyn Shipton [Equinox Publishing]
For all of us fascinated by British Invasion music, particularly the Merseybeat sound that erupted from Liverpool in the early 60s, this book is a must-read. Billy J. Kramer enjoyed many hit records, including several penned for him by John Lennon and Paul McCartney. His Beatle ties include "I'll Keep You Satisfied," "Bad To Me," "I Call Your Name" and "From A Window." Unfortunately, Kramer said thanks, but no thanks to "Yesterday." Kramer and The Beatles shared the same manager - Brian Epstein - so the book contains many revealing stories about the Fab Four. There are also insights into the complex, tormented Epstein. And Kramer was close to Lennon's first wife, Cynthia, so he passes along some of his poignant moments with her. Many other luminaries of the era pop up, including Dusty Springfield, Gene Pitney, Gary Lewis, Gerry Marsden, The Searchers and Cilla Black. We also learn about Kramer's story - the meteoric rise to teen idol status, riding the crest of the stardom wave into his twenties, then trying to figure out what to do with the rest of his life and career, after Epstein's tragic death and the shifting of the pop scene towards heavy rock and psychedelia. We learn of Kramer's battles - with the bottle and with his original backing band, The Dakotas. Ultimately, however, it's a story of survival, as a healthy, happy Kramer continues to record and perform today.
Be sure to read the PCC interview with Billy J. Kramer: http://popcultureclassics.com/billy_j_kramer.html