DEJA RE-VU
Pop Culture Classics' Recommended CDs, DVDs and Books
By Paul Freeman


DVDs



"TALKING FOLKLORE CENTER"
This is an absorbing 1989 documentary, originally show on Swedish TV, about Israel "Izzy" Young." The title comes from a song Bob Dylan wrote about Young and his ideal-istic venture. Young opened the Folklore Center, a bookstore and concert venue, in 1957 and it quickly became a hangout for New York's folkies and poets. Among those who sang their songs there were Dylan, Dave Van Ronk, Elizabeth Cotten, New Lost City Ramblers, Tim Buckley, Bill Monroe, Jean Ritchie and Phil Ochs. Young's influence spread through Sing Out magazine articles and a radio show. When rents rose to un-tenable levels, Young set up shop in Stockholm, Sweden in 1973. In the film, Young re-turns to NYC and meanders through the old neighborhood, the Village, reminiscing. Many artists appear, including The Fugs' Ed Sanders with a poem, Allen Ginsberg war-bling "Father Death Blues," Pete Seeger talking and singing, and a performance of "A Plea For Order," an a cappella anti-Reagan/Thatcher ditty by Heather Wood. The doc-umentary, directed by Jim Downing, pays homage to a man, a genre and the spirit of an era.

"BOB HOPE - ENTERTAINING THE TROOPS"
Filmmaker Robert Mugge captures one of the brighter sides of WWII, focusing on the American performers who entertained the troops. He shares rare segments of Bob Hope, Bing Crosby, Jack Benny, Dorothy Lamour, Frances Langford, the Andrews Sisters, Abbott and Costello, Lena Horne, Carole Landis, Dinah Shore, Jerry Colonna, Danny Kaye, Irving Berlin, Eddie Rochester Anderson and bandleader Kay Kyser, who are generously and patriotically displaying their distinctive talents. Hollywood stars such as Humphrey Bogart, James Cagney, Marlene Dietrich, Carole Lombard and Edward G. Robinson pop onto the stages to lend their support. Mugge also includes touching foot-age of the 1987 reunion of Hope's WWII touring troupe. The interviews are moving and revealing. The documentary is a valuable and entertaining piece of history.

"CAN'T STAND LOSING YOU - SURVIVING THE POLICE"
Based on Police guitarist Andy Summers' autobiography, it tells his story, from early days on the psychedelic rock scene to helping to define the new wave movement. This engrossing documentary features interviews with Sting and Stewart Copeland, as well as Summer. It also follows the band on their 2007 reunion tour. There was always plenty of drama involved with this talented, tumultuous trio as they rose to become one of the biggest bands of the 80s. Rare archival footage will thrill any Police fan. The film gives us a deeply personal look at the ride, from Summers' perspective. Beyond the ex-citement and success of worldwide tours, there is the loneliness and depression, being away from family. The film provides insights into the band's dissolution. Summers' im-mersion in photography is also touched upon. Extras on the Blu-Ray (from Cinema Libre) include the featurette "Andy Summers In His Own Words;" a commentary track with Summers and the documentary's director, Norman Golightly; an L.A. premiere Q&A with the two men; Summers' photos and more.

RAVI & ANOUSHKA SHANKAR - "LIVE IN BANGALORE"
The concert DVD opens with the Ravi Shankar quote, "Music runs in the veins of every individual and it is that thread which binds us all together." And over his lifetime, Shan-kar's music brought diverse people from around the globe together. Though by the time this 2012 sold-out performance took place in India, 91-year-old Ravi appeared frail, the sitarist supreme still exuded the transcendent power and transformational magic of mu-sic. With his incredibly gifted daughter, sitarist Anoushka, and an excellent ensemble, he weaved an unforgettable evening of spirit-lifting sounds. This final performance in his homeland, it's presented here on two CDs and the DVD, which contains a bonus Anoushka concert. Ravi has passed on, but these recordings and the music of Anoushka serve to build on his legacy.

"JESSIE MATTHEWS COLLECTION - VOL 1 & 2"


VCI has provided us with a perfect opportunity to discover, or rediscover, the musical charms of actress/singer/dancer Jessie Matthews. Already a sensation in Britain in the 1920s, she extended her popularity to the States in the 30s. She was a stage, recording and movie star. These collections, fives discs each, offer a total of 10 of her entertaining films, all showcasing Matthews' crystalline light soprano voice. Fetching and funny, she displays a bright, wide-eyed charisma throughout. Matthews projects an endearing vi-vacity and vulnerability. Her engaging energy keeps each of these films buoyant. Vol-ume One presents "There Goes The Bride," "The Man From Toronto," "The Good Com-panions," "Friday The Thirteenth" and "First A Girl." Volume Two features "It's Love Again," "Gangway," "Sailing Along," "Climbing High" and "Head Over Heels." After view-ing these collections, you'll find yourself head over heels for Ms. Matthews.

AEROSMITH ROCKS DONINGTON"
The Blu-Ray/two-CD release from Eagle Rock shows that even in 2014, after more than 40 years of performing, Aerosmith could still rock with the best of them. The band's chemistry and energy translates into dynamite versions of such numbers as "Train Kept A-Rollin'," "Eat The Rich," "Love In An Elevator," "Living' On The Edge," "Freedom Fighter," "Janie's Got A Gun," "Toys in the Attic," "Come Together," "Dude (Looks Like A Lady," "Walk This Way," "Dream On," "Sweet Emotion" and more. Steven Tyler's showmanship at this U.K. event is in full, glittering force. Joe Perry provides the musical pyrotechnics. Picture and sound quality are superb. It's the next best thing to being there.

"JEFF LYNNE'S ELO LIVE IN HYDE PARK"


In 2014, in London's Hyde Park, singer/guitarist/songwriter Jeff Lynne, accompanied by his band and the BBC Concert Orchestra, recreated the magic of ELO. This Blu-Ray release, courtesy of Eagle Rock Entertainment, allows you to fully appreciate the rich detail of this exhilarating musical adventure. In accordance with Lynne's wishes, the sound is a 2.0 mix, rather than surround, reflecting the original experience. With the Electric Light Orchestra, Lynne layered rock with classical flavors and the results were vitalizing. The set list includes "All Over The World," "Evil Woman," "Ma-Ma-Ma Belle," "Showdown," "Livin' Thing," "Strange Magic," "10538 Overture," "Can t Get It Out Of My Head," "Sweet Talkin Woman," "Turn To Stone," "Steppin Out ," "Handle With Care," "Don't Bring Me Down," "Rock n Roll Is King ," "Telephone Line" and "Mr. Blue Sky." Joining the ageless Lynne on stage is original ELO keyboardist Richard Tandy. The music still sounds fresh and fun. The audience of 50,000 was thrilled and home viewers will be, as well. Fans will also appreciate the extras - a new Lynne interview plus a full-length documentary, "Mr. Blue Sky - The Story of Jeff Lynne and ELO."

"SHOCKER" - COLLECTOR'S EDITION"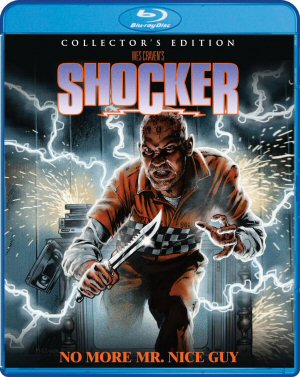 When you fry a mass murderer in the electric chair, you're going to put him in a really, really bad mood. That's the case with the infamous Horace Pinker in Wes Craven's hor-ror classic, "Shocker." The 1989 film returns to electrify viewers' in Scream Factory's new Blu-Ray Collector's Edition. All the gore, suspenseful scenes and gruesome humor look and sound fabulous! With Craven's recent passing, it's a good time to have another look at this wonderfully over-the-top shock flick. Mitch Pileggi is fun and ferocious as the hair-raising Pinker. Peter Berg, in one of his early roles, plays a wide-eyed high school jock. The pins-and-needles score by William Goldstein is a big plus. Special features include writer/director Craven's audio commentary, featurettes, many interviews and much more.

"THE SENTINEL"
Scream Factory brings you to the gateway to hell with its new Blu-Ray release, "The Sentinel." The 70s cult film, directed by Michael Winner ("Death Wish") and based on a best-selling novel, features an astounding cast - Chris Sarandon ("Princess Bride"), Cristina Raines ("Nashville," "The Duellists"), Ava Gardner, John Carradine, Jose Ferrer, Christopher Walken, Jeff Goldblum, Jerry Orbach, Burgess Meredith ("Rocky"), Martin Balsam ("Psycho"), Beverly D'Angelo ("National Lampoon's Vacation"), Arthur Kennedy, Tom Berenger ("Platoon"), Deborah Raffin, Sylvia Miles "MIdnight Cowboy"), Eli Wallach ("Magnificent 7"), Richard Dreyfuss (uncredited - don't blink or you'll miss him). A model (Raines) moves into a New York brownstone and meets some extremely creepy neighbors. Ghosts, orgies and a secret order of priests are only the beginning of the bizarre goings-on. There is evil everywhere, as the movie's trailers proclaimed. And it's accentuated by makeup effects crafted by the legendary Dick Smith ("The Exorcist"). There was apparently ample nastiness behind the sinister scenes, as well, as you'll dis-cover through audio commentary tracks with the director, the screenwriter and Raines. The full 1080p high definition and 2.0 Mono DTS-HD Master Audio soundtrack make sure you get the full effect of the campy, disturbing horrors.

CDs



MARIA SCHNEIDER ORCHESTRA- "THE THOMPSON FIELDS"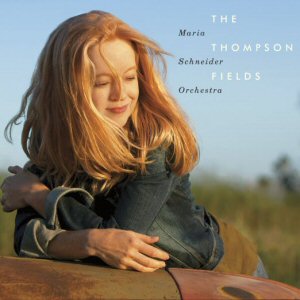 The Maria Schneider Orchestra's first studio album in seven years, this one showcases the diversity, intricacy and undeniable emotional power of the Minnesota native's com-positions. Each track draws in the listeners, enticing them, taking them on distinctive, elaborate journeys. Schneider allows us to bask in warmth as she reflects on the prairies where she spent her childhood. There's a depth and resonance to the composer's work. As a bandleader, Schneider knows how to take a large jazz ensemble to extraordinary heights, while retaining a rare intimacy in the sounds. As beautifully interwoven as the instruments are, individual players also have opportunities to shine. Among the pieces that will linger in your memory are the title track, "The Monarch and The Milkweed," "Home," "Nimbus," "A Potter's Song" and the last number, "Lembranca," which begins gently and builds in thrilling fashion. You'll want to explore the many moods of "The Thompson Fields" again and again.

"WATKINS FAMILY HOUR"
Nickel Creek's Sarah and Sean Watkins, joined by some equally talented friends, have put together a remarkably engaging collection of eclectic covers. It all feels like a dream Americana living room jam. And, in fact, the concept grew out of informal shows at L.A.'s Largo club. The song selection is perfect. Among the endearing performances are renditions of Gordon Lightfoot's "Early Morning Rain," "Bob Dylan's "Going Going Gone," Robert Earl Keen's "Feelin' Good Again," Grateful Dead's "Brokedown Palace," Lee Ving's "King of 12 Oz. Bottles," Lindsay Buckingham's "Steal Your Heart Away," the George Jones hit "She Thinks I Still Care" and the classic "Where I Ought To Be," penned by Harlan Howard and made famous by Skeeter Davis. The Watkins Family puts their own distinctive stamp on each tune. Sarah's vocals are especially engaging. Fiona Apple adds pleasing harmonies. Benmont Tench of The Heartbreakers contrib-utes substantially with his piano work. Let's hope this family stays together, making great music for years to come.

TIFFANY AUSTIN - "NOTHING BUT SOUL"
Tiffany Austin brings her silky, sexy brand of jazzy soul to the songs of Hoagy Carmi-chael and other classic material. The Berkeley-based vocalist puts her own irresistible imprint on timeless Hoagy tunes like "Stardust," "I Get Along Without You Very Well," "Skylark" and "Baltimore Oriole." You'll be popping your fingers to "Sing Me a Swing Song (And Let Me Dance)." Austin's rendition of "Georgia On My Mind" is terrifically torchy. Moving away from Carmichael compositions, (though he actually recorded a version!) Austin gives a whole new feel to Johnny Cash's "I Walk The Line." Her "Line" is saucy and rollicking. And her vocal acrobatics on the closing "Tete-A-Tete," a cappella and sans lyrics, are quite dazzling. Backed by an outstanding combo, Tiffany glitters.

DURAN DURAN - "PAPER GODS"


If you mocked Duranies in the 80s, you owe them an apology - big time. The band not only continues to make albums 34 years after they broke through, but they're creating new music that's as strong as anything they've ever done. Simon LeBon, Nick Rhodes, Roger Taylor and John Taylor know how to fashion timeless pop that will make you move to the beat, but will also ingrain itself into your memory. The new album's title track gets things off to a captivating start. It's a dreamily pulsating epic. The first single, the anthemic "Pressure Off," with potent beat and funk feel, aided by guests Janelle Monae and Nile Rodgers, will make you shed your inhibitions and celebrate. "Change The Skyline" will send your spirits soaring. "Danceophobia" should be an instant club favorite. "What Are The Chances?" is a powerful ballad. "Last Night in the City," featuring Kiesza, is another high point, as is "The Universe Alone." LeBon still sounds great and surrounding harmonies bolster that fact. Duran Duran presents highly polished pop, but their songs also have intense emotion, as demonstrated by "You Kill Me With Silence." Others contributing to the impact of the album are Mark Ronson, Lindsay Lohan and former Red Hot Chili Peppers guitarist John Frusciante. The band still looks and sounds remarkably youthful. Are they hiding a decaying group portrait in an attic somewhere?

"RALPH'S WORLD ROCKS AND READS"
Kids and parents are always eager to venture into Ralph's World - and with good rea-son. This delightful new Ralph Covert CD comes with a mini-picture book, so it encour-ages reading, as well as dancing and playfulness. "Welcome to Christmas Wood" is in-stantly endearing, Beatle-esque tune. "Me and My Animal Friends" is a cheerful country ditty. "Monster" is adorable. For a holiday tune with a fun and spooky atmosphere, listen to "Harry's Haunted Halloween Circus." "We Are Ants" is a musical picnic, catchy, with a "Grease"-like, 50s rock 'n' roll feel. You can't help but sing along with sunny numbers like "Happy Lemons." Other winners here include "Dump Truck," "Do The Math," "Surfin' In My Imagination," "Sunny Day, Rainy Day, Anytime Band," "Old Red#7" and "River Flow." The wistful "Sawdust and Spangles" pleasingly closes this outstanding collection. Covert again displays ample humor and creativity as he entertains the kiddies.

DENNY BERTHIAUME & DAVE BENDIGKEIT - "WEST SIDE STORY"
Pianist Berthiaume and trumpeter Bendigkeit find fresh and meaningful nuances in Leonard Bernstein's remarkably emotive score. The Jets gang would knowingly nod and snap their fingers to "Cool." "Somewhere" portrays a poignantly idyllic musical place. "One Hand, One Heart" takes a tender path. There's a subtle excitement to "Tonight." And "Maria" has never been lovelier. Berthiaume, rhythmically and melodically, im-presses on the keys. Bendigkeit's horn is hauntingly beautifully. A wonderful interpreta-tion of a Broadway/film classic.

SALLY CREWE - "LATER THAN YOU THINK"
This is a Crewe you definitely want to join. She drives through highly appealing, melodic pop-punk. "Satellite" offers contrast, with the punch of its sound juxtaposed against the plaintive quality of the lyrics. Other top tunes include the longing "Looking at the Moon," the throbbing, unpredictable "Needle in the Groove," the arrestingly rhythmic "Look Back Down" and the crisp "Come In No. 9." Crewe, with pleasing melodies, effective hooks and clever material, knows hows to make power-pop that will stick in listeners' memo-ries.

WHITNEY ROSE - "HEARTBREAKER OF THE YEAR"
The Canadian singer, on her second album, proves she's in full bloom as an artist. "Little Piece of You" will grab you right from the start. The title track opens with a twangy sort of twist on a Peggy Lee "Fever" feel. "Ain't It Wise" is a tune that would have suited Brenda Lee. Rose delivers it flawlessly. She reaches emotional heights on the Roy Orbison-esque "Only Just A Dream." The Devil Borrowed My Boots" bounces along with a Jeannie C. Riley kind of sassiness. "Lasso" is an engaging mid-tempo country-rocker. A cover of The Ronettes' classic "Be My Baby," joined by her album's producer, the har-monizing Raul Malo (of Mavericks fame), is appealing. Malo's production enhances the vocals throughout, never overwhelming them. The sweet voice of Rose brings a new poignancy to Hank Williams' "There's a Tear in My Beer." All 10 tracks invite repeat playback.

"LOWELL LEVINGER (BANANA)'S 'GET TOGETHER' - BANANA RECALLS YOUNGBLOODS CLASSICS"
To mark The Youngbloods' 50th anniversary, original band member Lowell Levinger, better known as "Banana," has re-recorded many of their popular tunes. The new, Americana-style arrangements - and Levinger's affable vocals - give them a fresh life and they're quite winning. There are folk, blues and jug band influences. With mandolin adding to the poignancy, Levinger brings tenderness to "Get Together," the Dino Valenti song that The Youngbloods turned into an anthem of the late 60s. Levinger offers whimsy with "The Pool Song" and "Euphoria." Fellow Youngblood Jesse Colin Young joins him on a couple of tunes, including Young's beautifully redemptive song, "Dark-ness Darkness" and the breezy "Sugar Babe." Levinger wrote several of the songs here, including "Supersonic Transport" and "Interlude," with its fetching banjo. Other notable friends on the album include Darol Anger, Ry Cooder, Nina Gerber, David Grisman, Dan Hicks and Maria Muldaur. It's clear everybody's having a good time. And you will, too.

VINCE GUARALDI - "PEANUTS GREATEST HITS"
A distinctive Bay Area jazz pianist and composer, Guaraldi, already known for his col-laborations with Cal Tjader and his own smash instrumental crossover hit "Cast Your Fate to The Wind," was the perfect choice to score the "Peanuts" TV shows. It was an inspired selection by the specials' producer, Lee Mendelson. This 12-track Fantasy Records collection brings together compositions from a number of the Peanuts gang's on-screen adventures. More than nostalgia, the album brims with the unique energy that Guaraldi brought to the animated works. His moods capitivate, whether joyful or wistful, playful or poignant. There's even a rare, soulful Guaraldi vocal on "Little Birdie," a tune penned for Snoopy's pal Woodstock. Throughout, the composer hits exactly the right notes to breathe life into Charles Schulz's beloved characters.

ERROLL GARNER - "THE COMPLETE CONCERT BY THE SEA"
One of the top-selling jazz albums of all time, the 1955 Garner concert is now available in a three-CD set. The complete evening, which took place in Carmel-By-The Sea, was recently discovered and digitally remastered. So, in addition to the edited version Co-lumbia originally released, we now have 11 previously unreleased tracks to cherish. Song selection includes "Lullaby of Birdland," "Mambo Carmel," "Teach Me Tonight," "The Nearness of You," "It's All Right with Me," "Where or When"and "April in Paris." Garner was a magician on the piano keyboard and here he explores a wide range of tempos, tunes and emotional landscapes. His touch is extraordinarily liberated and ex-pressive. Included are recorded interviews with Garner and the other two members of his trio - drummer Denzil DaCosta Best and bassist Eddie Calhoun. Sixty years after the event took place, Garner's concert proves to be just as enthralling as ever.

THE DOORS - "OTHER VOICES" & "FULL CIRCLE"
There were four amazing musical talents in one of rock's most exciting and adventurous bands, The Doors. Even with Jim Morrison gone, the three surviving group members - guitarist Robby Krieger, keyboardist Ray Manzarek and drummer extraordinaire John Densmore - could create songs and sounds that maintained a uniquely riveting power. Yes, the charismatic Morrison's magnetic vocals are missed. But Manzarek and Krieger fill in capably. Manzarek's work on keys is arresting, as always. Krieger should be re-garded as one of the era's greatest guitarists. And Densmore is one of rock's most crea-tive drummers. On 1971's "Other Voices," standout songs include "Ships With Sails," "Down on the Farm" and "Hang On To Your Life." On "Full Circle," top tunes include a rousing "Get Up and Dance" and the more jazz-flavored "The Piano Bird," with its flute passages, and the funk-fueled "Verdilac" with Charles Lloyd sax. These albums should definitely be part of any serious Doors fan's collection. Rhino has made them available not only as a two-CD set, but on Virgin 180-gram vinyl, as well. For years, this music had only been available digitally. Now remastered, the tracks sound sensational.

TEXTONES - "MIDNIGHT MISSION"


One of the finest unheralded bands of the 80s, the Textones are ripe for rediscovery. Carla Olson may be best remembered for her more country-oriented duet ventures with Gene Clark of Byrds fame, but she proves with "Midnight Mission" (the Textones' 1984 debut) that she can rock with the best of them. Singer-songwriter-guitarist Olson displays the earnest anthemic rock power of a distaff Springsteen, including the social and political conscience. But somehow, mainstream success eluded the Textones. That seems baffling, considering the strength of such songs as "Running," with its Clarence Clemmons-like sax runs, "Number One Is To Survive," "Luck Don't Last Forever," "Just A Matter of Time," "Standing in Line," "Upset Me" and the title tune. Country and blues influences add tasty textures to the tunes. This new edition offers an alternate take and a couple of dynamic live tracks. Make it your mission to put the Textones on your playlist.

THE BAZILLIONS - "ON THE BRIGHT SIDE"
Parents - and grandparents - will love this album just as much as their kids. The Minne-sota band will spark bazillions of smiles with this bright music. There are echoes of 60s bands like The Cyrkle and The Hollies, as well as more recent artists such as They Might Be Giants. The sunshine pop, with genial harmonies, jangly guitars, engaging melodies and clever lyrics will delight all ages. Among the warm, witty, wonderful tunes are "My Teacher's An Alien," "Family Tree," "Personification," "Superhero Rock Band," "Outside," "Water Cycle," "Bad Haircut," "Favorite Book" and "Sons and Daughters," not to mention the spelling rule reminder, "Q and U." This is kindie rock at its best.

JOE ELY - "PANHANDLE RAMBLER"
Ely has been releasing great albums since 1977. The Texas singer-songwriter contin-ues that streak with "Panhandle Rambler." With an expressive voice and a way with words, Ely stands among the finest musical storytellers. He sings of colorful characters and casts a powerful spell. The perfectly understated instrumentation includes Spanish guitar, accordion, drums, bass and fiddle. Most memorable tracks include "Coyotes Are Howlin'" and the moving "You Saved Me" (a loving tribute to his wife Sharon) In addition to his 10 compelling originals, Ely includes renditions of tunes by his pals, "Magdalene" (Guy Clark/Gary Stephenson) and "When the Nights Are Cold" (Butch Hancock). You'll be glad you embarked on musical travels with this rambler.

"EEG-FONNESBAEK"
If you haven't caught up with this striking album yet, by all means, do so. It's a stunning beauty. Two great Danish artists - vocalist Sinne Eeg and bassist Thomas Fonnesbaek -need no other accompaniment to create spellbinding music. Even the most familiar tunes are reborn with their sensitive insights. "Willow Weep For Me" takes a torchy turn. The duo's "Summertime" is a cool, rhythmic excursion. "Body and Soul" simmers entic-ingly. Their interpretation of "You Don't Know What Love Is" will long haunt you. The Leonard Feather/Lionel Hampton number, "Evil Man Blues," is irresistibly nasty. "Come Rain or Shine" will mesmerize you. And "Taking It Slow," co-written by Fonnesbaek, gets a spine-tingling delivery from Eeg. The bass player demonstrates a versatile, canny touch through the entire record. And Eeg is a remarkable singer who exudes a wondrous warmth. Already esteemed internationally, the extraordinary Eeg is overdue for North American recognition. She definitely has star power.

AMERICA: THE WARNER BROS. YEARS 1971-1977
The band America - Gerry Beckley, Dewey Bunnell and Dan Peek - had a wonderfully winning way of blending pop, folk, country and rock influences. Rhino's new eight-CD collection includes all of their Warner Bros output from the years 1971-77. The seven remastered studio records, plus a live album, display the depth and lasting beauty of their work. The group soars with Crosby-Stills-Nash style harmonies on tunes like "Only In Your Heart." They sound like Buffalo Springfield-era Neil Young on cuts like "Sand-man" and "Three Roses," as well as their smash "A Horse With No Name." Hits like "I Need You," "Tin Man," "Daisy Jane," "Ventura Highway," "Lonely People" and "Sister Golden Hair" prove their timelessness. Their version of "Muskrat Love," later a biggie for Captain & Tennille, is just as appealing. America can soothe with gently moving ballads like "Moon Song" and "She's Gonna Let You Down," which has a McCartney-esque charm. They bring a bluegrass zest to "Don't Cross The River." Lesser known numbers such as "Submarine Ladies," "It's Life," "Who Loves You," "Tomorrow," the string-infused "Seasons" and "Another Try," with its Nilsson-like lilt, are also winsome gems. "Miniature" is a lush and lovely little instrumental. America, we salute you!

FACES - "YOU CAN MAKE ME DANCE, SING OR ANYTHING (1970-1975)"
Yes, long before Rod Stewart tumbled into a vat of schmaltz and recycled the Great American Songbook, he was a raw, raucous, very real British blues-rocker. And many of his all-time best vocal work can be heard on this outstanding Faces collection. It in-cludes all four studio albums and a bonus disc packed with rarities. After Rod's stint with Jeff Beck, he and bandmate Ron Wood joined forces with the Small Faces, who had just lost Steve Marriott. Among the scorchers here are "Bad 'N' Ruin," "Miss Judy's Farm," Chuck Berry's "Memphis" and a live version of "Too Much Woman (For A Henpecked Man"). When the band slows down, Rod simmers memorably on tracks like "Tell Everyone," "Sweet Lady Mercy" and "If I'm On The Late Side." Occasionally the group hit the commercial sweet spot, as with their hit "Stay With Me," penned by Stewart and Wood, and "Ooh La La," written by Ronnie Lane and Wood. The late Lane, the band's bassist, was a terrific songwriter, as evidenced by such numbers as "Debris," "Last Or-ders Please" and "Glad and Sorry." Kenny Jones is a powerhouse on drums. Ian McLagan's keyboards, with their boogie flourishes, add plenty of hot sauce. Remaster-ing has breathed new life into the tracks. And previously unreleased tracks, such as a live "I Wish It Would Rain" from the Reading Festival, and the single version of Paul McCartney's "Maybe I'm Amazed," make this a must for any Faces fan. A limited edition 180-gram vinyl version is also available.

LUCKY DIAZ & THE FAMILY JAM BAND - "ADELANTE"
This upbeat family/children's music, with bilingual lyrics, holds universal appeal. There's a surf-punk flair to "Pescado Asustado." "Pinata Attack!" has a Dick Dale guitar pizzazz. The bouncy "Contamos Hasta Seis" is another winner. The oldie "Speedy Gonzales" is fast-paced fun. "Cuantos Tacos (The Taco Song)" will also brings smiles to listeners' faces. "Guacamole Boy" is a rap ditty. You won't be able to stay still while "Cha Cha Cha" plays. There's a wistful joy to "Le Pequena Arana." The Latin Grammy-winning/Emmy-winning band, known from exposure on NPR and Sprout, will make you feel lucky to be listening.

SARAH PIERCE - "BARBED WIRE"
Texas-based country singer-songwriter Pierce displays a strong, expressive voice and an indomitable spirit on her new album. On the title track, she sings, "I"m weathered, I'm twisted, and I'm dangerous as hell." "Mackerel Sky" speaks of the sunshine after the storm. Other top tracks include "Call Us Proud," "Find My Way Back To You" and "I'm The Daughter of a Cowboy's Wife." The uptempo "Light It Up" is hard to resist. And "I Don't Give My Heart" is a beauty. Pierce duets with Reckless Kelly's Willy Braun on their co-write, the tender ballad "I'm Sorry." There's an honesty and real emotion in Pierce's vocals and her writing.

KYLE EASTWOOD - "TIME PIECES"


With this album, Eastwood proves that it's high time we recognized him as one of our finest contemporary jazz bassists, bandleaders and composers. The new record gazes back to some of his inspirations. Among the highlights are the Horace Silver tune "Blowin' The Blues Away" and Herbie Hancock's "Dolphin Dance." But it's Eastwood's own compositions that prove to be the most moving. He has composed for many of his father Clint Eastwood's films. And a version of the theme from "Letters From Iwo Jima" is a poignant part of this album. "Nostalgique," which he co-wrote with pianist Andrew McCormack, is another beauty. The band's "Caipirinha" provides an inviting excursion. In every instance, Eastwood's playing is sensitive, subtle, yet powerful, and very intui-tive. And he has assembled a remarkable group of musicians to fully realize his vision. Eastwood is creating music that resonates with today's listeners and will inspire future generations.

RENEE & FRIENDS - "SIMPATICO"
It's an illustrious group of friends that joins Renee Stahl on her new children's album. "Gather Round," the sweet indie-pop tune that opens the album, pays tribute to family meals and features guest Lisa Loeb. Glen Phillips (Toad The Wet Sprocket) sings with Renee on another lovely number, "You Were Meant to Be." Renee duets with Maya Ru-dolph on a warmly whimsical rendition of Prince's "Starfish and Coffee." Molly Shannon adds charm with the "You're A Good Man, Charlie Brown" classic song "Happiness." Renee's lovely voice carries "You and Me." Equally exquisite are "This Bright Dream" (with Tom Rossi) and "Right Here Now (with Freckles). Other guests include Casper Babypants, Jeremy Toback and Colin Hay (Men At Work), who contributes a spoken world piece. But it's Renee's voice, soft, warm and comforting, that makes this album truly special.

MAURA KENNEDY - "VILLANELLE"
For years, the New York-based duo The Kennedys (husband-and-wife Pete and Maura) have been perfecting an exhilarating sound that blends 60s-style pop-rock with Ameri-cana. Recently Maura released a solo album, "Villanelle," which features songs she penned with her friend, poet B.D. Love. Their collaboration has resulted in unforgettable songs, performed with brilliance. Maura's voice entrances on such numbers as "Bicycles with Broken Spokes," "I Cried To Dream Again," "Firefly," "She Worked Her Magic On Me," "Coyotes" and "Be The One." And her melodies flow ever so tenderly and naturally over the beautiful, elegant lyrics provided by Love. There are 15 tunes here and each is a carefully cultivated gem.

MINDI ABAIR - "LIVE IN SEATTLE"


Saxophonist Abair doesn't need any studio polish to impress listeners. This live effort, with blues-rock band The Boneshakers, is riveting. Abair and her fellow players stir rock, jazz, blues and soul together and come up with a savory, soulful, sizzling stew. With her horn, Abair conjures up a tantalizing tempest. "Haute Sauce" reaches tremendous heights. On "I Can't Lose," Abair turns up the heat with a searing vocal. The version of "Summertime" Abair delivers is a raw scorcher. Another happening track is "Make It Happen," which Abair co-wrote with the legendary Booker T. Jones. With some more performances like the ones on this album, Abair just might reach legend status herself.

ANTON FIG - "FIGMENTS"
Fig has long since proven his mastery of the sticks. For decades he was the drummer in Paul Shaffer's "The Late Show With David Letterman" band. Fig is also a super session musician and has toured with such heavyweights as Ace Frehley and Joe Bonamassa. In 2002, Fig released an excellent solo album, featuring many of his big-name pals, in-cluding Richie Havens, Sebastian Bach, Ivan Neville, Al Kooper, Donald "Duck Dunn, Frehley and "Late Night" bandmate, bassist Will Lee. Long out of print, the album is now available on CD. Among the high points are Fig's powerful composition "KWYG II;" a cover of the Evie Sands rock classic (penned by Chip Taylor) "Anyway That You Want Me," sung by Stephanie Christianis; and a Fig co-write with Blondie Chaplin (Beach Boys), "Hand On My Shoulder." Fig's potent drumming drives the diverse collection of fine tunes.

BOOKS



"GENE RODDENBERRY'S STAR TREK: THE ORIGINAL CAST ADVENTURES"
Edited by Douglas Brode and Shea T. Brode [Rowman and Littlefield]
This collection of essays is certain to entrance "Star Trek" TOS fans. The original "Star Trek" series captured the zeigeist, balancing the new frontier, in the wake of JFK's Camelot era, with the old frontier - the wild west. That reflected creator Gene Rodden-berry's original pitch for the series - "Wagon Train" in space. Because of its science-fiction approach, the show was able to comment on contemporary sociological and polit-ical issues. The texts here illustrate how the series, conflicted, tried to promote feminism, while still enjoying fetishism or even indulging in a bit of its own misogyny. One essay even demonstrates how ST: TOS reflected the nation's shifting perceptions of the Vietnam conflict. There is an interesting discussion of the rights of indigenous peoples versus colonization, as depicted by the Federation's forays into alien worlds. An essay explores "Space Seed" and its unforgettable character, Khan, an epic villain with a noble streak. A fallen angel? This chapter compares the episode to Milton's "Paradise Lost." Of course, the episodes had to entertain, as well as attempt to enlighten. So here we have a discussion of William Shatner's Kirk as a romantic object, as well as an essay delving into fan fiction that boldly goes into a Kirk/Spock fantasy sex alliance. And hey, have you ever thought of "Star Trek" in terms of Freudian castration anxiety? Well, get ready to ponder that one. And less exotic, but equally compelling is a look at fans creating their own ST videos - vidding, no kidding. And we learn, in another essay, how even the short-lived "Star Trek" animated series broke new ground. As an assemblage, the book gives us an even greater appreciation for the franchise, which stands as one of television's greatest accomplishments.

THE SONGWRITER'S SURVIVAL GUIDE
By Judy Stakee [The Judy Stakee Company & Param Media]
Judy Stakee has the business acumen of a music industry mogul, but the soul of an art-ist. That makes her new book for songwriters an especially valuable resource. The foreword was penned by one of the many who benefited directly from Stakee's mentor-ship - Sheryl Crow. That confirms that the author knows from whence she speaks! A Senior Vice-President of Creative at Warner Chappell Music for 20 years, Stakee's as-tuteness helped shape the talents of such songwriters as Katy Perry, Michelle Branch, Jewel, Gavin DeGraw and Joy Williams, all of whom turned their dreams into reality. The chapters address both the practical and creative aspects of the craft. She challenges readers to push through previously unopened doors, to be more conscious of their own potential and to open themselves up and embrace experimentation. Stakee points out the importance of career elements, from understanding song construction, learning how to record proper demos and protecting copyrights to building a supportive community, making a strong impression at meetings and solidifying a winning attitude. She points out that mistakes should not be shunned, but should, rather, be looked upon as possibly priceless stepping stones. Stakee touches on the art of collaboration and offers tips on encouraging the muse. Her suggestions of must-read books and thought-provoking quotes from wide-ranging notables are welcome bonuses. The text resonates with an appreciation of music's unique beauty and power. Without Stakee's guidance, the budding songwriter might otherwise overlook key areas of his or her development. Draw on her wisdom and wealth of experience to attain your own musical goals.

THE ROAD TO HAPPINESS… IS ALWAYS UNDER CONSTRUCTION
By Linda Gray [Regan Arts]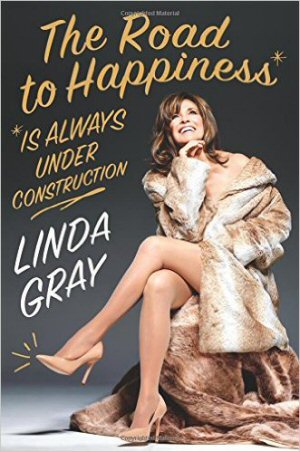 This remarkable books opens with Ms. Gray declaring, "Next week I turn 75 years old." Yes, she's among the most youthful, beauteous and vivacious septuagenarians around. But more importantly, this makes clear to the reader, from the outset, that there will be a frank, fun, no-bull attitude from the "Dallas" star. Best known as Sue Ellen Ewing, Gray includes a copy of a crushing 1960 modeling rejection letter she received, at age 20, from Glamour magazine editor Karlys Daly. That might have shattered other girls' dreams. But Gray is a person who has persevered. She kept the letter and used it as motivation. She overcame obstacles to become a major television star. Her adventures with colorful co-star Larry Hagman and his wife Maj make for entertaining passages. Though there has certainly been a glamorous side to her life, Gray had to endure many emotional traumas. And she doesn't shy away from those subjects here, including sex-ism, an alcoholic mother, childhood polio, the deaths of her cherished younger sister and a teenaged niece, as well a long, ill-fated marriage. She tells how painful it was to choose career over parenting in several instances. But also how, in retrospect, guilt serves no purpose. Her memoir benefits from such perspective. At this stage of her life, Gray has achieved a rare contentment. She has shed regrets, materialism and any lin-gering traces of bitterness. She still revels in the wonders of life. A wise woman, Gray shares insights gained over her decades on the planet. And she inspires in the process. Gray clarifies that in our appearance-obsessed culture, it's inner beauty that translates into inner peace. Her tips on happiness and health - physical, mental and emotional - are worth noting. Still seeking new experiences, she has come to a place of profound gratitude. Her advice: embrace the joy of giving, "Shine, baby, shine" and "Every morn-ing your feet hit the floor, say, 'Thank you.'" Warm and witty, Gray's autobiography is a winner.

COMICS AS HISTORY, COMICS AS LITERATURE
Edited by Annessa Ann Babic [Rowman and Littlefield]
The book studiously delves into the ways in which comics often goes beyond entertain-ment to both reflect and influence society. This intriguing collection of essays spans a wide range of comic book styles and eras. One focal point is Wonder Woman/Diana Prince, whose strength and independence, in the wake of World War II, pointed the way to feminism. In the 50s, comics sparked such controversy they were subject to censor-ship, as a paranoid establishment sought to connect the medium to communism and juvenile delinquency. The 60s brought the rebelliousness of Marvel Comics. The Fan-tastic Four showed that superhumans could be very human indeed, filled with flaws and foibles. They had the force of a team, but conflict threatened to blow that apart. It raised the question of the individual versus the group. There's a glimpse into the gay comic characters, such as the revamped, campy Rawhide Kid. The essays take the reader into the post 9/11 world, where graphic novels emerge and the works of Frank Miller ("Sin City") and Alan Moore ("V for Vendetta") carry visual dynamism and incendiary mes-sages. The dystopia of Robert Kirkman's "The Walking Dead" acidly comments on soci-ety and government. There are also peeks at overseas comics, including the debate over whether France's beloved Asterix has become the victim of "McDonaldization" and/or "Disneyization." The book will enable you to view the world of comics in a new light.

M TRAIN
By Patti Smith [Knopf]


Rock and Roll Hall of Famer Patti Smith's powerful way with words extends far beyond her song lyrics. "M Train" is your ticket to extraordinary, intimate adventures with one of our most original literary artists. And there's no guide on Earth who can offer the per-spectives on international travel that Smith provides. She goes to far-flung destinations to pay tribute to those whose work she admires, including Jean Genet and Frida Kahlo. She visits the gravesides of Ryunosuke Akutagawa and Sylvia Plath. She beckons de-parted spirits. There isn't necessarily a climax to each scenario. It's all about the journey. And the trek, despite the thousands of miles covered, is essentially, primarily inward. Armed with her trusty Polaroid camera, Smith preserves unexpected images - a chair, an incense burner, a pair of crutches. She finds that inanimate objects have lives of their own. Pining for a measure of constancy in an inconstant world, Smith treasures talismans and mementos, as well as powerfully penned phrases she has read through-out her life. She discovers portents in unexpected things. A tarot card can tickle her im-agination. Through her eyes, the mundane becomes beautiful. Contemplating a mean-ingful mountain, Smith pockets a small white rock and it suddenly becomes precious. It's later confiscated by customs, because fate has a capricious way altering Smith's course. She finds a little, ramshackle house by the beach and makes plans to turn it into the most modest of dream homes. But right after her purchase of the dilapidated place, Hurricane Sandy interrupts her plans. Somehow, the battered little house, like the resili-ent Smith, remains standing. And through the pilgrimages and tiny daily quests, there are reminiscences of her beloved, late husband, musician Fred "Sonic" Smith (MC5). Smith makes clear how exquisite and lasting is their connection. She also allows the reader to understand the struggle to find inspiration, the coaxing of the muse. We learn about the very nature of creativity. Sometimes it creeps in, floating in the haze between slumber and wakefulness. And everywhere, there's a cafe. Her ritualistic consumption of coffee adds extra texture to each anecdote. A little table, brown toast with olive oil, cups of java and a cherished book - that's Smith's comfort zone. And then, besides her love of language and art, there's Smith's passion for TV detectives, such as "Wallander." Her fondness for pop culture tidbits causes Smith to recall from her childhood Fess Parker's Davy Crockett motto, which she took to heart - "Be sure you're right, then go ahead." Not many authors will reference both Hermann Hesse and Gumby. But with Smith, it seems very natural. Her prose, imbued with a poetic grace, is enlivened by her intriguingly original analogies. Smith maintains a boundless curiosity and sense of wonder. Her writing is eloquent, her truth unvarnished. She opens up her life, examines its contents and allows us to gaze inside. This eternal seeker declares, "I offer my world on a platter filled with allusions." Smith's world is endlessly fascinating.