PIANIST DON RANDI: WRECKING CREW MEMBER
PROVIDED THE KEYS TO L.A.'s 60s & 70S POP SCENE
By Paul Freeman [June 2015 Interview]
When The Wrecking Crew opened the doors to studio pop magic in the 60s and 70s, it was usually Don Randi who held the keys. The pianist/arranger/composer displayed amazing musical dexterity, intuition, inventiveness and versatility.
An indispensable brick in Phil Spector's Wall of Sound, Randi played on more than 300 hit records. Among the diverse musicians who benefitted from the Randi touch were The Beach Boys, Herb Alpert, Linda Ronstadt, Sarah Vaughan, Frank Zappa, Quincy Jones, Cannonball Adderley, Bobby Darin, Harry Nilsson, Jackie Wilson, Doris Day, Duane Eddy, Dusty Springfield, Buffalo Springfield, Darlene Love, Elvis, Petula Clark, Rick Nelson, Simon & Garfunkel, The Jackson 5, The Everly Brothers, Olivia Newton-John, Neil Diamond, Paul Revere & The Raiders, Tom Jones and Peggy Lee. And that's only a small sampling! Randi played on every Nancy Sinatra album and accompanied her on tour for decades.
The classically trained Randi, whose daughter Leah and son Justin grew up to become respected musicians, composed for films and television. He also released outstanding jazz albums of his own. When, in 1970, he opened now renowned The Baked Potato jazz club in Studio City, California, he formed his own group, Don Randi and Quest, as the house band. They have recorded numerous albums and earned a 1980 Grammy nomination for "New Baby." He continues to be reverently remembered for his work with The Wrecking Crew.
The story of those superlative studio musicians is told in highly entertaining and informative fashion in Denny Tedesco's documentary, "The Wrecking Crew." After years of assembling this remarkable, heartwarming work, Tedesco has now made the film available through Magnolia Home Entertainment. It includes reminisces from group stalwarts Randi, drummer Hal Blaine, bassist Carol Kaye and Denny's late father, guitar whiz Tommy Tedesco. Also interviewed are such stars as Brian Wilson, Dick Clark, Cher, Micky Dolenz, Nancy Sinatra, Jimmy Webb, Roger McGuinn, Peter Tork, former Crew member Glen Campbell and many, many others whose records relied on The Wrecking Crew. Hours of fascinating bonus interviews are included on the disc. It's a must-have for even a casual fan of rock and pop. For details, visit www.wreckingcrewfilm.com.
It was a privilege for PCC to talk with Don Randi about his musical adventures. His memoir, "You've Heard These Hands," will be published in September.
On the PopCultureClassics.com site, you'll also find our separate interviews with Randi's Wrecking Crew pals Hal Blaine and Joe Osborn, as well as film director Denny Tedesco. Be sure to check them all out.
POP CULTURE CLASSICS:
The documentary is wonderful. It's so great to see you guys finally getting this kind of widespread recognition. It must be gratifying. DON RANDI: It is. It's been terrific. We were number one on Amazon's documentary list. So that's really something. And I'm really proud of Denny, for persevering. When everybody said, "You're out of your mind," he stayed with it for a very long time. That's not easy to do.
PCC:
What was your reaction when you first actually viewed the documentary? It must have been an emotional experience.
RANDI:
For me, every time I see it, and I've seen it over a hundred times, it just triggers so many memories. We're so fortunate to have been a part of that whole scene, from the Wall of Sound to The Wrecking Crew. We never stopped.
PCC:
The film points out that for the Wrecking Crew, it was the right place, right time. Why was it such a perfect situation?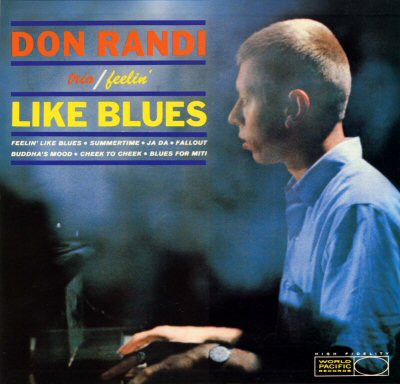 RANDI:
When you're making hit records, everybody wants you. We did 21 in a row for Phil Spector. And in the course of that time, you want that band. Brian Wilson heard "Be My Baby" - "I gotta have those guys!" Jimmy Bowen at Warner Brothers/Reprise - "We gotta have those guys." So we got into that thing where there was so much work. And I wish I could say I was the only piano player - there were six or seven of us. There were eight or nine guitar players. Four or five bass players. Four or five great drummers, but two main ones - Hal Blaine and Earl Palmer. So it was a time and if you were part of that, with all those great musicians, everyone could do what everybody else could do. Like, if they couldn't get Larry Knechtel, they'd call me. If they couldn't get me, they'd call Larry or Leon Russell. If you couldn't get Leon Russell, you'd call Mike Rubini. And Al De Lory. It was exciting. It was so much fun.
PCC:
Even with this rotating lineup, was there a great camaraderie?
RANDI:
Oh, yeah. Well, with Phil, there were three or four piano players. So we were all together. Some producers only used one. Some used two. Jerry Fuller used to like to use two piano players. He was a great producer at Columbia.
PCC:
Amongst the musicians, was there also a sense of competition? Wanting to top one another or impress one another?
RANDI:
Nah [laughs]. We didn't have time for that. For me, I always worked in the nightclubs. Even I was working all those hours during the day, I had to play live music. So I had a great jazz trio and we would work all over. And I always did that my whole time I was doing all those recordings. I always made time for my nightclub jobs.
PCC:
This was a time before rock 'n' roll was respected. Having played with top jazz musicians, what was your take on rock?
RANDI:
I loved it. It was making a great living for me. And it gave me the chance to play jazz. It opened up doors for me. I liked to call myself the first fusion band, because I would hear a great rock 'n' roll song and say, "Geez, I'm going to do a jazz version of that." And we'd do a jazz-rock version of that and it was fusion. And it was way before they called it "fusion." I did two albums. "Rubber Soul Jazz" was the first one that opened the door. When I did that album, everybody said, "Oh, my God! What's he trying to do? You can't play rock 'n' roll together with jazz." A year later, everybody and their mother was doing it.
PCC:
The Wrecking Crew sessions, was this just a job? Or did you have some sense of the impact the music was going to have on the culture?
RANDI:
Well, I didn't know the impact it would have until 30 years later. When we were doing it, one week I did 26 different recording sessions and I arranged four different sessions that week. So that was a lot of work. And it was like that from 1962, for me, it didn't stop until almost 1983, that's when it really slowed down. For a lot of guys, it stopped in he 70s. But I kept right on going, because I was producing and writing. And then I got into a lot of television and film stuff. And then of course, the technology changed completely. You go in now and you're lucky if you see one other person that's a musician. You're doing it on your own.
PCC:
With all the synths and drum machines and auto-tuning and everybody recording separately, is there a lot lost in terms of the spontaneity and chemistry?
RANDI:
There is a lot lost. And the main thing that gets lost is the element of a mistake. A lot of times, you'll be doing a recording session and somebody would screw it up and "No, no, wait a minute, let's go that way!" And the mistake triggers a whole new part of that song or a whole new direction for the producer or the vocalist to take his composition that he's developing to become a hit record, hopefully. And so many times, that would happen, a mistake would trigger something and there you go. It just doesn't happen like that anymore.
PCC:
With The Wrecking Crew doing so many sessions, you would think it could have turned into something formulaic, yet there was so much inventiveness there. Was that just the nature of those particular musicians?
RANDI:
I think it was. And like working for Brian Wilson, he opened the door. He knew where he wanted to go. And many times we didn't know where he was going, but we would deliver to him what we thought it should be. And if he didn't like it, you found out real quick. But if he liked it, he absorbed that and here we go, we're making another hit record. When we were making "Good Vibrations," we were in there for three months, back and forth and back and forth.
I have a book coming out, called "You've Heard These Hands," which will be out in September, and in the book, I tell about the Brian Wilson dates, because they were so much fun creatively and very hard work. If you worked for Phil Spector and Brian Wilson in the same week, you didn't have to work for anybody else for a month - that's how much money you'd make. We were all on union contracts. We were getting double scale. And it was amazing. And they wanted it to be a certain way. And they would take the time to develop it, to create it. And they were taking from you what you were creating. It was giving you a chance to show yourself.
PCC:
So they were both open to what the musicians had to offer?
RANDI:
Sure. Brian much more. Phil was much more structured. He usually had the charts ready to go. The only one I remember going in with, with Brian and The Beach Boys, was "Help Me Rhonda." I didn't realize it, but when we sat down to do "Help Me Rhonda," everything was notated, everything was ready to go. And I thought, "Geez, that's rare." And we played it through one time and I sat and I said, "Oh, my God, this is a stone cold hit!" Two years ago, I found out that it had already been recorded once before and that there had been a big fight, where Brian had a big argument with his Dad over that. And I think Leon Russell had played on it the first time. So the second time, it was me on the piano and playing those chords. But I didn't know that it had already been recorded until two years ago. So the hit version was the one that we did and it was a re-recording of it.
PCC:
Generally, what was the atmosphere with Brian?
RANDI:
Oh, he was the best [laughs]. We would have so much fun. And to watch him go through all that he went through… Have you seen his movie, "Love and Mercy"? It's not The Beach Boys music, it's more the love story between him and Melinda and how she helped him go through a good portion of his life. You'll enjoy the movie. It's interesting.
PCC:
But back in those days, was he just completely enveloped in music?
RANDI:
Oh, yeah. He was creatively. He worked differently than most people. Brian was the leader of a real vocalese band. I always wondered why there weren't other bands like that. Others didn't have the talent. Today you'll hear that the musicianship and the vocal arrangements are much better now, because the kids are much, much more schooled and they have listened to all this for years. In those days, it was a doo-wop band or kind of like a Motown background. They didn't go into the heavy-duty harmonies until The Fifth Dimension. They got into it pretty good. So, for me, I sit back and I look and I watched the whole thing develop and change. It developed for the good in a lot of ways.
PCC:
And Phil Spector, what was his demeanor like in the studio?
RANDI:
Oh, Phil was great. He was an eccentric genius. What can I tell you? And I've known him for everything, from before he was a giant and when he was. I knew him from the song "To Know Him Is To Love Him," The Teddy Bears - Marshall Leib and Annette Connors [aka Annette Kleinbard, aka Carol Connors].
PCC:
Did it blow you away, the massive arrangements and production ideas he would come up with?
RANDI:
Yeah. The guy who did a lot of the arranging was Jack Nitzsche. And Jack had it down for Phil. He knew exactly where Phil was coming from. And he was a vital part of that. And a great saxophone player that hired me was Steve Douglas. He hired me for the band. And then Steve and I became very, very close friends until he passed away. A great guy. Dear, dear, dear friend. And Jack, too. Both of them. There were four of us that would hang out, when we were doing all the Phil Spector stuff, if Phil wasn't there for part of it. It was Sonny Bono, Jack Nitzche, Steven Douglas and myself. And we would do everything together. We would go on dates. We'd go out. We'd go to dinners. We'd grab Phil and make Phil go with us a lot of times. [Laughs]. There are some great stories. You'll enjoy my book. You'll see.
PCC:
Were there other producers who particularly impressed you with their creativity?
RANDI:
For me, in that era, working for those guys and then all of a sudden you come to those guys who were producers for a record label, they weren't independent. So they had like 20 or 30 artists that they had to produce or assign the production - Jimmy Bowen was at Warner Brothers. Before that he was at Liberty. Dave Pell, Jerry Fuller. Dave Axelrod at Capitol, I did a whole lot of albums with him, with Lou Rawls and other ones. Nick Venet was another one. We did The Stone Poneys at Capitol Records. That's me playing the harpsichord on their song "Different Drum," incidentally. And there was Dick Glasser. And what about Lee Hazelwood? I did over 100 albums with Lee Hazelwood for his LHI label. And then he was producing Nancy Sinatra and a lot of other people. And getting hit records and writing hit records. Lee was a very talented guy. Cantankerous as hell, but talented [laughs].
PCC:
Did you ever run into producers who were dictatorial, wanting to impose their will on everything?
RANDI:
No, not really. I didn't see much of that. I was working with another producer, Jackie Mills, and I can't remember who the artist was, I think somebody from The Partridge Family who was getting hit records. And they had just had the third monster record that I had played on for them and albums. And he just said to Jackie Mills, "I don't want you to produce me anymore. I want to do it myself." You just sit there and it's heartbreaking. "What are you talking about? You're successful. The combination is working!" But that's what happens.
PCC:
Was that David Cassidy?
RANDI:
It could have been David. Yeah, it could have been David.
PCC:
Did you do The Monkees' sessions, too?
RANDI:
I did a few of those. A lot of those sessions were done by Mike Melvoin. He did most of those. I think Leon Russell did some of them, too. I did a few. I did a couple of solo albums, though, with Davy Jones. And Shorty Rogers did the arrangement on one of them. It was a lot of fun to do.
PCC:
So on The Monkees ones you did, was that Boyce and Hart producing those sessions?
RANDI:
Sure. Boyce and Hart. They were my neighbors in the Hollywood Hills. And they had a good run, too. Really good run. Very talented kids.
PCC:
Like several bands, even though they would need to use The Wrecking Crew for a lot of the instrumental work, Boyce and Hart had sophisticated vocal harmonies. The Association was another group like that.
RANDI:
Oh, The Association was great. I did a couple of theirs. Ray Pohlman did a lot of arranging and he was the bass player or guitar player with them a lot of times. And that was Bones Howe producing them at that point, I think. I'm not sure. But I did a few of their sessions. I did a television show with them that I had scored, where it was The Association doing a lot of the tracks. But what a talented bunch of guys those were. Those guys could handle it. See, there were certain bands that could handle it.
And one of the biggest hits that I played on [chuckles] was The Electric Prunes. And it wasn't their first hit. It was their second one, which was the Catholic mass that they did [the album "Mass in Fm"]. And they were on the cover of every magazine. It was so innovative that a rock 'n' roll group did this. It went right to the top of the charts. Unfortunately, they could not perform it at all. We tried. David Axelrod was co-producer [and composer] on that with Dave Hassinger, who was also an engineer at RCA Victor [and the Electric Prunes' manager].
And we did it at Culver City High School and I had four French horns, I had a vocal choir and I came out in a cape with a bowler hat and I was the conductor of this thing. And here we are, in front of all these Culver City rock 'n' rollers, and the principal thought it would be wonderful to do this Catholic mass. And the minute we started, they were throwing beer bottles up at us [laughs]. It was terrible! They wanted to hear their other record, "I Had Too Much To Dream Last Night," that's all they wanted to hear. They didn't want to hear the Catholic mass [laughs]. So we had to really sneak out of there. The principal came up and pulled the curtain on us. And here I had eight of the top Hollywood vocalists who did all of the sessions, all the commercials, and they were very highly paid and they were singing and they're looking at me, "Don, get us out of here! We're going to die!" They weren't used to rock 'n' roll.
PCC:
Did you find it ironic, The Monkees getting slammed when Michael Nesmith came out and said there were studio guys playing on their early albums, when in fact almost all of the popular bands were doing the same thing?
RANDI:
Sure, sure. Do you remember a group called Dino, Desi and Billy? They were kids! They couldn't play on their own sessions. We did it. And that was Lee Hazelwood, also. And the older guys, like Harry Nilsson, they knew, when they listened to the radio, "I want those guys! I want to have that band, because I can work with them and I have an empathy with them and I think I can get what I want out of them." So that's how it would work.
PCC:
Did most of the young bands just accept the practicality of being replaced by studio players on the sessions?
RANDI:
I think they did. With The Monkees, Peter Tork was a great musician. He was the only one that could have held his own, as far as I'm concerned, with any of us. Pete was a competent musician. He could play. And he wondered, "Why the hell am I not on these records?" He always came ready to play.
PCC:
For you guys, was it ever irking, seeing some of these young acts get all the glory for the music you had recorded?
RANDI:
No, it never bothered me. I loved the rock 'n' roll. A lot of guys didn't. They would just do it to get the money from it. I loved having the radio on and hearing me playing on that hit record. About two months ago, I'm coming home and there's a station out here called K-EARTH. And five songs in a row, I played on every one of those and they were playing all the hits of the 60s. How fortunate. How wonderful.
PCC:
At the time, were you studying radio to pick up on all the styles? There was such amazing versatility with The Wrecking Crew.
RANDI:
That's a great question. I'll tell you what, one of the great keys to my success - and I think for all of us that did that, for me especially - I listened to the radio. For instance, on the Stone Poneys' record, "Different Drum," my part was on a chord chart. But on the piece of music, it just said, "baroque style." Now had I not had an education, I wouldn't know what to play. That's all it said. I made up that solo. That was not a written-up solo. That was all ad-lib. All improvised. And that's how we all were. We appreciated that fact. And we enjoyed doing it.
I would turn the radio on to see what was going on, on every station. I listened to every kind of music you could imagine, from hillbilly to classical music, so that, if somebody said to me, "Can you do it a little more like Floyd Cramer?" "Okay." "Can you do it a little more like Ray Charles?" "Okay." "I want a concerto style." "Okay." I knew what they were talking about. And that's why I worked. And that's why most of us worked. We all came from basically the same place. For me, maybe it was a little more classical-oriented, because that's what I had studied most of my life.
PCC:
So you were always conscious of being able to invent little instrumental hooks, not to call attention to yourself, but to call attention to the song, as it's vying for radio play?
RANDI:
Sure. And I can't remember the date we were doing, but I remember one of the guitar players was having trouble with the amplifiers, a Fender amp. And he was really pissed at it and he turned around and he kicked it. And a tube was loose and it was making a buzz sound. The producer heard it and said, "Where's that sound coming from?" He said, "My amp." The producer said, "Leave it." And that was how the Fuzztone started. And everybody had to have a Fuzztone. And then they made a pedal for the Fuzztone. The reason we got called The Wrecking Crew, if a producer was too serious, we could take him down in a second [laughs].
PCC:
I guess to fit into The Wrecking Crew, beyond the technical skill, you had to have adaptability and the right personality.
RANDI:
Sure. And it wasn't easy working for all those different arrangers. And they all were different. And the producers were different. Everybody had the way they liked to do it. And you never got used to it. That was what was great.
When you worked for Jimmy Bowen, Jimmy had a great knack for finding songs. He was a true A&R man, the A&R stands for Artist and Repertoire. And he knew how to do that. He would find the great songs. "Everybody Loves Somebody Sometime" - that's me playing those triplets all the way on that song. And stuff like that. "There's an Old Oak Tree" with Dorsey Burnette. Jimmy would find these songs for different people and go onwards.
The guy that I was so proud of was Glen Campbell. A songwriter would call up and Glen and I would go in, piano and guitar and maybe a bass and drums and we would do the demos for another songwriter. And some of the best songs that Glen ever did, nobody will ever hear, because they were demos [laughs]. Incidentally, I'm so proud, last year, we had Hal Blaine, Joe Osborn and myself played on "I'm Not Gonna Miss You," the Glen Campbell record. We did it with Glen and it got the number one country record. So here we are 50 years later and we're still hittin' it.
PCC:
You played on some of Neil Diamond's hits, as well.
RANDI:
Yes. That's me that arranged the number one record for Neil - "Cracklin' Rosie." That was my first number one record that I arranged. It was a whole lot of fun working with him and [producer] Tommy Catalano.
PCC:
What do you see as being the legacy of The Wrecking Crew?
RANDI:
Great music. All those wonderful songs. My goodness, there's songs we didn't know that 20 years later people would be so enamored with and love that music so much that they would want to redo it and redo and redo it. "You've Lost That Lovin' Feeling," what a great song to have played on. And there were so many songs like that.
One of my favorite songs I got to play on, where I hardly played, but I made one of my great relationships with an artist, was Nancy Sinatra - "These Boots Were Made For Walkin'." And we've been friends ever since. We speak all the time. We're very close. She's one of my favorite people of all time, out of all the artists, and I worked with a lot of them. She always took the musicians very seriously. And I traveled with her. We traveled all over the world. In more recent years, she would take my bands out with her. The musicians came first. She always treated her musicians with the highest respect… and we gave her the same thing.
PCC:
And you worked with her father, too?
RANDI:
Yeah, we would open for him. I got to fly in the jet many, many times. There was just like six of us - my wife, Nancy Sinatra, Barbara Sinatra, Frank Sinatra, me and Jilly. That was a trip. It was fun. And Frank and I got along really well. A lot of people don't realize how charitable he was. My goodness, gracious. We would get a call - "Come on, guys, let's get it together, we've got to go do a charity." And he paid us. He paid the musicians. Sometimes he'd pay us and his whole full band. And we'd hop on an airplane and do a charity event in who knows where. And that wasn't just once. That was many, many times.
And a lot of people try, but nobody could ever deliver a lyric like Frank. When he sings, "A quarter to three and there's no one in the place, but you and me," and you're there, and you're sitting with Frank, and there's nobody else in the place… [laughs].
PCC:
When you were developing as a musician, who were your big influences, inspirations?
RANDI:
Being raised in upstate New York, my Dad had a restaurant, a delicatessen. He was one of the first guys to have a record player with the speaker outside the store [laughs]. He loved it that people could hear the music that was going on inside. And I remember the Nat King Cole trio was the first jazz piano player/singer I listened to, and then, of course, a little later on, Dave Brubeck. And for me, my influence, for me he was always like the top of the bill, was Oscar Peterson, to this very day. Oscar just did stuff, you want to kill yourself after you hear it [laughs]. What great guy, great musician.
PCC:
It must be gratifying knowing how the subsequent generations of musicians were inspired by the work of The Wrecking Crew.
RANDI:
You know, The Wrecking Crew, we were the guys that were there. The time was right. The songwriting was incredibly good. If you didn't have that song, none of those records would ever have happened. So the songwriting was brilliant. And the opportunity to create, for arrangers and producers, was there. And fortunately we took advantage of that.. and got paid for it.
PCC:
The great songwriters like Goffin & King or Mann & Weill, did they tend to be around for sessions?
RANDI:
Sometimes they were there, sometimes they weren't. The standard writers, like Jimmy McHugh and those write who would write for Frank, would hardly ever come around. They didn't need to. They already were established. Are you going to tell Irving Berlin to come around? [Laughs]
Garry Bonner and Alan Gordon, they wrote for The Turtles and a couple of other bands. They wrote "Me About You." And they were in New York, but they preferred to come out to California. We did a date many years later and Paul Shaffer came out. It was a date for Paul Shaffer And wherever I'm going, Paul's with me. He's like a shadow. I said, "Paul, what the hell are you doing?" He said, "Don, you don't understand. When you guys were making hit after hit after hit, we were trying to do that in New York. We were trying to emulate. I want to know what the hell it was." [Laughs] Good for him. Nice guy. Good guy.
PCC:
He certainly has an amazing knowledge of classic rock and great respect for it.
RANDI:
Well, the amazing knowledge, there's only one guy in New York, his name is Steven Van Zandt [laughs]. Oh, my God, I have so much fun, whenever we're with him. I would hate to see anybody go in a challenge against him [laughs]. He has a plethora of information.
PCC:
Seeing the documentary as many times as you have, you must have had a lot of prominent musicians come up and say how much the work of The Wrecking Crew has meant to them.
RANDI:
Well, exactly. One of my favorite musicians of all time, is one of the greatest bass players of all time, who is still working his ass off and his name is Leland Sklar. Leland has seen the movie five times. We had a signing at Amoeba a week ago. And I look up and Leland is standing in line with a good friend of mine, a young fellow by the name of Jeff Babko, an amazing piano player, who does "The Jimmy Kimmel Show" every night. And I said, "You guys are nuts!" "No, no, we had to be here!" [Laughs].
And I got the biggest kick out of that. And all of a sudden, I turn around and Clem Burke is standing there, from Blondie [the band's drummer]. He said, "Oh, man, I'm so happy." Clem and I have worked together with Nancy Sinatra over the years, many times. He was so proud to be there for Denny and for The Wrecking Crew thing. So that's really nice. It's a respect. And to see Clem and Hal playing together is wonderful. We did a show one year. We were at the NAMM show. And someone took a great picture of Jim Keltner, Clem Burke, Hal Blaine and myself. And someone, I think it was Steve Lubin [pianist] said, "I'm glad there's one musician up there!" [Laughs]
PCC:
Through those Wrecking Crew years, what were a couple of the proudest moments for you?
RANDI:
Well, my favorite guitar player was Tommy Tedesco, which is basically what the film is about. It's just an amazing, amazing film and every time I see it, just to be able to say that I worked with Tommy is one thing, but he and I had great respect for one another. And when I see the film, I'm glad Denny did it the way he did. It started out to be just about Tommy, but then he brought everybody in, because he realized we were like a whole family that was doing all of this stuff. And it was inspiring. So it worked out really well.
You know what's really important - you made me think of something now - is all the people that are not alive to share this, guys like a crazy little guitar player by the name of Jerry Cole, Billy Strange, great arranger. They've all passed on. Although Billy did get to see it. And Earl Palmer's gone now. Nobody would ever have thought that it would reach the height that it has gotten to. It finally got the theater release. And all over the world. It opened in England last night. And it's a hit. It's so encouraging to me, and inspiring. People have to do this - you have a dream, you've got to stay with it until you're dead [laughs], so to speak. If you have an idea, you have to go with it. You can't be stupid, but if you have something like that, and you have that feeling, you've got to follow your heart.
I've been working this film with Denny for six years. We were in Indianapolis, Indiana, in the beautiful western museum that they have there. It's absolutely gorgeous. And they did a showing of it. And afterwards, Denny and I are standing there and we did a Q&A. And here comes a guy about 6'5" and his wife, who was about 5'3" and he's walking over, this big farmer, with bib overalls, mind you, and tears are coming out of his eyes. And I look up at him and he says, "Thank you for helping me relive one of the favorite parts of my life." Now what do you say to that? [Laughs] It was so emotional. Tears are coming out of my eyes. Denny's looking at me like, "Wow!." This is the kind of effect that the film can have on people, because all those songs have something to do with our lives, whether it's now or whether it was then. And it grows on you. It doesn't go away. Those things stay with you forever. And I'm just the luckiest guy in the world that I got to be part of it.
PCC:
Well, we're all lucky to have your great recordings to hear again and again.
RANDI:
If it makes people feel good, that's all that matters. That's what we do this for. Comedians just want to make somebody laugh or smile. If can change somebody's mood for the better, through music, then I've succeeded.
For more on this great artist, visit www.donrandi.com