GREGG ROLIE: HIS MUSICAL JOURNEY CONTINUES
By Paul Freeman [June 2011 Interview]
As a child growing up in Palo Alto, Gregg Rolie went to sleep each night, listening to music on his clock radio. Little did he dream that he would go on to co-found two of rockís most influential bands - Santana and Journey.
The keyboardist/vocalist/songwriter has released a new solo EP, ďFive Days,Ē and is celebrating with CD release shows. A question-and-answer session makes these dates even more captivating for fans.
The EPís title refers to how long it took for recording, mixing and mastering. Thereís a beautiful simplicity to the work, comprised only of Rolieís voice and piano. He reimagines the Santana classic ďBlack Magic WomanĒ and Journeyís ďAnytime.Ē Also included are three memorable originals and ďTrouble in Mind,Ē a vintage tune made famous by Janis Joplin. Rolieís 25-year-old son Sean engineered and produced.
Now Gregg Rolie is taking it on the road, joined by Austin blues guitarist Alan Haynes. Rolie moved to Austin three years ago.
As a high school student in Palo Alto, California, Rolie, who had taught himself to play piano and then organ, couldnít wait to play in a rock band. In 1965, he was asked to join a popular group called William Penn.
A friend, rhythm guitarist Tom Fraser, had seen Carlos Santana play at one of Bill Grahamís local talent nights at The Fillmore. He asked Santana and a few bandmates to come jam with Rolie. Soon the three teamed in an innovative new group.
Combining influences of Latin, jazz, rock and blues, the Santana band forged a distinctive musical path. Rolieís songwriting, arranging and Hammond B-3 were key elements of the sound. He sang lead on such hits as ďBlack Magic Woman,Ē ďOye Como VaĒ and ďEvil Ways.Ē
The band enjoyed great success and played the Woodstock festival. But Role decided to leave in 1971.
Thinking he was done with the music business, Rolie opened a restaurant in Seattle with his father. Then, in 1973, guitarist Neal Schon and manager Herbie Herbert called to propose forming a new group. Rolie was intrigued. They named the band Journey. Rolie was a big part of Journeyís success until his departure in 1980.
Rolie later recorded as part of The Storm and Abraxas Pool, as well as on several critically acclaimed solo albums. In 1998, as part of Santana, Rolie was inducted into the Rock and Roll Hall of Fame.
Rolie, who turned 64 on June 17, continues to enjoy exploring new musical possibilities. Grateful for what music has given him, Rolie has ardently supported the Little Kids Rock non-profit organization (www.littlekidsrock.org).
POP CULTURE CLASSICS:
ĎFive Daysí is a great new sound for you.
GREGG ROLIE:
I was convinced to do this by my son. And itís played and sung at the same time which is the old school recording. So you either do it or start over. And it was a little unnerving, because Iíd never done that, ever. Itís always the music is first and then you do the vocals afterwards. You get everything perfect. But this was really live. And it was pretty interesting to do. Now Iím taking it on the road with a blues guitarist, Alan Haynes, out of Austin. I live in Austin now. I moved out here about three years ago.
PCC:
What prompted the move?
ROLIE:
I escaped California [Laughs]
PCC:
Had your son been listening to you play piano around the house, was that what prompted the concept for the EP?
ROLIE:
Yeah, his comment was, number one, ĎWhat are you going to do, build a bigger band? The way the music industry is, why not go the other way?í I said, ĎThatís an interesting thought.í I really only recorded it to record it. I did a show here in Austin in the lobby of the Four Seasons. It was a free show. Packed it in. People were turned away. And it was Alan Haynes and myself. That was my first show at this. And I went, ĎWell, letís give this a shot. Why not?í Itís fun to do. For two guys, we get an awful lot of noise out of it. And the approach is more personal. Itís kind of like payback to fans. This late in my career, instead of the gods descended from Olympus, this is more like Iím right here and youíre right there and you can ask me anything you want. I may not answer some of them [Laughs]. But you can ask me anything. And just be a little more in touch with the audience, kind of like what country people do. They hold onto their fans even past their death. I just thought it was a smart idea. Thatís what my sonís idea was, ĎWhy not go the other way?í He always said, ĎEvery time you sit down and play the piano in the house, and weíre having a party, everybody stops what theyíre doing and listens. íI actually hadnít noticed that. I said, ĎReally? Okay. Why not?í
PCC:
So your son engineered, produced and even took the CD cover photo. Talented guy.
ROLIE:
Heíll be 26 in August and heís got great ears. I didnít hire him because heís my son. I hired him, because heís really good at it. Heís had some great teachers and heís gone to school for engineering and all that. Heís very good at it and he has great ideas. His approach is fresh. I could come up with the ideas that everybodyís had for years. Itíd be like the government right now. ĎYeah, you guys have the same ideas... and none of them work.í [Laughs]. You wonder why itís not working, right? The industry has kind of killed itself off. Especially labels, theyíve pretty much shot themselves in the foot. And so, itís a new approach. And heís in tune with that. And so I listen to him.
PCC:
And the title, was that how long it took to record the songs?
ROLIE:
It took five days to record, mix and master, to finish it. So thatís why we called it that.
PCC:
And the decision to make it an EP, rather than a full album?
ROLIE:
Yeah, that was kind of my idea. I donít want to do too much. In the process, playing just piano and vocal can get a little boring. I think it could. Thereís just not enough information, at least for me, after playing in full bands all my life. I would want some of the colors in there. Hence the guitar player in there now. So now we play for an hour and 20 minutes and itís very full. Itís a lot of fun. Thereís slide guitar on some of it, on these numbers, as well as some classics that I do.
PCC:
In terms of finding new colors, you really did that with ĎAnytimeí and ĎBlack Magic Woman.í Is that something you worked on, the arrangements? Or did they just evolve?
ROLIE:
It just kind of happened. ĎAnytime, I did after doing ĎBlack Magic Womaní It was kind of inspired by Lyle Lovett and Eric Clapton. Nothing sounds like either one of them, but itís inspired by the closeness and also what Clapton did with ĎLayla,í changing it into an acoustic setting. And it was tremendous. And ĎBlack Magic Womaní is the same kind of song for me. So I just started fooling around with it. ĎAnytimeí came after that, kind of the same way. I was thinking, ĎWhat other songs could I do that are like this, and change up a bit, redo them, make them mine?í Those were the two, so far, that Iíve chosen to do.
PCC:
Is there a sense of rediscovery?
ROLIE:
You never know. The idea is that itís out there, because the industry has changed so drastically, it can be out there and someone may find it. The internet has opened doors that normally you wouldnít have. You get a label going, ĎWell, we canít do this,í by some guy who canít hear his way out of a paper bag. [Laughs] So itís opened up a venue for me to do this. And, at the same time, itís personal. And to pay back the fans that have made my life wonderful.
PCC:
And how did you come up with the idea to do ĎTrouble in Mindí?
ROLIE:
Well, ĎTrouble in Mind,í there was a Janis Joplin tribute, it was for the Rock and Roll Hall of Fame, American Music Masters is what itís called. And itís ĎThe Life and Music of Janis Joplin.í And they had a bunch of people come in and play songs that she did. And that was one she did. But I didnít do that song. It was with Ray Benson and Roky Erickson, Nona Hendryx, Country Joe McDonald, Susan Tedeschi, Carolyn Wonderland, Lucinda Williams. All these people were there doing songs. And I wanted to do that one. But they gave that song to somebody else. I said, ĎWell, Iíll do it at another date.í I learned it and ended up doing it here.
PCC:
And ĎLove Doesnít Live Here Anymore,í whatís the story behind that one?
ROLIE:
ĎLove Doesnít Live Here Anymore,í I wrote. And I kind of wrote it for Santana. It was built to have a guitar solo at the end of it . And now it does. But the song is kind of beyond me, admittedly. Itís like Cole Porter could write something like this.
PCC:
Exactly. It sounds like it could be a standard.
ROLIE:
Yeah, itís a real different take for me. And a guy like Bublť could sing this... and kill it. Or Etta James. But I love the song, so we just did it.
PCC:
And what were the sparks for ĎIf I Went Homeí and ĎCool Little Mamaí?
ROLIE:
ĎIf I Went Home,í I actually started to write that upon leaving Journey. I could never finish it. And then when we started this little project, I sat down and wrote the words and arranged it in about five minutes. And itís about leaving the music business. ĎWould you mind, if I went home? Would you miss me very much?í Thatís really what itís about. Itís about leaving Journey. Actually, I was playing that in a hotel lobby, on piano and Neal comes up. It was just the opening lines to it. And he goes, ĎThatís really cool. Thatís a nice piece.í And then I left the band and I never finished it. I just couldnít come up with the lyrics. I didnít know how to write it. And, like I said, I pulled it out and started working on it and it all came together.
PCC:
And ĎCool Little Mamaí?
ROLIE:
ĎCool Little Mamaí was the first one I did. It was inspired by Lyle Lovett. I put the soft pedal on the piano, played real soft. And it was all about the vocals. And then it just kind of grew. Lyle Lovettís personal touch to vocals, itís like heís right there with you, singing to you. He is very good at this. And thatís kind of the approach. On all of these, thatís what it was all about, getting the vocal out in front. And thatís kind of where it went.
PCC:
Your approach to both singing and songwriting have they constantly evolved over the years?
ROLIE:
Yeah. In Santana, I did a lot of the songwriting and a lot of the arranging. But it was built around solo work and energy. The musicality was built around jamming. And early Journey was kind of the same thing. Then it got into vocals. And when Steve Perry came on board with Journey, we started writing songs for vocals. There were always vocals and there were always songs, but it wasnít so much the centerpiece as it was when Perry entered and we became a real vocal band with backgrounds and the works. And so writing songs for vocals is totally different. And it made me a better songwriter, to go back and do what I do now, which is where I started, but I write a better song, because thereís more information to grab from.
PCC:
In terms of life experience?
ROLIE:
No, not necessarily. Well, thatís true, too. But what I was talking about is just the technical ability to take a song somewhere else and still keep it in a blues mode. And thatís my approach to it.
PCC:
And what originally inspired you to get into music?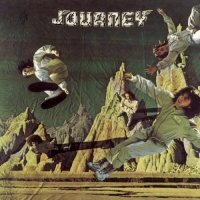 ROLIE:
Well, to be quite honest, I always loved music, would always listen to music when Iíd go to sleep, on my little clock radio, before Iíd go to bed and even through the night. And it just got to be more and more. When The Beatles and The Rolling Stones came out and I was in high school, everybody was starting up bands and I just started getting into it. My second band was Santana. Herbie Herbert, my manager from Journey, and road manager and stage manager from Santana, Iíve known almost all my life, he said, ĎYou have a charmed life. You canít say that. I can. But you canít.í [Laughs]. And itís kind of true. Things just kind of happened. I just never questioned it. And I would try things, say, ĎLetís just give that a shot.í In Santana, we were playing music that nobody had ever done before. I couldnít play other peopleís music, so I had to create my own. I couldnít go in and learn some guyís chops exactly the way he did it. Iíve tried. I canít do it. Iím not good at it. Luckily, Iím not good at it, because then youíre forced to go out on your own and do something that the public will like. Youíre playing music for people. Playing music for other musicians is not what I do. I play music for people, everybody. I must like it. But if people donít like it, itís defeating my purpose.
PCC:
Were you drawn to the British Invasion bands that had keyboard, like Manfred Mann, The Animals and Dave Clark 5? Or was it the guitar bands?
ROLIE:
Guitar. It was all the blues guys like John Mayall, who had Peter Green and Eric Clapton. Peter Green was a big influence on me. He wrote ĎBlack Magic Woman.í He was an amazing guitarist. He did things that nobody did, way back then. He had the first six-string bass. I think he hooked up some big, fat strings on a Strat and thatís where, ĎOh, Wellí had that sound to it. He was just an amazing guitarist and did things that were totally brand new, did sustain on ĎSupernatural,í when there were no pedals. So Iím very inspired by guitar players. Iím almost a frustrated guitarist, more than a keyboard player. I canít play one. I understand them. Iíve sat down and tried to play one of those things, canít understand how those guys do this. So I stuck to keyboards.
PCC:
And keyboards, did you have piano lessons as a child?
ROLIE:
There was always a piano in the house and we were always toying with it. I took about three months of lessons, when I was a kid and past that, I just learned things. Self-taught. Canít read it. Which is probably, I think, another good thing. Itís about how it sounds, to me. Itís not about how it looks on a piece of paper. So I must make it sound good... whatever that takes. So I have to stumble and search a little bit. But I get it.
PCC:
Less limitations that way, probably?
ROLIE:
Well, yeah. If you know a lot, youíre going to use it. If you know every chord there is, youíll probably put them in there and lose the essence of what it is. Blues-based music is very simple. itís either a great, driving line and the melody fits right and all that, or it doesnít. Then it becomes your ear. Am I right or am I wrong? And thatís proven by the public.
PCC:
At what point did you move to the Bay Area?
ROLIE:
I was in the Bay Area since I was five or six. I was born in Seattle, Washington. And so I moved my family, when I was five or six, and got us out of the rain [Laughs]. I was raised in Palo Alto.
PCC:
And you began making an impact as soon as you joined a high school band?
ROLIE:
I played in a little high school band, we played fraternities, then got into William Penn, which was kind of a take off on Paul Revere and The Raiders. It was huge in the Bay Area. That was my first introduction to really playing for people in theaters. We had a following. Then it broke up. And Santana was the next thing. I had picked up on a B-3 and learned most of my chops off of Jimmy Smithís album called ĎHoochie Coochie Man,Ē which took a blues approach, instead of the jazz approach that he always did. And he plays awesome blues. That guy, he was the guy. Everybody else was just copying him. His sense of rhythm and timing and how to hold a note and when to hold it and all of that, he could make the simplest thing the coolest thing. And thatís what I dug about him.
PCC:
It must have been a revelation to suddenly be exploring the B-3.
ROLIE:
Yeah. I went from a Vox, they had reversed keys, the blacks were white and the whites were black, and there was a little box. It was a decent sound, but when I went to the B-3, thatís when I really stated to dig into it.
PCC:
How did you actually meet Carlos Santana?
ROLIE:
I met Carlos in a tomato patch. The story is, Tom Fraser, who I played some music with out of Palo Alto, saw him play on a Tuesday night at The Fillmore. That was a local night. Bill Graham would get local bands to come in and play on Tuesdays. And Carlos was playing with Michael Carabello, the conga drummer in Santana. And Danny Aptos and Gus Rodriguez. They were high school friends. And that was drums and bass. So he saw him play and said, ĎIím going to find this guy.í He went to The Fillmore, found out where he was working. Carlos was working at a place called Tick-Tock, a little burger place on Columbus. And he said, ĎIíve got Gregg Rolie from William Penn out in Mountain View. Do you want to come and jam?í And they did. So he picked them up, brought them out to Mountain View. We started playing. And, of course, there was marijuana. There a lot of noise. And all of sudden, the cops came and I turned and said, ĎWeíd better get out of here!í And all I saw was Carlosí back. He was about 20 yards away, running for this field, because he was a street rat and he knew what was up [Laughs]. So I tagged on after him. And we hid in a tomato patch, until the cops left. And that was the beginning of all of it.
PCC:
The key to Santana, was it just mixing so many styles and influences?
ROLIE:
Yeah, we listened to things that nobody listened to. And we wanted to be just a huge international band, not just San Francisco. San Francisco had a scene. But we looked at it totally differently. We figured, if we thought that big, we might get across the street. If we thought that way, we might get somewhere with it. And we did. We really approached it that way. So we listened to music that nobody really did - from Eddie Harris to Peter Green with John Mayall to John Handy - jazz, Latin, rock, blues, big on blues, B.B. King, etc., Elmore James, all the blues guys. And we put all this stuff together. And it just evolved.
PCC:
And what was that special chemistry within the group?
ROLIE:
It is what it is. Everybody played what they played. And we tried to arrange the music to pull the energy out of it... and we did. It just kind of evolved into what it was. It started out as Santana Blues Band. And we dropped the Blues Band, because we werenít playing blues anymore. The album, ĎEast/West,í Paul Butterfield, had an influence on us. The song, ĎEast/West,í I think it is, which is pretty long. And they played all kinds of stuff on that. We thought, ĎWe can do this. Weíve got congas and timbales.í It kind of evolved from listening to the artists we liked and approaching the music the way we would with those thoughts in mind.
PCC:
And what were the elements of Carlosí playing that impressed you the most?
ROLIE:
The biggest thing was, he was playing his own music. Thatís what I wanted to do. He played what he played. It wasnít a copy of anybody. And I was in that same boat. Itís like I told you - I couldnít play other peopleís music anyway, exactly, and I didnít want to. He wanted to play his own stuff. I wanted to play my own stuff. And then I got into writing material, off of all the things that Iíd listened to, prior to meeting up with Carlos and afterwards. He turned me on to a lot of blues players I didnít know were there. I knew the typical ones - Bo Diddley, Muddy Waters and all of that. But he turned me on to Elmore James, Iíd never heard of. Coming from the suburbs, not much of that there.
PCC:
Even though the band was so unique, did you feel a part of this whole exciting time in San Francisco with The Fillmore, Bill Graham and so many different kinds of bands happening?
ROLIE:
It was a great time to be alive and be my age, be 21 years old. That was a terrific time in my life. Anybody that was there would know that. And the music was wide open. Music was a social event back then. People would grab a hold of an album, go smoke some weed and sit there and stare at it and listen to it. And have parties around it. And there were no videos. There was Ed Sullivan and Johnny Carson and some lame TV shows that had I donít know who on them, but they werenít very good [Laughs]. Nothing like today, where itís so saturated that they almost ruin the mystique of what a group is. And you go to see them and, without spending millions of dollars, they donít look anything like the video. And people can get disappointed. Well, it wasnít that way back then. It was about the music. So when you showed up, it was an event about everybody. And that all changed. So, during that time period it was terrific.
PCC:
Playing Woodstock, at what point did you realize it wasnít just a festival, but a real cultural phenomenon?
ROLIE:
After it was over [Laughs]. There were many, many festivals like that. We played to 30,000 people, 20,000 in various places. That one just happened to be the grandfather to all of it. And it exploded. Nobody expected it. They expected a couple hundred thousand, not 500. And then, the film rights and they documented everything from the building of it to the garbage at the end. And it became an event of that generation. So, if you played Woodstock, you had a career.
PCC:
At a certain point, it seemed like some people forgot that Santana was very much a band and not just an individual. Was that frustrating?
ROLIE:
Yeah, it was definitely a band. It was created by six guys. Carlos and I did the lionís share of the work. There was no doubt about that. But without the other guys, it just wouldnít have been what it is. It was serious stuff. It was the one thing that we all had in common, was that we all wanted to play this. And that was it.
PCC:
Having such different personalities involved, was that a plus?
ROLIE:
Oh,yeah. It was the first multi-racial band, I guess you could say. I never looked at it that way. It was just, ĎThis guy plays that. Great! Letís do this!í [Laughs] Iím not into that sort of thing. I donít care. We just all wanted to play the same stuff. Thatís kind of where it went.
PCC:
The decision to leave the band, was that the result of creative differences? Personality clashes?
ROLIE:
All of the above. Too much too soon, I like to call it. Everybody was pretty high on their horse. And when we couldnít talk about the music anymore, we didnít talk to each other much at all. So when there was no discussion about that anymore and everybody had their idea about what it ought to be, it fell apart.
PCC:
And, prior to Journey, you actually opened a restaurant in Seattle with your Dad? And left the music business?
ROLIE:
Yup. I did. I kind of noodled around. But I wasnít playing. I got a call from Neal and Herbie Herbert. And I said, ĎIím not doing anything. Iíll come do that.í Within two weeks, it was serious stuff [Laughs]. And then we were on that trek to build that band. Santana was a phenomenon. It happened quickly. And Journey was a well-oiled, built band and created things that are being used to this day in marketing and merchandising. It was really smart. And it was really built with hard work. Iím proud of both of them for different reasons.
PCC:
But before Neal contacted you, did a life without music seem conceivable?
ROLIE:
Yeah, absolutely. Like I told you as Herbie said, Iíve got a charmed life. Iím just sitting there. Theyíre calling me. Iíve been lucky that way. William Penn was the same thing, they came over to my house. I had no idea who these guys were. Santana, Tom Fraser brought Carlos to me. [Laughs[. Okay! The smartest thing that I did was, I didnít say no.
PCC:
Was there a concept defined with Journey? Or were you just feeling your way through at the beginning?
ROLIE:
Journey was more difficult. The early stuff was based on solos, but when we got into playing songs, it was based on major keys. And Santana was almost all minor keys. And real blues-based. And this stuff was not. It was different. So it was a little more difficult for me. I went from one spectrum to the other.
PCC:
Did you welcome the changes in the band, as it became more pop-oriented and added Steve Perry?
ROLIE:
Yeah. I did not mind any of that. I was spread pretty thin. I played about three keyboards, harmonica and did lead vocals. It was time for somebody to take up some of that [Laughs]. It was okay with me. I wanted to sing a few. Itís funny how it became less and less with Perry, that I sang. He didnít like sharing that with anyone... to put it nicely. [Laughs].
PCC:
And leaving the band? Just time for a change?
ROLIE:
I left the band to start a family. I hated being on the road. I built two bands. I did it for 14 years. I just didnít like it anymore. So I thought it was best for all. I wasnít putting my all into it anyway. I really wasnít. And thatís not good. Iíd never done that. So I just made the choice. I really wanted to start a family. And Iíve got a great one. And my adult children are tremendous people. I think itís the best work Iíve ever done, quite frankly.
PCC:
There are two kids?
ROLIE:
Yeah, I have a daughter. Sheís 21.
PCC:
Coming back with The Storm, was that a case of right band, wrong time, in terms of the musical landscape?
ROLIE:
You hit the nail on the head. Thatís all it is. The band was tremendous. And the music was great. If weíd done it three years prior, weíd be talking about something else.
PCC:
Was that frustrating? Or you just accept that as part of the nature of the business?
ROLIE:
I accept. After hitting the lottery twice, itís pretty hard to be sitting there complaining about it. I understand the business. I know how it works. I know why. Even on my solo career, I did a couple of albums solo, and I had Neal and Carlos playing on them and they played tremendous stuff and the songs were cool and I was getting airplay in St. Louis on a song that was eight minutes long called, ĎFire at Night,í where Neal and Carlos traded solos, really cool stuff. And Columbia just wasnít going to do anything. And the reason why? They got Santana and Journey. Why would they want to take away from Santana and Journey, that theyíd already dumped a bunch of money in promotion and itís working, to try and build me up and spend the money to do the same thing, to take it away from those two bands that theyíd already done. It didnít make any sense. So it pretty much got shelved. They printed the jackets, was the way I put it [Laughs].
PCC:
So, at this point, do you have different sorts of satisfactions from the musical career?
ROLIE:
Yeah, itís playing live, because the record business has been destroyed. CDs are like a calling card. People have all gone to the internet to pick out the songs that they want, because groups were putting out 17 songs and two of them were good and the rest was garbage. And thatís what the labels were doing. For a lot of money. And people said, ĎWhy would I buy that, when I can go get one for 99 cents... or from Napster for free?í So thatís what happened. Labels are suing children [Laughs], 12-year-olds, for stealing music. Iím not a fan of that. it is theft. Itís how I make a living. So if somebodyís just taking that for free, thatís wrong. So they should have just embraced it. Like, Steve Jobs is now the biggest record mogul there is. They should have done that. They didnít do it.
PCC:
And the most gratifying aspects of the career? Is it the lasting impact Santana and Journey have had?
ROLIE:
What can I say? I feel truly fortunate to have have met the people I met, during the time that I met them, played with, became in business with, to reach the amount of people that I have, through what I do. And itís the ultimate. Itís what I set out to do. And I did it in spades. With the help of two great bands. And one hell of a manager, Herbie Herbert, as far as Journey goes. He was unbelievable. So yeah, I feel really fortunate about this. And thatís why Iím doing what Iím doing now. Itís smaller, but itís really fun. I answer questions. If thereís no questions, itís a short gig. [Laughs] Itís a chance for them to see the real me, how I am, what Iíve done. And in a different genre. Itís a lot of fun to do. Itís blues-based and very cool to play.
PCC:
And the Hall of Fame induction, was that significant to you? I heard that you almost didnít attend.
ROLIE:
I almost didnít attend. I was building a hot rod [Laughs] And I said, ĎJust send me whatever.í And I talked to my drummer, from my band now, Ron Wikso and he goes, ĎYou know, you might want to rethink this, because, thereís a lot of people that get Grammys that will never get in the Rock and Roll Hall of Fame. And you really changed music.í I said, ĎOkay.í And Iím really glad I went and played that night with the guys and Santana. It was pretty cool.
PCC:
The fact that music has meant so much to you all through your life, is that why you got involved with Little Kids Rock?
ROLIE:
Yeah. The fact that theyíre dropping music and various other things in the arts is criminal in my view. Itís ridiculous. If you can play music, it actually helps the other side of your brain. And thatís a scientific fact. Because itís mathematics. Music is nothing more than emotional mathematics. Youíre trying to get an emotion out of something that youíre trying to count. Not to mention what it can do for your heart... and the hearts of others.
PCC:
You must hear all the time how much your music has meant to others.
ROLIE:
Oh, I get email all the time - ĎYou saved my life,í things like that. Wow! If I donít take that seriously, Iím a chump. And I think itís serious. Thereís other people out there that could do the same thing. Music throughout the years, the decades, World War II, without the music that connected them with back home, who knows what might have happened in that war? Music is a very healing entity. More so than politics. Iím not into politics in music. Itís about entertaining and lightening the load, not making it heavier. Itís already heavy enough. All youíve got to do is turn on the news... and turn it off quick! [Laughs again].
For more on Gregg Rolie, visit www.greggrolie.com.