ALONG CAME... THE ASSOCIATION!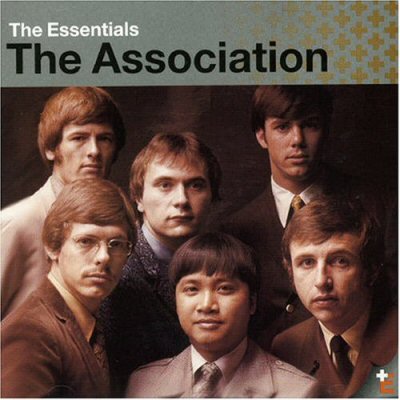 Jim Yester, top left
With Such Timeless Hits as "Along Comes Mary," "Cherish," "Windy," "Never My Love"
PCC Talks With Jim Yester

By Paul Freeman [2014 Interview]

One of the 60s' most distinctive sounds belonged to The Association. Their shimmering, sophisticated brand of folk-rock-pop was enhanced by lush, intricate, multi-part harmonies. Among their many memorable hits are "Along Comes Mary," "Cherish," "Pandora's Golden Heebie Jeebies," "Windy," "Never My Love," "Everything That Touches You" and "Time For Livin'."

One of the original members who's still performing with the band, Jim Yester, provided the riveting lead vocal for "Along Comes Mary." He wrote and sang two of the group's other hits, the gorgeous "No Fair At All" and the exuberant, Golden Globe-nominated theme to the 1969 Richard Benjamin-Ali McGraw movie "Goodbye Columbus."

Yester was kind enough to chat with Pop Culture Classics. Prior to a fabulous performance at Yoshi's the prestigious Oakland, California venue, which earned The Association standing ovations.

POP CULTURE CLASSICS:
As you play the Association concerts, you must constantly hear how much the songs have meant in people's lives. What kind of responses do you get in those terms?

JIM YESTER:
Yes, it's really neat. People remember them, where they were and who they were with... and we're the same way with songs. I remember certain songs, when I first heard it, who I was with, what I was doing. So it's really neat, we do get that response from people. And they say, "Oh, this was our song for our first dance, when we got married." Of course, "Never My Love" has been at weddings forever. It's really neat having that response from people. Or, "Geez, we played 'Windy' in band in high school." [Laugh]

PCC:
Why do you think the 60s music continues to have such resonance, even with young people, these days?

YESTER:
Well, I don't know. It was a magical time in the music business. A lot of the songs were either very pertinent to what was going on at the time or some of our things were very romantic and spoke to that aspect of what people were going through. Some of our other things, like "Requiem For The Masses," reflected the anti-war stuff that was going on. So there's a little bit of everything. Of course, "Along Comes Mary," with the revolution with the drugs and all of that. So there's a little bit all across the board of touchstones for that particular era. Now, as far as the young people getting into it, I have no explanation [chuckles], other than they can understand the words and they're great melodies. But we're very pleased with it, obviously.

PCC:
After all these years, what's the special chemistry among the band members?

YESTER:
Well Russ [Giguere] has just retired. Right now, Larry [Ramos] is retiring. He's got physical problems and can't handle the road anymore. So now it's Jules [Alexander] and I, Larry's brother Del, Brian's son, Jordan [Cole] and we brought back Paul Holland, who had been in the group for 14 years, during the 80s and 90s. And, of course, Bruce Pictor, our drummer, has been almost 30 years with the band, as has Del. Del's been with us for 31 years. Jordan has been with us 14 years now. So it's definitely family. You know, we spent more time with each other than we did with our families. And the camaraderie we've got going now is just phenomenal. We're having so much fun with it. And it sounds better than it has in years. So many people have told us, "God, you guys have gone right back to how you sounded in the 60s. It's so strong. The harmonies, the vocals are so strong." And we're just blowing people away. And I absolutely love it.

Because of Russ and Larry retiring, we're bringing Jordan out front more. And he's a great singer and a wicked guitar player. He most of the time plays keyboards. But he and Paul are doing double leads on guitar and it's just a whole new side that was not brought out before and we're having a lot of fun with that.

PCC:
And what's Terry Kirkman's relationship with the band at this point? Is it an amicable situation?

YESTER:
Oh, yeah. We played in Los Angeles, with the California Symphony. And he came to the show and we hung out in the green room after the show for several hours, just laughin' and a-scratchin', having a great time.

PCC:
You're from Alabama originally?

YESTER:
Originally, yeah. But I grew up in L.A., Burbank. My folks moved, when I was three. So I'm really a Californian.

PCC:
What were the earliest musical influences for you?

YESTER:
Well, my Dad was a professional musician. So I grew up falling asleep under the piano, when his band was rehearsing [laughs]. Plus, my brother Jerry and I both got heavy into the folk scene. The Kingston Trio really mesmerized us. And we wound up starting in the business as a folk duo and wound up with a manager that owned The Unicorn in Hollywood. And he sent us around. We played the folk circuit in Southern California for over a year, before I ran off and joined the Army [laughs].

PCC:
And then did you get into the folk-rock scene that was starting at venues like The Troubadour?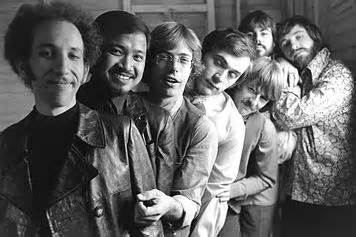 YESTER:
Actually, I came in at the tail end of that. I got out of the army in '64 and I stayed with my folks in Joshua Tree for a couple of months. Actually, at first, I got out of the Army in Brooklyn, and my brother and his group, The Modern Folk Quartet, were just slowly progressing into becoming a rock band, which everybody went to school on in L.A. They were so cool. But anyway, I stayed with them for about a month in New York, in the Village. And then wound up going to California and then, in like February or March of '65, went back down to the city and the third day I was there, wound up meeting the guys that had just, like a week before, formed The Association. And I wound up replacing one of the guys who wasn't working out. And away we went.

PCC:
The Association had such a unique vocal blend and genre mix. Was that something that slowly evolved? Was it there right from the beginning?

YESTER:
That was right there from the beginning, because most of us came out of folk groups and were slowly doing more contemporary. In fact, the group that The Association came out of was a group called The Men, which was like 13 guys - too many guys and too many egos and it busted apart one afternoon, after about six months. But they were the first pro group to be labeled folk-rock, because it was half acoustic and half electric and had drums and all that kind of thing. In fact, they are the ones that Dylan came to see their show and afterwards, went up and talked to them and they let him play one of their electric guitars. And that's right before he went to the electric thing before the Newport Folk Festival, which he got raked for [laughs]. The Men were responsible for that.

PCC:
That vocal blend, was that mostly from the folk thing or did it also incorporate the 50s pop sound?

YESTER:
Yeah, we were all harmony-oriented, because of people like The Four Freshmen and The Hi-Lo's, as well as The Kingston Trio, The Limelighters - that was all harmony-oriented. And that's where all of us came out of. I grew up in parochial school and by the third or fourth-grade, I'm singing four-part Latin masses. So I've always been harmony-oriented.

PCC:
It was Curt Boettcher [The Millennium] who produced the first Association album?

YESTER:
Yes, Curt Boettcher, he was a friend of ours from a club where we started out, the Pasadena Ice House. Curt was from Eau Claire, Wisconsin, and he had a group called the GoldeBriars [folk-pop], which really blew us away. We thought they were great. And Curt became a good friend of ours, hung out at our shows a lot. And when we wound up getting our record deal, Barry DeVorzon [Valiant Records founder] produced our first record, "One Too Many Mornings" [the Dylan song] and then we talked him into letting Curt produce us and that turned out to be a pretty wise decision [chuckles].

PCC:
What were your impressions of Curt as a producer?

YESTER:
Oh, Curt was an amazingly talented guy. And it's a shame that the relationship didn't continue. He was starting to not produce us. He was kind of producing himself with us. So that kind of brought that to an end. So then we went to my brother for one album, and then to Bones Howe. And things got really wild and crazy then.

PCC:
When the first couple of singles didn't hit big, did you still have confidence that The Association had something special?

YESTER:
Yeah, we gave ourselves like two years. And we beat that by about six months. So we felt very fortunate to have good record success that early on, because we knew a lot of people who had been together for quite a few years that didn't have that kind of success. So we always considered ourselves very fortunate.

But we did have that attitude, that we were going to make it. We knew it was valid. We used to tell a joke, we knew we would make it, because scum always rises to the top [laughs]. But we really were very confident, because we knew what we were doing was different. And it was great fun for us.

PCC:
And then, "Along Comes Mary," did you know instantly that this was a song that could really click?

YESTER:
Yeah, as a matter of fact. We were not performing. We didn't perform anywhere for the first six months we were together. We worked six days a week, eight hours a day, rehearsing, writing, arranging, working on stage presence and all that kind of stuff. So when we started working, we were slick as snot. So our manager was giving us what he could, to keep us alive. He provided a house where four of us lived. And originally it was $50 a week per guy. And by the time I got in, it was $5 [laughs].

So some of us were doing demo sessions to bring in extra money. And Jules played on the demo session for "Along Comes Mary." Tandyn [the song's writer, Tandyn Almer] was a friend of ours, that also hung out at The Troubadour in Hollywood. And he brought an acetate of that home that night and said, "Listen to this!" And we started working on it the next day. By the time we recorded it, we had been doing it for pretty close to a year on stage. So it was pretty well together.

PCC:
Was a particularly difficult song to sing, all those mouthfuls of lyrics?

YESTER:
Not actually. It's funny, after it was a hit, we were going on the road on a Friday, and on the Thursday, I had a motorcycle accident. And they called me in the hospital, from the road, and they said, "Can you dictate the words for 'Along Comes Mary'? Nobody in the group knows them." [Laughs] They had just gotten used to me singing it. But it's a fun song to sing. And once you know the lyrics, they're right out there in front.

PCC:
Did you take the lyrics as having multi-layered meanings?

YESTER:
Yeah, we ran into a group of nuns. We were getting ready to go into Disneyland to play a grad night. And we were meeting some resistance from the security people at Disneyland who didn't want us in there to play "that there drug song." And there was this group of nuns walking by and they said, "Oh, The Association, we love your song about the Virgin Mary!" [Laughs] So people get out of it what they want to get out of it. As far as what we know from Tandyn, it's a social protest song. It's protesting a society that condones pills and alcohol and puts down marijuana, which is a lot less harmful. So that's basically what it is. It's not saying, "Hey, everybody do this!" It's just saying, "Let's look at this." There's somethin' happenin' here, you know?

PCC:
What are your recollections of Tandyn? He's best remembered for that one song, but he was actually a prolific writer.

YESTER:
Yes, he was quite prolific. You know, he recently passed away. But he did an album of a lot of his compositions about six to eight months before he passed away. And evidently, there was a lot of great stuff on it. I have not been exposed to it yet. But I've heard great things about it. He had a a couple of other things that we definitely toyed with and we never actually wound up doing.

PCC:
How did the Association vocals tend to come together? With all these great voices in the group, how did you decide who was going to take the lead on which song?

YESTER:
Every song was different. Jules was basically our music director at that time. He had more experience in a band kind of setting. He had had a band before, Terry and The Twisters or something like that [laughs], in Pomona, and he was the one mostly responsible for our early vocal arrangements. And when we were working on "Mary," he says, "Uh, Jim, you've got a high voice, why don't you sing this?" I said, "Okay. Great." Afterwards, producers pretty much picked who they wanted to do it or we'd try three or four different guys on a song and whoever's voice fit it best, that's what we would go with. It was not a competition thing. Within the group, it was a lot of camaraderie.

PCC:
What about in terms of getting original material selected? Your song "No Fair At All" is so beautiful. Did you know going in that you would be able to get it recorded by the group?

YESTER:
No, no, not really. That's another one that we were doing live for a while, before we recorded it. When we got ready to do that second album, we had several things that we'd been performing for a while that hadn't been recorded. So those were probably the first thing we took a run at. And that just happened to be one of them. After we got rolling even heavier, we called material selection meetings. We called them "hangings." [Laughs] You felt like you were bringing your baby to a hanging.

PCC:
[Laughs]
Must have been tense.

YESTER:
Oh, yeah. Oh, God. It even got more tense. We even had secret ballots after a while [Laughs].

PCC:
"Goodbye Columbus" is another terrific record. Was it a thrill to hear your song in a major film like that?

YESTER:
Oh, yeah, that was kind of cool, because we were commissioned by Paramount Pictures to do music for it. And we were on the road in New York and they had an office there. They brought us in and they showed us the movie without a music track. And they said, "Okay, we want something here and we want a love montage thing here. And we want something here." And they said, "You've got a week-and-half. Go home and write. Then we'll meet up in L.A. and we'll pick from what you've got." And mine just happened to get picked for the theme song. And then they said, "Okay, we need it in two weeks." So that was really a wham-bam thing [laughs]. But it was great fun. John Boylan was producing us at that time and he was one of our favorite producers. In fact, the album [1969's "The Association"] that he produced for us, the one with the Stonehenge on the cover, that just was awarded 2013 Reissue of the Year by Shindig Magazine. Great, great album. One of our favorites, for sure.

PCC:
I had read that, somewhere around that time, there was some talk about the band doing a Jimmy Webb project, something that included "MacArthur Park." Is that true?

YESTER:
Well, we were in the middle, halfway through the "Birthday" album. And we were nearing the end of a 12-hour vocal session. And everybody was pretty well fried. We were having problems finishing whatever tune it was we were working on, very complex. And Bones says, "Take a break. Jimmy's here and he's got something that he's written for you guys." And he sat down at the piano and played us a 24-minute cantata with five movements, one of which was "MacArthur Park." And the deal was, take the whole 24 minutes or none of it. We already had six things in the can and that would be one whole side of an album, so it was like, "Okay, whose song is not going to be on the album?" And we had like a two-hour knock-down, drag-out meeting and we wound up passing on it. And I think that ended our relationship with Bones, because he had commissioned Jimmy to write that. And I think he would have had the publishing. There were a lot of factors there.

And I thought Jimmy hated us after that. He wound up giving the song to Richard Harris. But through the years, friends of mine have talked to him and he said, "Oh, God, The Association, I love those guys. 'MacArthur Park,' that ba-ba-ba-ba-ba-ba is right out of 'Along Comes Mary.'" [Laughs]

As a matter of fact, we contacted him recently, to see about doing that 24-minute piece. But we never heard back from him. And I heard from somebody else that particular piece is non-existent anymore. He doesn't remember it anymore. There's no documentation of it. So it looks like we probably won't do it.

PCC:
Maybe it'll be unearthed somehow, somewhere.

YESTER:
You never know.

PCC:
What was the 1967 Monterey Pop Festival experience like for you?

YESTER:
Oh, that was great. You know, we were moving so fast then. I make the comment on stage that we were on the road for four or five hundred days a year at that time. And it really did seem like that. We never got to see people that we were performing with, because it was hotel to the gig to the hotel to the airport. And you're on the way to the next city while the other act is just going on. [Laughs] And then, at the Monterey Pop Festival, we were the first act. So for the rest of the three days, we had front row seats and we got to see everybody. And it was just fantastic. And there was so much camaraderie and all that Summer of Love stuff going on. It was great.

And we stayed at the same little hotel as Big Brother and the Holding Company and got to see Janis interacting with the kids in the group. It was just really cool.

PCC:
What were your impressions of Janis at that time?

YESTER:
It blew my mind. I couldn't believe it. So ballsy. I mean, holy shit! I had never seen a performer like that before.

PCC:
What was the key to The Association not succumbing to all the pitfalls of the rock scene in those days?

YESTER:
Well, we were very well structured, when we first started out. Our original manager was an actor, originally a cowboy actor named Freddy Foote. He changed his name to Dean Fredericks and starred in a series called "Steve Canyon." And he was very wise to all the pitfalls. So we had a lawyer, we had an accountant. And our manager and his partner got us a brand new car, brand new truck for our gear. Everything was real straight-ahead. So fortunately we avoided all of those horror stories. I heard like Iron Butterfly never got any royalties. So many people signed away all the rights to their songs, because they didn't know what they were signing. We were very well structured and very well taken care of. We were very fortunate and very blessed in that respect.

PCC:
During that whirlwind time, did you enjoy all the TV appearances you were doing, like "Smothers Brothers Comedy Hour" and "Ed Sullivan"?

YESTER:
Oh, God, yes. We did 62 television shows in about a two-and-a-half-year period. And we did Ed Sullivan, we did Red Skelton, Dean Martin, "The Tonight Show." We did the Smothers Brothers' show. And what was neat, the Smothers Brothers were friends from the folk interactions we had had. In fact, two of us, at different times, dated their young sister. We were very close with those guys. And, of course, Mason Williams, who was one of their main writers, was a very good friend of ours. We used to share bills with him, do double-bills at the Pasadena Ice House. All of those people were good friends.

The other day, a friend of ours posted on Facebook, a show we did called "Hollywood Palace" with Milton Berle and Jimmy Durante and Bing Crosby. The three of them introduced us. Doing those shows was so cool. I mean, Durante was such a sweetheart. He was just an angel of a person, really neat.

PCC:
The band seemed to be always inventive musically, always willing to experiment.

YESTER:
Yes, sometimes to our own demise. [Laughs] We got so creative, Bones said, "I don't know what to do with you guys." He wanted to keep us in the bag, like "Windy," maybe "Never My Love." He says, "You guys are kind of like an American folk-pop kind of thing. He says, "I really think you should stay in the bag." But we started experimenting, doing all kinds of stuff. And one thing that happened is, the program directors had us pigeonholed into what we called, "the rich, warm, brown, soft, really mushy sound." And when we did anything outside of that, they wouldn't play it. So our individual creativity kind of helped along our demise from the pop market [laughs].

PCC:
But it retrospect, it makes the music stand out that much more.

YESTER:
Yeah, it does. And people say, "Well, what are you calling your music?" A lot of groups, you can call them this, you can call them that. We say, "We call our music Fred."

PCC:
What led to the group's first split?

YESTER:
It was just natural, one by one, guys would leave. They either had family issues or, like Russ thought he wanted to have his own band. Our whole thing was the focus on the group. It was not like So-and-So and The Association. It was The Association. Actually, it never really split up at one time. By the time it got to '77, it was only two of us left, myself and Ted Bluechel, the drummer. And then I wound up bailing. And Ted tried to carry it on for about another six months. Then it folded.

And then, only about six months after that, HBO was doing a program called "Then and Now." And Terry was actually working with the production company. And they asked him if he thought the group would get together to do the show. He said, "Well, I don't know." So he called and talked to a bunch of us and we wound up turning it down. And then they came back with a substantial money offer. So we said, "Okay." And we did the show and it was just a great success. It was ourselves, Sergio Mendes and The Temptations, all on the same show. It was really neat.

The producers of that show came to us afterwards and offered us the funding to get back together, provided us a studio to record and work in, practice in. It took about six or eight months of fits and starts, but that eventually started the re-formation of all the original members, except Brian, who had passed away. We've never stopped performing since then.

It was a major split in late '84 or early '85, after the first Happy Together tour, which was like 180-something days on the road. And then another tour came up right at the end of that and half of the guys said, "Oh, no, no, no. Not another tour like that." And so it was like, those who want to stay are in the group and those who don't are out. And so that's when Ted and Terry and the keyboard player we had at the time, Ric Ulsky, split. And then it just wound up Jules, Russ and Larry, and they stole first Gary Puckett's brother and then another drummer from one of those tours, Bruce Pictor, who's still with the group.

It's mostly been Jules, Russ and Larry. And then Jules left and then it was just Russ and Larry for a lot of years. And then I came back. And then Larry got ill and we brought Jules back. And then Larry came back and it was the four of us, from the original group, until about four months ago. And then Russ retired. And then Larry was just too sick to go on.

PCC:
For you, it's still fun?

YESTER:
Oh, yeah. This is what we do, this is what we're about. And we just have a great time with it. And the membership right now is just so much fun. There's no drama. Nothing can upset us. We just go with the flow [chuckles]. It's really great.

PCC:
You've worked in a number of music projects in recent years.

YESTER:
Yeah, I left in '84 and I wound up in '85 moving to Hawaii and re-hooking up with my brother. And we started working up as a duo, which became a trio and we were like the hot dance band on the big island for about four years. Also during that time, we put back together his group, the Modern Folk Quartet. And then we wound up getting a Japanese record deal with that. And did two tours of Japan and did about five CDs for a Japanese company. Then my brother moved back to the mainland. And then about a year later, The Lovin' Spoonful re-formed and asked me to take John Sebastian's place, because he didn't want to do it. Zally hated the business by that time. So it was my brother, myself, Steve [Boone] and Joe [Butler]. So I did that for about a year.

PCC:
Was that fun, doing those songs?

YESTER:
Oh, it was great. I got to do "Darlin' Be Home Soon" and "Nashville Cats" and I had a guitar controller, my brother programmed, that went to a voice apparatus, so I had all the car horns and French horns and stuff. So it was great. Good, good time. And those guys are family. They've always been. Joe Butler, before the Spoons got back together, was managed by our manager as a solo act, when he was doing "Hair" and all that stuff. So we've always remained close. And then Steve Boone wound up marrying my brother's daughter. So Steve is my nephew now [laughs].

And then I wound up going with the New Four Preps, which became like 14 years worth of work. The first six years was with David Somerville, the founder of The Diamonds, Bruce Belland and Ed Cobb, original members of The Four Preps. And I replaced Jim Pike, from The Lettermen. I was with them until Ed Cobb passed away, about six years later. And then Somerville, Belland and I became Yester, Belland & Somerville, which became Triple Gold. And then I started actually working with The Association again, balancing the two groups. And then Somerville got a year's booking in Branson, so that was the end of that group and I came back to The Association full time.

PCC:
Was there a solo album along the way?

YESTER:
No, I haven't done one, but I've got all my material ready to do it. And I'm going to do it one of these fine days. It'll be all unrecorded stuff that I've written over the years, that never saw the light of day.

PCC:
The Vocal Group Hall of Fame induction, that must have been a welcome honor.

YESTER:
Yes, great. That's been just a pleasure. The guy that runs that, Tony Butola from The Lettermen, is a sweetheart of a guy. We've had great fun with that. We've done two Vocal Group Hall of Fame concerts.

PCC:
It seems like a huge oversight that the Rock and Roll Hall of Fame hasn't inducted The Association yet.

YESTER:
Well, what can you say? The guy that runs that had a huge fight with Terry Kirkman one day. So I don't think we'll ever see the light of day until he is not involved with it anymore. It's very political. What can I tell you? There's a lot of people in there that we don't think had done as much as we have. But hey, what are you gonna do?

PCC:
Where are you based now?

YESTER:
I live just outside of Atlantic City, New Jersey. This year, it'll be 20 years I've lived there. I can't believe it.

PCC
For you, have the satisfactions of performing changed much over the years?

YESTER:
It's actually more satisfying now [chuckles]. We appreciate it more now. When you're young and sowing your oats and raising hell and doing things that probably have killed most guys [laughs], we didn't appreciate it as much as we do now. And it's just great fun. And we're getting tremendous responses from the audiences. They're just eating it up. And we're mostly selling out everywhere we play.

PCC:
What do you see as being the legacy of the band?

YESTER:
I couldn't say. I don't know. I just am enjoying it. I've always enjoyed it. I don't know what our legacy will be. A lot of people say we're the most under-appreciated group in the business. But then we get such great appreciation from so many people that I don't think that's really the case. Maybe we're the most under-appreciated by the business, but not by the audience.

PCC:
You recorded a duet with Barry Manilow ?

YESTER:
Yes, we did. He had arranged a medley of '"Windy" and "Cherish." Very clever arrangement. And he wanted us to come in and sing backgrounds with him. And it was very cool. He is a very sharp individual. I've got to give him that. He's very clever. And that was just a pleasure to do.

PCC:
Music, more than a career, has been a key element in your life.

YESTER:
Yes, that's true. It's funny, my brother and I had pretty nice, instant success, in Hollywood, doing the folk thing. It came so easily, I was not aware that normally, it was not that easy to have that kind of success. That's one of the reasons I ended up joining the Army. I had the draft hanging over my head. I was almost 22. So I said, "Well, I'm not sure I want to do this, so I'm going to join the Army and get that out of the way." And the manager of the club we were working at, at the time, later, when I was in the Association, he came up to me and said, "Are you sure you want to do this now?" [Laughs]

PCC:
Well, at least you eventually figured out that you were sure.

YESTER:
Yeah, once I got in the Army, I was in there for about six months and I thought, "Well, you know, I really did kind of enjoy that." And I went to downtown Schweinfurt and bought a classical guitar and then I wound up eventually getting a transfer. They transferred me to Nuremberg to a medium tank battalion. And there were two guys in the outfit I was in, one of them had been in a folk group in college and the other one was a jazz guitarist from the Village in New York. And we put together a folk/comedy trio that was killer, a real show. And the entertainment director in Nuremberg pulled us from our outfit and they sent us touring all over Germany and France, entertaining the troops. I did that for a good year-and-a-half. Just had a great time. A wonderful experience.

PCC:
So you were meant to do music.

YESTER:
I guess so [laughs].

PCC:
Do you find that the music keeps you young?

YESTER:
Yeah, evidently. I'll be 75 at the end of this year. People always tell me, No! No way!" [Laughs]

PCC:
Well, your music still sounds as young and vibrant as ever.

YESTER:
Well, I'm glad you enjoy it.

You can enjoy classic Association videos and peruse the latest tour dates at www.theassociationwebsite.com.