JOYCE DeWITT: ALWAYS GREAT COMPANY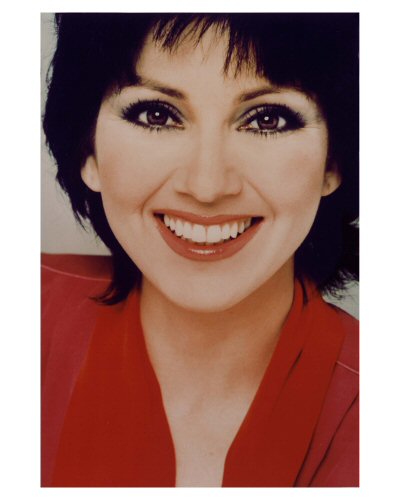 Used By Permission
By Paul Freeman [Feb. 2011 interview]
From 1977 to 1984, Joyce DeWitt was America's favorite neighbor. As the vivacious and adorable Janet Wood, she starred in "Three's Company." The show was not only a hit, but a pop culture sensation.
Raised in Indiana, DeWitt was drawn to theatre arts, which she studied through high school and college. After her TV success, she took time out for a personal journey of spiritual enlightenment.
In recent years, she has returned to her first love, the theatre. She has also appeared on television again and in independent film.
She has devoted herself to charitable work, including extensive efforts on behalf of LIFE (Love Is Feeding Everyone), which helps fight world hunger and homelessness.
DeWitt will be singing at the 3rd Annual Rrazziversary Gala Celebration at San Francisco's premiere nightclub, The Razz Room at Hotel Nikko. This spectacular event takes place at 8 p.m., Thursday, March 17, and features a dazzling galaxy of stars: Joyce DeWitt, LaBelle's Sarah Dash, Sally Kellerman, The 5th Dimension's Florence LaRue, Gloria Loring, Deana Martin, Melba Moore, Kim Nalley, Cece Peniston, Martha Reeves, Paula West, Edna Wright & The Honey Cone and Pia Zadora (lineup is subject to change). It's a benefit for St. Jude Children's Research Hospital. For information and tickets, go to www.therrazzroom.com or call 1-800-380-3095. To see all of these stars in such an intimate setting is a rare opportunity.
Now based in New Mexico, Joyce DeWitt, warm and wonderful as ever, graciously spoke at length with Pop Culture Classics.
POP CULTURE CLASSICS:
So do you know yet what will you be performing at the Rrazz Room celebration?
JOYCE DeWITT:
Yeah, I think, as nervous as I am about the concept, because I'm a stage singer/comedy person, but I'm not really accustomed to doing the sort of club thing, although I've done a little. When I've done it in New York, it's been friends who were doing shows and asking me to come in and do a couple of songs with them or charity events where a friend was doing it and asked, 'Would you do this with me?' So this is kind of an adventure, a little terrifying and exciting all at the same time. [Laughs]
PCC:
That's a good thing.
DeWITT:
Yeah. One of the songs I know I want to do is Leon Russell's 'A Song For You.' I just think it's such a spectacular song. And perhaps the other is going to be Linda Ronstadt's 'Different Drum.' It's such a nice little tune. And it's from my youth.
PCC:
Because you've had so much theatrical experience, did you ever toy with the notion of putting together a full cabaret show or recording an album?
DeWITT:
I have many a time. And I've honestly been approached about it, perhaps even more than I've thought about it. And I'm just naturally this ensemble person. I started on the stage when I was 13. That's really my home. People will approach me about doing a one-woman show and I feel like, well, maybe. But I'm much more instantly drawn to doing something that a group is doing. So I haven't gotten serious about it yet... But I just might [Laughs].
PCC:
It seems like that could be a great home for you, a new kind of home.
DeWITT:
Thank you. And that's actually how Robert [Rrazz co-owner Robert Kotonly] and I first met. I was doing a personal appearance in New York with Priscilla Barnes, who played Terri, the nurse on our show, 'Three's Company.' And Robert had seen in the paper that I had done these little club things and so he assumed that I was doing that kind of act. I said, 'No, no. I''m just doing favors for friends who've said, 'Please come.'' And I said, 'What is my act? I do like a little pinchy bit, one or two songs.' And so that's what happened when we met in New York a number of years ago and he was kind enough to want to talk to me about that.
PCC:
And this year's Rrazz Room gala benefits St. Jude's Children's Hospital. You've been active in a number of charities over the years.
DeWITT:
When I found myself to be a famous person who people wanted to endorse situations of all kinds, whether it was charitable or pantyhose [Laughs], you have to make very clear choices about where you're going to put your energy and your devotion in order to be a part of the solution and not the problem, to actually show up and be of value. And for me, it's always been about hunger and homelessness, and battered women and their children, and children's issues. So I feel grateful to have been invited. This hospital is such an amazing place. And the way it was created, out of Danny Thomas' promise and commitment to God. And that he kept his promise is cool. And that Marlo has taken it over to be the face for it, to keep its presence alive in the country and in the world, is pretty fantastic. So I was thrilled to be asked to be a part of it. I was just kind of nervous about - maybe I could do something else. [Laughs]. Like you go to a boxing match and there's a girl who walks around with a card that says, 'Round Three.' Maybe I could just walk across the stage with a sign that says, 'Sally Kellerman.' [Laughs].
PCC:
I think the audience would feel cheated, if you didn't actually grace them with a song or two. You mentioned that theatre was your home from an early age. Is it the immediacy of theatre? What appeals to you so much?
DeWITT:
You know, I fell in love when I was very little, not even in school, with old movies. We had one of the first televisions on the block, for which I will always love and worship my father, which I do anyway. And it's back in the days when TV was on from 6 to 9. And it's true, people would sit there and watch the test pattern.
So I got to grow up on those marvelous shows from the '50s. And then I'd go to the picture show on Saturday and there's a matinee and a show later. You'd get your popcorn and stuff. And it was 25 cents or something ridiculously less expensive [Laughs]. And I just became so enamored with the work of the actor, always wanting to play Spencer Tracy's part or Clark Gable's part, never the woman's part [Laughs]. I don't know why. They just seemed like more attractive roles. Probably because they were... in many cases, anyway.
And so, the first opportunity for me to do that work was when I was 13, on the stage. Because that was my beginnings, It just became the way in which I identified and fell in love with it. So I didn't really ever think about going to Hollywood. I was headed straight to New York after college and had no intention ever of going west. And there was a guest director in the summer stock season that I did just after graduating who just was relentless, doing a hard sell about doing an MSA at UCLA in acting. And I was like, 'No! I'm going to New York.' And, as the universe will provide, when we finished the season, my plans for New York, one by one started to fall apart, right down to Uta Hagen deciding to take a year off. And that's who I was planning to study with. It was already arranged. So I just thought, 'What the heck? I'll come out for a quarter.' So I went out to Los Angeles, expecting to then go to New York three to six months later and the rest is kind of history.
PCC:
At 13, was that community theatre in Indiana?
DeWITT:
High school theatre was the beginning. And then, while I was still in high school, I started working in dinner theatres there. And then all through college, during the year doing school plays and in the summer doing dinner theatre. And again at UCLA, the day I got there, I was cast in the lead of 'Stop The World, I Want To Get Off.' A part of the reason that I ended up staying, and the degree just sort of happened, and I really wasn't looking for it, was that I was cast in one show after another, so the whole time I was there, I was working as an actor. So that part of me was being fed and had expression and was being nurtured. And all of a sudden, the two years were over, because it's a two-year continuum. And boom, there it was. Oh, now what?
I just thought, 'Well, I'm here. If in six weeks, I don't get a job or don't get an agent, I'll go to New York. And there's like six things that, one leads to the next, leads to the next, leads to the next. And there it is.
PCC:
But when you were growing up in the Midwest, did acting seem like a realistic career goal?
DeWITT:
You know, I never thought about that. It was never an intellectual process for me. It was a given. And this was just what I was going to do and that was that.
When 'Three's company' first started and all of a sudden I had to do interviews and stuff, even though I'd been working as an actress for 13 years at that point, I was not a famous person who people wanted to interview or find out what I ate for breakfast [Laughs]. And in one of the very first interviews, they said, 'Well, what about marriage? What about children?' And I just looked at her and said, 'Wow. I never really thought about it. Can you ask me about it the next time we talk?' And, of course, it caused me to look at that, because I loved men and loved being in a relationship when I was, and didn't mind when I wasn't, but very much enjoyed it when I was. And I realized that, on an unconscious level, as a little kid, I looked around the world that I was in and the only thing women did out of the house was either teach school or be a nun. And so, on some unconscious level, because I knew that I would be a working woman, I made this unconscious assumption that I would not be married and have children. And I was really doing 'Three's Company' when I became aware that there was some unconscious part of me that never really thought that would fit, because I didn't grow up in a world where both things existed.
And so, like many things in your childhood that you're imprinted with, not even on a conscious level, it's just based on what you see in your world and you make unconscious assumptions. I was like, 'How ridiculous!' So it made it very easy for me to support the E.R.A. and work for that when it was trying to be passed and how despicable in this country it wasn't. But I realized, 'Wow, Im a very independent, strong woman, who really loves being in a relationship.' And I had this unconscious thought that I couldn't do both things.
So as I say, my life is pretty much an intuitive process. I just kind of follow where life leads me. I don't sit back and make real clear intellectual choices, which at times, has been a great fault [Laughs]. I've missed opportunities that were pretty stupid to pass on. But I wouldn't change it, because I feel comfortable in the way that my intuition leads me and comfortable in the support that I feel from the universe in that process. And have a trust that life is life, you know? Your essence knows what it's doing. You go through ups and downs and ins and outs and decisions that you later judge as right or wrong, on account of you're trying to grow and learn and evolve. So it's all really okay in the end.
PCC:
And the acting, did your parents just accept that this was the path you were meant to follow? Or were they worried?
DeWITT:
Oh, my father, it was abhorrent to him. My father is a very protective and providing father... and a very present father in our life. He expected to hand his daughter from his house to the husband's house. He did not expect that there would be this independent wild card that he was going to have to try to tame. And the idea, in the '50s, early '60s, that he had a daughter who intended to go off and do this wild and wooly life of the actor, where you become an alcoholic and have 45 husbands and whatever [Laughs]. And that's the reason I did undergraduate work. I love my father... and my mother. But my Dad was such a good father and such a providing, present father, that I felt I couldn't leave his home and do this thing that was going to kill him, without giving him what he needed, which was a teaching degree. So my undergraduate, I have a teaching area in English and Linguistics and Literature and a departmental area in Theatre. So once I got that teaching certificate for him, I could give that to him and then go off and do this terrible thing without guilt [Laughs]. You know - Catholic upbringing. I had to deal with the guilt first and then my independence second.
PCC:
But even though it was for him originally, did you feel that you gained lasting benefit from that education time, rather than rushing out to pursue work?
DeWITT:
You know, I hadn't really thought about that. Again, I was on main stage the entire time in my undergraduate. I have lots of dear actor friends who go to class all the time. but I'm really not a studying kind of actor. I'm a very intuitive actor. Not that I don't think there's great value in classes. So if I hadn't gotten cast, if I had just been in classes, I might not have stuck it out. Although I had a very strong commitment in my heart to do that. I really, really, really wanted him to have that. I thought he'd feel more secure [Laughs]. So the time was very valuable. I had wonderful directors. The same in high school. My high school director was extraordinary.
We actually did a musical and one of the cast members had family, an uncle and aunt who lived in New York and were involved in New York theatre. They happened to be visiting and came to see our play. And he actually wanted to underwrite the play for three nights, for a weekend, at Clowes Hall, which was the theatre where, when a touring company came through Indianapolis, that's where they performed. Because that's how fabulous the set was, the costumes were, the play was.
This director was like a gift from God and I believe with all my heart, it was a total soul destiny, that the first time I stepped on stage to audition was for him... at which point, he thought he owned me [laughs]. I was like a cheerleader, because I come from a family of football stars and homecoming queens. And you've got to kind of deal with that part, too, to sort of belong in the family. When I was elected cheerleader, he wouldn't speak to me for two weeks, because he knew it was going to cut into the time I could devote to the work that we were doing. I never had a study hall once in high school. Every day I was up in his tutoring room, working on one piece of material or another, whether we were currently in production or not. And the summer before my senior year, he came to my home and brought the script from Europe, Robert Jeffreys' adaptation of 'Medea.' And he sat it on the coffee table and said, 'Do you want to do this?' And I said, 'Do you think I can?' And he said, 'Absolutely.' It was, genuinely believe, a soul agreement that we would come together and he would teach me everything I know. And he did. And he Svengali-ed me. A true mentor.
PCC:
I've read both yes and no to this - was character actress Fay DeWitt related to you?
DeWITT:
No, sweetheart. Many, many people think so. And many, many people have written it. But no, she just happened to be another woman in Hollywood when I got there and we happened to have the same last name.
PCC:
So until you were working, you didn't know anyone in the industry?
DeWITT:
No, when I was at UCLA, there were people in the business who were subscription holders for the main stage productions. And they would come backstage afterwards and say, 'I'd really like to introduce you to some people.' And being the theatre person that I was, I found it abhorrent when somebody would be late to rehearsal, because they had a commercial audition of something. And I'd be like, 'Oh, for God sakes!' Because the theatre is the theatre. When you're young, you're really idealistic and you draw a very specific line about the theatre. And so I'd say, 'Okay, just not right now.' And so, when I finished, I called a few of those people and they did exactly that, they made introductions for me. So it was remarkable. It was just kind of following where your footsteps are leading you.
PCC:
But did you feel that, even once you'd started getting TV auditions that you'd eventually return to theatre?
DeWITT:
Oh, yes. I kept giving myself these little six-week chunks. And then I would get a commercial. Or I would get a meeting with a really good agent or I would get a little walk-on on a sitcom. And so, okay, another six weeks.
But yes, I absolutely intended to go to New York. That was still what I thought was my destiny. I was in class of eight MSA students who were, half of us, I think, insane. I mean, talk about crazy young actors. And so I went through this process of actually having someone I could call if my car broke down, my $50 1963 Rambler that I drove out there. I thought I was such an independent person and, in retrospect, I think it was important that I knew a few people when I arrived there. Had I gone to New York knowing absolutely no one, I think I would have floundered within myself for a while before I found my footing. Because I knew these four people, chances are I could be okay. And of course, we did have interaction with faculty right away and that was a great blessing, particularly Eddie Hearn [the late, revered, founding member of UCLA's Theatre Arts Department] was a great gift in my life and a great friend to me while I was there.
PCC:
And was 'Baretta' your first significant TV appearance?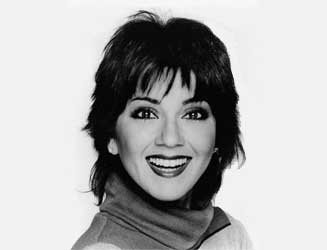 Used By Permission
DeWITT:
Yes, that's the one that William Morris saw and came looking for me. And they took it to ABC and ABC became aware of me. ABC was in the process of wanting to become kings of comedy at the time. And they went, 'Well, she's good, but it's dramatic.' Down the line a few months, they were thinking of spinning the Fonz off into his own series. At that time, Henry [Winkler] was the biggest star in television. When he would get off the airplane, it was kind of like a version of The Beatles. All these people were screaming.
And so they were going to have a guest spot of the Fonz's girlfriend on 'Happy Days,' just to see how that went. It was intended to spin them off. Because he was such an important character for ABC and the show was so big, everybody from the Vice-President to the casting people, everybody from New York and Los Angeles, who had a say in this role, the casting of the girlfriend, were there for the auditions. Usually you walk into the room and there's two or three people. There's the casting director, maybe the director and maybe a producer and that's it. There's no 15 people in the room. So ABC was already aware of me, but they were not interested in dramatic actresses.
When I did that audition, because everybody in that room were the powers that be, before I got home, literally, there was a message on my phone machine from my agent saying, 'They want to go in a different direction with the character.' And I said, 'No kidding!' Because, when I got there, it's like all these gorgeous women, with great bodies. Here I am, this little short brunette. And I'm thinking, 'I'm going to kill my agent.' [Laughs] But this was Fonz's girlfriend. And I'm Italian. I mean, Henry's Jewish. I can do Italian in my sleep! So it would easily match his character. And basically what they said to me - I didn't know then that it was a spinoff thing or that she a girlfriend - they just said she's a female Fonz. So I just laid it down for them.
And by the time I got home, they had said, 'We want to go in a different direction, but we would like to pay her a lot of money not to work for another network until we find her a show.' So that's how that happened.
PCC:
So they offered you different series?
DeWITT:
Yes, it took me six weeks to agree, because the idea of turning over the power of myself to somebody else was unacceptable. And ultimately, when they agreed that they would never force me into anything, that they would send me scripts and that I would pick what I would meet on, which turned out not to be completely true. In the end, they were pushing really hard and my agents were folding, over a show that I didn't want to do, because I was playing the wife to an actor I didn't think was very good. And that was a death sentence. The first meeting that I met with the producers of 'Three's Company,' they wanted me and I wanted them, which saved my butt! Because honestly, I was saying no, no no and these big agents at William Morris were going, 'Joyce, come on!' And I went, 'Hey, who do you work for?' [Laughs]
PCC:
What was it about 'Three's Company' that made it stand out from the other scripts you'd been getting?
DeWITT:
Well, interestingly enough, they only had the British pilot for me to read, which was a very different spin on our show, a bit more sophisticated. British sitcoms are so well written and it's hard not to like them. Like 'Fawlty Towers,' John Cleese's series - who would not want to be in that, if you read that? And this British show was called 'Man About The House.' They had bought the rights to make an American version. And so that's all they had for me to read.
So in the meeting with them, I felt comfortable with them. And I knew they wanted me, because, obviously, they wanted their show on the air and ABC put money into me and wanted to get something out of it. And the producers didn't dislike me. So when I read, it, it was like, 'Wowsky Yeah! Okay!' So I had a bit of a different take on what we were going to do together than what we ended up doing.
But the idea of men and women sharing as friends, that's how I've always dealt with people. I talk to guys and girls the same. My friends will go, 'Did you see how good-looking he was?' And I'll go, 'I didn't notice.' Because I was talking to him like a person. Do you know what I mean? Or they'll say, 'That guy was really hitting on you.' And I'll say, 'He was?' And they go, 'Joyce, you're such an idiot.' Because I really walk through life with this egalitarian perspective, not necessarily on purpose. It's a natural way of walking. But it has become absolutely on purpose. I'm lucky. I think it had a lot to do with the way I was brought up, with my parents being who they were and as wonderful as they were. There was no kind of judgment or prejudice in our home. That just didn't exist. I started out my life in an immigrant town. All my grandparents came on the boat from somewhere. So I started out with Polish and Irish and German and Italian. And so, for me, people were people.
So the play of 'Three's Company,' that allowed men and women, which had not been done in our society, let alone on television, to share an apartment and be best friends, without having to fall in love and get engaged and get married, but were best friends anyway - I was very attracted to that idea, because that was kind of a natural way for me to think.
Plus we were trying to do a contemporary version of a 16th century farce, like 'Tartuffe.' I love doing farce. I love making people laugh. One of my teachers said, 'The sound that you hear at the center of the universe is the sound of laughter.' I don't know if that's true or not, but it works for me. It's a great gift when an actor has the opportunity to do something that creates joy in the world. And, with 'Three's Company,' the fact that 30 years later, it's still doing that, that's a fantasy you can't even dream up.
A friend of mine was in Cerdanya recently, and flipped on the one TV station and there was 'Three's Company.' It shows in 33 countries. You have no idea where you might be tickling somebody's fancy. You might be giving them a giggle on a bad day. You have no idea. And, every once in a while, when someone like my friend tells me, 'It's on in Cerdanya,' I am aware of how lucky I was to be part of this, that 30 years later, it still has the opportunity to do that.
PCC:
As for the show being a cultural phenomenon, do you think that's due to the relationships and aura of family among the characters?
DeWITT:
Oh, thank you, Paul. I absolutely do. I think that the audience fell in love with these characters. And, in part, because of the way that they cared about each other. So there was that sort of new definition of what family is. And that family can be the people that you love, not matter who the hell that is. And we were very fortunate in regards to the gay community. I've been so lucky in my career - the gay community has been so supportive.
What you do in farce comedy, you put a serious issue on the table by making fun or playing. You don't beat it over the head and say, 'This is what we're trying to teach you.' So the buffoons in our show, Mr. Furley and Mr. Roper, they were the ones who had a problem with the fact that someone might be homosexual. But the more normal characters - if anyone on 'Three's Company' was normal - were just fine with it and didn't have an issue. So that's one of the tools that farce comedy can use, to let people see something, without them realizing that they're thinking about it. Anytime you can talk about something and laugh while you're doing it, everybody can hear. It's when tensions come in and people get insecure and angry or tight, they can't hear each other anymore. But if you're laughing about it, you pretty much can hear everything the other person is saying. And you know what you're saying. It's a great tool.
PCC:
But since there was such warmth and humor? Why was there so much controversy?
DeWITT:
Well, the controversy that came up around it mostly came from the Religious Right, even though it was a much smaller group then. There were some who were upset about the sexuality and whatnot, the 'T&A' version. Again, classic farce is doors slamming, misconceptions, misidentities, misunderstandings, sexual innuendo - those are all part of it. Again, farce comedy is attempting to push the limits of society's restrictions on itself, playfully. And in a way that you just kind of accidentally notice, 'Hmm, maybe I should look at that,' not that you're told that you should go home and think about this. You get to play.
And, of course, as Audra Lindley used to say, and I've never said it before, never quoted her before, but she always thought that given Suzanne's drive for celebrity and in the way that she chose to do that - which is fine and made her comfortable - is that that had a lot to do with how that came down. And so what? The fact that people were uncomfortable, with talking about homosexuality on a television show, the fact that they were uncomfortable with men and women living in the same apartment, the fact that they were uncomfortable with men and women having moments that brought up male and female sexuality, the fact that they were uncomfortable with it, I think, meant that it was something it was time for them to get over and get comfortable with! Because the truth is, by 9:30 every Tuesday night, nothing had ever happened.
But real life has that potential all the time. And so, if you stay in denial, then how the hell can you deal with it? But if you accept that this is really in your world, the potential is there, then you have an opportunity to put it on the table, look at it and make a decision about what you want to do about it. Not a judgment about the other person, but a decision for yourself. So, if someone approaches you for premarital sex and you're like into, 'No, not till the wedding night,' then you're comfortable saying, 'You know what? You go find somebody who wants to do that. You're like really cute and all that stuff, but this is how I feel. I really want to save it.' And then you feel comfortable in your belief and you let them be comfortable in theirs.
We didn't know that it would actually have that sort of impact. We were just trying to be funny. We were just trying to make the funniest show we possibly could. John used to say, 'We don't want to make people laugh. We want someone to laugh so hard they fall off their couch laughing.' In the end, and only in retrospect, as the years unfolded, did people begin to give us this kind of feedback - there are young women who stop me on the street, every time I go to New York, for sure, in their thirties, whatever, and say, 'You know, you're the reason I became a lawyer.' And I go, 'Thank you. Ah, what?' And they go, 'No, you were independent and you were strong and you were smart.' Or they'll say, 'You got me through high school, because I wasn't the cutest girl in school and there you were. You didn't care if you were the cutest girl. You just kept having a good life.' So, who would have thunk it, that all these years later, this thing that I did with these wonderful people, to just make people laugh, had a resonance that affected people. I was very lucky to have done that show.
PCC:
But having that massive success at the time, was it overwhelming?
DeWITT:
Oh, yes, because I was a theatre actor, I wasn't looking for fame and fortune. Fame, I used to say, was visited upon me. And the truth is, it was soul destiny, or it wouldn't have happened. But my conscious personality self sure as heck wasn't looking for it and didn't know it was going to happen. I'm a really private person. So it a was very challenging period for me. When the press came in, John would be hysterical, Suzanne would hold court and I would disappear. Look, I moved to Malibu immediately, so I could get as far away from the world... and lived on the edge, where I could look out and there was nothing but Mother Nature, the ocean. And I didn't have to think about all the other stuff.
And then, after the show, I took 15 years off and, as I say, I went into the cave, traveled the world and studied with different teachers around the world and loved that and was grateful to 'Three's Company' forever and ever, that I had the money in the bank to do that.
PCC:
You also received a lot of public attention for the L'Eggs pantyhose campaign.
DeWITT:
People would approach us, because we were the flavor of the month, to endorse products. And I think of myself as a person who lives their life with a pretty strict integrity, within myself. And I thought, 'Wow, is it possible that someone would offer me so much money that I would endorse something that I don't really believe in, like, say, sugar cereal for kid? And on the way home from the studio one night, I needed nylons and I remembered that I didn't have any. So I dashed into the market that's down the road from my house in Malibu - that market doesn't exist anymore - and grabbed a couple of L'Eggs. In those days, they were in a real little plastic egg, which I was enamored of. I knew the product was good and I could depend on it. And Saks wasn't open. [Laughs] So I ran in the market. And the next morning, they're sitting on my dresser. And my agent called and said that the L'Eggs people wanted to meet with me. And I'm literally looking across the room at the eggs. And I went, 'Tell them I would love to meet with them.' [Laughs]
And then, when we met, they were creating this panty and nylon all in one, which had not been done before. So what they wanted to show the audience, when they were airing the commercial, was that you didn't have any pantyline. You would have like this smooth butt. And I said, 'Well, here's the deal. I cannot stick my butt into the camera to show this. But, if we do a singing and dancing commercial, while I'm dancing, that can happen, you can shoot it, and that's fine with me. So that's how I can give you what you need and survive with who I am.' [Laughs] I can't suddenly become the brunette T&A. That's not my personality. I'm too self-conscious and too shy. It would be lovely to walk in a room and think that you were like this really hot woman as you cross the room. I just kind of slip in and try to get to my table as quick as I can.
PCC:
You mentioned being enthusiastic about the equal rights movement and all that. Was that the root of some of the conflict with Suzanne, as she promoted herself as a sex symbol?
DeWITT:
You know, Suzanne and I did not have conflict. That's just all her company line to get attention for herself. She and her husband had a fight with our producers about money and, ultimately was, unfortunately, let go. Although I was so grateful to meet Priscilla, because she's one of my best friends in the world. We met on the show and just became bestest friends. So, on the one hand, that was a gift to my life. But none of us would have wanted Suzanne to be dismissed. That was of her making, unfortunately. But we never had an argument, ever, in the time that we knew each other. There was never an argument between us. So that's the truth. And she is very creative with the truth.
PCC:
[Laugh] What a diplomatic way of putting it.
DeWITT:
Thank you. [Laughs]. God, I'm not usually willing to talk about this... On the other hand, there were many things that the producers said in the battle that were misleading to both she and Alan [Hamel], about John or my input into that circumstance. And the truth is, I was never once in any meeting with them that had anything to do with her being on the show or not on the show - not once. So if she has a good memory that our producers - Nicholl, Ross and West, not the Taffners. The Taffners, who own the rights, I adore. Nicholl, Ross and West were total chauvinists. Even if I had offered a opinion, they would have ignored me [Laughs].
PCC:
So was it that attitude of theirs that caused them to keep you and Priscilla out of the loop when they were planning to go with a spinoff series starring John?
DeWITT:
Well, the English show, each character was spun off into their own series. And they bought the rights to all of them. And they had actually attempted to do a couple of them as a separate, independent show, not as a spinoff of our characters. And they hadn't gotten them to fly. So they wanted to do John's spinoff. And we all never wanted to continue the show past the time that we could keep it wonderful. We didn't want it to get repetitive or whatever. You know, it's a pretty simple premise to do for eight years.
Granted, we were left out of the loop in being informed that it was happening. And that was not a very kind way to treat actors who'd been with you for so long. And Hollywood can be a very weird place. People get very afraid about dollars and dimes and stuff. And they make decisions, quite often, based on that, rather than on the milk of human kindness. I myself understand that you have to make those kinds of decisions at times. But you have to make them with both things playing together. You can't eliminate the one. You have to be straight up with your people, even if you have to make a very hard choice in lieu of how it might affect them.
So that sort of withholding of information was not how I would do business, not withstanding, we all could recognize their decision to move into the spinoff before we had exhausted the circumstance. So you can sort of understand why people make a decision, but it's terribly important the way you execute that decision. And you have to have a little feminine input. And I don't mean you have to have woman. All men and women have a feminine side and a masculine side. You've got to have a little of that input in there, so that you do things with compassion always. There's no reason not to, even if it's something that you know is not going to make the other people happy, you do it with compassion as best you can. We all have to make hard decisions sometime in our life. So, in any event, that premise for the series was already a concept. Even though people constantly say to me, 'Jack and Janet should have gotten married,' the spinoff for Jack's character was already a formula, it had already been spun off from the British series, so that's what they were doing. They were taking that pilot and executing and moving forward.
And I think the lack of success of the spinoff is simply based on the fact that our producers - and again, not the Taffners. I adore Don and Eleanor Taffner, I'm referring to Nicholl, Ross, West - they grossly underestimated the relationship of the audience with the other characters. And it was too abrupt. They should have asked me... again [Laughs]. Because if we had spent a season moving on and in and out of that circumstance, and they had had one of us guest star like every other episode in their first season, to make this transition for the audience they could have then let us all go and had, I think, a successful run. But they just underestimated the extent to which the intimacy and affection existed between the audience and the other characters. Too abrupt. When we were finished, I missed the characters for a period of time, as much as I did the people. I missed Jack, as much as I did John for a while. I missed Mr. Furley as much as I did Don. They were this wonderful group of people and characters who cared for each other, even though Mr. Furley or Mr. Roper were always trying to get the rent or threaten to throw us out, but two minutes later, they would show affection for us. So I loved them, as human beings and their characters, hugely.
I think that's the key to what could have been a nice long run for John and everybody on the other show. On the other hand, he might not have done the other things that he did, going forward. And he might not have left us with such a huge legacy. He was just so gifted and so wonderful. It's nice that it's not just Jack Tripper. I love that, right after Jack Tripper, people will bring up 'Sling Blade,' because they saw how talented this man was. And 'Eight Simple Rules' - that was such a delicious series. Geez, it was hard to lose him. I miss him every day.
PCC:
You had great chemistry with John on screen and off screen, as well.
DeWITT:
We had absolute trust in each other - complete and total. Total, total, total. The minute we met, we worked together kinesthetically. We didn't even have to speak it to the other person. Our bodies would move in coordination with the other person, as if we'd had a ballet rehearsal or something. And we both knew when we were out there, we both trusted each other completely. We trusted everybody, but the kind of trust John and I had, was profound. And it wasn't an intellectual thing. We knew in our bodies the other person was there for us.
There was one scene where I was on a pillar, about six or eight feet off the ground. I'm standing on it and I fall, like a plank, straight backwards. And John catches me. And we shot live, just like a one-act play for the audience. And it never once occurred to me to glance to make sure he was there. I just fell backwards off the pillar. That's trust.
And the episode where we think Chrissie's dying, and she's in the hospital, and the doctor says she could go at any time. And we think he means go to heaven. And then we find out she's fine. And we leave the hospital room. We're in the hallway with Mr. Furley and Janet faints into Jack's arms, because the good, old reliable Janet does get overwhelmed sometimes. And I faint into John's arms and he just kind of cradles me and that's the end, the scene goes out. He started manipulating my body. And he literally turns my body in a pinwheel. And I'm just being like dead weight, letting him have me. And there's one moment, I'm aware, with my eyes closed, that my hair is kind of brushing the floor and I'm circling back up. And that's how much we trusted each other. I just gave him my body. And he just suddenly did this. And I just went with him and let him do it. I mean, talk about good fortune, Paul, to be that lucky, to meet someone you can work with that amazingly, not withstanding that we worked with all of those fabulous people. And great writers. And the crew!
PCC:
John did seem to have a unique magic about him.
DeWITT:
I couldn't agree with you more. That is a very, very sweet way of putting it and accurate, genuinely accurate. An angel.
PCC:
And it must have been nice to have all these veteran performers - you mentioned Don Knotts, Norman Fell and Audra.
DeWITT:
Yes! Here we were these young kids, new on the block. And John was really the only one who had any career of any sort or any opportunity in Hollywood before that. And then, here comes Audra Lindley and Norman Fell?! And we're going to work with them?! And then when they spin them off - Don Knotts?! Little Donnie Knotts is one of the most talented, precious human beings. Totally unassuming. Gracious, charming, soft-spoken. Absolutely nothing like the characters he played, which tells you just how talented this man was. Just unbelievable.
And then Suzanne and Richard Klein and then Priscilla. And then the wonderful people like Paul Ainsley who became our recurring bartender. Really, we just were so lucky. Such a great group. Staff. Crew. Writers. And it takes that to be fortunate enough to put something out there that the audience can fall in love with over and over and over.
PCC:
So after that wonderful, fortunate experience, what led you to take that long break from television? Just the need for a personal quest?
DeWITT:
Yes, you know, Hollywood is an interesting town. It can be pretty ruthless. And you can have things that happen that don't fit in your perspective of how the world works, like, if you tell the truth, other people will tell you the truth. And if you're a good person who tries to be fair to other people, other people will be fair to you. And Hollywood doesn't always respect that kind of thinking. So here you are, this kid from the Midwest, who experiences what I think is fear and selfishness leading, but what other people think is the right thing to do and necessary. And it was kind of like, wow, in my philosophy, I don't have a big enough picture that includes this kind of thought. And basically, what I said to myself was, if this is the way the game is played, then I don't want to play anymore. And I didn't want to give up my work.
So I went on a search for a perspective, for a philosophy that was broad enough to contain the good things that happen in your life and the bad things that happen in your life, in one picture. So that all of that somehow made sense. And you could walk with it. Not that you like when the bad stuff happens, not that you're looking for it, but that you can embrace that and somehow make sense of it someday - which usually is always in retrospect - but in the moment, you can survive it, you can navigate it, you can stay present with yourself. And I didn't have that. I came up in a rather black-and-white background in the sense of good and bad, right and wrong, honorable and not honorable. So I was searching for a philosophy that would make me comfortable. It was no longer possible for me to accept the philosophical perspectives I was raised with. I needed a bigger picture.
PCC:
So that move towards self-discovery, that was partly through travel, partly through meditation?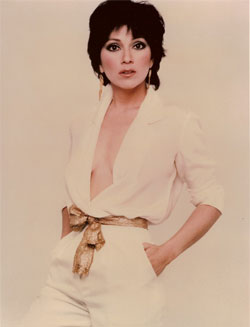 Used By Permission
DeWITT:
Yes, meditation, working with different spiritual teachers, reading. I mean, I'd be reading like six books at a time. Working with spiritual teachers, metaphysical teachers, traditional religion teachers, just trying to see, 'What are we doing down here on planet Earth?' Sometimes I call it my, 'What's it all about, Alfie?' stage. Who are we as human beings? And what's our responsibility one to the other, to our planet, to our universe? Is there one? And what's this all about? Am I the idiot who thinks that we do have a connection with everybody else and we do have a responsibility, at least to be honorable to the other human being... and to be compassionate? Am I like a dinosaur? Self-sacrificing? Or is that a piece of the puzzle?
And, on the other hand, are the people who seem to not care about that and perhaps, in my judgment in those days, be more ruthless in their interactions, is that what it is? And for me, no, somehow there has to be a meeting of the minds here. This is a shared planet. We're all in Earth school. And how is it we can do this with so many human beings?
People ask me, 'What is the most important thing you've learned out of all of this?' That is an extraordinary question, given all the years of study. But in the end, I usually say that The Beatles were right - [Sings] 'Love is all you need.' Because, ultimately, every teacher that I worked with, that I chose to continue to work with, because in my gut it felt to me that they were onto something, led me to the belief that you learn these things in order to develop greater compassion for your fellow man and for yourself.
And, if you can be forgiving with yourself and your fellow man, you have compassion for yourself and compassion for your fellow man and accept that, unless you've walked in their shoes, you really don't know why they do what they do and what is inside their head. So non-judgment and allowance, whether you want to be a part of it or not is your choice, but to allow people to be who they need to be and not to waste a lot of time in judgment - that I think is the greatest lesson all human beings are trying to learn. Now, perhaps I'm totally wrong. But, for me, I believe that's what humanity's trying to learn is to accept, allow, to have compassion and forgiveness.
PCC:
And for you, does that learning process just go on forever?
DeWITT:
Oh, absolutely, Sweetie. I don't mean to be cliché, Paul, when I say that expression, 'Life's a journey, not a destination.' In my opinion, in my experience, that's absolutely true.
And in terms of the non-judgment thing, I'd just like to share a little story. Wayne Dyer, who's a wonderful spiritual guide, teacher, writes books, the whole bit, he talked about - assume innocence, whenever you look at another person. Assume that what they did that you felt offended by or you felt was rude or whatever, don't go there. Just assume innocence. Assume that, whatever's going on, they had to do what they did. Or they didn't even know that it affected you or they didn't even mean to.
And the story that he tells is, he was on a subway in New York once and it was a very uncrowded, mid-time on a Saturday. There were maybe just a few people at the other end. And he at his end of this car. And a father and two boys got in. And the boys were very rowdy. Jumping, swinging on the poles. Just obnoxious. In his opinion. And he kept thinking, 'My God, what doesn't this man marshal his kids?' At some point, he couldn't take it anymore and he said to the father, 'Listen, you should handle your kids here.' And the father said to him, 'I'm sorry. Their mother just died and I don't know how to talk to them yet.' And he said 'Boom. In that moment, he realized - assume innocence.'
So when somebody cuts me off on the freeway, yeah, sometimes I go, 'Jerk!' But I try to say to myself, 'Oh, gosh, they must have a sick kid at home, so they're trying to get home fast.' And that is a benefit to me, not just to them, that I haven't sent them negative energy. But I'm not walking with it. I've released it immediately and I'm not pissed off.
PCC:
So that enlightenment that you've achieved, is that something you can translate into your craft into your work?
DeWITT:
It's a part of who I am all the time. On an energetic level, I think that we are communicating with each other constantly, whether we know it or not. So I think that, it's in the room, just on account of I'm in the room. And it's like one of my other teachers that I adored said, 'You know, you can never teach anyone anything. All you can do is be who you are in their presence and they'll pick it up or not.' So it's there.
But a director many years ago said, 'You can never bring the character down to your level, no matter who you're playing. You may be playing an axe murderer. You must always rise to the occasion of the character. That character believes they're doing the right thing.' So you have to make choices for the character based on what is true for them, because that's your job in telling the story. And then, as an actor, I think you make choices about what you want to share with the audience. I do not choose to play an axe murderer [Laughs]. And there are other actors who love the challenge of doing something that's so different or such a stretch. For me, I'd rather choose a character that wants to share something that lives in my heart.
PCC:
This whole process of enlightenment, and your spirituality, did that help you deal with John's passing?
DeWITT:
Yes, enormously. He showed up in my room a hundred zillion times. I was in my bedroom for about a month, except for doing the few memorial things I did for him - Larry King, John's memorial service, things like that - except for those things, I was sort of dumbfounded in my room. And lighting candles and meditating and praying. I felt his presence any number of times and still do on occasion, which I'm grateful for. I had worked with wonderful teachers who helped me understand that death is merely a passing into another form of life. And then I accept the concept that you come back and have another form of life. That was enormously helpful.
And I've assisted three friends in passing from cancer, who wanted to pass at home. And I have lived with them and been with them 24 hours a day. And the things that I had learned helped me to do that comfortably and be actually of service to them in that process.
You know in your body, if it resonates with you, it's true. Maybe not for everyone else, but it's true for you. And so, those things that resonated for me, that I was exposed to by these wonderful teachers and these amazing people who guided me, it did assist me in very difficult processes.
Like, when I was working in shelters. There are wonderful people who spend their lives doing this. And are just completely in service to mankind. And they would instruct me, if I was going up to Congress to speak about a bill that was going to help fight hunger or homelessness, they would give me the specifics that I needed to include in my speech, that they were pressing at the time. And they would guide me through.
And one of my teachers said, 'Joyce, respect the soul's path.' Nobody's soul is stupid. Every human being is walking through a life that they have either chosen for lessons to learn or that they have chosen, perhaps, to be of service to mankind by giving other human beings a chance to be compassionate. So you never know, if this person that you're dealing with, who's in a very challenged time, is in that challenged time because it's part of their growth or it's a part of their service, that they're giving you the opportunity to be loving. And so that philosophical perspective made it so much easier for me to spend the day talking and sitting with people on a cot or whatever and not take it home in a burden of, 'Oh, God, how am I going to fix, save all this?' But I could serve them by dealing with them as a fellow man, another human being and talking about what they wanted to talk about.
PCC:
With all these life pursuits and big picture concerns, do you still have specific goals career-wise?
DeWITT:
Again, I've never really thought of my life intellectually. I love my work. So I'm working in this play now that's just such a brilliant piece of writing. It's called 'Dinner With Friends.' And I'm working with an exceptional cast and a director - this is our fourth play together. We've known each other 20 years - who's brilliant. So I love every minute of this. And I am grateful that I'm still having the opportunity to do my work. So my goal will be that I am allowed to continue to do my work, in little theatres or big theatres or back in television.
My feeling is that the communication between the actor and the audience is the communication of one human heart to another. And that the audience, whether that be in their homes, watching TV, or in the theatre, that the audience is the last member of the cast. Because, if you're telling a story and offering something, it has to be received, resonated with and sent back to you and then you tell the next moment of the story. And so the audience is the final cast member.
And it's the oldest thing in our history of civilization - someone telling stories, whether we sat around a fire in cave days or whether we drew pictures on the wall of the cave to tell the story for the next person. And that is a part of how humanity evolves and moves forward and becomes more conscious is through the process of storytelling. And, as an actor, it's your job to tell the part of the story that your character is supposed to tell. And that's an enormous gift to be allowed a life where that's what you get to do and make a living at. Oh my God! So it's very fortunate that I love my work.
And the only thing about fame that made sense to me and that I'm grateful for, not that I'm saying being rich and famous doesn't have great perks, and it sure as hell does... I saw an actor being interviewed by Johnny Carson one night and I'm so sorry that I do not remember who it was, because I love this man for saying it. He said that the thing about being famous is that people treat you the way that everyone should be treated. And it's like, 'Yes!' We should be kind, in my perspective, to everybody and people are kind to you, because of that, and accept you And that's like way cool!
But the fact that you are recognizable, then you are invited to do things like participating in this beautiful event for St. Jude's in San Francisco. People think that, by you being there, it will raise more money for this fabulous hospital, draw more people in. So that use of fame, to me, is like, 'Thank you very much!' And it's helped me come to peace with the fact that my private life is not nearly as private as I like it [Laughs].
PCC:
Well, you've made an incredible connection with audiences and it's wonderful that it has lasted. And I think that has to do with your great heart. It comes across.
DeWITT:
Oh, thank you, Paul.
PCC:
My daughter Jen is a major 'Three's Company' fan, can quote lines, spout synopses.
DeWITT:
Oh, honey, well, tell Miss Jen I said, ' Hey!' and that I'm grateful a young person, who wasn't even alive when we were doing it, cares about us and finds us worthy of her time.
PCC:
Special work lives on and crosses the generations.
DeWITT:
You know, I do have families that will stop me, with kids who are like five or six, and they tell me that they sit down and watch 'Three's Company' and the whole family has a good laugh together. And the parents hadn't even met yet when we were doing the show. Now they're showing it to their children. Isn't that lucky, Paul? And who woulda thunk it? We were just trying to make an extremely funny show and none of us had any idea that we would bathe in the fulfillment of that for all these years later. Very lucky.
We just had such a great organization. Some of our crew members - we were at CBS Television City, even though the show was on ABC - some were cameramen for 'Playhouse 90.' So on every level, we worked with such wonderful people - the crew the staff, the writers. Our producers were excellent producers, not withstanding that they were chauvinistic and didn't really fit with my picture as a young, independent woman. But they were fabulous. Everybody contributed. And they gave this wonderful cast that I was lucky to be a part of, gave us the opportunity to go out there and lay down stuff that we were proud of.
For more about this talented, caring actress, visit www.joycedewitt.com.