LOUISE HARRISON: SISTER BEATLE


George's Sibling Carries On The Fab Legacy



By Paul Freeman [Dec. 2011 Interview]

Louise Harrison has spent a lifetime helping to establish and preserve the legacy of her brother George Harrison and his fellow Beatles.

After marrying, Louise moved to the United States in 1963. Brian Epstein encouraged her to spread the word about the Fab Four, who were creating a sensation in the U.K. and Europe, but were still unknown in the U.S. She became a prominent presence on American radio and released an album called "All About The Beatles."

Louise recently agreed to promote the new Time Life release, "The Beatles With Tony Sheridan: First Records: 50th Anniversary Edition." Though Sheridan sings most of the leads, John Lennon grabs the mic for "Ain't She Sweet" and George plays the memorable instrumental "Cry For A Shadow." These were the Liverpool lads' first recording sessions. The two CDs, accompanied by a deluxe booklet, display an electrifying energy, presaging the band's explosion as a global phenomenon. The set is a must-have for Beatle buffs.

Louise Harrison ow resides in Branson, Missouri and oversees a Beatles tribute band, Liverpool Legends. In the midst of completing her memoir, Ms. Harrison took time to talk with PCC.

POP CULTURE CLASSICS:
You must be happy to see the 50th anniversary release of 'The Beatles With Tony Sheridan: First Recordings.'

LOUISE HARRISON:
It's great for all those fans out there, who enjoy everything about The Beatles. It's certainly a part that was missing from their collections. It's not something to do with my personal agenda, but it's definitely something that is worthwhile having.

PCC:
The music still has quite an excitement about it.

HARRISON:
Yeah. The thing to me, when I listened to it, was to see how raw and unfinished they were, when they started. You can see just how much they progressed over the years, what polished performers they became, later on.

PCC:
Had you heard some of that material, like 'My Bonnie,' when it was first released, back in the '60s?

HARRISON:
No, I didn't hear it until a couple of weeks ago. I wasn't anywhere they were being played. I was living in the States from 1963 and before that, in Canada and in South America. So I wasn't really involved in what was going on, except for getting letters from George. For instance, I knew he was all excited about getting this opportunity to back up this guy, Tony Sheridan, in the studio. They were to be recorded by this guy by the name of Bert Kaempfert, who was pretty well known at the time. And I remember, George was pretty excited about that.

PCC:
When you left England, was George already playing guitar? Was he involved in music?

HARRISON:
Not really. When I left, it was 1956, went to Canada. He was still 13, 14 years old. He wasn't involved in it at all. So all of my knowledge of his early musical career was more or by letters that he or Mum wrote to me at the time.

I remember, when my son was born, in 1957, George wrote to me and said, 'Oh, I'm learning the guitar. So now that I've got a nephew, I'll teach him how to play the guitar, when he grows up.'

PCC:
And did that ever happen?

HARRISON:
[Laughs] That never happened.

PCC:
So what his big passion, growing up, before you left?

HARRISON:
He was just a kid. You're not passionate about anything... except trying to get out of going to school [Laughs]

PCC:
What was the household like? Was there a lot of music around the house?

HARRISON:
Oh, yes. I was very, very fortunate. Right now I'm in the midst of writing my book, finally. People having been asking me for the last 40 years, 'When are you going to write a book?' And I've been saying, 'Never.' And now, finally, it's time. So much of the book is about our family life.

And we were very, very fortunate in as much as we had two really wonderful parents. They were young. My father was only 20, when I was born. And they were both very, very vital, alive, spontaneous, vibrant people, full of humor and life and a sense of adventure. We really had a very, very dynamic, wonderful, loving, friendly, fun childhood. I couldn't be more happy to have had parents like those. In fact, one of the things I say in my book is that, 'What a pity more people didn't have parents like mine. It might have been a better world than it is today.'

PCC:
Was there a lot of encouraging of creativity by your parents?

HARRISON:
Oh, absolutely. Yes. The major thing was, they taught us what they believed was right and what they believed was wrong. They taught us ethics, taught us about integrity and honesty and so on. And then, they encouraged us to follow, wherever our inclinations took us, whatever innate talents we seemed to have.

It turned out, when I started high school, that I had a very high I.Q. And Dad always said to me, 'Never, ever get big-headed about that, because you are no more responsible for having for having a 168 I.Q. than you are for having green eyes. This is something that was gifted to you. And whatever gifts you have, you have to use them wisely, but not to be pompous or self-indulgent about them, because they are gifts that were given to you to use in life.' And those are the kind of lessons that he taught us.

PCC:
So that kind of background helped George to deal with celebrity?

HARRISON:
Oh, yes, yes. It helped him to be a lot more sane. And again, too, the other boys, Paul and John, spent a lot of time at our house. Every Saturday night, they would do their rehearsal in the back bedroom at my house. And both Paul and John lost their mothers, while they were both teenagers. And so Mom was the mum for all three of them for many, many years. And George used to be very, very protective about his mum. She would go out riding a bike and be overtaking buses and all kinds of things like that [Chuckles]. George would say, 'Mum, be careful! I'm the only one that's got a mum. So we've got to share you.' The boys, John and Paul, as well as George, both got to be part of what our whole family philosophy was, of caring about each other, having fun and doing the right thing, being honest, all that kind of thing.

PCC:
What were your early impressions of Paul and John?

HARRISON:
Oh, I just felt as if I'd gotten two more brothers. I already had three brothers. When I met them, it was when they came to do 'The Ed Sullivan Show' in New York. Meeting the rest of them, it was just like, 'Oh, okay, I've got another bunch of brothers.' I was used to having brothers around me all the time, so it was just great.

PCC:
Had you known Pete Best, at all?

HARRISON:
The worst of the best. [Laughs] No, I didn't get that undeniably great pleasure until much later in life. I happened to be stuck in a limo with him one time. He was visiting over in the States a few years ago. I thought, at the time, he was just so absolutely empty. He was a shell of a person, sitting in the limo, with nothing inside of it. And it was impossible to create a conversation with him.

And I thought to myself then, 'Boy, they certainly needed to dump him, because they would never have been the Fab Four, if he had been one of them. They'd have been the Fab Three and the Dummy.'

PCC:
So Ringo made a much better impression on you, I take it.

HARRISON:
Oh, yeah. Well, you know, Ringo was the perfect fourth part. He was what completed the whole. They many, many times have said that the whole is greater than the sum of the parts. And in that particular case of The Beatles, the whole, the whole four Beatles, The Beatles as an entity, was definitely greater than the sum of the parts. Each as individuals have been successful, but it was that combination, that magical mix of those particular four characters and their talents that made them the indisputable icons that they are around the world today.

PCC:
Was it in 1963 that Brian Epstein asked you to help break The Beatles in the States, since you were already living here?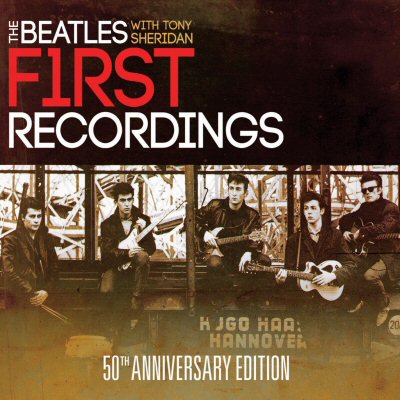 HARRISON:
Yes. Well, what happened was, I started writing to him and, when he realized that I was all gung-ho to see what I could do to help, he started sending me records and pictures and asked me to help with some of the other groups he was helping, as well. So, between him and George Martin and Dick James, I was getting letters from all of them. And let's face it, no single one of us, whether it be Brian Epstein or anybody else, actually made The Beatles. The combination, I believe, of those four talents, those four individuals, were like a comet, that just streaked across the universe. And I don't think it would really have mattered, which other people had been involved with them, whether it would be I or Brian or Methuselah or Gandhi or anybody. They still would have done what they did. But we just happened to be the people that were in that particular mix at the time.
PCC:
When you began sending records to U.S. stations, what was the reaction? Was there reluctance and skepticism or were they eager to find something new?
HARRISON:
Well, I learned a lot in those six, eight months. The first thing that I really realized was that, back in Britain, you have the BBC. And if you're able to get a record on the BBC, it then goes national. The BBC is a national entity. Whereas, in the United States, back in 963, there were a minimum of about 6,000 individual radio stations. And they all had maybe 500 or 5,000 watts or whatever. And they had a reach, an outreach, of a few hundred miles at the most. So, in order to get national exposure, you either had to be on a major, major record label that had a lot of clout. Or you had to have some major, magical allotment of money in order to get things done.
I found out that there was an awful lot of Payola going on in those days. So the things that were being played, were being played because people were getting nice little gifts to put in their back pocket or whatever. Just sweetening the pot sort of thing. There's a lot of that graft going on. But those are the kinds of things I was telling Brian. Without the clout of a major, major record label... and also, by that time, I had started watching 'The Ed Sullivan Show' and I knew that that was about the best showcase for new talent and that that would be a good thing to get them on, as well, if he could. So this was the research I did, the stuff I was telling him.
And another thing that was very prevalent back then... I was a young, married woman. I was respectable. I was about 30. I was well-groomed, well dressed and everything. My husband was a successful engineer. And yet, in my going to approach these program directors and so on, their whole attitude was, 'Oh, my dear, you should be at home, looking after your children.' So it was very much the male chauvinist pig era. 'How dare you? You're just a woman? Why are you doing mixing up with men's stuff?' There was a lot of that going on, as well, which was very off-putting. But it didn't stop me. I kept going.
PCC:
So was the big challenge just getting them to listen? As soon as they heard it, did they fall in love with it?
HARRISON:
Not really, no. It still took until they got them on Capitol. And then Capitol launched a $100,000 campaign towards the end of the year. And they started putting ads in all of the music papers, like Billboard and Cashbox, the ones that I'd been getting all year. So they really went on a big campaign and got the stuff played all over the country. It took a major impact to get the kind of thing happening that did with The Beatles. And I knew that that was going to take that, and that's why I urged Brian all along, they had Vee-Jay to begin with and I said, 'You've got to get them on a much, much better label.' And then, I got a letter from him, that's going in my book - I took notice of everything he said, very carefully - and he said, 'The next thing is not going out on Vee-Jay. And at the bottom of the page, in red ink, he puts, 'It's going out on Swan of Philadelphia!' And I thought, 'Well, that's no better.' I suppose, to him, over in London, the name Philadelphia sounded kind of important [Laughs]. I suppose he thought he'd really made a coup. But it was a struggle.
And again, the difference between the marketing in Britain and here in the United States, especially back then, was totally, totally different. I was shocked, when I came to this country, to see an ad in the paper, asking for an aggressive salesman. In Britain, the word 'aggressive' is definitely detrimental. If you say somebody is aggressive, that's definitely not a compliment. And you don't ever want to meet people who are aggressive, because they're nasty. That was the attitude in Britain. So, to be an aggressive salesman was not something that any of these people that were connected with The Beatles, would have dreamed of being. So they were all very, very gentlemanly. They were polite and courteous, doing their best in a nice, gentle kind of way. And they were practically scooped up and spit out by the business people over here, when they came.
PCC:
Before the band came over here, you must have been getting reports about how huge they were in the U.K.
HARRISON:
Oh, yes, it was big in Britain. That's why I would go into radio stations and say, 'This is my kid brother's band in Britain and they're number one and you should be playing them over here, because they're really good. And the first thing that would happen was, they would look at me and sort of look down their noses at me, like, 'Who let this woman in here? How dare a woman come into our domain and try to tell us what to do?'
PCC:
When the boys came to New York, you joined them there?
HARRISON:
Oh, yes. I was with them for the week. This was at the Plaza.
PCC:
Was that when George was taken ill?
HARRISON:
Yes, he had a strep throat, when he arrived there on the Friday night from Paris. He called the doctor and the doctor examined him and said, 'Oh, boy, this is one sick puppy.' He wanted to put him in the hospital. But Brian just about had a heart attack. 'Oh, my God! We can't let the press know that one of them is ill.' So I got roped into being Florence Nightingale and had to look after him.
PCC:
How did The Beatles deal with all the frenzy surrounding them?
HARRISON:
There was an incident a few years later, when I was at George's house. And he was watching the arrival of The Beatles, as they were coming down the steps from the Pan American plane. And he was watching all of this stuff. And in retrospect, he said, 'My God, if we'd have had any idea just how important that was to us, we would have been scared stiff.' He said, 'Here we are, a bunch of cheeky chappies, all having fun and joking and not at all concerned about what was happening.' But there again, they were never ever concerned about becoming great big stars. They just enjoyed playing the music and enjoyed the fact that other people enjoyed it, too.
And I know that, years later, again, one of the things that George said was, 'You know, I would have been happy, when I got older, just being able to play at the local Holiday Inn, at the piano bar, or something like that, for half a dozen people. That would have been more fun.' [Laughs]
PCC:
Did he have difficulty along the way, dealing with all this unprecedented fame? Did it become a burden?
HARRISON:
Oh, yeah. Yeah. It did for all of them, really. I know the two surviving ones have managed to insulate themselves from the really bad part that was going on earlier. But there were so many predators and manipulators. Everyone who came into their lives was wanting to own them or control them or take a big slice out of their pocketbooks, that kind of thing. It was awful. And, from his experience, I have been totally, totally against the whole idea of this millionaire-dom stuff. I mean, I will not buy a lottery ticket or put a dime in a slot machine, for fear that I might win a million dollars and be stuck in the same position as him, where all my friends are not really friends. They're just there to see what they can scrounge off me.
PCC:
In the early days, you must have been inundated by Beatle fans.
HARRISON:
Oh, yeah. One of the things my Mum told me, when this thing started coming across the Atlantic, she and Dad had answered hundreds and thousands of fan letters, when they got started into it. And Mum said to me, they're getting way over a thousand letters a day and there's no way that the lads themselves, as busy they are, can possibly hope to answer them or could possibly hope to interact with the fans on a one-on-one basis, because there's usually a mob of 500 coming after The Beatles everywhere. So they said, it's up to us, as a family, to give back the love, to show the Beatle fans that we appreciate their support. One of the things that Mum and Dad understood very fully was that, without the support of the fans, there's no star. They understood that. They were really very smart people.
One of the movies The Beatles made, 'Help!,' they did a skit on that theme, with the high priest, where they were trying to cut the ring off Ringo's finger so that they could have a sacrifice, because they said, without the sacrifice, there would be no congregation. And without the congregation, there'd be no high priest. So they were making fun of this whole idea that, without the fans, there would be no Beatles, basically. So Mum and Dad understood that fully. And so they urged me to take care of answering fan mail and being a kind of ambassador between The Beatles and their fans. So that's been basically what I've done for the last 48 years. Now I'm considered to be like the global mum for the family of Beatle people all over the planet. That has been my role, to be the mum, or the big sister back earlier, to all of the kids. And to be an advisor. They would write to me and ask for advice. At one point, there was a newspaper that wanted me to do a column, Advice From Louise, but I never got around to doing it. But that's been my life, is to be the intermediary between the fans and The Beatles and to take the excessive concern that the fans had about The Beatles and the interest, which got to be so intrusive that it was unbearable at times. But for me, not being a Beatle myself, I could handle it. And let's face it, I could be invisible. The minute I walked out of the room, nobody would know who I am.
PCC:
Didn't you have ardent fans tracking you down at home?
HARRISON:
Oh, yeah, there used to be fans who'd come to my house, after they'd found out that George had been there. People would come from all over the country, when they were on vacation and stuff. In fact, that was one of the downfalls of my marriage, was that they would all come charging up to my husband and say, 'Oh, Mr. Harrison!' And he'd say, 'I'm not a Harrison!' [Laughs]
PCC:
When Brian passed away, do you think that was a major turning point for the band? Making it more difficult for them to deal with things?
HARRISON:
I wouldn't say it was a turning point, so much as it was another phase in the journey. It was really sad that that happened. It was really a crazy accident, because he had his ticket to fly the next day to New York to do some more business. So it certainly wasn't something premeditated. But it really was a shame, because he was a kind, sweet guy and he loved what he was doing, he loved the lads. He was very protective towards them. But it was just something that they had to deal with, like everything else that they've had to go through, they just had to be very, very strong to face all the things that they faced throughout their lives.
PCC:
Weren't you involved with some sort of documentary album in the '60s?
HARRISON:
One of the things that happened quite accidentally, I started doing radio reports, clearing up the rumors. The rumors still go on to this day, in fact, I just got an email a little while ago, saying, 'I'm looking forward to buying your book and can you send me some information about your bed & breakfast?' For years, I've been trying to tell people I do not have a bed & breakfast [Laughs]
But I was doing radio on all of these stations throughout the country and the CEO of these stations, thought it would be a good idea to actually put together an album of me answering questions. Let's face it. I was really a pawn, because I didn't understand the money that was being made or the impact that my reports on these different radio stations was having on their ratings. I was just trying to tell the fans what was true and what wasn't true. But in the meantime, the radio stations were having a blast by having exclusive reports by Louise. And the stations that had my reports were blowing the other stations in the towns, their rivals, just blowing them away. And I would have other stations, other companies, trying to get me to switch over to them at double the money. And I said, 'Well, I'm not doing it for the money. I'm doing it to tell the truth.' How naive can you be?
PCC:
Certainly the music was fantastic, but how much of The Beatles' phenomenal popularity do you attribute to their personalities, their wit?
HARRISON:
Oh, yes. I think it was kind of an equal thing. As I said before, that particular combination of those four, interacting with each other, bouncing off each other, humor-wise, that all had a tremendous amount to do with it. And again, I go back to my parents, the positive way that they raised us and the influence of my parents on all three of the initial Beatles.
The messages that The Beatles basically imparted to the public were all positive messages about peace and love and compassion and caring for each other, caring about the planet, all of these things they got into throughout the years. They made very good use of their prominence, in that respect, by bringing to attention a lot of things that were very important, especially the song 'Imagine.' What is more true today than, 'Imagine all the people, sharing all the world.' Instead of imagining half of one percent sharing the most of it, the situation that we've got right now.
PCC:
Were there songs by the group that particularly resonated with you?
HARRISON:
It'd be tough for me to think of them, off the top of my head here. There are so many of them. 'We Can Work It Out' always made a lot of sense. Life's so short and we shouldn't be fussing and fighting all the time. Probably a good third of their songs had very, very positive messages in them. And then, of course, there were, as Paul calls them, all the silly love songs, as well.
One of the things I liked about George, when he started writing love songs, the most famous love song that he wrote, which everybody thinks is one of the best love songs ever written, and he actually says in it, 'You ask will my love grow. I don't know.' I mean, how more honest can you get than that? Most love songs are, 'I'm going to love you forever.'
PCC:
It must have been wonderful to see him grow creatively over the years.
HARRISON:
Oh, yeah. It was wonderful, because he had it in him and he was able to have the opportunity to be able to put it out there. I'm still waiting for my chance.
PCC:
Was it fun for you to watch the band change creatively, as they went through all these phases?
HARRISON:
You know something? I've never been conscious of all the different phases. People have often talked about that, all of the different phases they went through. Okay, yeah, it was there, the different phases, but I always saw them as my brother and his gang, in the same way that people say The Beatles, as though it's something special. To me, it was always my kid brother and his mates. So I didn't get into dissecting them and looking upon them as some kind of ethereal something or other that needed to be examined. It was just my brother and his mates.
PCC:
The fact that they were such good mates, how difficult was it for George to deal with the relationships starting to unravel?
HARRISON:
It was difficult. It was tough on all of them. I think the greatest thing was when they made the anthology, and although John was gone then, it was good for them to be able to all get together and work up something again. And let's face it, George often said to me, the problems between them were far more vivid in the press than they were in The Beatles' own lives.
PCC:
What do you think was the special magic of George's personality?
HARRISON:
He had a lot of my Dad's stability. My Dad was always very calm, whatever was going on. In fact, I have a picture on my wall, a painting of a lighthouse, and the light shining out from it. And that's how I always felt about my Dad, as something very strong and sturdy, shining out a light to steer you away from the rocks of life. And George had a lot of that in him, the steadiness and the stability and just the sensibleness. Whatever was going on around him, waves crashing on the shore against the lighthouse, the lighthouse is still going to stand there. That kind of imagery, that's kind of how I see both Dad and George.
PCC:
How important do you think it was for George to find solace in Eastern religion along the way?
HARRISON:
It was really an extension of what he had at home, in a slightly different form, like the kind of thing that Dad would say to us about whatever your creativity or talents or abilities we had, we get from the creator. And we needed to tap into that and appreciate that that's where it came from. And that whole concept was very much in the Eastern religion that he got involved in and learned more about. Again, it just confirmed what he'd probably always known, but at a more basic level, without intellectualizing about it. It had just been part of his being, his experience of life.
PCC:
Did you have any inkling that the great outpouring of love for the band was going to last for half a century and on?
HARRISON:
No, no. But it's wonderful that it has, because, again, the positive message is still resonating with people. And if anything's going to pull us out of this mess that the world is in right now, it's going to be, not necessarily The Beatles' message, but that kind of message, the message of love and peace and compassion and caring. That's got to come to the fore and resonate with people and start to build back the nations that are just collapsing around us right now, from the greed and the ignorance that's rife.
PCC:
It must have be fun to be involved with that new CD "Fab Fan Memories."
HARRISON:
Yes, I really enjoyed that. And, who knows? It was nice to get a Grammy nomination. I don't suppose we'll get a Grammy, but it was lovely to get a nomination.
PCC:
And part of the proceeds go to Help Keep Music Alive?
HARRISON:
Yes, we started that organization this last year. We were able to use the only public service announcement George ever did, which was in conjunction with the film 'Mr. Holland's Opus.' The movie starred Richard Dreyfuss. And I asked the movie people if we could use part of the PSA on our website. In it, George says, 'Look what music did for me.' 'And help keep music alive.' Unfortunately, he's no longer here, otherwise, I would have asked him to do another one for me. But Felice Mancini, who is the head of the Mr. Holland's Opus Foundation, very kindly agreed to let us use it. That was wonderful of her to let us do that.
PCC:
To you, what are the most important aspects of maintaining music in the schools?
HARRISON:
Well, you know, let's face it, life on this planet is no bowl of cherries. And if you don't have something to kind of ease your mind, something to be entertaining, something to put some fun or some joy into life, what's left? It would be a miserable place [Laughs]. So it's very, very important, especially the way things are right now, that we have music to uplift the spirits. Music is the universal language. The actual resonation of the music note is something that appeals to the basic, innermost part of the human being. And so, it's very, very important that we keep it going and we don't let it just die out in the way everything else has. The arts are always the first thing to go, as they're considered to be the least important in the school curriculum. Let's face it, they'll never ever phase out sports, because there's too much money to be made at it. A school can't make as much money with a school band as they can with a basketball team. But it's very, very important for the whole human spirit to make sure that music is kept alive.
Having my own band and knowing how much joy we bring to the audiences, I think it's important for us, both for our own survival, to get out there and do these concerts, and also to help schools survive. There again, that's always been a part of the upbringing that I had - whatever you're doing, if you've a little bit left over or you've got more than you need yourself, give it to somebody else, share it with the others around you.
Mum used to bake homemade bread every week and she would invariably make some extra ones to take to some old ladies in the neighborhood who didn't have as much as we did. So that's always been a part of my upbringing. And so, in putting this idea together to give concerts at the schools, we wanted to also give something to the schools, to help them function.
PCC:
The band is Liverpool Legends? How did you put them together?
HARRISON:
I met them five or six years ago. I met this guy who played my brother in a Beatle band, just shortly after my brother died. And this guy, Marty [Marty Scott] just reminded me of my brother so much and he did such a great job of performing, doing George's music, that we just became good friends. We adopted each other. And he's now my brother [Laughs]. We've just had a really wonderful relationship ever since. And a few years ago, we said, 'Hey, maybe it would be a good idea if we put together a really, really good band.' Because, let's face it, there are hundreds and hundreds of Beatle bands out there. But we wanted to try to put one together that was put together with as much sincerity and respect and love for The Beatles as possible and to put something together that was as close to both looking and sounding like The Beatles as possible. Also, I was concerned with getting the same kind of characters, as people, as human beings, that would be the kind of guys that, if George were still here, he'd enjoy to hang out with.
We do the whole span of The Beatles' music. The costumes and everything. And I do a narration throughout the whole show and we have videos. We tell the whole history of The Beatles from Hamburg and The Cavern, right on to the end. We're going to be going on the road.
PCC:
You've done some of the Beatle fan conventions, haven't you?
HARRISON:
Oh, yes. Back in the '90s, I had an environmental organization called Drop In. And the idea behind that was to tell people that dropping out didn't work, that we need to drop in and take responsibility for ourselves and our planet. And proposed to start looking around and seeing what problems there were and, whatever problem you were most concerned about, try to become part of the solution. So that was part of what I was talking about back then. And the conventions gave me a forum for that.
PCC:
And did you find that Beatle fans tended to be more concerned about the world around them?
HARRISON:
Yes. Yes, I did. But, unfortunately, that wasn't generally the case, for us as a society. Back in the '90s, the world hadn't come to such a bad state that it's in now. I think they're starting to be more concerned now than they were back then. Unfortunately, people have their own everyday survival to worry about. Not everyone has the wherewithal to be concerned about problems beyond their own four walls, basically. Again, from my father, I got that belief that if you do have the ability to know a bit more or to do a bit more, then it's up to you, you have the responsibility to do it. If you're capable of doing more than the next guy, than you have the responsibility to do more than the next guy.
PCC:
As an activist yourself, you must have gotten a kick out of finding out both Bill Clinton and President Obama are big Beatle fans.
HARRISON:
Oh, yeah. With President Clinton, I was invited to the opening of his library. My grandson went with me. And I put on loan an album that had been signed by all four Beatles. And when Barack Obama was running for Senate, I happened to be a speaker at this rally, and the mayor of the town came up to me and said, 'Here's a young fellow that would like to have his picture taken with George's sister.' And I now have a picture of me and Barack Obama.
PCC:
The Beatles have had such an impact not only on music, but on society in general, what do you view as being their greatest, lasting contribution?
HARRISON:
I think it would be the consciousness, the waking up of people to the values that they believed in, of love and of peace and of compassion and decency, honesty, all of those things. But it's been so long since they actually made that first impact and although there are still hundreds of thousands, maybe millions who believe all of that, I think we're at a point where we could really do with a resurgence.
To me I feel very, very afraid of what's going on now in the world. You see this 'Send in the Clowns' that's happening every week with those debates that are going on. It's all very well to laugh about the people campaigning, but the thing that is most terrifying is that there are so many people that are actually taking these candidates seriously. That's the thing that's really scary, that there are people out there, decent, hard-working, honest people, that have been totally taken in by all of this and they think that these people are worth voting for. That, to me, is terrifying. We're talking about the future of not only this country, but of the whole planet.
PCC:
What do you think about George's son Dhani now making music?
HARRISON:
Well, it was kind of inevitable, wasn't it? [Laughs] It's kind of like going into the family business.
PCC:
Do you find a musical resemblance?
HARRISON:
I haven't really heard anything. Somebody sent me an album the other day, but I haven't had a chance to listen to it yet. I haven't really heard any of his stuff yet.
PCC:
You mentioned finally writing the book. What made this the right time?
HARRISON:
Well, I suppose it was the fact that I just turned 80. So I'm getting close to my own expiration date. It's going to be coming up before too long. So if I'm going to get this done, I'd better get a move on it.
PCC:
I'm sure people will get a clearer picture of George when the book is published. Did he actually fit that mold that people seemed to want to put him into, the quiet, mystical Beatle? Or was that just an image?
HARRISON:
Oh, he got a great kick out of that, especially when he was in a situation where people would be asking him stupid questions and he could just roll his eyes or just sit there and say, 'Well, I'm the quiet one.' [Laughs]
PCC:
Is it difficult for you to decide what should be included in the book?
HARRISON:
Well, I'm probably going to self-publish. I'm just looking into doing it as one of these internet books. That way I won't have to cut down a bunch of trees... assuming anyone would want to buy it. We might be able to get it out relatively soon.
PCC:
Well, I look forward to reading it myself. And thank you for taking the time to chat with us.