MARY WILSON REIGNS SUPREME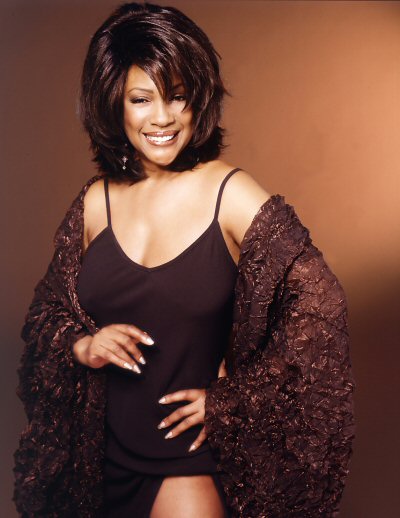 Photo credit: Randee St Nicholas

By Paul Freeman [September 2010 Interview]

Among girl groups, The Supremes are the ultimate. And Mary Wilson just might be the ultimate Supreme.

Wilson was the only member to participate from the beginning (1959) to the end (1977). Today, she enhances the group's legacy, performing their fabulous hits. She also exhibits their glittery gowns in museums and galleries across the globe.

Wilson graces the Rrazz Room stage, at San Francisco's Hotel Nikko, Wednesday through Sunday, September 22-26 [1-866-468-3399 or www.therrazzroom.com]. In addition to Supremes smashes, she'll offer her interpretations of pop and jazz classics.

Mary Wilson, Florence Ballard and Diana Ross (whom Wilson refers to as Diane) grew up in the same Detroit neighborhood. They sang in a quartet called The Primettes, before taking the name The Supremes. Wilson said their vocal chemistry was immediately evident.

The high school girls kept visiting Motown's offices after school each day, anxious to participate in any way, be it backup vocals or hand claps. Finally, after they graduated, Berry Gordy signed them to the label. For two years, they recorded, but didn't register a Top 40 hit.

"When The Lovelight Starts Shining Through His Eyes" broke through. And then, in 1964, The Supremes reached number one with "Where Did Our Love Go." Three more chart-toppers followed in succession: "Baby Love," "Stop! In The Name of Love" and "Back In My Arms Again." In all, the group reached number one on the Billboard singles chart a record 12 times.

Everything was beautiful for The Supremes... for a while. Eventually, Gordy ousted Ballard from the group. Then Ross went solo in 1970. Wilson kept group going, joined by Cindy Birdsong and Jean Terrell. And they kept recording hits, including "Up The Ladder to the Roof," "Floy Joy" and "Stoned Love."

By 1977, following more lineup changes, Wilson was decided it was time to put an end to that chapter.

Wilson keeps very busy. She has eight grandchildren and immerses herself in charitable work.

Among the organizations she has helped are the American Cancer Society, St. Jude's Children's Research Hospital, the Easter Seals Foundation, UNICEF, the NAACP, the Cystic Fibrosis Foundation and Figure Skaters of Harlem.

Wilson has traveled as Culture Connect Ambassador, spoken to children in Mozambique and Botswana about the dangers of HIV and AIDS, and served as spokesperson for The Humpty Dumpty Institute, which seeks to prevent death and destruction from hidden landmines.

Across the U.S., Wilson has presented her "Dare to Dream" lecture series, focusing on overcoming adversity and attaining goals.

She has written two autobiographies - "Dreamgirl: My Life as a Supreme" and "Supreme Faith." WIlson was part of a "Motown Legends" U.K. tour. And she's excited about a new CD that re-teams her with Motown writing/producing greats Eddie and Brian Holland. Visit her web site, www.marywilson.com for the latest on the album's release date.

She hopes to bring her glamorous fashion/pop culture exhibition "The Story of The Supremes From The Mary Wilson Collection" to cities throughout North America.

Wilson views The Supremes as a Cinderella story. Justly proud of her illustrious past, she has dreams yet to fulfill. The genial legend talked with Pop Culture Classics about her past, present and future.

POP CULTURE CLASSICS:
Your show at the Rrazz Room, will that combine Supremes hits with pop and jazz standards?

MARY WILSON:
Yes. Mainly because everyone there has seen the jazz show once and I haven't put together a new one. So I figure this way, I'll give them a little Supremes stuff and make everybody happy [Laughs].

PCC:
Your interest in jazz, how far does that go back?

WILSON:
Well, basically, I grew up on jazz. Detroit is a very big jazz town, always has been. And they used to have loads of jazz clubs there. So my parents always listened to it. And a lot of radio shows played jazz. So it was always around. And that's basically what I grew up listening to... Until, of course, rock 'n' roll took over.

PCC:
Who were the rock 'n' roll artists who first made a big impact on you?

WILSON:
Oh, of course, The Platters, Little Richard, Chuck Berry, all those guys.

PCC:
When did you performing aspirations begin?

WILSON:
I don't know. I just always enjoyed music. I never really thought about being a singer. That was not really one of the things... you know, when we were growing up, being a doctor, a lawyer, a teacher, was what you wanted to be, what you were taught to say you wanted to be. I guess I started singing so early in school. School then had such great things to offer children in terms of the arts. So there were many glee clubs and ensembles and this and that in school. I was always involved in them for some reason. I don't even know how. It just kind of happen. And then, when I met Florence, that's when the bug got me and I became serious about singing. That was very early. I was about 13. I never had any chance to try to do anything else.

PCC:
Was it Florence who invited you to join The Primettes? Or was that Eddie and Paul? [Eddie Kendricks and Paul Williams, of the Primes, soon to be called The Temptations. The Primettes were their sister group]

WILSON:
No, it was Florence, actually, who brought me in. Paul brought Diane [as Ms. Wilson calls Diana Ross] in.

PCC:
The Primettes was a quartet at that time?

WILSON:
Yes, a quartet. Betty [McGlown] was actually the first girl in The Primettes. She was the original one. She and Florence were the original girls. Florence invited me to join. And Diane came after.

PCC:
Had you all been childhood friends?

WILSON:
No, No. Actually, I think we all basically kind of met up during that same time. I think Florence and Betty knew each other sort of. We were all very young. So there were not any long relationships there... until after. Florence and I had met in school. She, I and Diane lived in the same neighborhood. Florence and I went to the same school. And so we knew each other from school. I knew Diane from the neighborhood, but I wasn't friends with her as of yet. You know, the neighborhood was very, very big and there were many people there. So you just didn't know everybody. But you saw them on occasion.

PCC:
There must have been a really vibrant music scene in Detroit at that time.

WILSON:
Yes. You know, it was kind of like that show that Fonzie was on, 'Happy Days.' That's what was going on in the neighborhood, that kind of vibe.

PCC:
Was the vocal chemistry there right away or was that the result of tons of practicing?

WILSON:
Oh, no. I was immediate. Totally immediate. When we first met at the apartment of Milton Jenkins, who was the manager of The Primes, they asked us if we knew any songs. Of course, we didn't really know each other, had not really sung together at all. Florence started singing one song and we all started chiming in. Then after that, Diane started singing one song and everyone started chiming in on that one. So it was that type of thing. Instantly, we connected musically.

PCC:
At what point did the vocal group become three rather than four?

WILSON:
Oh, that was much later. Betty got married maybe a year later, I guess. And then, after that, Barbara Martin joined us. It ws a long time before we became three, not until '61, later '61, maybe going on to '62.

PCC:
And personality-wise, what were the individual characteristics that each brought to the group?

WILSON:
Well, we were three totally different personalities. Back then, I was very quiet. I would say that Diane was the more gregarious one. And Florence was the really earthy girl. We were just three different personalities. And we blended extremely well. We had the music in common. That really brought us together. But our personalities were complementary to each other, as well... except when we disagreed. [Laughs].

PCC:
Did you have grand dreams at the beginning or did it just seem like a fun thing to do?

WILSON:
Well, first of all it was a fun thing to do. We were young, teenage girls. Not only was the music fun, but it was our way of having fun in life. We'd talk about everything, the boyfriends, the dances, the clothes. I guess it was our career, but we didn't know it was a career at that time. It became our career before we knew it was our career. For us, it was just fun, having a place to go, people to go with. It was being teenage goals. We had a common goal, but basically, it was friends. It was our friendship. You said, 'Did we have grand dreams?' At that time in our life, it wasn't like a grand dream, because we were three Afro-American girls, first of all. And you didn't really have Afro-American back in the '50s and '60s. It just wasn't the way people thought. Today, you have a different set of dreams, because we're just in a different place. So back then, it was just more having fun and having something to do.

PCC:
And though people tend to think of The Supremes as an instant success, isn't it true that Motown actually turned the group down initially?

WILSON:
Before Motown was there, we didn't even have any dreams about that type of thing, because we were just having fun... and, as I said, we were like 13 and 14 years old. At that age, you're not really thinking about the future. So when we turned 16 was when we started seeing that there was more to it than having fun. Maybe there could be a job there looming in front of us, that would enable us to buy our own clothes, our own outfits, have money to buy records. So then it became a different kind of plan. We did start planning for the future at that time. And when we went to Motown, yes, we were turned down in terms of the audition. At that point, it became more, in our mindset, to be, 'Wow, we can do something with this. This can really be our future. Let's really try to stay at Motown. So yeah, our dreams kind of took form at that time, for the future.

PCC:
So rather than being discouraged, you were persistent?

WILSON:
Yeah, we were, because we got to the point where we realized this was where we wanted to be. We were really teenagers, not just little girls and at Motown, we saw people that we'd heard on the radio. We kind of were growing up and saying, 'This is where we want to be, so let's just work at being here.' So that's when we would try to go there every day after school to see if we could actually get inside the doors... and we did, eventually.

PCC:
And Motown had a school where they would actually teach the young performers? That must have been valuable.

WILSON:
It was great, because once we got inside and became part of Motown, so to speak, there were lots of advantages. We started recording. We started doing backup for other artists. And we were still working at clubs and things, not nightclubs, but socials and the dance hops and that type of thing we did. And so, eventually, we got to the point where they wanted to record us. And the school, it was like we were still being educated. And yes, the things that they were offered, even now I'm definitely finding invaluable. But even then we enjoyed it, because it was teaching us more about what we wanted to do with what we were already doing. So it was great and very enjoyable.

PCC:
And the classes would encompass not only singing and choreography, but etiquette and things like that?

WILSON:
It was called more of a finishing school, so we were taught various things, just about being professional and things of that nature.

PCC:
Do you recall hearing yourself on the radio for the first time?

WILSON:
Well, not for the first time. But we did a lot of radio shows. We were one of the deejay's favorite local artists. Whenever a recording artist would come to town and they would have the record hops, the deejays would have us on radio, as well, because we were a local group. We were one of their favorites, which was really great. And then, when we started releasing the records, of course, we would go on more and more. So it's kind of hard for me to remember the first time.

PCC:
Were you still in your teens when the records first hit?

WILSON:
No. At 16, we signed the contract. We were all in high school at that point. Then we graduated. We didn't get out the hit records until later. But we were recording and releasing records, but not the hit records yet. Throughout high school, we had records that were out.

PCC:
And when records didn't break nationally, were you always focused on the goal, believing that it would happen for you eventually.

WILSON:
Well, that came later. At first, we were just happy to have a record released. We were still just having fun, still formulating where we wanted to go, what we wanted to do. And each time something would happen, say a record would be released, we would be happy. And then The Marvelettes came along and they got a record. At that point, we were like, 'Wow, we need a hit record, too.' So things would just keep changing and growing and growing, especially after we graduated from high school. That was the time we realized we really did need to have a hit record, because our parents wanted us to go to college, to continue our education. So we knew, at that point, we really needed to accomplish something big. And I could say, for a fact, that was when we said, 'Yes, this is what we want to do for the rest of our lives.' I think when I first met Florence, Diane and Betty, I kind of knew that. But I was too young to understand it.

PCC:
I've heard that, when 'Where Did Our Love Go' was presented to you, the group wasn't actually too thrilled with that song. Is that true?

WILSON:
Yeah, because you have the songs that you like as a group. Prior to coming to Motown, we had always picked our own songs we wanted to sing and the type of songs we wanted to sing, the way we wanted to present ourselves. So, when songs were presented to us at Motown, obviously, some songs we would like, some songs we would not like. And that just happened to be one that we did not really care for, just didn't think it was showing us off and our best ability.

PCC:
Of the early hits, what was the one that knocked you out as soon as you heard it?

WILSON:
I had a lot of them that I liked, some of them that Smokey Robinson wrote for us, I loved, some of the ballads, because I basically like ballad. But there are lots. 'Love Light' was one of our favorites, because it really was a kind of rocking song. And it went on the charts, I believe, and it was one of the first ones that we really felt represented us well as a group.

PCC:
Did the group have much choice in the selection of material? Or did you leave it to the experienced hands at Motown?

WILSON:
As I said earlier, we knew what we liked and what we wanted. But we were very happy to be at Motown and very happy that the producers wanted to produce us and with the material they were giving us. We were like really gracious and all that. We also looked up to them, as well. But we still had our own idea of what we wanted. But we kind of found out early on that they were the experts and they kind of knew what was right and what was wrong. And we did leave it in their hands. And also, that was kind of the way Motown operated. They had the people that knew what was good. And the artists were the people who would perform it. So we pretty much left it in their hands. But we would speak out, if we didn't like something. It didn't necessarily mean that it would go our way, but sometimes maybe it did.... sometimes it didn't [Laughs].

PCC:
It must have been an incredible atmosphere, being around all those great writers, producers, musicians.

WILSON:
Yes, as young girls, we were happy to be where we were, honestly. It was just a wonderful environment. The people were wonderful. We had a good time. It was like going to Disneyland or something.

PCC:
And Berry Gordy as the mastermind there, what were your thoughts on his role?

WILSON:
Well, Berry was great. He was a mastermind. It was his company. We loved being around Berry. We were called his shadows, actually, because we would follow him everywhere he went.

PCC:
And was there a family atmosphere amongst the artists?

WILSON:
Oh, most definitely. Still is. Whenever we get together now, whether it's one person or two or a whole group, we sit and reminisce just like people do in families, when their family gets together on a big holiday. It's the same type of feeling that we have as the Motown artists.

PCC:
Within that Motown family, after The Supremes became superstars, was there any jealousy factor among the other artists?

WILSON:
Yeah. I think that whenever someone made it big, the others artists would always have a good feeling. But I think that many times, and even in our case, there'd be a little jealousy, because you wanted it to happen to you. But we were all so close that even if there was a little jealousy, it wasn't a hatred kind of thing. It was like, 'Wow, they got it, now we got to get it.' I know when The Marvelettes got their first hit, we were happy for them. But we had been there before them, so there is always that little feeling of something. But I think it was a healthy kind of a thing, as opposed to an unhealthy feeling of jealousy.

PCC:
It became more of a healthy feeling of competition.

WILSON:
Yeah, we all still remained friends and hung out together and all that.

PCC:
At the height of the popularity, was that a whirlwind experience? Was it overwhelming?

WILSON:
Well, it was. But you know, we had been waiting for so long that, when it finally happened, I think what we said to each other was, 'Wow, what took so long for everyone to catch on to how good we were?' [Laughs] We really knew that we were good. We really, really did. And we couldn't understand why other people didn't see it. Professionally, we were very, very ready for it. We had worked very hard for very long at our craft. And we were just totally ready to be what we became. Yeah, it was a whirlwind, but it was a great whirlwind. I thoroughly enjoyed it. The other girls did, too. It's hard to speak for everybody, but it seemed like we all enjoyed it.

PCC:
Was there a Cinderella aspect to the story? All of a sudden you were hanging out with Martin Luther King and the British royal family.

WILSON:
It was a real Cinderella story. That's the way I've always looked at it. It was a real Cinderella story. From rags to riches.

PCC:
And did it seem, at the time, that it would go on forever?

WILSON:
Oh, yes. [Chuckles] When you're young and things are good, you think they're going to go on forever, yes, because it's just so good. It's like, 'How could this end?' Oh, yeah, I thought it was going to go on forever and we'd be together forever. That was, personally, the way I felt.

PCC:
You mentioned the limited dreams an African-American could realistically have in those days. What about The Supremes role in expanding that, their role in the Civil Rights movement?

WILSON:
Well, there were many of us who were experiencing that. I can say that we, as The Supremes, experienced that at its best. I don't water ski or surf or anything, but I can imagine being right on the top of that wave. And the feeling of it, the exhilaration of it must be great. And that's kind of how it was for us. We were right there for that Civil Rights movement, as were many others. Diahann Carroll. There were lots of us there. Sidney. Sammy Davis. There were many, many people who were experiencing that and who were there, at that moment. And it was a great feeling to have, to be part of that movement. I guess all of grew up in a time with our parents knowing what it was like on the other side of that wave, when it was not so good, when you were told you couldn't do certain things. And you knew that you could not do them. And you knew what happened to people who did not follow the rules and the laws of the land. So when all of this happened to us at the time, we realized that we were at a place that had never been before, for our people.

PCC:
And were you subjected to the injustices and indignities of segregation, when you were touring in certain areas?

WILSON:
Oh, many times, sure. Most of the time. You're traveling on a bus with a bunch of people and you can't stay at certain hotels. You have to stay in the black section of town, which was not a good place, a lot of times. Certainly, we still managed to have a lot of fun, though [Laughs]. And, when we were on the Dick Clark tour, it was an integrated tour and that was really where we experienced a lot of things, because people were really nasty to all of us. They were nasty to the white people. They were nasty to the black people, because it was like, 'How dare you be together?' That kind of thing. But that was the way it was then. And you had to endure that.

PCC:
During that era, the '60s, there was so much excitement, so much diversity in music.

WILSON:
Yeah, it was changing. And you could see it. First of all, the music really brought a lot of people together. That was where you saw a lot of change. Sometimes at the concerts where there were segregated audiences, at the end of the concert, the people would be dancing all together. And then when you saw shows like 'Bandstand,' 'Soul Train' and all of that, you saw everyone dancing together. And it was just beautiful. Entertainment, I believe, has always been the place where there's always been a lot of integration, before it was that way in the audience. The musicians and the singers and all, we've always worked together.

PCC:
Did you enjoy performing on those TV shows that helped bring rock 'n' roll into the forefront, like 'Shindig' and 'Hullabaloo.'?

WILSON:
Oh, they were great, because that's when variety was really wonderful. Nowadays, you don't have variety shows and you don't see that a lot. We did 'The Ed Sullivan Show.' Those kinds of shows showed all different kinds of people together on television.

PCC:
As the group's history went along, the name was changed to Diana Ross and the Supremes. It seemed and still seems unfair. Did that bother you much at the time?

WILSON:
Well, you know, it was definitely not something that was expected early on. I think that did bring a lot of bad feeling into it that no one had anticipated.

PCC:
And when Flo was replaced, was that a sign that things would never be the same?

WILSON:
Oh, most definitely. We were three and that was the entity, those three individuals. That showed that, wow, things can change. Maybe we're not irreplaceable. It made you grow up a little bit, see the world the way it really was. Things were changing.

PCC:
That must have been difficult for you, because it was tough on Flo, being ousted like that.

WILSON:
It was not a good time, because things were changing. And when things do change, a lot of times, it does bring negative feelings. Definitely that was one of the times. You asked early on if we thought things would go on forever. Well, this is the time when it showed that, wow, things are not going on forever.

PCC:
When Diana went solo, was it a difficult decision to keep the group going?

WILSON:
I never even thought about having to make a decision like that. So I didn't really think about it. I knew I didn't want to stop. In my way of thinking, how I normally handle things, is I just pray for the best [Laughs]. I wasn't ready to leave, first of all. That's the bottom line. And thank God that Berry brought in Jean Terrell, so I didn't have to deal with it. I didn't have to decide if I wanted to stay or leave. And I definitely wasn't ready to go anywhere.

PCC:
It must have been validating, with you taking more control of the group, that The Supremes continued to generate hits.

WILSON:
Well, it was. But you know what? Things were different. I have to admit, even though I had my dream of continuing on, it was not the same group. My love was for me, Florence and Diane. Period. I had to finally really grow up at that point and realize that this was another group, this was not the same group, but I don't want to leave, so I'm going to make the best of this. And I loved Jean's voice. I thought that she brought a tremendous thing to the group. And so I put everything that I could into that. But it was at that time that I decided that I would definitely start preparing myself for my own exit.

PCC:
And what brought you to the decision to finally call it a day, in 1977?

WILSON:
Well, when it finally came, I realized that I didn't want to keep on having so many people coming in and out. I didn't like that at all. I only did it because I had to, to keep the group going. But there came a point where I realized, I cannot keep doing this to the group. I want our history to stay what it should be, how it should be, one of the most famous female groups in the world. And I don't want to be responsible for dragging it through the mud and having more people come in and more people come in. Just because people are talented, doesn't mean that they're good for the group or to keep the group going. I think our magic was in the beginning. And we kept the magic going for a little while longer, but then it was just time to end it.

PCC:
You've done so much in your career after The Supremes, but I guess it's like Paul McCartney always being identified as a Beatle. You'll always be thought of as a Supreme. Is that a mixed blessing?

WILSON:
Oh, no. Not at all. And I think Paul feels the same way. We love being in the business. We love performing. So we had our moment. They say everybody has 15 minutes. Some of us have a little longer than 15 minutes. And if you have a great desire to be a performer, the way most of us do, you don't want to quit. So you had your moment as a Beatle or as a Supreme or as a Vandella or for whatever you had it, but then you still want to continue singing on your own. And if you can do it, that's a blessing. We just like performing, singing, doing our thing, being in front of the audience. So, whether it's with The Supremes or with The Beatles, or whatever, you still can do it. Hey, more power to you.

PCC:
So the music still brings you a lot of joy.

WILSON:
Yeah! Love being on stage!

PCC:
Is it primarily a media invention, the feud between Diana and you? Or is there some factual basis to that?

WILSON:
I don't have a feud with her. What it is is something that's been manufactured from us not being able to be together again. And it has grown into something that I don't know even if she understands. I totally don't understand it. I have no clue what it's all about. I love her as much as I love my sister... or my brother. She and Flo. And so, what it is, I couldn't even tell you. It's one of those things that happens to human beings that is unexplainable and it's unfortunate. I think everybody loses, when we can't be friends again.

PCC:
So you wouldn't rule out collaborating with her on a project at some point?

WILSON:
If it happens, it happens. If it doesn't, it doesn't. Life goes on. I do not sit around and try to recapture. If it happens now, it would be great, even if she and I just became friends, that would be great. That would be enough for me.

PCC:
As for the lasting appeal of The Supremes music, obviously it goes beyond nostalgia? Why do you think it is so timeless?

WILSON:
Well, you've got to back to Motown and the writers, the producers, the philosophies that they had, in terms of the music, because it has been the music that has continued on. The magic is in the music. And, of course, the music didn't just materialize by itself. There were lots of people involved. We have Holland-Dozier-Holland to be very thankful for. We have Berry Gordy to be thankful for, for creating that space of Motown. So, I don't know. I'm just happy that I was at Motown, instead of someplace else.

PCC:
Your exhibit of The Supremes gowns, which are iconic in our pop culture, that helps to enhance the group's legacy as well, doesn't it?

WILSON:
That's my intention. They're now on the last leg of a two-year tour. They were in England for two years. Now we've brought it back here to the EMP Museum up in Seattle, the Jimi Hendrix museum. When it closes, then we've got to try to put on a tour here in the United States. We're working on that.

PCC:
And you're actually working on a new album with Holland-Dozier-Holland, is that right?

WILSON:
Yeah. It's really not Dozier. We all say, 'Holland-Dozier-Holland,' because it's easier to say. But it's really the Holland brothers, Eddie and Brian Holland, because they and Dozier aren't working together anymore. Although they are all working on one project, a Broadway production. But basically, the three of them are not a team on all endeavors anymore. So I'm just working with the Holland brothers and one of their producers, who's actually doing the producing on this new CD, which should be out very soon.

PCC:
Does this album build on the classic sound and add some modern twists?

WILSON:
I think so, yes. But lyrically, it's all written for me. When I say 'for me,' it's all original material, not any reproductions of anything. I'm very happy that I've finally found my little niche. And I'm very happy about it. I can't wait for it to be released.

PCC:
'Dream Girls' is playing again here in San Francisco. Does that show reflect the vibe of The Supremes?

WILSON:
Well, it's not really about The Supremes, but there are elements that, obviously, are very, very close to us. I've spoken to other girl groups and they say, 'Oh, well, some of that sounds like us!' So these people were very creative and they put together a really good story. And even though it's not about us, I can say that they definitely did use a lot of our sort of storyline in creating it. So who knows? As I say in my show, 'If it is about The Supremes, I didn't get paid.' [Laughs]

PCC:
You've used your celebrity to promote artists' rights and to benefit numerous charitable organizations. Is that important to you?

WILSON:
Oh, it's very important. Just as an adult. You kind of grow up and you realize that there are more important things than your being paid or getting awards or being known as a Supreme. So I like to give back to humanity. And I've found a way of doing that by being involved in various charities that I feel close to, that I feel that I like to put my name on. And it just helps me to feel good about being a human being and being a part of the human race, not in just one little area.

PCC:
And the angioplasties you had a few years ago, did they change your perspective at all?

WILSON:
Well, they've slowed me down a bit. [Laughs]. It makes you realize that there are things that are out of your control. I guess when you're young, you think that nothing can stop you. You a little older and you realize, there may be a couple of little things I better watch out for.

PCC:
Was it difficult for you to balance parenting and career?

WILSON:
I actually had my children on the road with me until they started school. So I raised my children with me, while I was performing. They traveled all over the world. Their passports were full, trips to Hong Kong and all over the place. It's good when I see young performers, parents, today, doing the same thing. But it's been done before. Working parents and being an artist, as well. I enjoyed being a parent. I wish I could have been home a little more with my children, because I was touring quite a bit, sometimes when perhaps I could have, should have been here with them. But I think I did an okay job. There are things I could have done better.

PCC:
And now you're enjoying the grandchildren. How many are there?

WILSON:
I live with three. I have one that lives down the street. That's four. And I have four who live in other areas. So there are eight altogether.

PCC:
Are you still based in the Las Vegas area?

WILSON:
Yes, I am.

PCC:
With all that you've accomplished, what are you most proud of?

WILSON:
My children. And my grandchildren now. I get on them a lot. They think I'm mean [Chuckles].

PCC:
Your music has been such a part of people's lives. It must be great to know that you've inspired to many other artists?

WILSON:
Yes. But you know, people don't realize that that's your work. It's not who you are.

PCC:
Do you still have dreams that are, as yet, unfulfilled?

WILSON:
Oh, yes! I would hope everybody has dreams until they die. Oh, sure, many, many, many.

PCC:
Any in particular?

WILSON:
Well, I keep them to myself. But I do have a couple things I'll tell you, like my new CD coming out. And then I hope to have my gown exhibit tour more extensively and become more well known. Those are two biggies for me. I would like to write more books. And I would like to fall in love again... so I have lots of them. Lots of different kinds of dreams.