MICKY DOLENZ REMEMBERS:
Davy Jones, Monkee Mania, The Beatles
This New PCC Interview also includes His Insights on the Upcoming Monkees Tour with Michael Nesmith and Peter Tork, as well as his new solo album, "Remember"!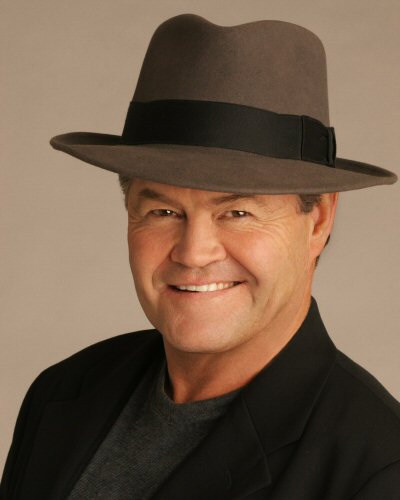 Courtesy of dis Company
By Paul Freeman [October 2012 Interview]
In the summer of 2011, The Monkees - Micky Dolenz, Peter Tork and Davy Jones - toured. They played to packed houses and earned some of the best reviews of their careers. It seemed like the group would go on forever.
Then, in February, Jones suffered a massive heart attack and died at age 66. "It was a shocker," Dolenz tells Pop Culture Classics, "totally out of the blue."
But his passing does not mean the end of The Monkees. Dolenz, Tork and the reclusive Michael Nesmith are teaming for a dozen concerts this fall.
Dolenz took time to chat with Pop Culture Classics in advance of The Monkees' November 11th show at Cupertino's Flint Center [AXS.com or 888-929-7849.]
Dolenz fans will be thrilled to learn that he has just released a new album called "Remember." The concept is a musical scrapbook of songs that impacted his life and career. Among them are Dolenz originals, like an updating of the U.K. hit "Randy Scouse Git." There's a country-tinged "I'm A Believer." And a couple of songs that Dolenz had first shot at - "Diary" and "Old Fashioned Love Song," before Bread and Three Dog Night had smashes with them. The title track was penned by his close friend, the late Harry Nilsson.
Also included is "Good Morning Good Morning." Dolenz was at Abbey Road studio when The Beatles originally recorded that song.
Initially assembled by TV producers to ape The Fab Four, The Monkees became a musical sensation in their own right, actually outselling both The Beatles and the Stones in 1967.
POP CULTURE CLASSICS:
The new album is terrific. Is it true that you had the first shot at 'Diary' and 'Old-Fashioned Love Song'?
MICKY DOLENZ:
Absolutely, yeah. Probably a couple others I can't remember. David Gates, of course, was part of the stable, part of the Brill Building West. I remember meeting him in the writers' little building. And he wrote a couple things for The Monkees. And it was towards the middle or end of the recording thing that the publisher gave me that demo, that acetate. I still have it [Laughs]. And he said 'I guess you should do this.' And, I don't know, I guess I was just being stupid at the time. I said, no, I didn't think I should do a ballad at he time. It was actually not until a number of years later that he got that out with Bread. And I always kick myself in the butt for not doing it, because the Bread version is one of my favorite tunes. And when I told that story to my producer, when we were putting together the concept for the album, he said, 'Oh, let me fool around with that and see what I can come up with.'
Same thing with 'Old-Fashioned Love Song.' Paul [Williams], who I knew, gave me that and I started playing around with it in my recording studio, kind of demoing it and stuff. And, all of a sudden, it was like, 'Too late!' [Laughs] Three Dog Night just sucked it up!
PCC:
It must be nice to get a chance to revisit them.
MICKY DOLENZ:
Oh, it's fantastic. And especially coming up with versions that are not just obvious covers, another thing that we tried to do. And, again, something of which I'm very proud. And we didn't like conscientiously sit there and think, 'How can we mess this one up?' [Laughs] So they all came out very organically. 'Good Morning, Good Morning,' I'd been playing like that, just sitting around in my living room, I'd been playing it with that groove for years. Same thing with 'Johnny B. Goode,' which was my audition piece. I mean, I've done that as a regular cover, also. But I sat around with my acoustic guitar and started noodling around with that feel a long, long time ago. And so they all came out of it pretty organically.
PCC:
And you must have been one of the first people in the world to hear The Beatles version of 'Good Morning, Good Morning.'
MICKY DOLENZ:
I was at the session, yeah. I went to England and there was a press/photo op thing with me and Paul McCartney. Monkee meets The Beatles kind of thing. And we'd been at his house and hung out. And then he invited me down to a session the next day. At that time, of course, I didn't know what it was. They were doing a new album called 'Sgt.' something. [Laughs] And I was such a huge fan, I was just trying not to embarrass myself. [Laughs] Just trying to keep it together.
So he invited me down and I showed up the next day and I do remember expecting there to be some sort of Beatlemania, fun-fest, freak-out, goodness-knows-what. And I got all dressed up in my paisley bell bottoms and my tie-dyed underwear, because I was thinking there was going to be this big love-in, freak-out thing. And it was just the four guys, sitting there, playing. And George Martin.
John actually said to me, [Micky goes into a spot-on Lennon impression] 'Hey, Monkee Man, do you want to hear what we're workin' on?' And I'm like trying to be so cool, 'Yeah, far-out, dude.' And he pointed up into the booth and that's what I heard. They were tracking that song that day. And, of course, it remained with me forever, as you can imagine. In fact, when I directed an episode of 'The Monkees,' I went to the producers and said, 'I want that Beatles song that I heard.' And, I'll be damned, they must have called and they got it, which was unheard of at the time, to hear a Beatle tune in any other context, on television or in film, it was just unheard of.
PCC:
Yeah, what a coup! The Beatles must have been among the few people on the planet who could relate to the kind of mania that The Monkees were experiencing.
MICKY DOLENZ:
Well, yeah. I suppose there's some truth there. Absolutely. And, better still, they got what 'The Monkees' was all about. And there were a lot of people that didn't [Laughs]. But they did. So that was very rewarding. And other people like Frank Zappa. He also got it. So that was nice, that some of the people that really mattered really did get what The Monkees thing was all about.
PCC:
'Randy Scouse Git,' it was fun to hear a new take on that tune. That song was also inspired by The Beatles in some way?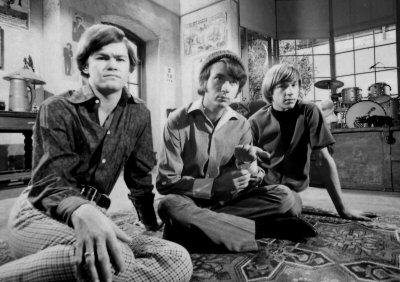 courtesy of Andrew Sandoval Archive
MICKY DOLENZ:
Well, yes. That was inspired by my whole experience over in England, during that period. The Beatles threw us a party. And I'm told I had a great time. And it was them, I met Mama Cass over there. I met the woman who became my first wife. It was a sort of stream-of-consciousness thing that prompted that song, originally. And it was a big hit over there, but it was called 'Alternative Title,' because 'Randy Scouse Git' is rude in England.
PCC:
And, 'Sugar, Sugar, that's significant, because Michael had blown up at Don Kirshner when he tried to get The Monkees to record it originally?
MICKY DOLENZ:
Well, it was during that period. That was supposed to be the next Monkees single. And that was in the period when Mike was leading the palace revolt, yeah. He said to me, 'Don't record the vocal on that.' And that's when I ran away to England. [Laughs] Ran away from home.
And, by the way, I had no problem with that tune. Obviously, I still don't. The problem Mike had, and all of us, to some degree, was we had just nothing to say about anything to do with the music - not the songs, not the writers, not the instrumentation, not the album covers, not the photographs, not the liner notes. I mean, absolutely nothing. We had nothing to say with anything to do with the music. And we were the ones putting our names on this material. That's what the issue was mainly about.
And I loved the songs. I mean, I loved 'Clarksville' and 'I'm A Believer' and 'Steppin' Stone.' I didn't have a problem with any of that. And I wasn't a prolific songwriter at the time. Whereas Mike always was... and still is. And I suspect that they probably had promised him a little more involvement. 'Yeah, sure kid. We'll be recording your songs.' And, of course, that didn't happen. And I can't blame him for being kind of pissed off.
PCC:
It must have been validating when the later albums that you guys did on your own turned out so well.
MICKY DOLENZ:
Exactly, because they were telling him and telling us, you guys can't do this. Just leave it up to us and we'll take care of everything. But like I say, I have no problem with any of those songs, the Boyce and Hart songs... the fantastic Tommy Boyce and Bobby Hart were so responsible for a lot of The Monkees' sound.
PCC:
Some of your new album reveals a country influence.
MICKY DOLENZ:
Yeah, that's always been in there for me. I was a guitar player mainly. My audition piece was 'Johnny B. Goode,' not the new version on the album, but the classic sort of cover version. That was my audition piece, on guitar, for The Monkees auditions. And, over the years, whenever I write a song, it does tend to have a sort of country flavor to it. And I think part of that is because I write mainly on guitar. But also, my Mom was from Texas. And so I grew up, here in Los Angeles, but I grew up listening to her Sons of the Pioneers records and Tennessee Ernie Ford and Johnny Cash. There was definitely an influence there.
PCC:
Another of the gems on the new album is 'Remember.' What are your memories of that song's writer, your good friend Harry Nilsson?
MICKY DOLENZ:
Well, a lot. The reason that one's on there is that I was there, when he wrote it. I was there when he wrote a lot of stuff. But that was one of the tunes that I very distinctly recall. And he, of course, was a very, very dear friend of mine, for many, many years. As you may know, he had his first record with us, the first recording. He was working at a bank and writing songs on the side.
And I remember the day the publisher brought him in and said, 'Here's this guy named Harry Nilsson and he's got a couple of songs. And he played 'Cuddly Toy.' And Davy said, 'I'll record that!' And Harry told me, a couple years later, he said, when he walked out of the room, the publisher told him, 'You can quit the bank.' [Laughs]
And we just hit it off, for some reason. We just became very tight, very good friends. And we hung out an awful lot together. And it just worked out great, because the concept of the album is me looking back, remembering. And then, all of a sudden I just thought of that tune. I'd always wanted to redo it. So 'Remember' became the title track.
PCC:
Yeah, it's perfect. You mentioned the Monkees audition. You'd already had success as a child actor. Did you view that Monkees open call as just another audition? Or did you sense that this could be life-altering for you?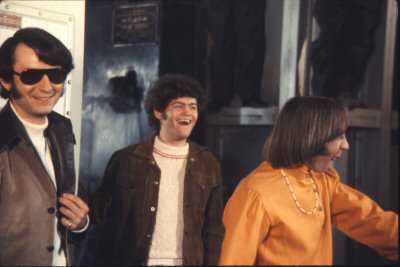 courtesy of Andrew Sandoval Archive
MICKY DOLENZ:
Well, that's a great question. Yes, I had been a child star. I had been up for three other shows, that pilot season, about music. It was in the air to do a show and capture what was happening with the youth and with music and stuff. There was one show that was kind of a Peter, Paul and Mary folk act, I remember. I think that one actually went to pilot. I can't remember the name of it. There was another one like a Beach Boy, surfer band kind of thing. Don't remember the name of that. There was one like a big family, 'Mighty Wind,' New Christy Minstrels kind of act. I don't think that one went to pilot. And 'The Monkees.'
And, even from the get-go, I do recall, thinking at the time, 'This is really different. I'd really like to get this one.' I kind of kept on top of it. I always tried my best, of course. But I thought, 'I'd really like to get this one.' But you have no way of knowing. Nobody knows. There's no formula. If there was a formula, there'd never be a flop. You just do your best and then hope for the best.
PCC:
The upcoming Monkee concerts with Mike on board, does his participation open up new possibilities, musically? A different kind of chemistry?
MICKY DOLENZ:
Well, it's not that it's totally different. He has toured with us before, in '97, when we recorded an album, called 'Justus,' we went on the road and toured. And he came on the road a couple times, over the years, when we were at the Greek Theatre, for one. And, of course, originally, especially when we did 'Headquarters.' And that's what we're featuring on this tour, is the album 'Headquarters.' It's not the 'Headquarters' tour, but we are definitely featuring that in the show. Featured along, of course, with an homage to our dearly departed friend.
And it is interesting, in that, over the years, David and Peter and I, of course, always did a lot of Mike tunes. Right from the get-go, we were doing a lot of his tunes - 'Girl I Knew Somewhere,' 'Listen to the Band,' and 'Circle Sky.' And I would sing them, or David or Peter.
And this new set is sounding really wonderful. We were rehearsing last month. And that's really been great, hearing him sing his vocals [Laughs]. Really great.
PCC:
And the notion of Mike joining you on tour, did that come together suddenly?
MICKY DOLENZ:
Well, what happened was, gosh, the end of last year, November, David and Peter and I had had a very successful tour last year, and somebody came up with the idea, said, 'You know, there's a lot of bands that are going out and they're playing like their whole album, start to finish, some classic album of theirs. And it might be a great idea to go out and do 'Headquarters,'' which was like a seminal album in the Monkee world. That was after we'd had the big battle with Kirshner and we'd won the right to do all of the music. And we went into the studio, just the four of us. And it turned out to be an incredibly great and wonderful, successful album.
So somebody said, you guys should think about doing that as a piece. Then we discussed it - 'Yeah, but what else do we do? We can't just do 'Headquarters.'' 'Well, you do some of early Monkees stuff, then you do 'Headquarters' and then you do some of the later Monkees stuff.' And so that's what it's turned into. And that's what the tour's about.
But this was last year. And then, of course, all of sudden, David passes away. And Mike and Peter and I were at a memorial together here in Los Angeles, discussing all this. And what should we do? Should we do anything? Should we do a memorial concert? And if we do, where do we do it, because David had friends all over the place and family, New York and England and here and there. So we thought, maybe we'll do two or three. And that sort of blossomed into this current tour.
But, having said that, I don't want to be misleading. It is not, officially, the Davy Jones Memorial Tour. However, he will be remembered. There will be a tribute and an homage.
PCC:
And even with that bittersweet homage, you want the overall atmosphere to be uplifting and joyful?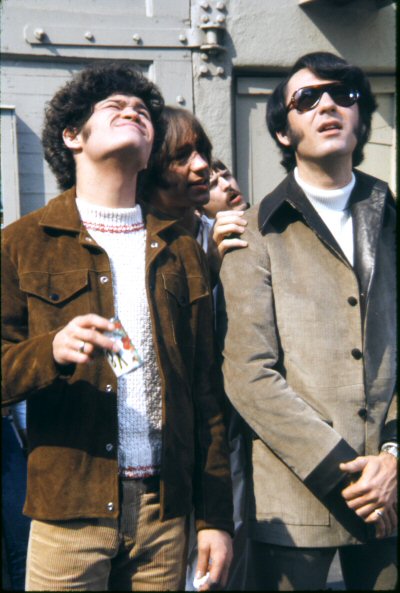 courtesy of Andrew Sandoval Archive
MICKY DOLENZ:
Yes, it's a celebration, certainly. Oh, yeah, certainly a celebration, not a dirge.
PCC:
You were quoted as saying David was kind of the heart and soul of The Monkees.
MICKY DOLENZ:
The Monkees was a very interesting conglomeration, put together in a very unusual way. Each of us, to some degree, was a heart and soul, in our own particular way. Whereas most bands, there's one lead singer, one singer-songwriter, one person that's sort of driving the train, if you don't mind the pun.
And, in the case of The Monkees, there were four of us. And that's one of the reasons that the producers cast it in the way that they did. And so, they must have seen a specific sort of heart-and-soul in every one of us. Otherwise, they wouldn't have cast it the way that they did.
So, absolutely, David had his own unique appeal. He was Davy Jones, for Chrissakes. And that's why, in a case like The Monkees, you could never consider replacing one of the members, whereas, in lots of groups, over the years, that have lost members for one reason or another, they have replaced them and they've done it quite successfully at times. But I just don't see that ever happening with The Monkees. I don't see how you could possibly do that.
PCC:
Can you envision new recording with Michael and Peter?
MICKY DOLENZ:
Well, you know, nothing has really been discussed at any length. I always keep my options open. Mike, I'm so glad to see that Mike is out touring again. He's doing a solo tour right now in the U.K., which I think is just fantastic. And then he's going to come back, after the Monkee tour, he's going to be doing some touring in the spring, here in the States, which is wonderful. He just hasn't been on the road much... ever. We did that one tour in '97. But Mike's just been doing a lot of other stuff. He was running a big business and he had Video Ranch 3D. And even before David passed, last year, I'd seen him at a little event, where he sang a couple of songs, did a little acoustic set. And he said, yeah, he was thinking of getting back on the road and doing some performing. And I was totally encouraging, because I'm a huge Mike Nesmith fan.
PCC:
David's passing, did that serve as a reminder of the finite nature of things?
MICKY DOLENZ:
I'm always reminded of that [Laughs]. As you get a little bit older, it's hard to ever get away from it. Certainly, it's on all of our minds, especially when you get up around my age, it's always on your mind, yeah. You can't deny it. But we're not calling this the Swan Song Tour or anything like that.
PCC:
But you are able to savor every moment these days?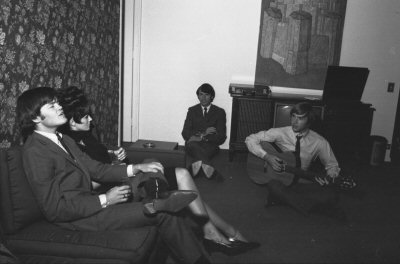 courtesy of Andrew Sandoval Archive
MICKY DOLENZ:
Well, I am trying [Laughs]. I certainly am. I can tell you that. You have to. You just never know. That's the thing with David. It was such a shocker. That came right out of the blue.
PCC:
The Monkees are still capable of exciting multi-generational audiences. What do you see as being the band's legacy?
MICKY DOLENZ:
Well, maybe that. Maybe just what you said. And I know you keep calling it a band, everyone always does. But yet remember that The Monkees started out as a television show about a band, about a band that wanted to be The Beatles. And, on the television show, we never were. We were never successful on the television show. It was the struggle for success that I think had a lot to do with endearing us to that generation and to others. It was the fact that we were struggling kids, trying to make it. And the television show was about this band, an imaginary band. It didn't exist. We lived on a set [Laughs], on Soundstage 7 at Columbia Pictures.
And then, of course, we became a band, if you consider going out and touring for tens of thousands of people, all by ourselves... you know, the closest thing that's come along, to my mind, recently, that has the same dynamic, if you will, and the same sort of sensibility, is 'Glee,' which is a show about a glee club in an imaginary high school. And yet they can all do it. They can all actually sing and they can play and they can act and they can dance. They can do it all. And that's kind of what The Monkees was. It was this television show about this imaginary band that actually could do it. We went out on the road and started recording 'Headquarters' and those albums. And, as Michael has said, it was like suddenly Pinocchio became a real little boy.
PCC:
But The Monkees did grow into a viable band. Rhino has issued box sets with one incredible track after another. So, when elitists over the years have tried to diminish the band's importance, did that bother you?
MICKY DOLENZ:
Well, no, frankly, when you're as successful as I am or as successful as the band or the television show, whatever you want to call it, excuse my French, but, who gives a f--k? [Laughs] You know, I call them the 'hipeoisie.' And I just frankly don't care anymore. And I never really did.
And by the way, I want to make it clear, The Monkees, the success of it, was the combination of a lot of people. It was not just the four of us. It was the writers of the show. And the songwriters. Look at the list of songwriters that were involved - Carole King and Gerry Goffin, Boyce and Hart, Neil Diamond, Harry Nilsson, Paul Williams, David Gates, Diane Hildebrand and Carole Bayer Sager. I mean, this litany of A-list songwriters. And then you look at the writers of the show, the producers, the editors. You add all that up and that's where, in answer to your previous question, that's where a lot of the longevity lies. You had really good, solid genetics.
PCC:
Over the course of this unique career, what have been the greatest challenges, as well as the greatest rewards?
MICKY DOLENZ:
Well, everything's a challenge Laughs], every day. Every project you get involved with is a challenge, in that sense. I'm certainly not insouciant about anything. Reward-wise, well, of course, The Monkees, winning the Emmy was huge, as far as I'm concerned, coming out of television.
Some of my biggest rewards have been more recently, doing the musical theatre, being on Broadway, for instance, and doing the West End. I did 'Hairspray' in the West End. That's a huge accomplishment, as far as I'm concerned. And I intend to do more, too.
PCC:
Is that equally exhilarating, though in a different way, from concerts?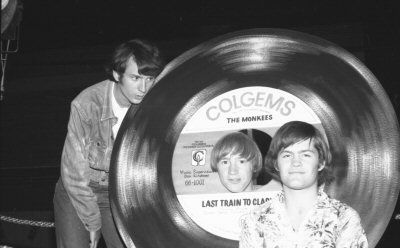 courtesy of Andrew Sandoval Archive
MICKY DOLENZ:
Yeah, that's a good way to put it. It's very, very different. They're both obviously extremely exciting. And they both have their own sort of discipline and techniques and stuff like that. But musical theatre is quite different, yeah.
PCC:
You've achieved so much in so many different areas of the performing arts. Any unfulfilled goals?
MICKY DOLENZ:
I don't really think like that. I kind of follow the fish [Chuckles]. Yeah, there may be some projects, some film things. I tend to get hooked on an idea and it could be anything, in any aspect of the business. I've done a little bit in just about every field of the business. I can say I definitely want to get back on stage. I definitely want to do some more musical theatre. That would certainly be at the top of my general list of... my bucket list [Laughs].
PCC:
At one point, several years back, there was some strong talk about a new Monkees movie. Is there a possibility you might still try to put a film project together with Mike?
MICKY DOLENZ:
You never know. We haven't actually talked about it, specifically. But you never know. Yeah, there has been talk about that over the years. And other projects, too. But all I can say right now is that it's just talk.
PCC:
Looking back over the career, any regrets?
MICKY DOLENZ:
Yeah, I wish I'd recorded 'Diary.' [Laughs]
PCC:
Well, now you have.
MICKY DOLENZ:
Well, that's true, too [Chuckles] And probably wouldn't have done it this way, if I had. Certainly you look back and you think, 'Oh, I wish I had done that' or 'I wish I hadn't done that.' Or 'I wish I'd said this' or hadn't said that. Stuff like that. But I can't think of anything particularly humongous.
PCC:
It must be especially satisfying, at this stage of your career, to release such a terrific album.
MICKY DOLENZ:
Well, thank you. Thank you for thinking it's terrific. I'm very proud of it. And I appreciate it.
The Monkees 2012 Tour Dates

November
8               California Center for the Arts             Escondido, CA
9               The Arlington Theatre                      Santa Barbara, CA
10              Greek Theatre                              Los Angeles, CA
11              Flint Center for the Performing Arts       Cupertino, CA
15              State Theatre                              Minneapolis, MN
16              The Chicago Theatre                        Chicago, IL
17              Lakewood Civic Auditorium                  Cleveland, OH
18              The Center For The Arts                    Buffalo, NY
29              Keswick Theatre                            Philadelphia, PA
30              State Theatre Regional Arts Center         New Brunswick, NJ
 
December
1               The Paramount                              Huntington, NY
2               The Beacon Theatre                         New York, NY

For the latest news, visit www.monkees.com or www.mickydolenz.com.
---
...And Paul Freeman's Vintage 1987 Micky Dolenz Interview
MICKY DOLENZ: CIRCUS BOY TO MONKEE TO POP ICON


By Paul Freeman [1987 Interview]
They were never the darlings of rock critics, but The Monkees, with engaging personalities and some of the 60s' best pop records to bolster them, have retained the adulation of countless fans worldwide.
They've embarked on their 45th Anniversary Tour. As a fond tip of the hat (or wool cap), Pop Culture Classics would like to revisit our 1987 interview with Micky Dolenz.
POP CULTURE CLASSICS:
What was it like coming back together for the 20th anniversary tour?
MICKY DOLENZ:
When you're young, 20 years old, nothing much bothers you. But the biggest problem for me, personally, was A, the traveling, not the shows, the actual traveling. And then B, getting out on stage and not being self-conscious. After directing and producing, for 15 years, being out of the business of performing, it's pretty strange to get out on stage and stand there, with people yelling at me. It's a very strange feeling.
It made me very grateful. And I became really aware of how really phenomenal the whole thing was... and is. And how difficult it is to achieve that kind of success and have that kind of an impact. So it's made me very grateful to see that clearly now, after spending 15 years, like I say, trying to develop my own shows, writing, trying to create successful television shows. It ain't easy [Laughs].
PCC:
But isn't performing part of your nature?
DOLENZ:
Well, yes, but being away from anything for 15 years is a long time. Fifteen years never having been in front of a camera or on stage. Even taking a photograph, as a personality. In England, I didn't do any of that, at all.
PCC:
The Monkees had been really popular in the U.K. in the '60s.
DOLENZ:
Yeah, that's true. But I didn't go over there as... Actually, I went over as an actor, to do a play, in the West End. It was 'The Point,' the Harry Nilsson musical.
PCC:
From the animated TV special?
DOLENZ:
Yeah, they did a musical version. And that was the last thing I'd done, in entertainment, until The Monkees reunion.
PCC:
Didn't you have some involvement with Monty Python?
DOLENZ:
Yeah, Michael Palin and Terry Jones wrote a play, actually, a short little one-act play, that I adapted it into a theatrical short. That was for Paramount. It was called 'The Box.' Very unusual. And they did the voices, a lot of voices in there. We did that about 1980, I believe it was.
PCC:
Was that seen in the States, as well?
DOLENZ:
Oh, no. We don't have a short program over here. That's a shame, really. It's too bad. It's great to have these little one-reelers in front of movies. Actually, they don't do much of that in England anymore, either. It's a shame, because it's a great training ground, to experiment with stuff.
PCC:
And you worked in British television, as well.
DOLENZ:
Mostly TV, yeah. I started out at the BBC. When I came over as an actor, in the West End, I brought over my director's reel. I'd tried over here, in L.A., for a few years, to make the transition. But, you know, A, you're furniture in your own hometown, anyway, after a while. And at that time, I'd been in the business 15, 20 years. And also, people do tend to pigeonhole you over here a lot more, in this business. And it was right on the tail of the massive, great success of The Monkees. I certainly don't have any regrets, at all. I started directing on 'The Monkees.' That's where I had my first directing job, with Bob Rafelson.
PCC:
How did that come about?
DOLENZ:
I don't remember exactly how it happened. It was a natural evolution. These days, actors directing is quite common. In those days, not so much. But I don't remember how it happened, if he offered, or if I wanted to. But as soon as I did, I realized it was what I wanted to do. I didn't want to be an actor. And I still don't. I don't want to be a performer. After this Monkee thing is over with, I don't think I'll be on stage ever again. It's not what I want to do with my life. I want to concentrate on the directing and writing and producing.
Anyway, so I started on 'The Monkees,' directing that. And, after 'The Monkees,' did a couple of commercials. A documentary. A special. Bits and pieces, trying to make the transition. But like I say, it was difficult. A, people either thought I was a drummer or an actor playing a drummer or a drummer trying to be a director. And I'd heard stories about Richard Chamberlain going to England and he did Shakespeare. And I just remember thinking, in the back of my mind, that's the kind of thing that I would like to do. It was totally by coincidence I got this job, went over there with my little reel. I was supposed to open at Harrah's, Davy and I were going to go there, Dolenz and Jones, cabaret. We'd been working for a couple of years together.
PCC:
Was this with Boyce & Hart?
DOLENZ:
No, after that. And good offer, Harrah's. Headlining. And I met this woman, an agent named Linda Seifert. Got on real well. She saw my stuff, liked it and said, 'Well, should I show it around town while you're here?' I was only supposed to be there for eight weeks, nine weeks. Limited run in this play, then go back to the States. And she sent me to the BBC, to the drama department. They happened to be looking for new drama directors. And, lo and behold, I got a job at BBC, directing drama. And, you can imagine, that really altered the course of my life. I don't know what I would have been doing. I'd like to think I would have been successful, whatever it was. But it really was a major, major turning point in my life. And I got the job at the BBC doing drama. And it just went on from there. I'd married an English girl, simultaneously, by coincidence. Met her here, actually. And I didn't have to move back to the States. I canceled the Harrah's thing. I just said, 'Please, no thanks.' We decided to just give it a shot over there. I didn't have to get back, for any reason. I'd sold my house here, by coincidence also, because of the divorce. There was nothing desperately bringing me back. And I did this play at the BBC, this drama play, and it got good reviews, well received. And immediately fell into a series with another television network. And it just never stopped. And now, 10 or 12 years later, I've done 67 shows, shorts, commercials, documentaries, industrial films and a musical. I did 'Bugsy Malone' on the West End. I wrote and directed a musical version of that Alan Parker film.
Until about two years ago now, when Peter Tork called me up and said, 'This guy wants us to go on the road.' I said, ''What?!' He said, 'Yeah, 20th anniversary and all that.' And I said, 'Well, thanks, Peter. But no, thanks.' He said, 'Well, I'll have the guy call anyway.' So the guy called me, David Fishoff. He told me what he had in mind. I said, 'David, I appreciate it. Thank you very much. But I'm under contract to the studio to direct a series. I can't do this.' David said, 'Well, thank about it.' I thought about it for about eight seconds. It really wasn't in my consciousness at all. And he called back. And he kept upping the offers. And he said, 'I just discovered we can do this and this... and there might even be a movie.' And with that, my eyes lit up. I said, 'Well, I'll tell you what, David, if you can convince me that there might be a real possibility of a movie, somewhere down the line, that I would direct, then I will consider it.
So he came over to England. Then Peter came over. And he came over again. And it just sounded like a good idea. My wife was the one who actually talked me into it. She said, 'Oh, what the heck? Let's take the kids, take them around the States on a summer tour, 'because we play a lot of amusement parks and fairs and things. What a great summer for the kids! It's only going to be 11 weeks.' Well, seven months later, we're still on the road. And it's turned into quite an amazing thing. It took me quite by surprise, the depth of the response. We always had fanatical, frenetic kind of fans. So I was expecting that kind of thing. But not the scale of it, not the depth of it, right across the board, mothers and daughters and grandmothers and every age.
PCC:
The crowds seem to have lots of young people, screaming, singing along to all the songs. How do you explain that appeal to new generations?
DOLENZ:
There's no accounting for taste, is there? [Laughs] It does go beyond nostalgia. I think the main ingredient is the songs. We had great songs. And they were written by great songwriters - Carole King, Neil Diamond, Harry Nilsson, Neil Sedaka, Paul Williams, Boyce & Hart, Carole Bayer Sager, Not slouch writers. And that, I think, is, fundamentally, why the music holds up, irregardless of the productions and the performances, although I'd like to think that we had a lot to do with it, too. The bottom line is, the music didn't suck, essentially.
And then, the show, I think, stands up. Classic shows, anything from 'I Love Lucy' to 'Star Trek,' they were conventional in their dramatic appeal and in their pathos and in their merit. 'The Monkees' was, on the surface, the first time you saw it, a lot of flash cuts and a lot of editing and a lot of gimmicks and a lot of special effects. But after that's all said and done, the bottom line was that the stories were conventional, in terms of situation comedy. We were the good guys. And there were was always the bad guy. And there was always a MacGuffin. It was the microfilm or a treasure or somebody missing or somebody in trouble, very often a kid in trouble and we have to get them out of it. And so, that's what formed the foundation for the television show. And all the tinsel and fabric and stuff on top, it added to that, embellished it. But underneath, there was this very strong foundation of real, simple, classic relationships and a lot of heart. And a great sense of camaraderie, between us.
The thing that made The Marx Brothers work and Laurel and Hardy and the Hope and Crosby movies and all of those films had, essentially, something very simple and real about them - their narrative. Then you can do anything you want on top of that, as long as you have that. A lot of people lose that. They try to put the cart before the horse - 'I've got a great idea. We'll have a great series about a bear and a policeman. Isn't that a funny idea?' Which lasts about eight seconds. And then there isn't anything underneath that to support it. On top of that, the show is very anarchic, certainly for its time, and even now.
It was the first time, to my knowledge, that young people, teenagers, had been seen without any adult authority, supervision. We were the masters of our own destinies. There was no uncle, no father, no my favorite uncle, no John Forsythe character that came in and guided us in the right direction. We were pure at heart. Never did anything wrong. Never did anything nasty. We brought long hair into the living room. Up until that point, it was very counterculture, in every way, politically, socially, emotionally. You usually related it to drugs, at best a kind of rebellious behavior. And here, along come The Monkees, every Monday night, at seven o'clock - and I'm quoting out of Timothy Leary's book, actually, 'Politics and Ecstasy.' And he said - and it hadn't occurred to me, none of it had occurred to me until just recently, the last few years, because I hadn't thought about it. All of a sudden, here come The Monkees - long hair, rock 'n' roll music, all by themselves, living in a beach house, wonderful, very harmless kids. And I think, in many ways, it reflected, probably, what was going on with kids at the time. A lot of kids were just growing their hair long and they were still wonderful kids. They weren't having any problem. Their parents, of course, reacted violently against rock 'n' roll and long hair. And these kids are saying, 'Look! See! There's The Monkees! They've got long hair. They're not beating up little old ladies, doing anything nasty or horrible.' At the time, I think that had a lot to do with the appeal.
PCC:
But didn't the band try to get more politically inclined towards the end of the series' run?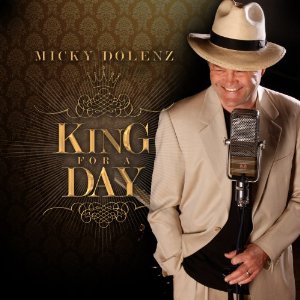 DOLENZ:
Well, whether we would have wanted to or not, it wouldn't have made any difference, because they wouldn't have let us. I, at the time, didn't have much political awareness. And now, I care very little about politics. I study political philosophy. I study social philosophy. But politics, as such, I think is a non-starter, to be honest. Peter had, I think, the strongest political motivations. We all were very anti-war. And we tried a number of times, to get little references into the show. NBC immediately censored anything that they could find, that they understood. We did manage to get a few things in. 'Take The Last Train To Clarksville,' our very first record, was an anti-war song, a very subtle one, albeit, but nevertheless, it was about a soldier going off and probably would never see... [sings] 'And I don't know if I'm ever going home.' We did a song called 'Zor and Zam,' another anti-war song. And, as I say, on the show, we made a few digs, but, in those days, boy, you couldn't get away with much. We barely got on the air with long hair and without having an authority figure. In the pilot, in fact, the network insisted that we did have an authority figure. It was our manager. He was an adult. He was like Uncle Joe. They insisted on that. And it was a dismal failure, the pilot. And the producer, Bob Rafelson, insisted on taking that character out. They did some research to show that they should take this manager character out and cutting it much, much faster... and the rest is history.
But we had a lot of trouble. I mean, there was one episode, a very, very nice episode, that won the Emmy, as a matter of fact, called 'The Devil and Peter Tork.' And it was quite serious, well, serious for The Monkees. It was 'The Devil and Daniel Webster, essentially, same story. And Monte Landis played the devil. He didn't play a silly kind of caricature, goofy devil. He played a real, evil character, to whom Peter sells his soul, so that Peter can play the harp. And we weren't allowed to say 'hell' in the show. And it's pretty tough to do 'The Devil and Daniel Webster' without ever saying the word. Imagine, couldn't even say the word 'hell.' And so we bleeped it. And then we started referring to it as 'bleep that place,' [Laughs] stuff like that.
Under that kind of an onus, there wasn't much we could do. And it wasn't the platform for that, any more than The Marx Brothers would have been or Laurel and Hardy or Hope and Crosby. During the '40s, they didn't make political references. Or social ones. It wasn't the place for them to do that. And it wasn't the place for The Monkees to do that. I think it would have been totally out of context. It just wasn't what we were about at all. And we don't get too involved now. We do a lot of charity work. But it's always apolitical. We don't agree, really, within the group.
You see, The Monkees is not a group. It's an act. The Monkees is a very strange kind of beast. It was a television show about a rock 'n' roll group. And the actors in the show became a rock 'n' roll group. And it's the equivalent of Leonard Nimoy really becoming a Vulcan. And that's very phenomenal. People miss that. It's really an incredible story. Superman really being able to fly. And to the best of my knowledge, that had never ever happened in this industry.
PCC:
Leonard Nimoy had his 'I am not Spock' phase. Did you ever want to turn your back on The Monkee fame?
DOLENZ:
No, I didn't. The other guys did. You've got to remember, there isn't a Monkee answer to any of these questions. I'm just answering for Micky Dolenz. No, I never did. I was always incredibly grateful and totally enthusiastic and behind it and never regretted doing it.
Now, having said that, there was a period where I couldn't get work, doing anything else. I mean, everybody thought of me as a Monkee. Like when I wanted to direct, and when I wanted to act after 'The Monkees,' it was 'Sorry, we don't need any drummers.' So I went through a period where I was having trouble with my career. But one should be so lucky as to have that kind of trouble [Chuckles]. I resent, terribly, people that resent their success. So many people would give their lives to have that success in the first place. Tough shit, if you have to weather out the down side.
It isn't easy. And I'm not belittling it. Because it is difficult to overcome. And it becomes inertia. But it's cool.
PCC:
But you weren't concerned that a Monkees reunion would reinforce that image and endanger the new career you've established?
DOLENZ:
Oh, I have that career. That career is with or without The Monkees. I have three shows in development right now at studios. I just finished a screenplay. I'm starting another. In England, I can walk back into years and years of television and films and stuff, as soon as I want. So now it isn't a problem at all. After 'The Monkees,' yes it was. And it always is when you achieve that kind of success. It's tough at the time. And when you do create that kind of inertia, it is tough to overcome it. And one shouldn't try. You shouldn't try to just stop the train going a hundred miles an hour [Laughs]. And go, 'Okay, sorry now, folks. I'd like to change direction.' It's impossible. It defies the laws of physics. And creating this kind of a momentum in a career is exactly the same. You just can't do it. It's stupid to try.
Now, having said all this, I was fortunate in that, when I was 10 years old, I'd been through it. With 'Circus Boy.' I had a family in show business. Very level-headed about it. I starred in this show called 'Circus Boy' Very successful show. Ran three years. I went and did concerts at that time, as Circus Boy, with my elephant. I was in parades. I did press conferences. I had hundreds of kids follow me around in shopping malls. So I'd been through it.
After 'Circus Boy,' my parents took me out of the business and back into school. And, at that age, kids are very resilient. They just snap back. My parents did a marvelous job at seeing me through that period after. Thank God they didn't keep me in the business and try to get work as a has-been 12-year-old [Chuckles]. That's what happened to a lot of my peers at the time. And it was deadly, literally, for a few of them. So I'm very fortunate in that sense. So I just went through it. And I don't remember ever thinking, 'Gosh, I'm not a star anymore.' I was too busy. I had go-karts to build [Laughs]. My parents replaced it with school and friends and normal life.
So I guess after 'The Monkees,' I just went into that post mode. And I remember thinking about it. I knew what was coming. I'm not saying I didn't have my down times, I didn't have bad moments, I didn't have my share of dilettantism. And being silly. For two or three years after 'The Monkees,' I went to a lot of parties, I guess. I didn't have to work, obviously. Couldn't do the work I wanted to do anyway. I played tennis. I learned to hang-glide. I became one of the first hang-glide enthusiasts in the country. I rode my motorcycle.
It was a very creative time, though, in one sense. I started writing a lot. And I started coming up with notebooks full of ideas for films and TV. I didn't have the tools, the mechanism, the knowledge yet to put them into practice. I didn't have the knowledge of how to be a producer. It isn't easy to suddenly say, 'I've got this great idea. I'm going to make a TV show or a movie.' But I did do a lot of writing, a lot of creative stuff. And it wasn't until years later that that came to fruition.
Just before the tour last year, I finished a second year of a series that I'd originally written the idea for in 1971. Just after 'The Monkees.' A thing called, 'Luna' [British children's television show], a science-fiction/adventure/fantasy/comedy. So it was a very creative period. Careers work in waves. Everything does. Massive, great waves. And it helps to know when you're at the top. It helps to know when you're getting to the top, like on a roller coaster. It helps to know when you're building up to peak of this incredible wave. But that's the work. The slow, hard work bit. The fun part's the ride down the other side [Laughs]. And, if you think of it like that, okay, you are going down, but it's the fun bit - spending all the money you've made, having all the fun. The two or three years doing 'The Monkees,' at the crest of the popularity, that was all work. I don't ever remember going to a party. I don't remember ever doing anything, besides coming home shattered at 11 o'clock, after filming for eight hours a day, recording for two, rehearsing for four. And all the time, the show was very popular and we were incredibly successful, but we didn't have time to appreciate it.
We peaked. We stopped working. And I rode it out. But a lot of people aren't aware of that, don't think of it like that. They think, [in a high screech] 'Oh, geez! Oh, no! It's all over! Oh, my God! Oh, oh!' And I kind of think of it as, now you're riding down this roller coaster, gathering momentum for the next wave, for the next crest.
PCC:
At the time you were approaching the peak, were you cognizant of all this? Were you able to grasp outselling The Beatles at one point?
DOLENZ:
I didn't even know that until years after. You just look at any other act that's just a recording act or just a television show or just a concert touring act and just multiply it times ten. That very seldom happens even today. It certainly had never happened back then, that kind of crossover we had. Very few groups had experienced those kinds of reactions on tour, except The Beatles and The Stones, the British acts. We had television, the first screens, a psychedelic light show. Jimi Hendrix was our opening act.
PCC:
And how did that work out?
DOLENZ:
I think kids quite liked it. The parents weren't too crazy about it. We had a great time, backstage and jamming in the hotel rooms. That was an incredible tour. I found Jimi in New York. He was playing lead guitar with Albert Hammond. I shouldn't say 'I found him.' He would have, I'm sure, done everything without the involvement of The Monkees. But I first saw him in New York, playing for Albert Hammond. Somebody had said, 'There's this guitar player who plays guitar with his teeth. He's fantastic.' I went down and saw him.
Months later, I'd forgotten all about it. I was at Monterey Pop Festival. And everybody said, 'Hey, have you seen Jimi Hendrix Experience?' 'No.' 'They're great!' He had gone to England, gotten Mitch and Noel, put on gorgeous psychedelic clothes. And there he was. I said, 'Hey, that's the guy who plays guitar with his teeth!' And simultaneously, the producers, Bob Rafelson and Bert Schneider were looking for an opening act. I said, 'Colors and lights and very theatrical.' And that's what we were, in our act. And they said yes.
And it was great for us. I mean, God, we were in our glory. It was tough for him. But it was tough for every opening act. It's always tough for opening acts, with a big headliner. People are essentially going there to see the headliner. The Fifth Dimension opened for us and they had a problem. I'm sure they weren't totally happy with it. I've opened for people, before The Monkees, when I was an act. And it's tough. But he did fairly well. We let him off the tour in New York, because he broke his record, 'Purple Haze,' I think it was. And he became a headliner. He asked to be let off the tour to headline and we said, 'Of course.' It was a strange mixture. Strange combination. But, in many ways, not. Both very theatrical. We got along great. He appreciated what we had done. We appreciated what he was doing.
People within the music industry, the entertainers at the time, they kind of understood what we were all about.
PCC:
And yet you didn't get the critical acclaim.
DOLENZ:
No, the critics are always behind. The critics are always a couple years late.
PCC:
Or decades.
DOLENZ:
Or decades. But, in all fairness, the press is a responsive organism. It doesn't innovate. It doesn't instigate. It responds to things it sees. And, in our case, in a lot of cases, they didn't get it. It went over their heads. They kind of missed it. Because they were sitting down right in the forest and something comes out left field and very often you don't quite pick up on it. People in the industry, our peers, they understood what we were doing. Stephen Stills had auditioned for the show. We always received pretty good reviews from the television press, because they understood what we were doing. But the music press, the hardcore music press, Rolling Stain Magazine, they had no idea. We went right over their heads. They missed the whole idea, the whole point of it. Not that it made any difference, with all due respect to Rolling Stain. It made absolutely no difference at all to the success.
PCC:
Still, at this point, it must be great to be receiving recognition for having made classic pop records.
DOLENZ:
It is wonderful. It's great vindication, to be honest, even though it wasn't until years later that I remember hearing about it or thinking about it. You don't come up to somebody who's outselling The Beatles and having massive success and say, 'By the way, there's some bad reviews...' So what?! Who cares? [Laughs] It made absolutely no difference. It became obvious to me what had happened. I cant blame them really. There was, and is, a fairly closed shop in the music industry in terms of record companies and promotion people and getting your record played and who you have to know, who you have to pay. And it was even more intense back then. A more closed shop. And all of a sudden, out of left field, here comes these Monkees, off television, cast as actors, two actors and two musicians, essentially, to play the part of these rock 'n' rollers. Songs written by a lot of unknowns at the time. Neil Diamond was doing jingles. Carole King, of course, had had quite a career. But Harry Nilsson, we gave him his first hit record. He was working at a bank, when he wrote his first Monkees hit.
And all of a sudden, the radio stations had to play the records, whether they liked it or not. The music industry had to acknowledge our existence... and our success, whether they liked it or not. And again, we went over the heads of the establishment chain of command. And we hadn't paid dues, as a group, though we'd all paid dues, enormous dues, as individuals. But that didn't count, apparently. I'd been in three rock 'n' roll groups before The Monkees, playing bowling alleys, cocktail lounges, singing, 'There is... a house... in New Orleans... They call...' But that didn't count. All of a sudden, Monday night, 7:00, these songs were on the air and they had to play this stuff. And that pissed a lot of people off. They don't like to be usurped. Nobody does. So you can't blame them.
But the real truth is, they just missed the point, that this was musical Marx Brothers. We were a television show. And then it was confused, of course, by the fact that we became a group. And our first concert tour, in '67, 20 years ago right this moment, was only seven months after the show aired. We'd only been together 10. We were on the road, doing 40, 50 dates, the first summer, I think, all by ourselves. Me on drums, Peter on bass, Mike on guitar. Davy playing a little guitar, a little keyboard, tambourine. Essentially a three-piece. Doing all those songs. And doing them well. I mean, granted, it isn't brain surgery. And Rhino just released a live album, from '67. The quality sounds pretty bad. But you can tell we were up there, hammering away, keeping in time, singing on key, doing all the songs, all the hits. And that's not bad, when you think about it, for any group to get together like that in seven months.
PCC:
Having come together as a group; how did the breakup happen? Was the cancellation of the series a natural beginning of the end?
DOLENZ:
lI think everything - and Peter uses this line - every act, every career, has a natural half-life. And I think ours was maybe shorter, quicker than most. But it was also more successful than most. And I think that there's a tradeoff. When you go up very fast, very hard, very quick, you also come down very fast, very hard, very quick. It burned us out. It burned everybody out. The phenomenal success happened so quickly.
And who's to say? Look at Jimi. Look at Jim Morrison. Look at James Dean. I'm not comparing us to those people. And we didn't die [Laughs]. But there is possibly some correlation.
Look at Frank Sinatra. He had massive, great success in the '40s. Then he came back in 'From Here To Eternity.' And he stayed around for years after. But he went through that difficult period in between.
Anyway, I think there's a natural half-life. And the whole atmosphere of everything was spontaneity, improvisation. And purity. Everybody talks about it being manufactured. But it is the farthest thing from manufactured, in that sense. It was one of the purest, most spontaneous projects that I've ever been involved in. And I've been around for 35 years now. It was the least contrived, in many ways. It could have fallen on its ass so many times. We were really walking that fine line, that edge. All the time. Fighting the networks on censorship, trying to get things by. Improvising on set. Eventually, 80 or 90 percent was us improvising. Initially, of course, we didn't. We were given a script. But even from day one, they encouraged us to be spontaneous, to improvise. The director never said, 'Oh, excuse me, that wasn't the way the line was written.' And I think that's one of the reasons the show was so successful.
It was the first television show where you could really tell there was something going on that wasn't scripted dialogue that had been done four or five times and finally got it right. Very often, we actually used outtakes. We would break the fourth wall, playing with the reality of it. So I've always chuckled, when I've heard people talk about the manufactured Monkee phenomenon. It was the farthest thing from that.
PCC:
How will you transfer that spontaneity to a feature film?
DOLENZ:
Absolutely. I'll demand it. That's why I insist on directing it. It's a very fragile thing. It'll be like the 'Star Trek' features, bigger, wider, but essentially the same characters. Oh, yes, I'll be Micky Monkee. It would be a mistake to change the formula, to change horses midstream. We film this winter and it'll be released next summer. It'll be a Monkee comedy/adventure/musical romp, somewhere between 'Mad, Mad World' and 'Time Bandits.' But we'll surely keep the flavor and the techniques of the show, only '80s style. It'll certainly satisfy all the fans, young and old.
PCC:
You wouldn't go as far afield as "Head"?
DOLENZ:
No, it won't be that great a departure. That was very '60s, very episodic in nature, very fluid, a psychedelic feel. I love that film, 'Head.' I think we should probably have made a proper Monkee movie. But I'm glad we made 'Head.' I think that's a wonderful piece.
PCC:
It has developed quite a cult following.
DOLENZ:
i'm very, very proud of that film. I'm very glad we did it. It wasn't very successful at the time.
PCC:
It was kind of shocking a the time, wasn't it?
DOLENZ:
Very. But that was good.
But back to this question about the downfall, as it were. To me, it was like we'd had a good run. The show's been canceled. The reason we were canceled was, we didn't want to do it again the same way. We didn't want to do another year of the same show. And we submitted some ideas, along with the producers, to NBC. And that said, rightly so, you can't blame them, 'No, we don't want to change horses midstream. We've got a successful thing going here.' We submitted ideas that eventually became 'Laugh-In.' Not that anyone stole our ideas. They didn't. But at the time, there was a lot of that kind of feeling in the air. And one of the show ideas that we did submit was an awful lot like 'Laugh-In.' Very sketch-oriented, fast-moving kind of show. But they said no, we don't want to do that. And we didn't want to do the same show. I don't know if we should have. Who knows?
Then what happened was that Peter, who had always been disappointed - The way he tells it, he had gone into it, thinking that he would be joining a group. Because he was essentially a musician. And he would be doing all the music and writing and singing. And he was disappointed. Mike was disappointed. Because they didn't get to write a lot of songs. And that did start an internal kind of conflict. Not between us, so much, because Davy and I, as actors, it never even occurred to me. I don't remember anybody criticizing Sal Mineo for not playing the drums on 'The Gene Krupa Story.' That's exactly how I approached it. I was an actor, playing the part of a drummer. So I had no problem at all. And neither did David, who had been on Broadway and in television. There wasn't any confusion. This was very normal, very conventional. Peter and Mike did have problems with it, because they had not been in television. They'd been accepted musicians.
PCC:
Mike did actually write quite a few Monkees songs, just not those released as singles.
DOLENZ:
Yeah, right. Essentially Mike had, and still has, very heavy country-western orientation. At that time, it was not deemed to be commercial, pop Top 10 commercial. Peter had very heavy folk orientation. Again, they didn't think that style was Top 10 pop. Davy had very heavy Broadway, Anthony Newley- type voice and sound. So I'd kind of get the leads to the songs by default, [Chuckles] more than anything else. I was the one who could scream and sound like a garage band, which is essentially what we were. The Monkees were just a garage band. So I ended up doing most of the leads. That's the sound they wanted. And rightly so. That's the sound that was happening at the time. And the proof is in the pudding.
But it was frustrating for Peter and Mike. And eventually, Peter quit. And that's basically when the group broke up. Peter quit, just before our last barnstorm tour. And then we did the special. ['33 1/3 Revolutions Per Monkee']. And who knows, if we had gone on, I don't know, it might have died a terrible death. We might have milked it and it might have become old and boring. We might not be enjoying this resurgence today.
PCC:
It's too bad Mike isn't part of the reunion.
DOLENZ:
He's very supportive, said he'd be around whenever he can. But he runs a big company. He can't just suddenly go fishing for the day. I had a similar problem, but as a director and producer, I can kind of call the shots. When you're the president of a company, you have a tremendous responsibility. And you just can't walk away from it. He hasn't done much performing in recent years.
PCC:
There seemed to be some bitterness in Davy's comments about him.
DOLENZ:
Yes, Davy, it depends what mood he's in. Mike said some things, too, at times, that could be construed as bitter. But a lot of people - not that you are - but a lot of people are muckraking, trying to stir something up. I wish that maybe there were something there. We might get a lot of press out of it [Laughs] But there's not. Mike did the Greek Theatre with us last year, one of the dates. And he came on our MTV Christmas video. He's kind of like Zeppo. Think of him as Zeppo. He'll show up when he can, and when the time is right. Simple as that. It's just a matter of schedules.
As far as the movie, he just said, 'Call me when you have the production schedule.'
PCC:
And the movie shoud attract a wide demographic.
DOLENZ:
Yes. Obviously, it's not just a nostalgia thing. Look at the concerts. It's not just those who were fans in the '60s, politely applauding. You don't generate that kind of frenetic mayhem and emotion from nostalgia. To the kids, it's new. To them, it's brand new. The 'Star Trek' phenomenon is not nostalgia. How can you be nostalgic about the future? [Laughs] It's just finding something that works. It's similar to fine art. When people discover an artist that's been dead for a hundred years, that is not a nostalgic phenomenon. It's discovering something that worked and, for whatever reason, still works. I don't know - maybe we were ahead of our time. And yet it did work in the '60s.
I think there is a cyclic nature to the business, too... and to everything. Things do tend to come back. If they are going to come back, they come back in generations. There's a resurgence of interest in the '60s, as there was for the 50s, for the '40s. So things like that do tend to happen anyway.
And for the reasons I gave you about the show, it has held up. The comedy was not topical or satirical. It was very funny. So it didn't date, even though it was very '60s in a lot of the styles and techniques. But the comedy isn't dated. It came out of real, essentially dramatic situations. So it stands up, the same way 'The Honeymooners' stands up. That's why shows like 'Laugh-In,' a great show, wonderful show, you can't show it now, because it doesn't mean anything. You had to read the paper that day, really, to get it. But 'The Monkees' wasn't like that at all. You watch it today and it's just as funny as ever.
I can't imagine the whole Monkees entitybeing any more successful than it was... or is now. We're out on the road, competing with the heavyweights, without new records or years of album sales. It's kind of phenomenal that we're doing as well as we're doing. It's truly amazing.