PETER ROWAN: ENLIGHTENMENT THROUGH BLUEGRASS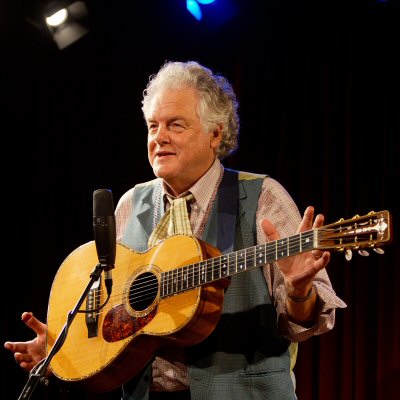 Peter Rowan, Photo by Ronald Reitman
By Paul Freeman [January 2017 Interview]
Throughout a lifetime of making exciting music, Peter Rowan has demonstrated a dedication to preserving and expanding the appeal of bluegrass.
A longtime Marin County, California resident, Rowan, who has a powerfully plaintive voice and has been performing for more than half a century, has always pushed the parameters of the genre. He has seasoned his bluegrass with folk, rock, blues and even reggae flavors.
"I just can't help myself," Rowan says, chuckling. "These days, it's kind of a weird, everything is everything. You've got the internet and you've got one definition of bluegrass from one point of view and another from another point of view."
He's been in Hawaii recording an album for 18 months. It'll be released this coming spring on Omnivore Recordings. And it will feature early country music, but with a Hawaiian sensibility.
"The Hawaiian music tradition drew on the same thing as bluegrass, first, Christian hymns. And then ragtime, so the black influence from New Orleans. And Hawaiian ragtime music from the 20s, you'd love it.
"And Jimmie Rodgers, the "Singing Brakeman," "The Blue Yodeler," from Meridian, Mississippi, his first band was Jimmie Rodgers' Hawaiian Entertainers. And he is credited with being the father of country music. And he did an early version of "Muleskinner Blues" that Bill Monroe picked up on."
While in the islands, Rowan heard a 1916 recording by Hawaiian mandolin player Johnny Almeida. It's the same basic melody as one used in the song "Kentucky Waltz," which Bill Monroe penned decades later.
Rowan says, "Bill always told me that he would never steal another man's note, but he might borrow a tune. In other words, he might write his own version of a song he liked.
"It just shows that the structure of bluegrass is based on other musics. The roots and the core of bluegrass are what really interests me. It not all about this myth about Bill Monroe being a sort of savant from the country who just happened upon these things.
He told me, 'Pete, I've had to keep as much out of bluegrass as I've put into it.' He didn't say 'I put this into it or that into it.' He just said, 'That don't belong there,'" Rowan says, laughing. "He was like a zen master. He would only tell you the things you shouldn't do, not what you should do, because he wanted that side to be interpretative for the musicians in his band."
It was in 1965 that Monroe hired Rowan to be guitarist and lead vocalist of his Kentucky-based band, The Bluegrass Boys.
"It was very, very interesting to get immersed in bluegrass with the master. He'd spent time in New Orleans. All his stomp blues were from hanging out with barrelhouse piano players. He didn't just decide country-sounding things needed the blues. He was steeped in the blues. He was partly raised by a black man in Kentucky called Arnold Schultz, who played guitar with Bill's uncle.
"But he came up in the time where you didn't tell everybody everything. You didn't let on, because uniqueness and individuality was the core thing that got him ahead. There were a lot of guys playing mandolin, a lot of brother duets. But he made the big risk, which was hiring players that would further the music."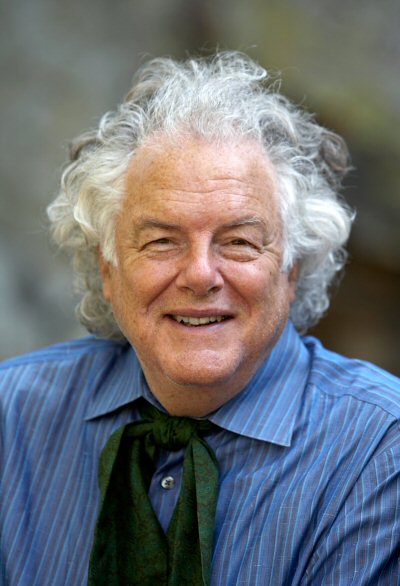 Peter Rowan, Photo by Tim Benko

Rowan grew up in Massachusetts, near Walden Pond. The region had a vibrant bluegrass scene. It was the vocal harmonies that drew Rowan, who has sung with his brothers Lorin and Chris. He also appreciated the genre's story songs.

Rowan also explored folk and blues music, being impressed with the artistry of Josh White, Leadbelly and Lightnin' Hopkins.

But it was Monroe who stood out among Rowan's idols. "The poetry of the language of his music impressed me a lot," Rowan says. "Bill would say a fiddler player should be like a good foxhound and follow that fox - or follow that melody, in other words, until you completely know it, and then break the pattern. He said, 'But like a good foxhound, he'll always stay on the scent. And once he sees that there's a pattern of the scent, and he's been around a couple of times - because they run in circles, supposedly - then you can cut around and catch the fox.

"So that's what he felt about improvisation. You had to stay with it, cycle after cycle - and then, when you completely knew what it was by heart, then you could improvise, then you could go across and catch up with the fox. I love that kind of language he spoke."

Rowan found Monroe to be a strong band leader. "He was like a burning fire of genius. He never modified his demands of the energy of the people who worked with him. I was 23. When you're young, they'll give you as much as you could handle, and more. It's a lot responsibilities to take on.

"When you're a Bluegrass Boy, you do everything he expects you to. That can make you a nervous wreck. His equipment wasn't that great. The bus would break down all the time. We'd end up hitchhiking. 'Up the road, there's a man that's a friend of mine at that farm up there. Go borrow his Edsel.'" Rowan laughs.

Rowan's duties included occasionally driving the battered tour bus. Sometimes he would be thrust into a manager's role.

"Bill as a man, was totally inscrutable. That's the way he kept his power. Just as you'd think you were getting really close, uh-uh," Rowan says, laughing.

But he did offer Rowan advice. "He said, 'Pete, don't go too far out on that limb. There's enough flowers out there already.'"

Monroe had an uncanny understanding of each musician's unique talents. "His insight was impressive. He wanted you to be an individual, not just a generic bluegrass player.

"He used to stand back behind me on stage and, if he heard me slipping into somebody else's approach as a singer, he would shout at me, "Sing it like Pete Rowan! Tell them it's Pete Rowan singing."

Rowan cherished every opportunity to learn from Monroe. "Because I was a little bit of a musicologist, interested in more than just getting paid, he opened up to me. I was a sympathetic listener at four in the morning, riding in the bus. He'd take out his instrument and I would just sit and listen and then maybe ask him something."

Band members like Earl Scruggs, Lester Flatt, Del McCoury, Stringbean and Jimmy Martin went on to establish themselves as major artists in their own right.

"I asked Bill, 'What's the hardest part about carrying bluegrass on?' He said, it's when he puts all the energy into bringing someone along and then they leave to do their own thing."

Eventually Rowan left, as well. "It's like the son leaving home. He's the father of bluegrass. I'm a son of bluegrass. There was that conflict when the son leaves. He had that attitude of 'You're leaving, so you're not special to me anymore.' Bill was a very emotional person. But you have to jump out of the nest and test your wings."

Rowan and Monroe had written a song together called "Walls of Time." Over the years, in such songs as "Panama Red" and "Land of the Navajo," Rowan has displayed a rare gift for storytelling and creating characters. In addition to solo efforts, since leaving Monroe, Rowan has enjoyed diverse collaborations.

"Collaborating is about crossing over and sharing - what I like about what they do and what they like about what I do."

He and David Grisman were part of the outstanding folk-bluegrass group Earth Opera from 1967-1969. They opened for The Doors.

Rowan recalls, "That was strange. Jim Morrison, he was fun to be around. He was an amazing performer. He had a lot of energy. You could just see something take over him, when he got on stage, going from some kind of boredom to where the attention of all these basically stoned younger people, just getting into the mystique of what the 60s were all about - he could garner up all that energy. Basically his energy was not focused, but once he got on stage, he felt the crowd's focus and that kind of took him places. It was fun to watch.

"Backstage, he was always rarin' to go. But I don't know anything about his personal problems or habits he had. But success is probably one of the worst demons out there for the creative person. You start to believe in your own myth, that you've created for the audience. It happens to everybody, to a degree, I think."

From 1969 to 1972, Rowan was part of an intriguing fusion band called Seatrain, which drew from folk, jazz and rock elements.

In 1973, already settled in the Bay Area, Rowan co-founded Old and In The Way, which also featured Jerry Garcia, Vassar Clements and Grisman.

"One day David and I were out at Stinson Beach, where we were living, just picking our guitars and mandolins, all barefoot in the sand dunes. And he said, 'Hey, Garcia lives up the road. He'd love to play.' So we went up. Classic meeting. There's Jerry standing outside his house, with banjo strapped on, just grinning away. It was a great time. And a healthy time.

"Everything's moving so fast. The Grateful Dead - are we or aren't we The Grateful Dead? They couldn't be The Grateful Dead without Jerry. And Jerry just said yes to everybody. I never heard Jerry say, 'Nah, I can't do that.' It was like, 'Sure, man!,'" Rowan says, chuckling.

"Playing with Garcia and his charisma and energy and his ability to draw a crowd suddenly took David and I out of the lethargy of 'Really, who wants to hear bluegrass?' Garcia wanted to hear it!" Rowan laughs.

Rowan says, "I remember Mountain Girl, Jerry's wife, saying, 'You may not know it, but this is the happiest Jerry's been in a long time.' It had something to do with the fact that bluegrass was a shoot-from-the-hip kind of a thing and hard driving. And Jerry always had the drive. Jerry's first instrument was the banjo, when Old and In The Way got together, for him, it meant going back to his first love, which was bluegrass. He was like Bill Monroe. He was like a kind of musical sponge. He could just pick stuff up.

"Another guy like that is Steve Earle. Steve Earle can hear a song once and sing it to you. And Emmylou Harris is the same way. Emmy doesn't write that much, but she has a memory for songs, that when you stop and think about it, it's quite unusual for her to be able to learn that many songs. She doesn't use a Teleprompter. She just gets up there and lays it out."

Rowan's own passion for bluegrass has never ebbed. At 74, he finds the constant traveling tiring. But it's a way of life.

"You just do it. I asked Vassar Clements, 'What was it like when you were a Bluegrass Boy?' He said, 'Oh, Pete, same as you - drive all night, shave in cold water, walk on stage, raise your hand up high and smile.' And really, that's what you are - you're saying 'Howdy, neighbors' to people all over the world. And music is the common language. And the adventure still goes on."

Rowan is a follower of Buddhism. He made a record a few years ago, "Dharma Blues," reflecting his spiritual journey.

"Buddhism may have kept me alive," he says, chuckling. "It offers an expanded view of tolerance and compassion. It suggests that you can be enlightened. And music is a perfect place for these ideas to unfold, because music is a kind of enlightened energy, just on its own.

"Our job as musicians is to bring everybody together to a certain degree. Music is magic, man. We all need it in our lives. I encourage people to play music."

For the latest news on this artist, visit www.peter-rowan.com.