PETER TORK: A MONKEE SAVED BY THE BLUES
Byline Paul Freeman [Updated from 2006 Interview]
Hey, hey, he's far more than a Monkee. Singer/songwriter/ multi-instrumentalist Peter Tork has been making music for over 40 years. In or out of the spotlight, his songs have been well worth hearing.

Tork has embarked on another Monkees tour. "A Midsummer Night With The Monkees - MIchael Nesmith, MIcky Dolenz and Peter Tork" continues across the U.S. through Aug. 18. On Wednesday, Aug. 14, they play The Mountain Winery in Saratoga, Ca. (14831 Pierce Road; $49.50-$99.50; www.mountainwinery.com). This trio's previous tour, following the tragic passing of Monkee mate Davy Jones, earned rave reviews.

Tork also fronts his own energetic band, Shoe Suede Blues. "I've always been fascinated by the blues," says Tork, calling from his pre-Revolutionary War Connecticut home (he moved back to take over the family home, where he grew up, when his father passed, in 2005). I just seemed to be called to a more poppy/folky type of entertainment in my early days. It was a matter of getting the chops and the confidence to participate in the blues. As that has come along, my commitment has grown accordingly.

"We do a very wide range of material, sometimes even escaping the boundaries. We do an early Louis Jordan song. He's a pioneer, whose sound wanders from boogie-woogie to prime R&B. B.B. King got a lot of his songs from Louis Jordan. I do a Robert Johnson song. And Chicago blues. And post-Chicago blues. Bob Dylan wrote a lot of songs that fall very easily into the blues format. You can do them as bluesy as you like. And I've written some songs. So has another member of the band. Someone wrote a song about me, for me, called 'Saved By The Blues.' It might not all be classified as the blues, but certainly everything we do is influenced by the blues.

"The thing about the name of the band, it refers to that moment when blues and pop and country and rock were all overlapped. There were differences, of course, but they were all being played on the same radio stations. You didn't have to hate one in order to like another. And blues informed driving pop and rock."

Early in his life, Tork was influenced by classical and folk music. "Before the mid-50s, pop music was pretty white bread. There was some good stuff, of course, as always, but it was pretty white bread. And then along came rock 'n' roll and upset the apple cart. Just shattered everything. And then the reactionary forces had their way and everything got quiet again for a little while... until The Beatles. And it was during that period that folk came up as a response to the really pallid pop music. Folk was the music where all the interest was and all my friends were. So there I was. I was drawn to things like 'The Weavers At Carnegie Hall.'"

On Tork's website, you can listen to tracks from the latest Shoe Suede Blues album, "Step by Step." The material ranges from Muddy Waters' "Hoochie Coochie Man" to Roy Hamilton's 1958 hit "Don't Let Go" to the haunting 1963 smash "Sally Go 'Round The Roses" to Mose Allison's "Your Molecular Structure" to the gospel tune "Glory To The Name" to a couple of cool Monkees numbers, "She Hangs Out" and "Early Morning Blues and Greens."

"LIke any Peter Tork show, you've got to have a couple of Monkees tunes," Tork says with a laugh.

Tork's journey has always been less about the commercial aspect and more about the love of music. But fate stepped in when, in the sixties, pal Stephen Stills recommended him at an audition for a new TV series, "The Monkees." It emulated the zany, exhilarating energy of the Beatles "A Hard Day's Night."

"I have to express a lot of gratitude to The Monkees," Tork says. "I'm a great fan of the backstage. And I got to watch television being made and records being made. I got to hobnob with some of my heroes, probably some people that I might very well have been friends with anyway. Because I'd met Cass (Elliot) and Janis Joplin before The Monkees. But I don't know that I'd ever have hung with Jimi Hendrix, if not for The Monkees. And I think it very unlikely I ever would have met The Beatles, who were, of course, heroes of mine. And so all those kinds of things. And the chance to make a TV show that really stands unique.

"The Monkees' TV show reflected the spirit, what I think is the glorious spirit, of the 60s, which was a reaction to the moral hollowness of the authority structure in those days. Not too many people remember that Life magazine was caught with its pants down. Life was the voice of the establishment in those days. And it was caught with its pants down, when it published a photo that had been distorted by hand and told everybody that the distortions were of a baby who had been born to a mother who'd taken LSD. So there was the voice of the establishment, lying to us, to try to keep us from doing what it was afraid of us doing.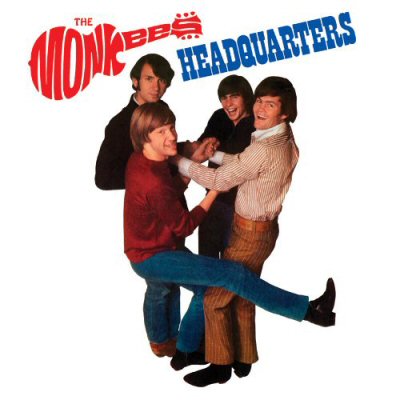 "The establishment just flat out lied to us. Johnson and Nixon were prosecuting an unholy war in Southeast Asia that we had no business being in. And we had Presidents that were corrupt, if not personally corrupt - I don't actually believe that Nixon's idea was to line his pockets with money, but he was unwilling to deal with democracy, which he was sworn to uphold. And Johnson had run the war for his own reasons. Who knows exactly what? But political reasons that had nothing to do with the welfare of the country. The war was being run for political reasons that had nothing to do with the welfare of the country.

"We see a parallel today. George Bush prosecuted the Iraq war for personal reasons. It had nothing to do with the welfare of the country. Nothing! It's an entirely bogus war that he's got us all mired in and made us completely vulnerable to any real threat. I think he did it because he wanted to show his daddy. He wanted his daddy to be proud of him. The man threatened his daddy and wanted to take him out. And I believe, personally, that's the entire motive for the Iraq war. It certainly has not benefitted the country. The country is not better off now. And anybody who says, 'Well, we got rid of Saddam,' has to ask, 'Is our country better off, because of it?' And I can't see how anybody can honestly think that we're better of now than we were before Iraq.

"Anyway, to get back to the main point, 'The Monkees' had no authority figure. It was young people having to get along on their own. That was the significant thing. That was the McLuhan-esque message. That was where the message came out of the medium. We made a point of that. We never said anything. But it was the producers' decision - Bert Schneider and Bob Rafelson - to not have an adult, a serious adult. In one show, there was a guy who could get us gigs. But we dropped his character."

Four youths managing without parental figures looming over them was indeed unique in that era's network TV. "In every other situation comedy, up till that moment, there was an older authority figure. Young college students, teenage guys, all had a senior adult there. It was, 'Father knows best, you idiot!' And 'My Three Stupid Sons.' And always, always, always, young kids couldn't really handle life on their own. But in 'The Monkees,' we had to. There was no authority, certainly none we could trust. All the adult figures were corrupt."

Maybe that youthful rebelliousness is one reason the show has appealed to subsequent generations. "I think it's an important factor," Tork says. "Bert and Bob were very shrewd, very lucky and very connected. I think one of the things about 'The Monkees' that makes it as good as it is, Bert Schneider and Bob Rafelson were not moguls, sitting in their offices, chomping their cigars, trying to calculate what the kids would like. They were Beatle fans themselves. They wanted to be part of all this. And their show was an effort to join the moment, not to pander to it or to try to carve it up.

"How many shows about 60s kids completely missed the point? And how many of them actually showed kids in the clothes that we were actually wearing in those days? Actually even including 'The Monkees.' Our costume department didn't have a clue. Bert and Bob's idea was to have hacks at all of the major posts - photography, costume and so on, just because they knew that with a TV show designed the way it was, with all those flash cuts, they had to have people who could do the job quickly. So they got high-speed hacks to do a lot of things. And the result is, the show had some of the features of some of the previous 20 years of television and filmmaking, as well as the new 60s influences."


In the 60s, the only thing that equaled Monkeemania's intensity was Beatlemania. Concerts erupted in deafening screams.

The adoration overwhelmed Tork. "I couldn't enjoy it. I didn't even understand it. I was frustrated, enraged. You're enraged by things you don't understand, usually. I couldn't fathom it. When I finally got around to understanding what it was, towards the end of the phenomenon, when I came to grips with it, I saw that it was a function of civilized life. As a mass phenomenon, The Monkees served the repressed young women as an outlet for the repressions that Western civilization inevitably imposes.


"A kid comes home, the screen door slams, the mother yells, 'Shut up! Why can't you ever stop yelling at me? You're always making noise! Why can't you be quiet for once?' And the kid learns to be quiet and represses their natural urge to yell. Then they're given permission to yell and they let it all out. And it becomes almost psychotic, when you see the look on some of these kids, you know."

With the massive success came a backlash. Elitists dismissively dubbed the band the "pre-Fab Four." Nesmith publicly revealed that the band hadn't been playing on all of their own tracks. He launched a mutiny against tyrannical music supervisor Don Kirshner, insisting that The Monkees be allowed to play all their own instruments and have creative control over the material and sound.

"The Monkees took a lot of flak," Tork said. "It was actually Nesmith's fault. He blew the whistle on us. He said, 'We're fake! Tell everyone we are! We're fake, we're fake, we're fake!' And everybody went, 'Okay, I guess so, if you say so.' That was just Michael needing to be in charge so desperately that he's willing to destroy. Any relationship, you don't like the way it's going, you can blow it out of the water and thus be in control. Had Michael kept his mouth shut, nobody would have paid too much attention. Once he did that, a huge furor rose up, that The Monkees were fake. We picked up a lot of disdain in the community, because we were perceived as not honest."

In fact, most 60s bands, including The Beach Boys and The Byrds, used top session musicians on recordings. "Most bands in those days didn't write all their own material And who cared? The Byrds had the A-Team working for them, Larry Knechtel and Hal Blaine and Carole Kaye. Most of them had that. Most of them had other writers, though most of them did some of their own writing. The Stones' first album was all covers. And nobody gave them flak for that."

On the third Monkees album, "Headquarters," the group played and sang all parts themselves. And live, they delivered the goods.

"Now that the furor has died down and the hate mongers have other people to harry, we can see the Monkees songbook for what it was, which is a fabulous one, one of the great songbooks of the 60s. I wouldn't stack it against the Beatles. But I would say that, for size, width and depth, it's probably as good as any other from that era."

Too bad Emperor Wenner and the Rock and Roll Hall of Fame don't seem to recognize that obvious fact. This despite such icons as Tom Petty, Michael Stipe and Bono all singing The Monkees' praises.

"There are certainly, obviously, way better songs than ours. I would not want us to go head-to-head against Steely Dan, in terms of quality of songs. Those guys know how to write and they had this fabulous new vocabulary. And I don't think we did anything as good as 'What A Fool Believes' or a number of other things. We weren't an R&B band and there's R&B songs where the performances are just outstanding. But a lot of our records do stand up quite well."

Songs like "Pleasant Valley Sunday" and 'Shades of Gray" compare favorably with any of the era's best. "Yes, a Carole King [and Gerry Goffin] song in the one case and Barry Mann and Cynthia Weil wrote 'Shades of Gray,' a straight-ahead, simple song, very well constructed. And I think we did the heck out of it. That was the third album, where we were doing our own performances. All I ever wanted to do was be the band on record. And we got to do exactly that on that album. And then we went into a kind of mixed mode after that. I was on keyboards or bass or occasionally guitar on any number of records after that. That's me playing the piano on the opening to 'Daydream Believer.' And playing piano on 'Pleasant Valley Sunday.'"

In 1968, after The Monkees wrapped their innovative TV series, which spawned dozens of timeless hit singles (penned by such great writers as Boyce & Hart, Goffin & King, Mann & Weil, Neil Diamond, Paul Williams, Harry Nilsson and The Monkees band members themselves), as well as the wildly psychedelic film "Head" (screenplay by Rafelson and Jack Nicholson), later a cult favorite, Tork left the group.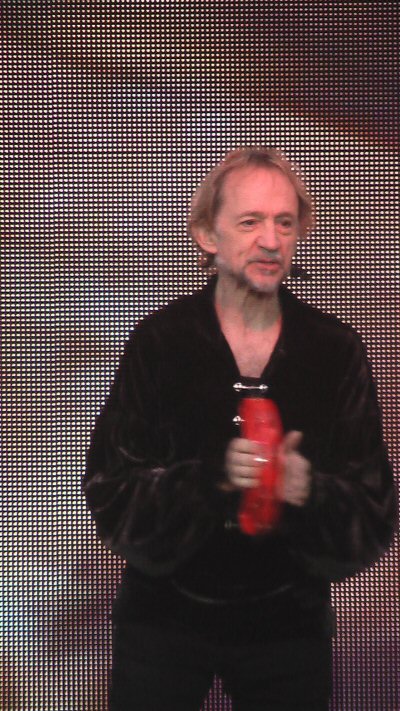 For a time, he had some ambivalence about his Monkee label. "My feeling about The Monkees has swing both ways a couple of times each. At first, I wanted to get out from under. Then I kind of thought it was fun. Then I thought it was a corruption. And now I've reached my present attitude, that it was, sociologically, at least on the level of television, important in its own way. And it was a lot of fun. And we got our message across without ever preaching it, which I think is critical."

Though Tork has made great music since the Monkees, it doesn't get as much attention. "I'm just bemused by it all. To tell you the truth, I'm completely ignorant of how to structure a success in the years since then, in my own terms. All I know how to do is to keep on playing.

"Recently I've begun to learn the techniques of enrolling people, which I didn't know before. Enrolling enough people on your side who are willing to work to promote the music, to make it viable, to bring it to the audiences, to the attention of the public. It's one thing for me to play music for somebody and have them go, 'Gee, Pete, that's wonderful. Keep it up!' And another thing for somebody to say, 'That's really great, Peter. I know a guy who knows some publicists and people in the industry and let me go get them and bring them here.

"And since I didn't know the techniques, I couldn't do it. But now I do. It's a race against time, whether I'm going to enroll enough people to get a success or die first," he concludes with a laugh.

The resilient Tork survived a 2009 bout with Adenoid Cystic Carcinoma, a rare form of head and neck cancer. Today his voice sounds strong, sure and expressive, regardless of what type of material he tackles.

"Performing with The Monkees is truly a joy. Those guys enliven my life. For sheer, pure, deep musical satisfaction, however, it's Shoe Suede Blues."

Tork, now 71, who wrote or co-wrote such memorable Monkees tunes as "For Pete's Sake" and "Can You Dig It?," says, "I'm not remotely interested in nega-Monkee. This is just about being pro my music, whatever it might be."



For more information, visit www.petertork.com.