PHILLIP PHILLIPS: "IDOL" WINNER GOES "BEHIND THE LIGHT"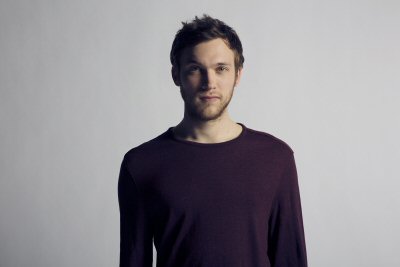 Phillip Phillips, photo by Nick Walker
By Paul Freeman [June 2015 Interview]
"Idol"? Yes. Idle? Never. That's the story with Phillip Phillips. And it looks it's one with a happily-ever-after.
Phillips won the "American Idol" musical marathon in 2012. Like other champs such as Carrie Underwood and Kelly Clarkson, he's using that high-profile victory as a stepping stone to greater, lasting success. Recently engaged, Phillips is currently enjoying rave reviews, well deserved, for his second album, "Behind The Light." What Phillips is achieving isn't due to luck. Talent and work ethic have set him on this ascent.
"I'm really proud of where I'm at today," Phillips tells Pop Culture Classics. "That show, "American Idol," was just really a platform. And what you do after that is what separates you from the show. And I've been working really hard, touring constantly, and building those fans. You've got to work hard. You can't just wait for things to happen or hope they're going to be given to you or anything. It's how I grew up - you work hard for what you want and eventually something good will happen."
Phillips formed his first group as a teen in Leesburg, Georgia. Classic rock inspired him. "I'm a guitar player first. So my first hero was Angus Young from AC/DC. I used to copy every move that he did. I used to play every lick that he would. I knew I wanted to be some kind of a rocker back in the day."
When he was 20, Phillips took time off from working at his family's pawnshop to audition for "American Idol."
"American Idol" was great experience for Phillips. "The thing that helped me, through 'Idol,' was, honestly, performing on live television, because I hate performing on live television. It's so scary, because, if you screw up, you don't really get any retakes," Phillips says, laughing. "But that really helped me, when I do television shows or whatever, it's really helped me mentally to just kind of take it all in. So I learned a lot from it. It was a lot to take in."
Phillips says he still gets nervous every time he steps on stage to perform or when he's doing interviews. "I don't think the nerves will ever go away. I hope not. That keeps it exciting."
On "Idol," Phillips created tons of excitement. He scored with classics tunes associated with Creedence Clearwater Revival and Wilson Pickett. Then, on the day he was declared the big winner, he launched a smash hit of his own, "Home," written by Drew Pearson and Greg Holden.
His album debut, the pop-rock-folk "The World From The Side of the Moon," went platinum. For his new album, "Behind The Light," Phillips wrote or co-wrote all of the songs. And they bristle with a more dynamic, bigger, edgier rock energy.
Phillips says, "When you're writing music, you're trying to constantly grow and learn new things. "Behind The Light," I feel it definitely represents how the live show sounds. It's my band that played on the album. So it captures that musical expression through it all. It's me in there, but it also lets my band guys kind of shine a little bit, as well. My drummer, Jason Thomas, he just kills it on the drums. It just has a lot of different personalities through it all. And so it's very creative."
With the band being part of filling the album's arrangements, it's an easy transition to live performance. Phillips and his group are currently on tour.
"We'd get in the studio, I'd bring them in and go over the ideas that I had, either done or almost done writing. And we would just jam on them for 15 minutes or so and they might do something, get into a different sort of part and that might be a good idea for how to change it. Or I might have an idea to change it from what I'm hearing. They really get me musically and I get them, as well. That definitely makes it easier to go out and play it live. We're constantly changing things musically live, playing different shows every night. That makes it fun."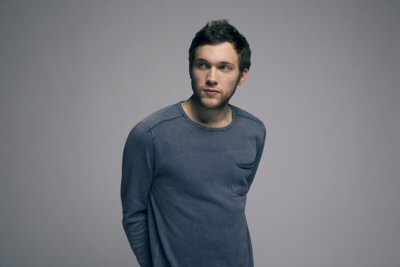 Phillip Phillips, photo by Nick Walker
The album soars with grabbing numbers like "Raging Fire," "Fly" and "Unpack Your Heart." As for his writing process, Phillips' work ethic again comes into play.
"You've got to make yourself sit down and write a lot," he says. "Sometimes the inspiration just comes to you, as well. But you can't just wait for it. It's just different every time you write. Sometimes it might be harder than it was the day before. I don't like forcing it, but sometimes, if you force it a little bit, it kind of helps you to push forward and you get inspired in a way. But honestly, it's just different every time. I've written songs in an hour. And there are songs that have taken me six months," Phillips says, laughing. "So it's just different every time."
When he's writing, Phillips is thinking about those who will be listening. "I definitely keep the fans in mind, for sure. But also, in the studio, if something just doesn't feel right, you've got to just go with your gut. And I've always kind of done that. Even in my life outside of music. But you can see a lot of people's reactions, expressions, if you let somebody listen to it. And that'll give you an idea if it's bad or not," Phillips says with a chuckle.
"I do like to get opinions on a song, before I release it, from some friends… or my fiancee or whatever. And definitely from the label, at times, as well. You're doing it for you, for sure, because it's a therapeutic process, as well. But you also keep in mind your fans, because you want to keep them interested."
Performing them live, he pours his heart into every song. Phillips has toured with such artists as Matchbox 20 and John Mayer. "Growing up, when I was first starting to play shows or whatnot, I was just getting up there playing it like it was the last show I'd ever play. And doing something I love. And that's what we do now. Like I said, we're always doing a different show, coming up with new ideas, musically, for a jam or for a song.
"Watching all those guys that I've gotten to open up for - or just in concert - they just go up there and play their hearts out and giving all they have, like I say, like it's the last show."
Since his "Idol" triumph, his relationship with the show has not been without angst. In January he filed a lawsuit against the show's producers and other associated parties, asserting he has been manipulated, among other complaints. He seeks a release from his contract.
One thing is certain, Phillips won't be resting on his laurels. "I think you find new challenges in everything, every day. And especially in the music business. The music business is constantly changing - what you hear on the radio. You have new artists coming out all the time. You've got to really know who you are as an artist. You can't be constantly changing. It's good to change, but you don't have to form to just what's popular right now. The people that'll like you will always like you. And the people that don't like you, maybe they'll like you one day, who knows?
"But for me, I do venture out and I like to experiment, but I'm not gonna put out a hip-hop record or anything. Even though I love hip-hop," Phillips says, laughing. "I could never be a hip-hop artist."
Phillips, 24, is happy to be making a living, doing what he loves. "I meet so many people that go to work every day. It's hard for me to even call what I do work. And it's kind of hard for other people to realize that it's work, as well. They think it's just about traveling and having fun. But it's hard work to just go write a song that you hope everyone will like. And I think a lot of people forget that is work for an artist. You go into the studio for hours a day, every day of the week, and you go out and play shows. And you're just constantly traveling around the world. It is a job, but it's the best job I've ever had. And I wouldn't be good at anything else," Phillips says, laughing.
He knows what impact he wants to have on listeners. "I just want them to feel some kind of emotion - good or bad. They're not always happy songs. There's sadness to it, there's heartache. It's life and love and so much more. And that's really what I want fans to feel - the emotion. Not necessarily the emotion that I feel, but the emotions that we all have. No one's always happy. No one's always sad. But that's kind of the beautiful thing about music - it has all of these emotions, good or bad. You always remember the song that's helped you through something or the song that you got married to."
Phillips ponders the careers he'd like to emulate. "Of course, I'd love to have longevity in my career. You look at Paul McCartney, he's still doing it. Lionel Richie's still going. Neil Young. The lists just keeps going on.
"So I have to keep working at it. I'm staying busy. I'm writing now again, slowly working on number three, the third album. And hopefully, I'll write something good."
For the latest news, visit www.phillipphillips.com.