OZZIE AND HARRIET FOREVER!


The PCC Chat With Sam Nelson


Your Opportunity To Help Preserve "The Adventures of Ozzie & Harriet"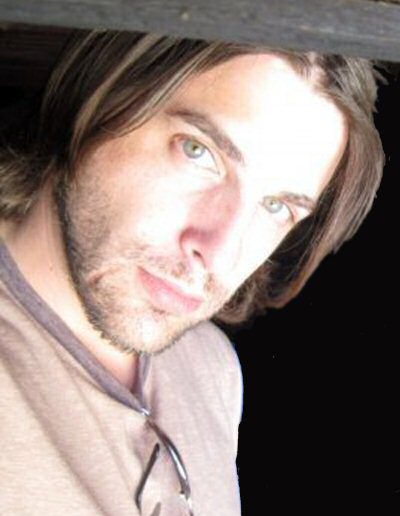 Sam Nelson

By Paul Freeman
[September 2011 Interview]

Usually TV fans are at the mercy of the mysterious powers-that-be. Great shows sometimes vanish.

But now, all of us who cherish memories of "The Adventures of Ozzie & Harriet" have a rare opportunity to actually be involved in that classic series' restoration and reemergence.

Sam Nelson, Ozzie and Harriet's grandson and Rick's youngest child, has embarked on a bold campaign to rescue and revitalize the TV series for generations old and new.

"Now, more than ever, is a perfect time for the show, with the economy being as bad as it is," Sam Nelson told Pop Culture Classics. "Everybody's down. And the show can help through that, subtly. Maybe nostalgically in a way. But I don't think there's anything wrong with that."

Certainly we can all use a healthy dose of Ozzie and Harriet's warm, comfortable humor, harkening back to a time perceived to be more innocent. It's a show that reflects what's best about America. A Smithsonian induction of Ozzie and Harriet is in the works

The series began on radio in 1944, then moved to the newly burgeoning television medium in 1952. It remained a fixture in American homes through 1966.

Epitomizing an idealized home life of the fifties, the show was engaging, welcoming and, particularly in the '50s' episodes, hilarious. Former band leader Ozzie Nelson and his wife, former band singer/actress Harriet, had a rare chemistry, on and off camera.

The show took on an added dimension, when Ozzie introduced son Ricky's music into the series. Genuinely ripping it up, a la Elvis or Carl Perkins, Ricky helped bring rock 'n' roll into the mainstream. And his dreamy ballads made a generation of pubescent girls swoon. Boys wanted to be like Ricky. Girls wanted to be with him. The term "teen idol" was actually coined for him, by Life Magazine. And mini-films Ozzie shot to accompany such hits as "Travelin' Man" are often said to be the origin of the music video. David Nelson added role model appeal as perfect son/older brother.

In addition to starring, producing and directing, Ozzie immersed himself in the writing and editing of each episode. Having attended law school, he was also smart enough to hold onto the rights for "The Adventures of Ozzie and Harriet."

Sam was assigned to be co-trustee of the Ozzie and Harriet Trust two years ago and fully took the reins upon the passing of his Uncle David earlier this year. Sifting through the vaults was like entering the "Raiders of the Lost Ark" warehouse.

"I got a first-hand glimpse, finally, and the amount of material was extraordinary," Sam said. "My grandfather, Ozzie, was absolutely meticulous about everything."

Ozzie had multiple film copies of each of the 435 episodes of the series. They had been stored in locations across the country. Now they're divided between a California facility and the Library of Congress.

"It's a tremendous treasure, a national treasure that's basically sitting here, languishing and deteriorating over time, to the point where it's kind of scary," Sam said.

"There's footage nobody has seen, outtakes, backstage footage and alternate performances by my father, off-the-cuff style. My grandfather was kind of a videophile and he always had a camera with him. There are behind-the-scenes takes of them just screwing around. Incredible material. And they made short films that nobody's ever seen. So I wanted to put them in a form that everybody could enjoy."

Sam has begun the process of raising funds for the restoration. His experience in the music business pointed him towards www.kickstarter.com. It's become a popular way for indie bands to finance their albums. It's designed to fund all sorts of arts and entertainment projects.

He set a goal of $10,000 with a November 3 deadline. If you don't reach your goal, you get nothing. But if you surpass it, you can utilize the extra funds. In this case, $10,000 is the amount needed to get the restoration started. Sam estimates it will cost $56,000 to properly complete the entire project.

On Kickstarter.com, patrons of the arts are offered rewards by the artists. In the case of the Nelsons, the rewards program is exceptionally imaginative and attractive. At various donation points, you can get packages that include such Nelson memorabilia as film reels, family-autographed Rick Nelson CDs, illustrations from Ozzie's sketchbook, limited edition T-shirts, digitized copies of the episodes and even your own name in the DVD liner notes.

"It's kind of a creative, more sentimental type of incentive concept," Sam said. "And I think that's what the family is about. It's about connecting and communicating with people. And Kickstarter is all about engaging with people, to help them help you get involved. We're asking people to be part of this whole process with us. The show's premise was 'Come into our home and experience this life with us.' And that's what took place for 14 years. People grew up with the show. There was an intimate connection established. So we're trying to establish an intimate connection through Kickstarter.

"I wanted to take 'Ozzie & Harriet' now and give it a leap forward. This can be so much more than just an old sitcom that was really cool back in the day. There's an emotional connection that I really love. I want to revitalize and reinvigorate a classic piece of Americana."

The public's emotional connection with the Nelsons is very clear, thanks to the Kickstarter campaign. Within the first hour, admirers of the series had already contributed nearly 25 percent of the goal. "I'm stunned and honored and amazed that, in literally one day, we've succeeded in acquiring as much support as we have," Sam said. "That's a true testament to the show's importance and people's eagerness to have other people know about the show.

"I didn't know what to expect. The fact that the show had been out of the public consciousness for so long, it's a tricky place to be, especially in this age of rapidly changing technology, where people are always looking for the next new thing. This whole thing is a big adventure. I'm trying to bring 'Ozzie & Harriet' back into the public consciousness."

Success on Kickstarter will lead to the family making episodes available in such forms as deluxe DVD box set, limited editions and downloads. Broadcast possibilities also exist. Pristine sound and picture will make these Nelson family-issued versions infinitely more enjoyable than the low-budget, chopped-up, fuzzy copies currently available on disc and aired occasionally on local channels. These will now be complete, unabridged episodes, with original commercials, not seen this way since the original ABC network prime time airings, decades ago. Digitization will also allow the option to make hi-def versions, if the family wants to go that way in the future.

Sam explained, "I want to reinvigorate the Ozzie and Harriet brand. It's part of the American lexicon. People my age, I can go up to and say, 'Do you know 'Ozzie & Harriet'' And they'll say, 'Oh yeah, I've heard of that.' 'Do you know what it is?' They have no idea. But when you think about that, think about most people who are looking for brand recognition for a product they have created, they spend their entire lives trying to make it so somebody recognizes the name. We've got this incredible, brilliant opportunity - the name's already there. The Q-rating is already there. It's just a matter of building on the foundation. That's what I'm trying to do. And this is the first step in that direction."

Even if they don't know the details of the show, young people have a positive connotation of Ozzie and Harriet and the Nelson family.

"I am a firm believer in good being good. There's a million ways to present something. There's trends that come and go. But if something's really good, it's always really good. And 'Ozzie & Harriet' was really good. Of course, time ebbed and flowed behind it. The '60s came and there was a backlash period, kind of rejecting that whole previous era, or pretending it never existed. But things come full circle.

"There's a unique security in the show. There's something about the show that makes you feel good about you being you.

"'I Love Lucy' was fantastic, brilliant and hysterically funny. But 'Ozzie & Harriet' carried with it almost a protective coating. People were able to dive in and feel safe about it, not feel like they were being challenged or attacked for being who they were. It was an insight into a family's life and growing up.

"And, obviously, it didn't hurt that my Dad was as talented and good-looking as he was and was able to make music and get it out there and bring the girls to the show either. That certainly was a fantastic plus. But the show overall, at its best, brings something that people needed at the time and continue to need."

David Nelson may not have fully understood the timeless of the series. Sam pointed out, "He had lived that experience and maybe it's a case of not being able to see the forest for the trees. He had been part of the original process, when the show became so popular, and then going through the whole hippie generation, the '60s and '70s generation, and the backlash. That may have prevented him from recognizing that the show had ever-long potential and relevance. But I see it so clearly."

The series' plots incorporated the family's real lives. "They are the world's best home movies," Sam said. "That might sound strange. But they are. When I was young, I was very close with my Grandma Harriet till the time she died. She lived in Laguna Beach. I would go down and visit her and I would ask her questions.

"One of the more prominent examples, I was ice skating at the time. And I asked her, 'Did Pop ever ice skate?' She said, 'Oh, watch this.' She opened up a cupboard. She had a bunch of VCR tapes. She threw one in. She knew exactly where it was. And there was my Dad, ice skating. It was surreal.

"We definitely had experiences that we could share and learn from, in that way. In particular for me, I learned who my family was, through the show. And continue to, too. Obviously, very few people have that honor and ability to do that. And I'm beyond grateful.

"More importantly, I think it's important that I be able to share that. That's why I want to do this. I want to share what those experiences are, because, aside from me growing up with the show, so did America. And I think it's only fair that we be able to give back what so many people have given us over the years. That's also part of the goal."

Rick Nelson stands as one of rock 'n' roll's most influential artists. "I lost my Dad when I was 12. I was fortunate I had an opportunity to grow up with him and learn who he was through the show and, more importantly, absolutely through the music in the show. Ozzie was brilliant. He made it so my Dad only performed on the show. Other talk shows or variety shows wanted to book him, but his appearances outside of the show were very few and far between, if ever, in the early days. So people were forced to watch the show... and they did, in droves, obviously. But in doing so, my Grandfather gave me an opportunity to appreciate my Dad's music and to appreciate music in general. I'm an avid music lover. And I've had the benefit of having legends as family and as family friends, i.e. James Burton, etc., etc. It's pretty phenomenal."

A California native and Boston College graduate, Sam Nelson has made music a big part of his life. He's the lead singer of the exceptional indie rock band H Is Orange (check this out: http://www.youtube.com/watch?v=Z3pawaH1UuI)

He's now working on a solo album. "I've been wanting to do that for many, many years. 'I've got about 40 to 50 songs of my own which are more singer-songwriter, I would say, Stone Canyon-based material, that I'm getting in order right now, which I'm really excited about."

Sam has toiled in the music industry. "I was with Capitol for five years. I was in A&R in catalogs, while I was there, worked on producing a lot of catalog artists. It was the best school, best education that I ever had. I'd be sitting there every day working on a Frank Sinatra project and a Dean Martin project. And my Dad is also part of the label, and I'm thinking, 'Man, I've got so many ideas. As opposed to sitting here, working for the Man, I could turn my attention to something that is sitting here, collecting dust, literally, namely 'Ozzie& Harriet.' It was an awesome opportunity and I'm super grateful for it. But I'm really glad that it gave me the wherewithal and the knowledge and the initiative to want to take on the 'Ozzie & Harriet' project and the family stuff."

Sam was also able to observe the chart success of his brothers, twins Gunnar and Matthew.

"Arts and entertainment and show business and music have always been important in all of our lives. I've kind of been the guy who's always been in the corner. I'm the guy who can walk in the room and nobody has a clue that I'm related or involved in any way. And I've always kind of liked that. And if have to turn it on, I can. I can get on a stage and I can rock it, if I need to. But I've always loved having that ability to see both sides of the coin, both sides of the fence.

"Gunnar and Matthew's experience being, basically, teen idols, like my Dad was, was incredible and surreal in every respect. It helped me put perspective on my own life and my own music and where I wanted to go, what I wanted to focus on and how I wanted to focus on it. It's all been part of the process."

When it comes to defining success in terms of his own music, Sam Nelson recalls his Dad's lyrics.

"If there's any sort of seminal statement, that I've learned over the years - and it's absolutely true - You can't please everybody, you've got to please yourself. Not to sound cliché or hokey, but, at this point in my life, my goal is to make the music that I love making. I've run the rat race.

"Granted, the H Is Orange project didn't have the success that Gunnar and Matthew did, but, quite frankly, I'm glad. At this time, especially for new artists, unless you're Lady Gaga, it's really about creating your own niche. It's about servicing and providing for your fans and giving them what they want. And most importantly, it's about making music that you love. That's my goal, to get to a place, get to a groove and a rhythm, where I'm not chasing anything. When you're chasing anything, you're lost, like most bands are when they're chasing a record deal and all of that. The second you start doing that, it's over. It should happen more organically."

There's also a possibility of the three Nelson brothers working on a music project together. Sam told us, "We worked a little bit, very, very briefly, on the 'Ricky Nelson Sings' DVD project, on Capitol, about five years ago. Just as a whim, at the end of the DVD, I wasn't supposed to be there, but I was literally standing in the room and they started playing 'Garden Party,' acoustically, and they said, 'Oh, come on in.' And it was the first time we had ever worked together, ever. And it was just totally off-the-cuff. And it worked out great. Obviously bells started going off a little bit and we started thinking about that idea. But, again, for me, it's about having it happen organically. I'm not really excited about people saying, 'You've go to do this! You've got to do this!' That turns me off. I'd much rather have it happen organically, naturally. Hopefully it will. If it gets there, it does, musically speaking. And if it doesn't, I'll still be making music. We're all going to be making music. And hopefully it's going to be resonating with people, when it gets out there.

"It's part and parcel of the importance of family and connection and bringing people in and giving them something that they want and love, something that resonates with them and not being reliant on others to get that to the people."

On several fronts, Sam Nelson is preserving the family legacy and moving it forward. "I'm grateful that I have this opportunity and that we're getting such great initial support. It's been a little bit trying, I'm not going to lie to you. It's a huge endeavor. But if one day is any indication of bigger and better things to come, I'm very, very excited."

We can all be part of this exciting "Ozzie and Harriet" restoration process by contributing any amount here.