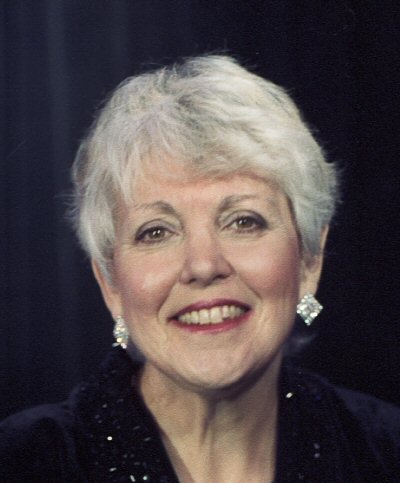 WESLA WHITFIELD: RESILIENT VOCALIST
By Paul Freeman [October 2014 Interview]

Vocalist Wesla Whitfield has been categorized as jazz, pop or cabaret. But the designation that suits her is quite clear - one of our finest interpreters of the Great American Songbook. She has overcome tremendous challenges on her path to fulfilling her performing destiny.

Her lovely voice captures every ounce of meaning in every number. When choosing a song to sing, it's the lyric that first attracts Whitfield.

"If it means something to me, then I think it might mean something to the listeners and I'll be able to bring my own experience to it," she says.

"The songs are mostly about the human condition. Things that happened 50 and 60 years ago, when these were written, are still going on. People are falling in love, falling out of love, being happy and being unhappy - and happy about themselves or having doubts. All the things that happened then, happen now, because it's just the human condition."

Whitfield tends to find the most well-expressed reflections of the human condition in vintage songs, rather than contemporary ones. "In today's music, the lyric isn't really the focus. I hear these songs and I haven't a clue what just got said. I try to connect, because it's music and I'm a musician, but I haven't been able to, because it's so different from what I have listened to and what I feel is important.

"A contemporary of mine, Paula West, does songs by Bob Dylan in her show, which always amazes me, because she brings him to life in a way that I can't. So I would like to work on incorporating more modern music in what I do. I keep trying for that."

She appreciates such songwriters as James Taylor, Carole King and Bonnie Raitt. In the meantime, she reshapes songs she has been performing for decades. That's part of the organic process of constant discovery. "Every time, there's something else in there that I missed completely, kind of like Puccini arias. There's always more in there. There is a great depth.

"But as I perform a song more, find more in it, that's when I find myself bringing less of myself to it, or at least simplifying what I'm doing, so the listener can put themselves in there."

Whitfield's classical voice training gave her a solid foundation. "When I first started singing, I realized how important it was. I was surrounded by people who hadn't been able to have that kind of training and I realized how easy it was for me to do, vocally, most anything I could think up, and how freeing that was. So I don't have to worry about that aspect of it."

By early childhood, Whitfield realized wanted to be a singer. "My grandparents had one of the first televisions, round screen. And on a variety show there was a singer by the name of Molly Bee. She was kind of hick, so she would always come on without her shoes. That was her thing. She wasn't a very wonderful singer, just an ordinary singer. But she was the one for me, when she came on the camera, I thought, 'That's what I'm going to do.'"

Whitfield's mother had singing talent. "She never got to have any of the training that I had. She had three children by the time she was 29, which blows my mind. I could barely take care of myself at 29. She never really got to be a singer, but she certainly sang throughout my childhood."

Whitfield's own musical gifts weren't immediately evident. "I didn't sing very well for a long time. My mother knew how much I wanted it, but she wanted to protect me, because she was afraid I would get hurt, if I tried too hard."

Whitfield, originally from Santa Maria, California, never gave up. "I just worked harder. I had a wonderful voice teacher and she helped me to work hard at singing better. I was so lucky to have her, in the middle of nowhere, this wonderful, classically trained singer. And she was the one who showed me how to do it."

Eventually, Whitfield's fascination veered from classical towards the Great American Songbook. Her inspirations included Rosemary Clooney, Dean Martin and Perry Como. "They sang these songs so beautifully that I couldn't turn away from it. It just touched me so much more than the classical did."

She particularly responded to the lyrics of Lorenz Hart and Ira Gershwin. "Those lyricists just put things so eloquently and yet so clearly. It's not fancy stuff. They just do it precisely and I can't help but be moved by them.

"When I started doing this type of music, I didn't know a lot about it. And many older people were drawn to me and wanted to tell me about all these different composers. People still point out songs to me that I haven't heard of or hadn't thought of doing. And that makes me much more open. Finding new material brings an energy to what I'm doing, because one of my concerns is that I've done the same 500 songs too many times. But people like Anita O'Day never knew more than 80 songs in their entire career - and nobody cared."

In 1977, Whitfield was left paralyzed by a random street shooting. After a few months, she returned to the stage in a wheelchair. "I continued doing what I was always meant to do. I just went right on doing it."

Sharing the musical experience with her husband/pianist/arranger Mike Greensill enriches their relationship. They have been performing together since 1981 and married five years later. They don't always agree on the details of musical arrangements.

"We try to keep an open mind," Whitfield says. And we try it different ways. And if it just doesn't work, we put it aside. We put it aside for three or four years, sometimes even longer, just to give it a rest and come back to it later. And often, when we come back, the other person has changed their mind and they're perfectly happy to do it the way the other one wanted it done."

Of their collaboration's effect on their bond, Whitfield says. "It helps us a lot. When things aren't going that well, we can just make music and things are better. It's like going for a long walk. You come back and you can't remember what it was you were upset about."

Whitfield and Greensill, who also share their vast musical knowledge through teaching, have accumulated a long list of achievements. They have performed at Carnegie Hall and, in 1996, they were invited by Hillary Clinton to perform at the White House. They were the subject of a feature story on "CBS Sunday Morning" with Charles Osgood, a television institution.

Now a resident of St. Helena, Ca., Whitfield has recorded many outstanding albums, the latest being "The Best Things In Life." But her new project is writing a book, a history of "Girl Singers of San Francisco," spanning the 30s to today. On her website, you'll find a link to Kickstarter, where you can help bring this dream of hers to reality.

"There are so very many singers and very little to nothing has been written. An in-depth study, that's pretty exciting. I'm lucky enough to have been interviewed many times, but many of these women have not. And they have extraordinary stories."

At one point, Whitfield feared that her singing days were over. Fortunately for music lovers, that turned out to not be the case.

"For about five years, I was ill. And I didn't sing very well. Every year I sang a little bit worse. And then around two years ago, it was found out what it was that was wrong with me - I have this internal infection. And it was causing all kinds of problems in my throat. And under several doctors' care, I've been able to take a regimen of medications that keeps it under control. And in the last year, I've started singing well again.

"It's amazing to have something like that taken away from you and then given back. I always valued being able to sing, but took it for granted a little bit, too. And now not at all. It's just such a joy. It was incredibly sad to have it gone and it's so glorious to have it back."

For the latest on this artist, visit www.weslawhitfield.com.